Right now, the Suzuki Ertiga is the bread and butter of the Japanese carmaker's Philippine operations. With the seven-seat MPV accounting for almost a quarter of the brand's local sales, Suzuki Philippines managed to snag a 6.3% market share in 2020. Not bad considering the year's harsh economic climate.
Now, enter the Suzuki XL7. It doesn't quite hit the nail on the head, sales-wise, as the tamer Ertiga does—at least not yet. But considering our market's fondness for high-riding seven-seaters, we wouldn't be surprised to see this model catch up in 2021.
You've probably heard something along the lines of the XL7 being an Ertiga clone with higher ground clearance. Is this really the case, though? And perhaps more important, is it a bad thing if the answer is yes? Let's find out. 
Styling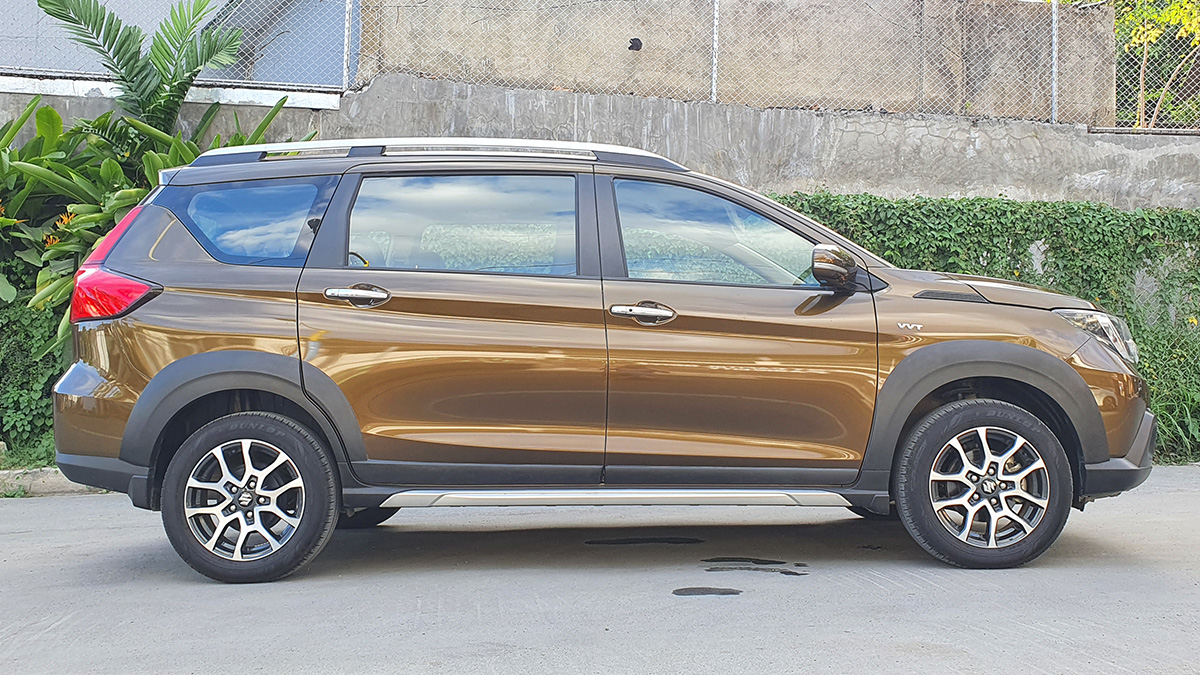 Continue reading below ↓
Recommended Videos
The overall shape and proportions of the XL7 are largely similar to the Ertiga's, but other than that, Suzuki has done a bang-up job to distinguish this from its mild-mannered counterpart.
The new headlights and grille fit in nicely with the more rugged overall aesthetic here, as do finer details like the more generous use of matte-black plastic outside, the tougher wheel designs, and the addition of new roof rails. This is all on top of a relatively more intimidating stance, too, thanks to a 20mm advantage in ground clearance over the Ertiga.
Does it look like an SUV? Personally, we don't think so. It definitely doesn't look like a regular MPV, though. Think of it as a hybrid of both segments in terms of looks.
Interior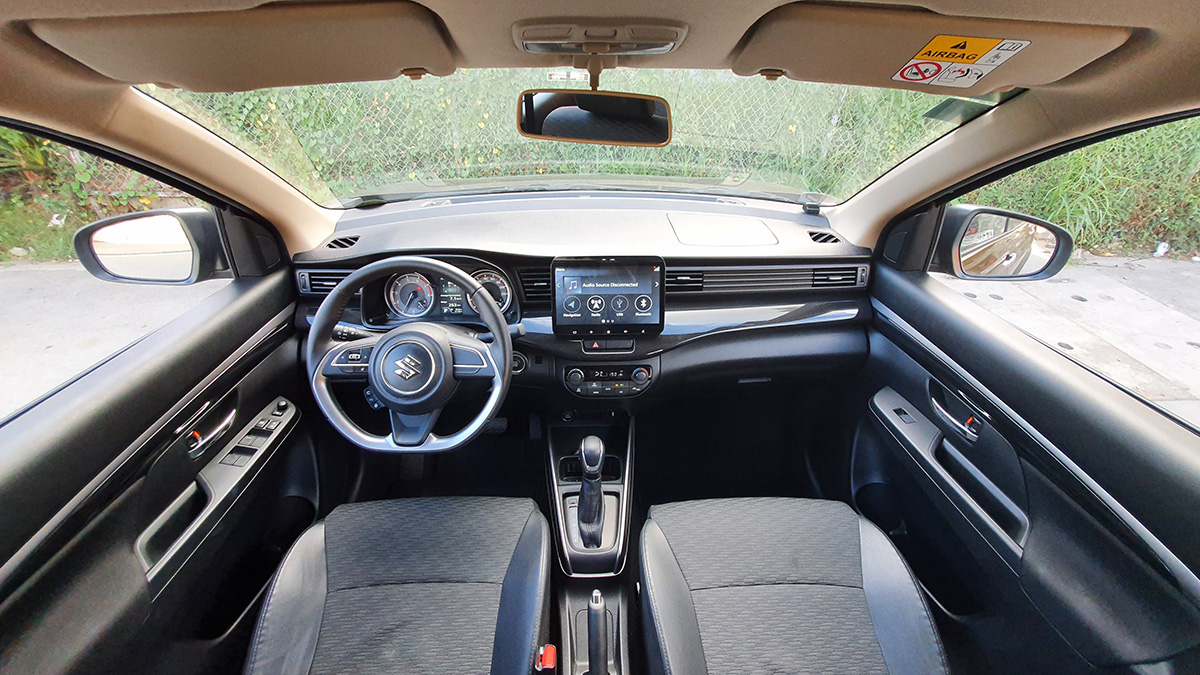 The cabin is a lot more familiar, however. In fact, I'm hard pressed to see how the XL7 is different from the Ertiga as far as their interiors go. Not that this is a bad thing, though, as both cabins are relatively cozy environments to be stuck in over extended periods of travel.
Faux wood trim has been ditched in favor of fake carbon fiber, and there's a darker overall vibe in here akin to the Ertiga Black Edition. There's a considerable amount of plastic materials, but these all feel of nice quality. The same goes for the fabrics and tactile components like the steering wheel, the shift knob, and the A/C controls.
Space and storage, however, may pose an issue. The cabin feels narrower than the exterior makes it out to be, and the front area is lacking in repositories for personal belongings like smartphones and wallets. I had to place my face shield on the floor due to this. Also, be warned that the third row is not an ideal area for adults occupants on long-haul drives.
Engine performance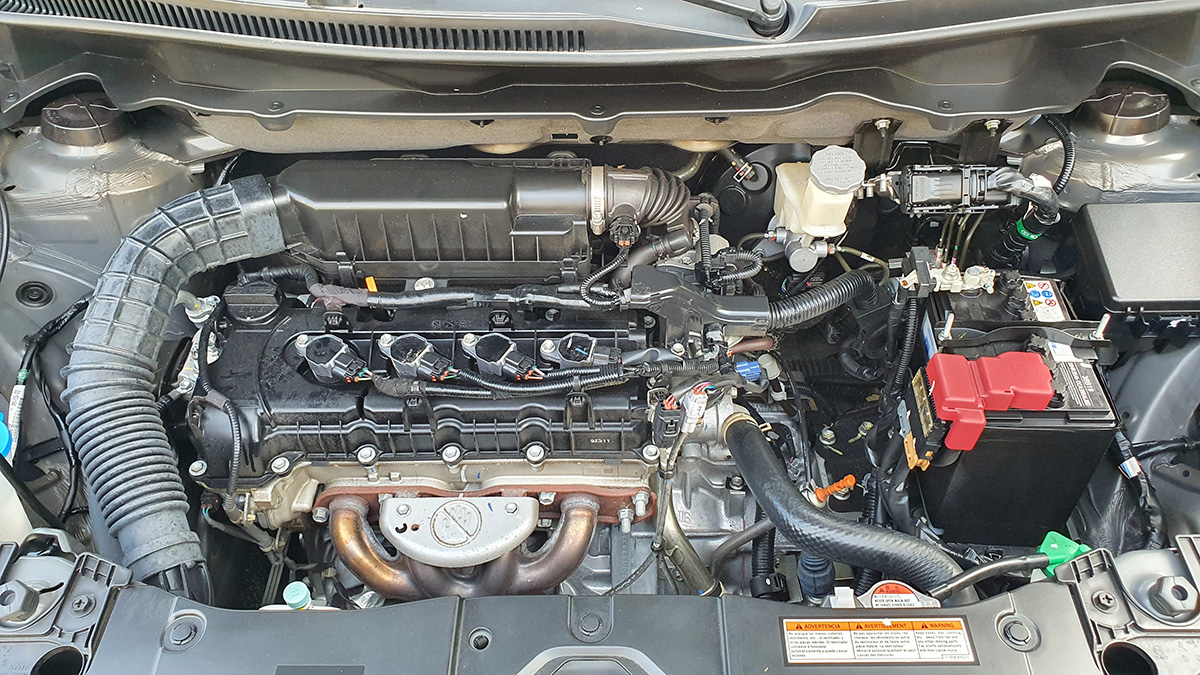 Underneath the XL7's hood is a 1.5-liter K15B gasoline engine that puts out 103hp at 6,000rpm and 138Nm of torque at 4,400rpm, and is mated to a four-speed automatic transmission. This is exactly the same as the Ertiga's power unit, and it shows.
The XL7's engine is up to most tasks, and while it takes its sweet time to get going, it can and will, eventually. The throttle is relatively free of lag, and fuel economy was decent as the vehicle averaged a little under 8km/L in Metro Manila traffic.
The above assessment is with two people on board, though, and it's easy to see how this mill will have its work cut out for it hauling around five to seven passengers. I have experienced manning an Ertiga with a full load before, and...let's just say you're hardly ever going to find yourself in the leftmost lane on expressways.
Thing is, you could say the same about most other similar  seven-seaters available on the market. If you're looking for more in terms of performance, you might want to move up to a midsize SUV or settle for something with fewer seats. It is what it is.
Ride and handling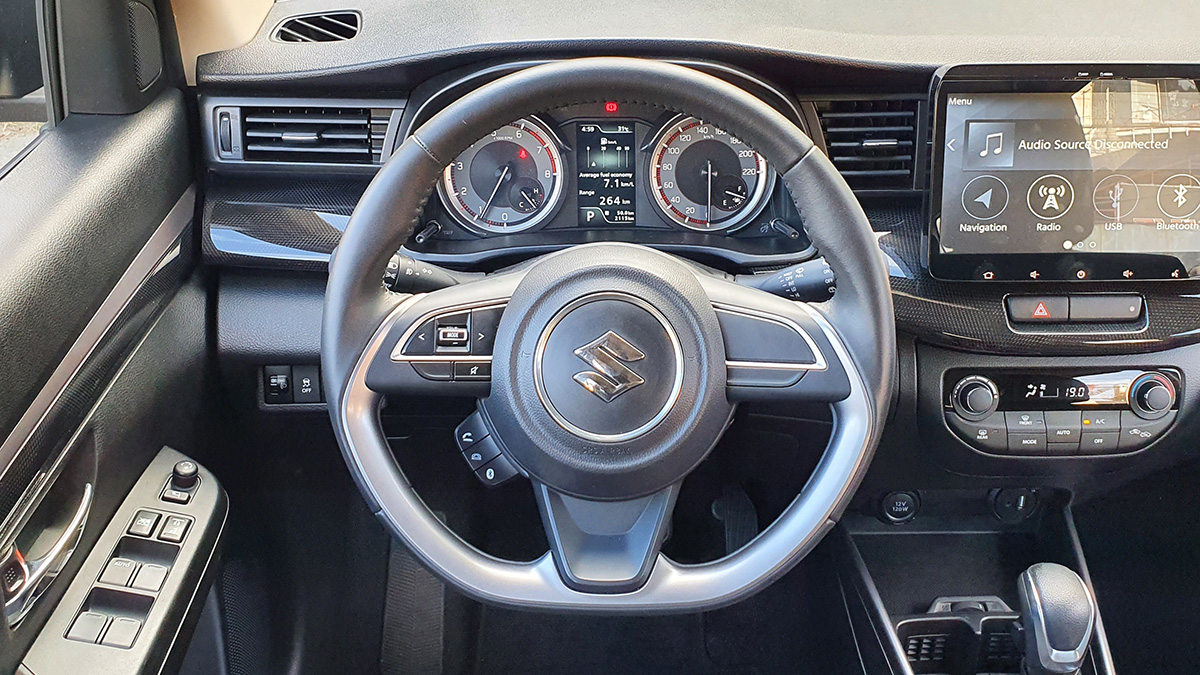 The XL7's tiller could stand to gain a little more weight, in my opinion, but this is really just a personal preference. It's easy to see how most other motorists will appreciate its relaxed steering, especially considering the tight nature of Metro Manila's road system. Speaking of tight, this mini SUV is a breeze to operate in claustrophobic parking areas and streets, thanks to its compact size and the good visibility its large windows provide.
NVH levels are surprisingly good, though the engine will groan from time to time on account of the four-speed transmission being geared more toward efficiency than speed. My only real issue with this is that it can tend to wallow about after driving over larger road imperfections.
Extra features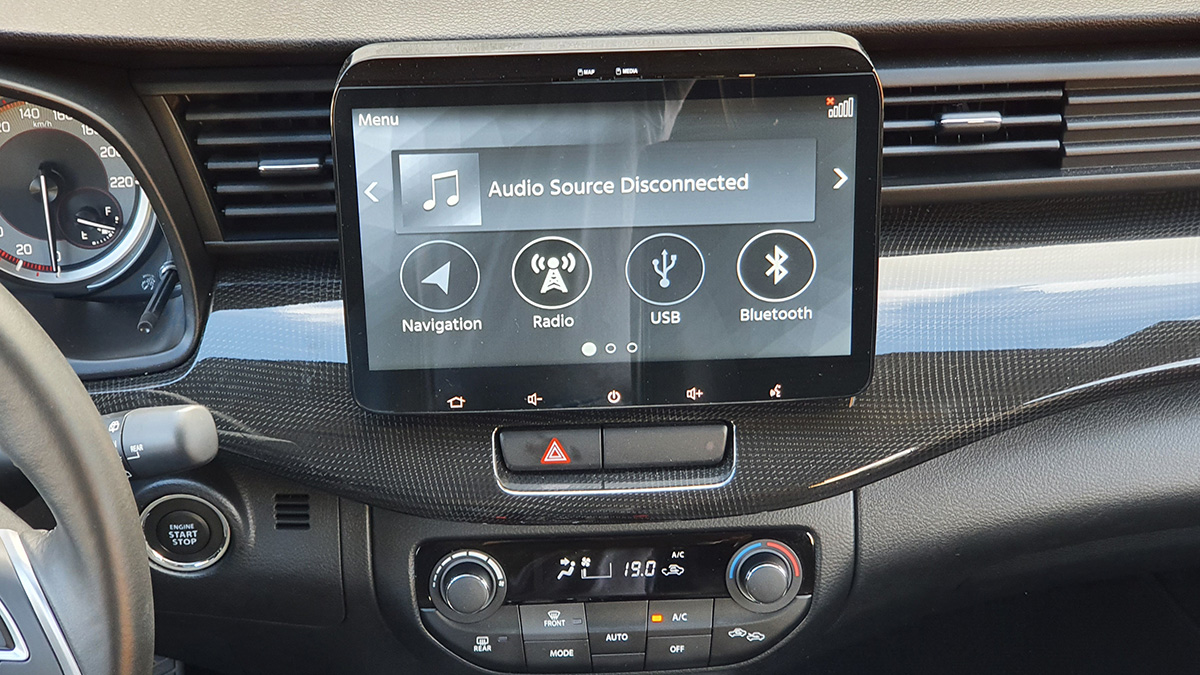 No automated headlights, A/C system, and wipers here, or speed-sensing door locks for that matter. It also only comes with dual front airbags.
The XL7 does cover most basics admirably, as it comes equipped with a reverse-parking camera and an Android Auto- and Apple CarPlay-capable touchscreen infotainment system that's hooked up to a decent sound setup. There's also a drink cooler in the center console, and the rear A/C vents do a fine job of keeping passengers cool. If you need extra cargo space, the third-row seats fold down flat with a simple push of a handle, too.
Verdict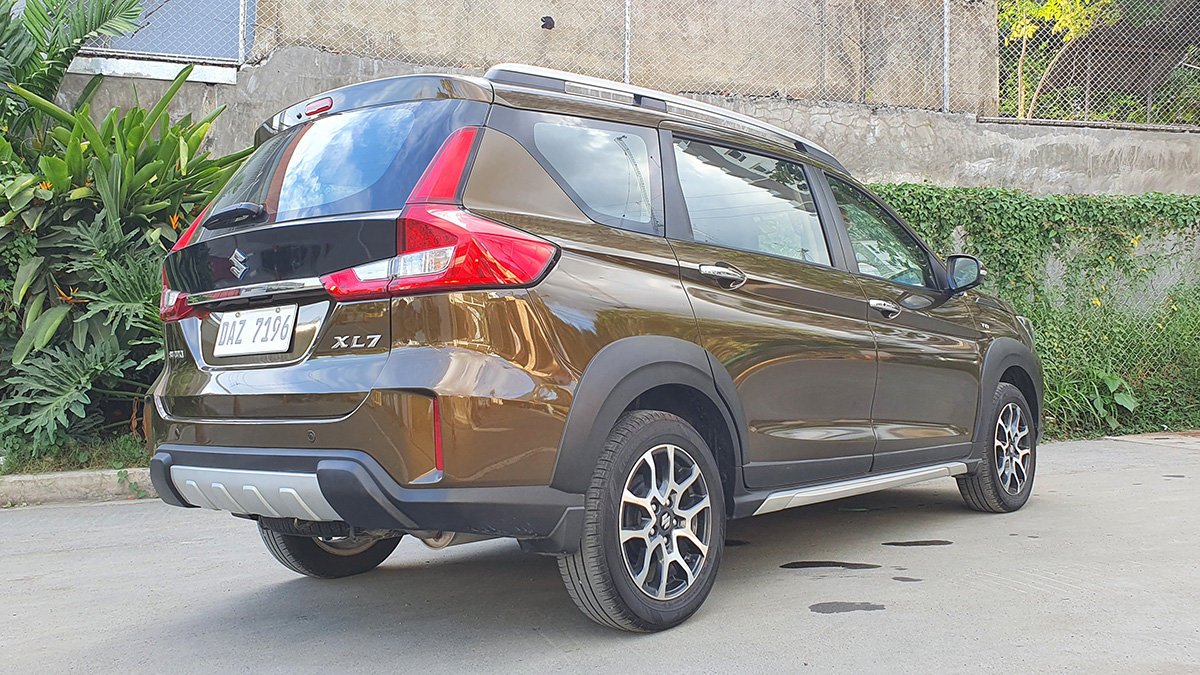 The XL7 offers the same tried-and-tested package of the Ertiga in a slightly more versatile form factor. It's not perfect, and as with most vehicles in its segment, it stretches what it means to be a seven-seater, as far as performance is concerned. But given its P1,073,000 price tag, you'll definitely want to check out this offering, too, if you're already considering the Ertiga.
SPECS: 2021 Suzuki XL7 GLX 1.5 AT
Price: P1,073,000
Engine: 1.5-liter gasoline I4
Power: 103hp @ 6,000rpm
Torque: 138Nm @ 4,400rpm
Transmission: 4-speed automatic
Drive layout: FWD
Seating: 7
Score: 16/20