When we first met the all-new Honda Brio at its launch, it looked like an A-segment offering that ticked all the right boxes.
Its exterior is arguably the most attractive in its segment thanks to more mature design cues similar to those found on other Hondas—most notably its MPV twin, the Mobilio—and it builds on the previous generation's city-friendly package with more interior space.
ADVERTISEMENT - CONTINUE READING BELOW ↓
Sure, the engine might have been downsized, but it still churns out a modest amount of power (at least by segment standards). Months later, Honda Cars Philippines (HCPI) would also go on to manage 24.39km/L with the Brio's smaller 1.2-liter mill during an eco run.
Most important, the second-gen hatch was a win in terms of affordability, starting at an attainable P585,000. All this is pretty impressive stuff, but does the impression last after several days with a review unit? Read on.
Styling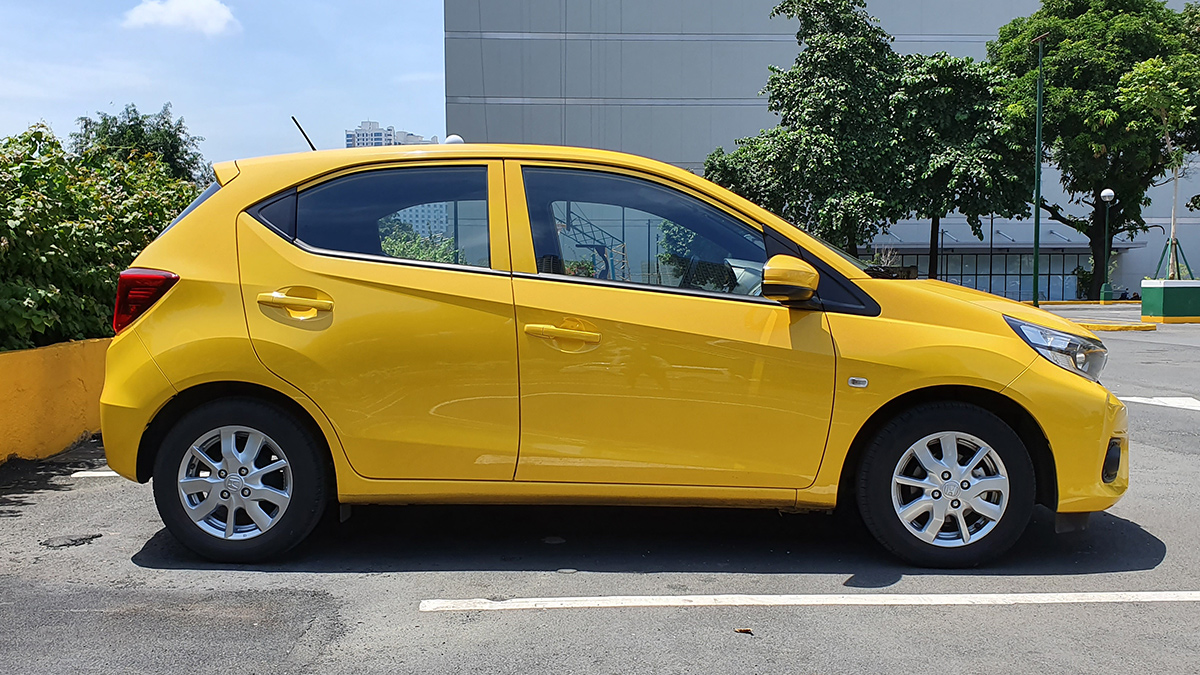 ADVERTISEMENT - CONTINUE READING BELOW ↓
Recommended Videos
Chop a third off the current-gen Mobilio, and voila, you have the second-generation Honda Brio—a compliment, as I'm of the mindset that the previous iteration's looks were tacky rather than, as fans would label it, quirky.
It's a marked improvement in my opinion as the large angry headlights and bold lines lend the Brio a vibe more akin to a larger vehicle. The mesh honeycomb grille is a nice touch, as is the chrome crossbar dominating it. All this seriousness it capped off by our test unit's attractive and playful 'Carnival Yellow' exterior finish.
Out back, there's a subtle spoiler, a no-frills taillight design, as well as a conventional rear window (thank God). It also runs on 14-inch alloys that don't look too shabby, too.
Interior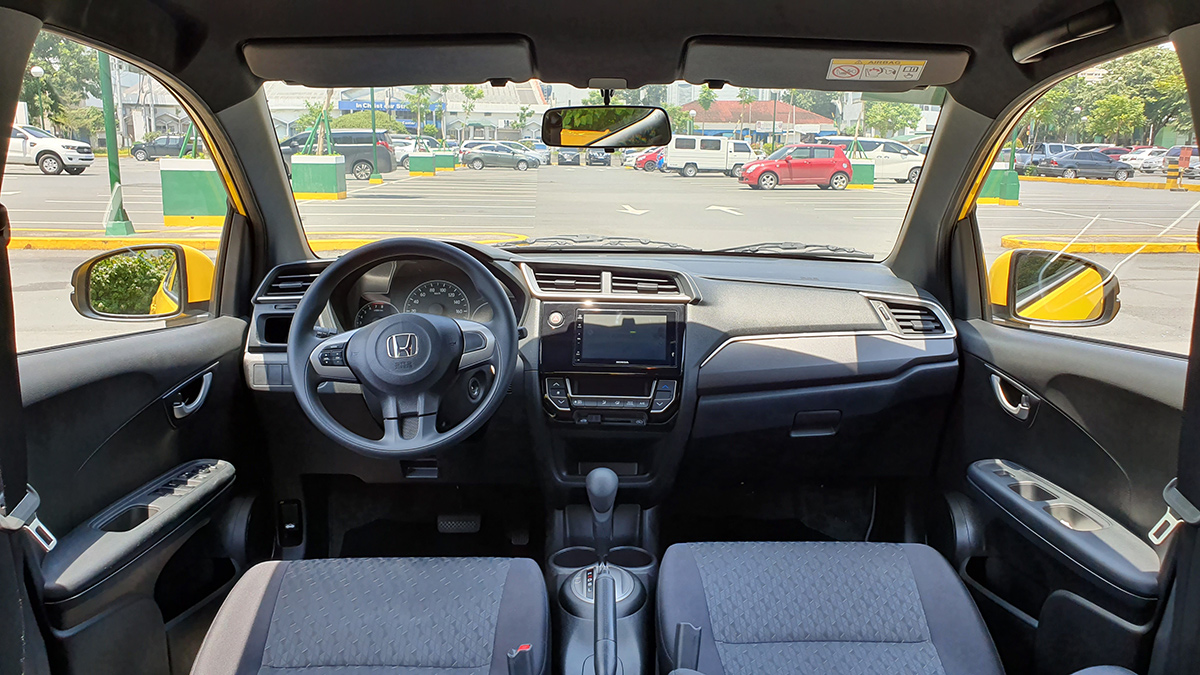 ADVERTISEMENT - CONTINUE READING BELOW ↓
Plenty of elements in here look familiar, whether it's reminiscent of the Honda Mobilio or the first-generation Brio. Regardless, the front end is a cut above what I'm accustomed to in vehicles of this size thanks to a modern dashboard design, decent fabric seats, nice dark plastics, and a right-sized steering wheel.
Speaking of the Brio's size, larger dimensions and an extended wheelbase (up by 60mm) mean a roomier interior. While the rear passenger area will still probably be a tight fit for three full-grown adults, there is a noticeable improvement in legroom. The cargo area will also be able to fit one large piece of luggage or several overnight bags.
There's a decent amount of storage areas inside, though you'll want to be careful where you'll place your stuff as some containers—such as those found on the armrests—are rather shallow and larger objects may fall out of them.
ADVERTISEMENT - CONTINUE READING BELOW ↓
Engine performance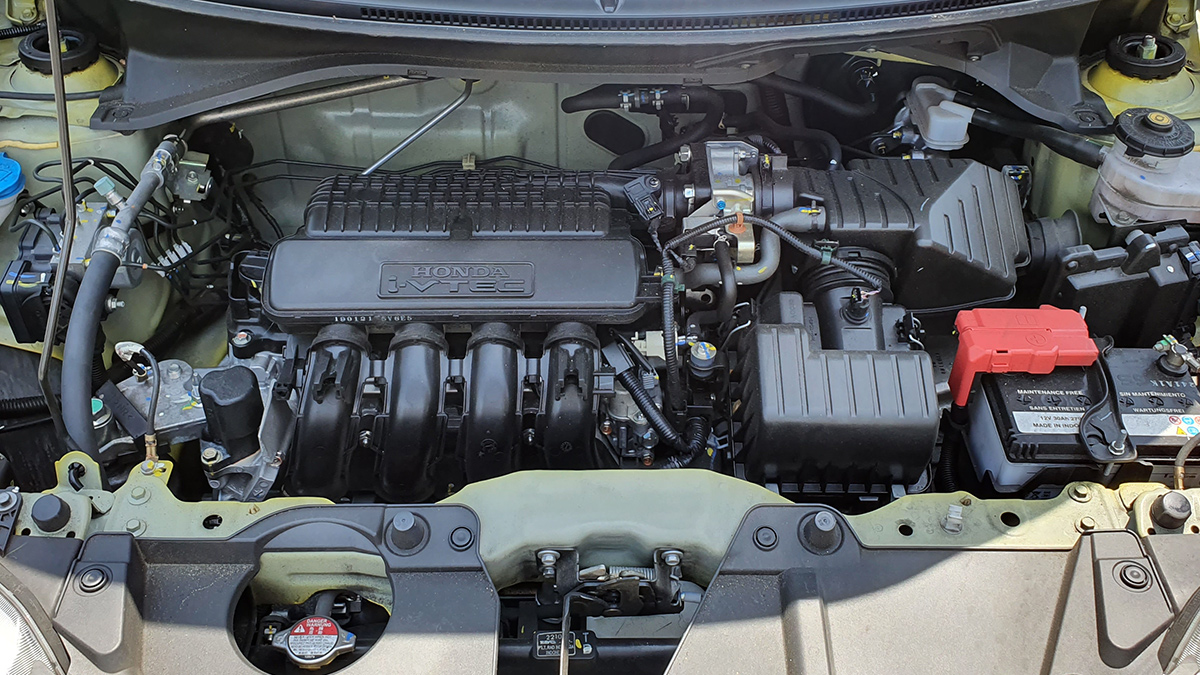 The all-new Honda Brio comes available with a single engine option: A 1.2-liter SOHC i-VTEC capable of 89hp at 6,000rpm and 110Nm of torque at 4,800rpm. While that's down from the previous-gen's 99hp and 127Nm, I never really felt the need for more during my time with the vehicle in city driving.
ADVERTISEMENT - CONTINUE READING BELOW ↓
The Brio tackles relatively steep inclines without issue, and while it can get up to speed, I get the impression overtaking on the highway will not be among this car's strengths. This mill comes mated to a CVT. While there were some moments I'd wish it'd shift just a tad bit quicker, it managed things fine for the most part.
The only real complaint regarding the Brio's performance is with regard to efficiency: The hatch managed just 6km/L in the city; fine for something larger, not so much for a car of this size. And no, I was not going crazy with the throttle. In fact, I tried my best to get that figure up during my last day with the unit. Yes, HCPI impressed with 24.39mk/L during an Eco run, but that took place on the highway at night. Models like the Brio will be spending most of their time in Manila's traffic-filled streets.
ADVERTISEMENT - CONTINUE READING BELOW ↓
Ride and handling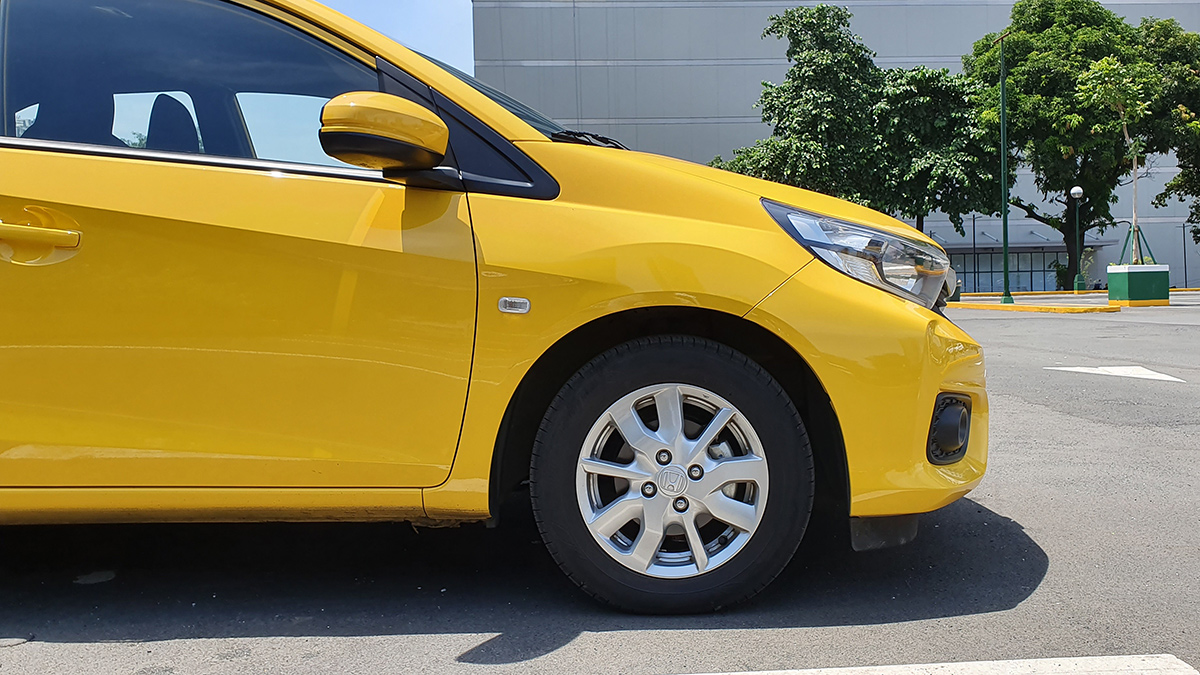 Light steering? Check. Good visibility? Check. A decent enough ride? Check. You really can't ask any more from a car in this segment. The Brio is incredibly easy to maneuver whether it's while plying cramped city streets or inside a busy mall parking lot.
ADVERTISEMENT - CONTINUE READING BELOW ↓
The Brio's NVH levels are pretty impressive, though we did notice an odd squeaking noise that would come and go during our time with it. It runs on a MacPherson strut/Torsion beam suspension setup that keeps things tame for the most part, but you'll be bobbing up and down once things get dicey on EDSA—something not uncommon in vehicles of this size.
Extra features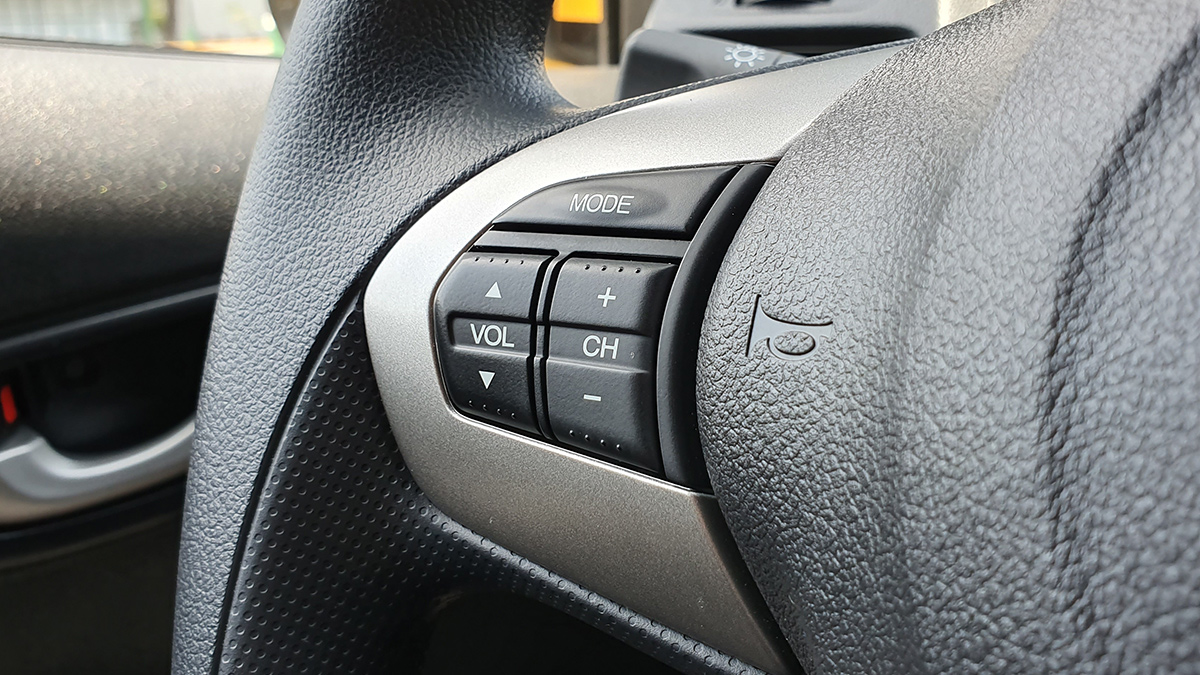 ADVERTISEMENT - CONTINUE READING BELOW ↓
There's not much in terms of convenience or tech, but what little there is the Brio gets very, very right. The A/C system is solid (though we weren't able to test it under a full load of five passengers), with tactile controls and a simple albeit rather nice-looking digital display. It even comes equipped with a 'Max Cool' feature to get the cabin cold in a jiffy.
The touchscreen infotainment system features a very intuitive interface and easy Bluetooth pairing to any smartphone, and sound is coursed through a decent-sounding four-speaker setup. Steering wheel controls are available, and there's also a handy charging port by the center console cup holders.
Verdict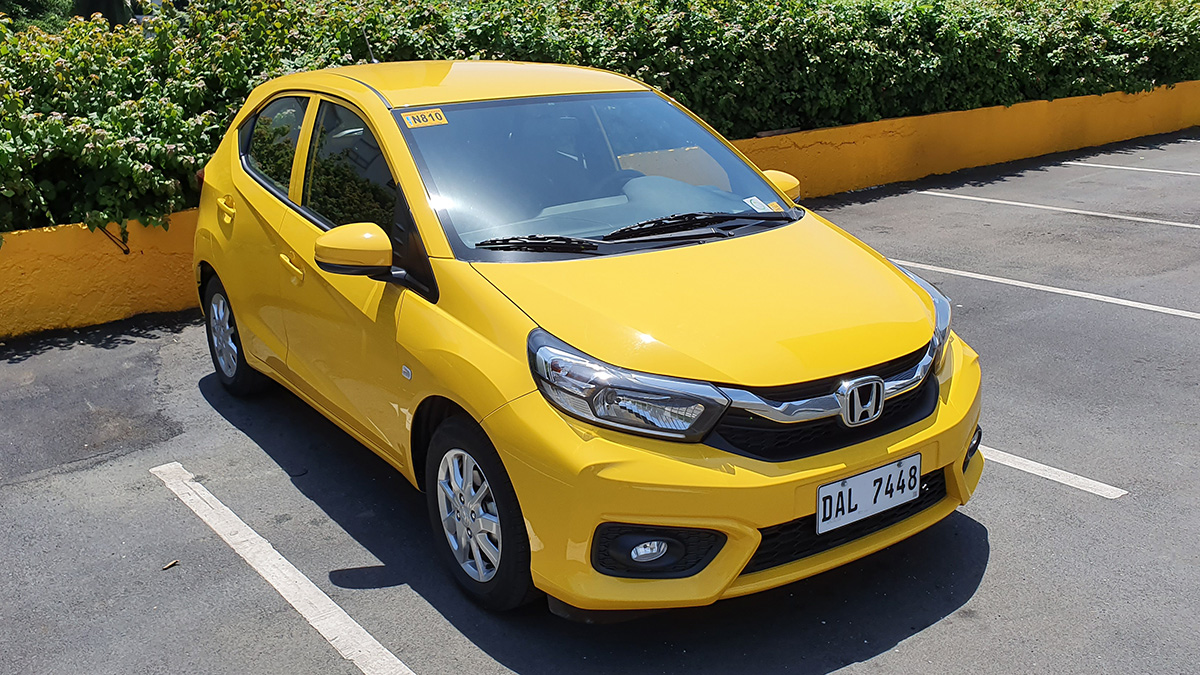 ADVERTISEMENT - CONTINUE READING BELOW ↓
The all-new Honda Brio, with its attractive exterior design and relatively impressive interior build, is one of the more polished A-segment offerings available in the Philippine market. A larger interior and solid driving dynamics add major points when it comes to practicality, but its in-city efficiency is a noticeable letdown. Still, starting at just under P600,000 (with this particular unit carrying a P646,000 price tag), it'd be a crime not to consider the all-new Brio if you're on the hunt for an entry-level hatchback.
SPECS: Honda Brio 1.2 V CVT
Price: P646,000
Engine: 1.2-liter SOHC gasoline
Power: 89hp @ 6,000rpm
Torque: 110Nm @ 4,800rpm
Transmission: CVT
Drive layout: FWD
Seating: 5
Score: 17/20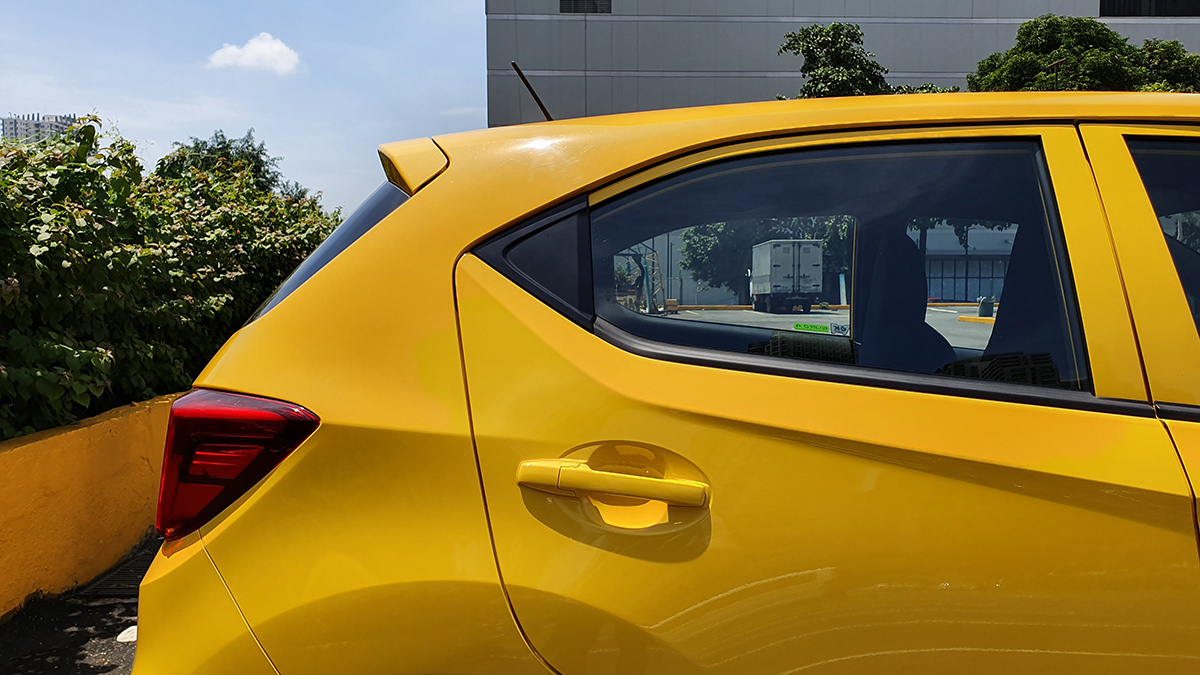 ADVERTISEMENT - CONTINUE READING BELOW ↓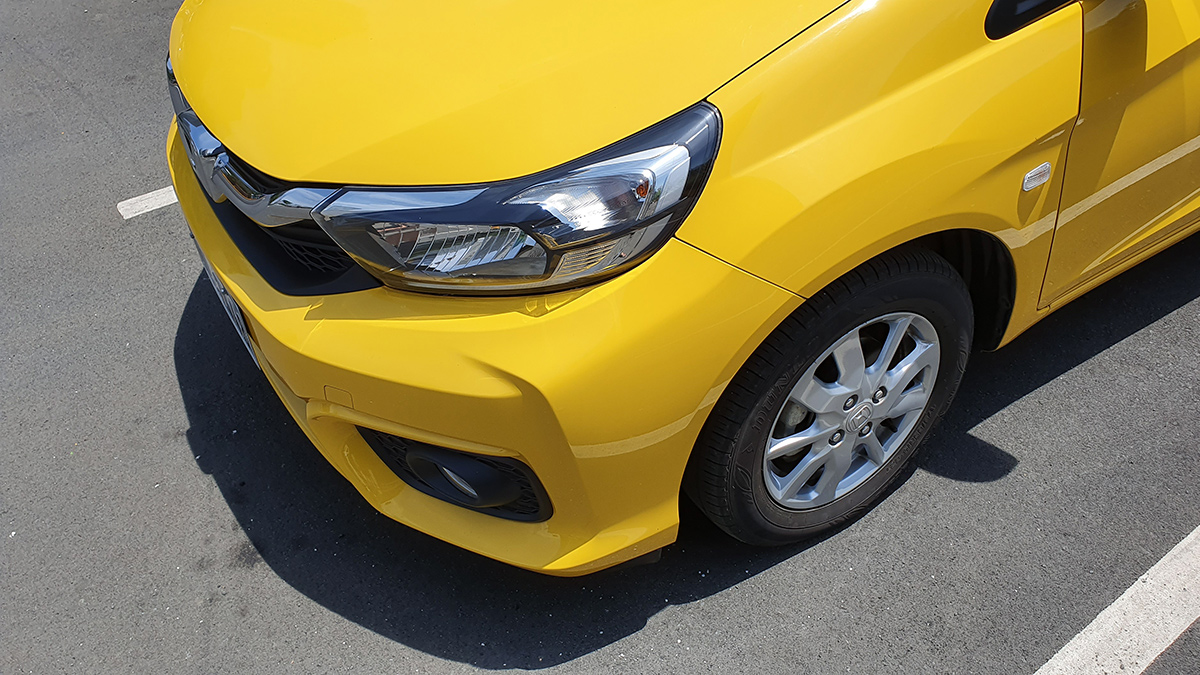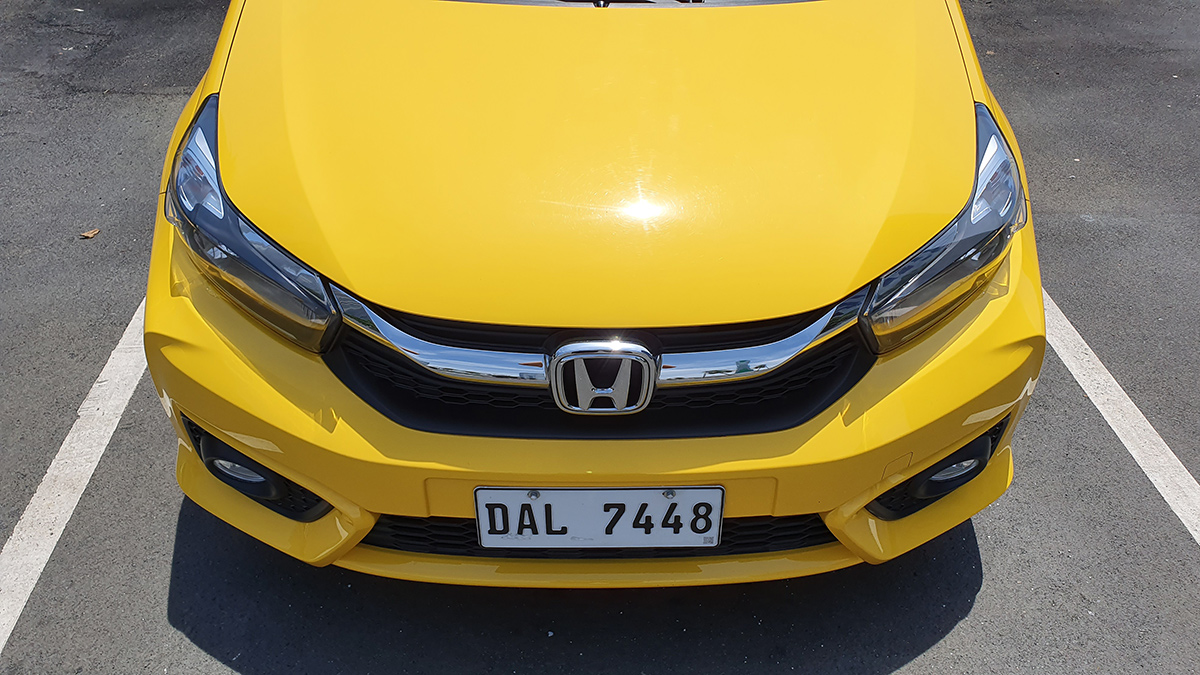 ADVERTISEMENT - CONTINUE READING BELOW ↓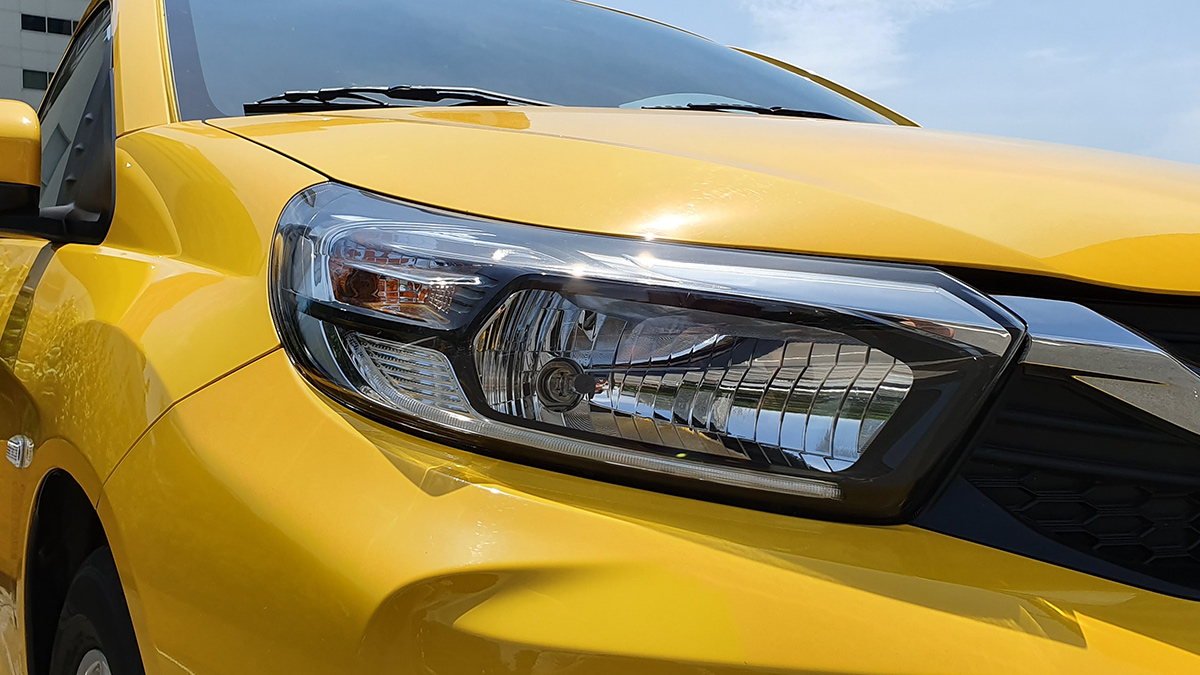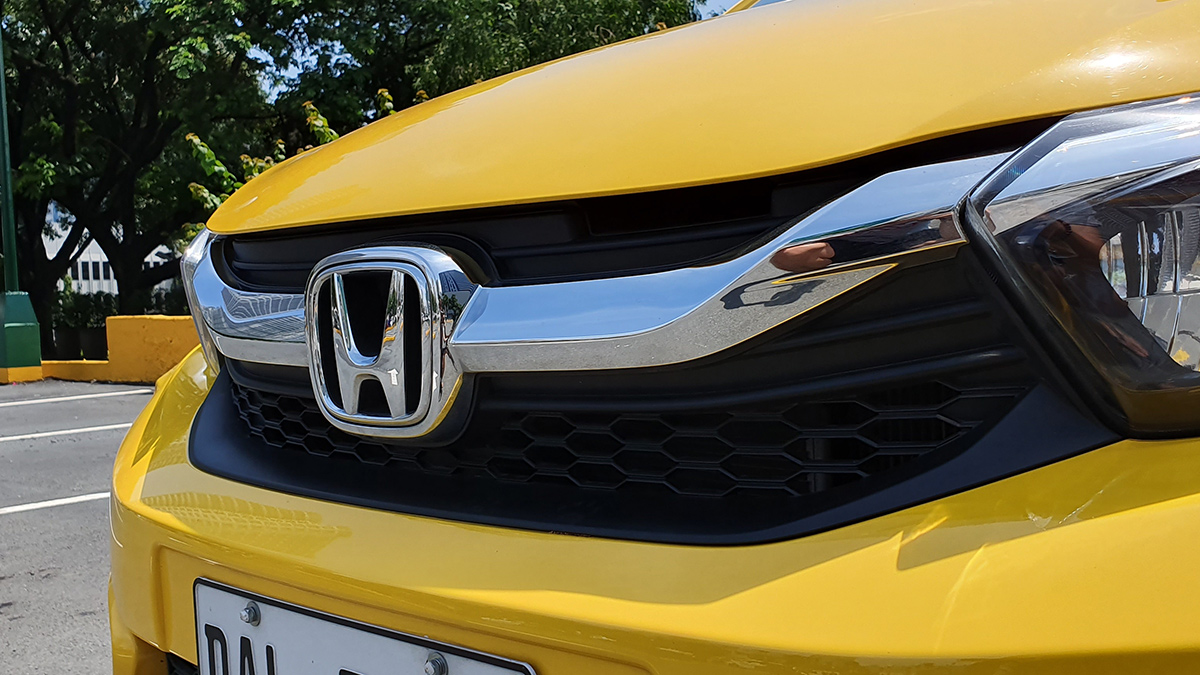 ADVERTISEMENT - CONTINUE READING BELOW ↓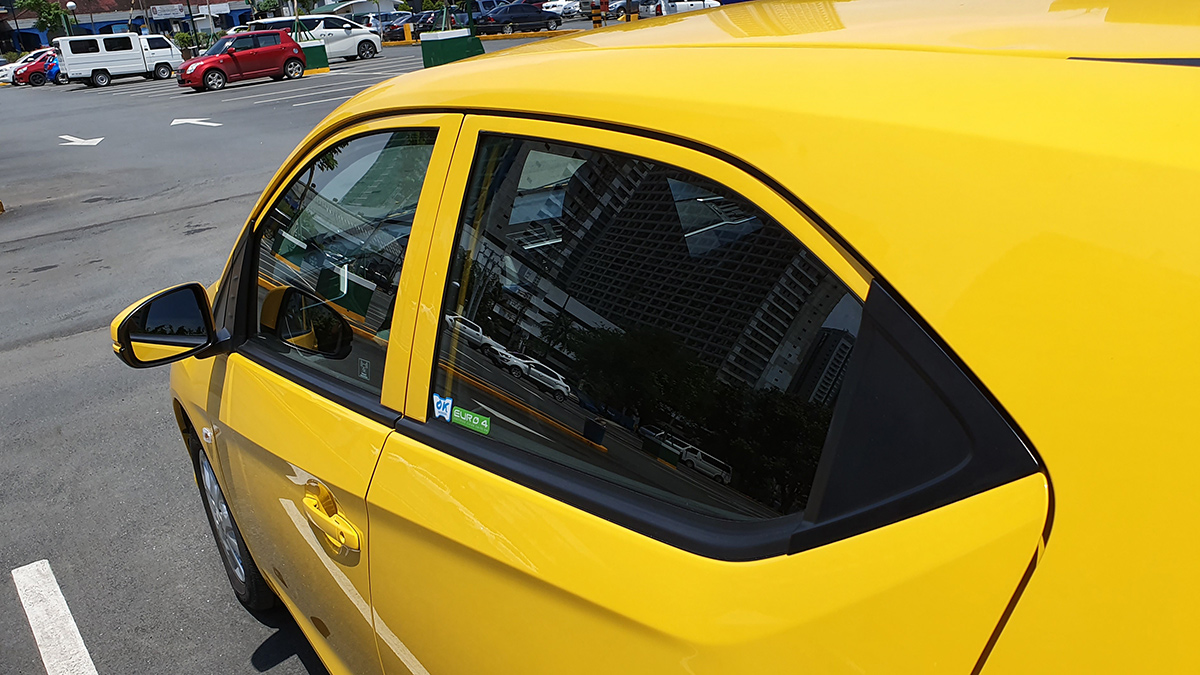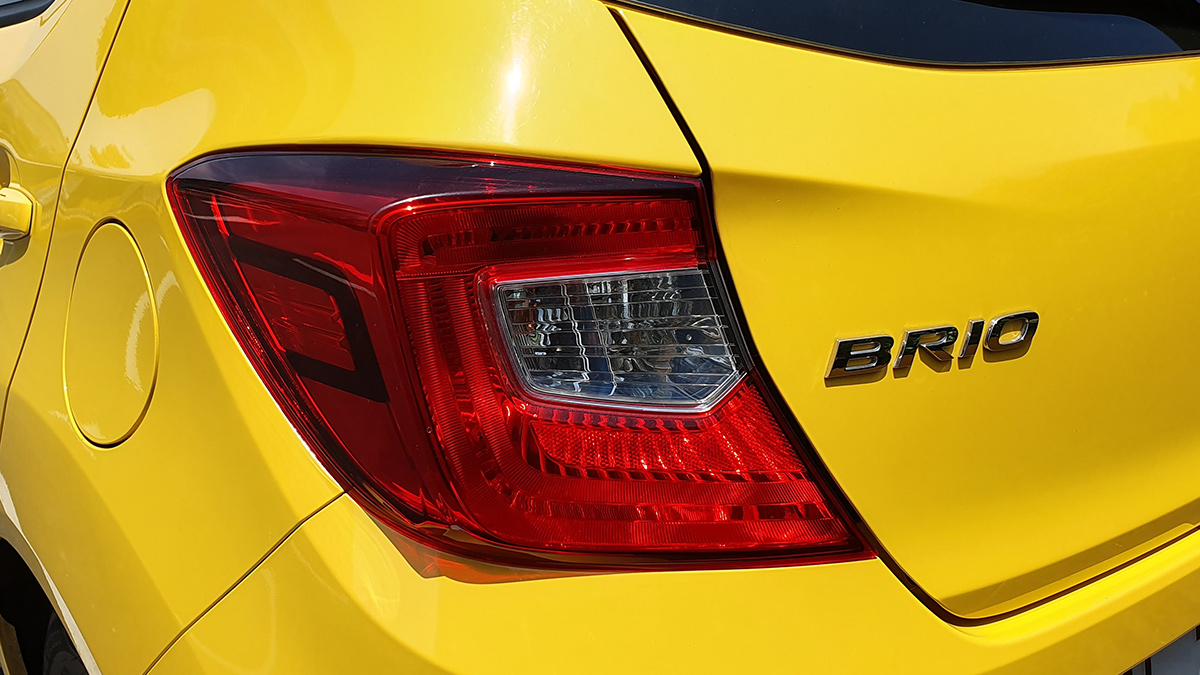 ADVERTISEMENT - CONTINUE READING BELOW ↓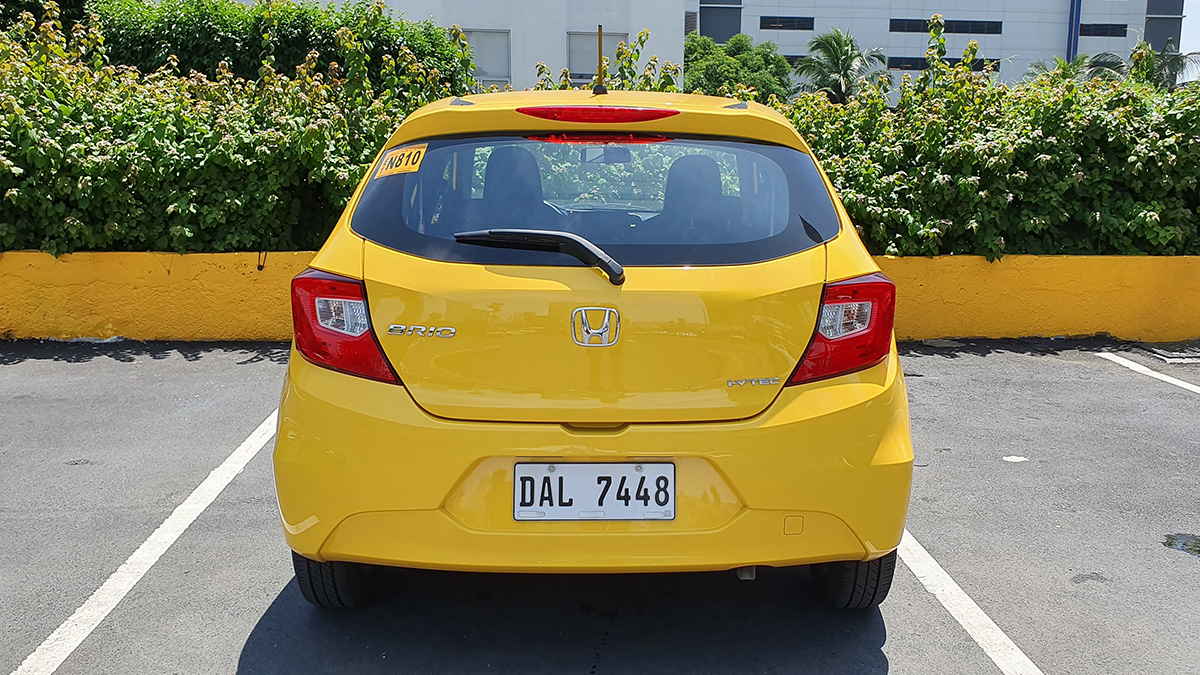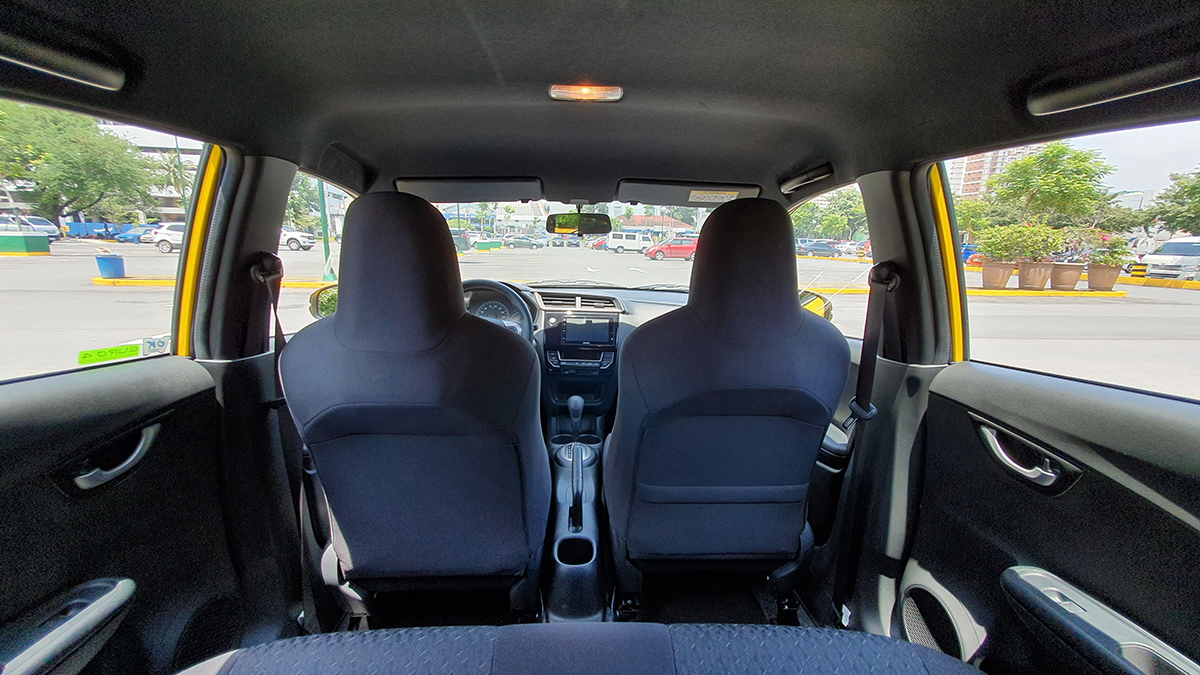 ADVERTISEMENT - CONTINUE READING BELOW ↓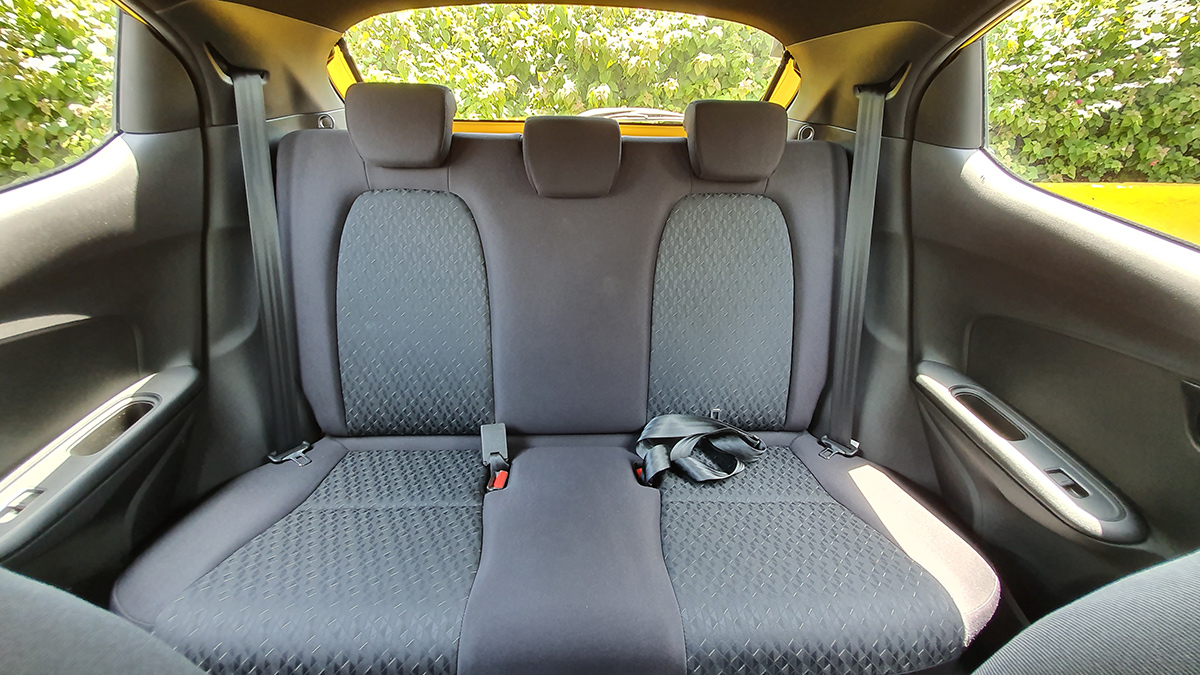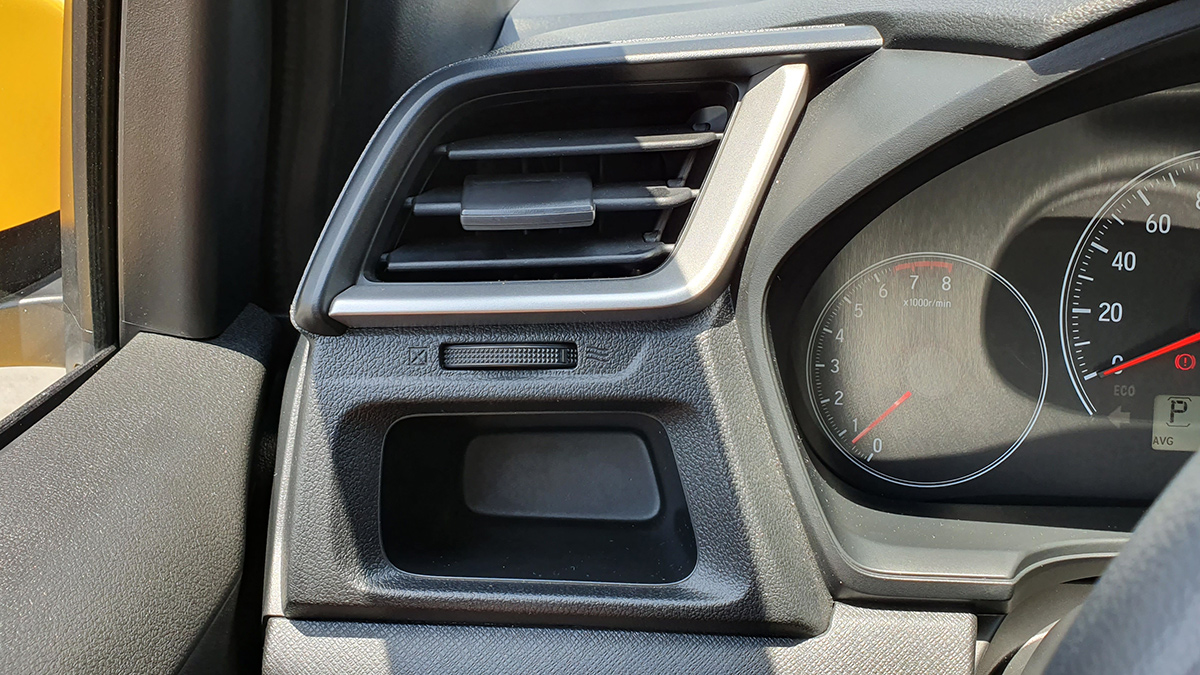 ADVERTISEMENT - CONTINUE READING BELOW ↓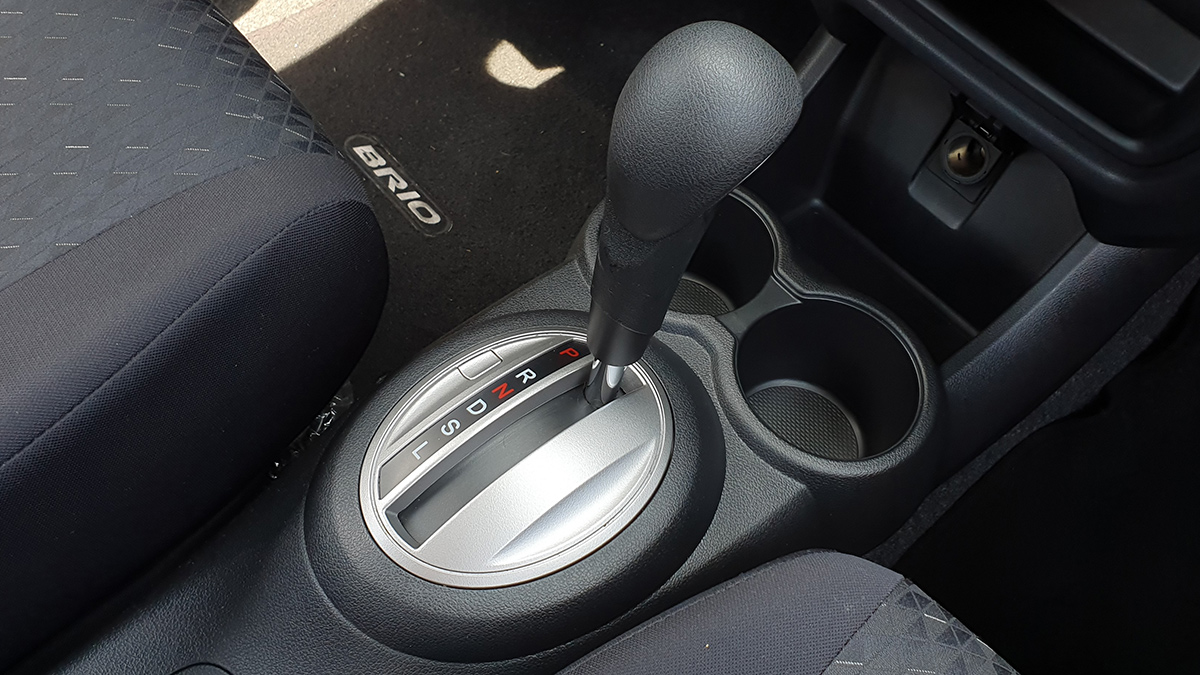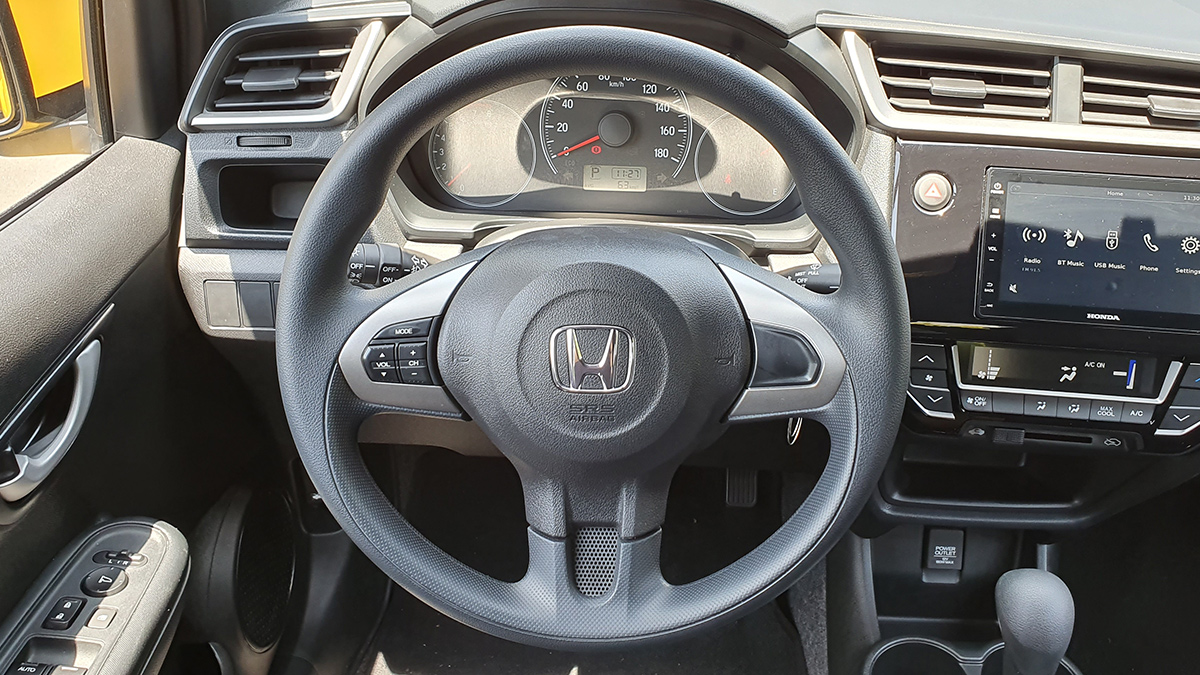 ADVERTISEMENT - CONTINUE READING BELOW ↓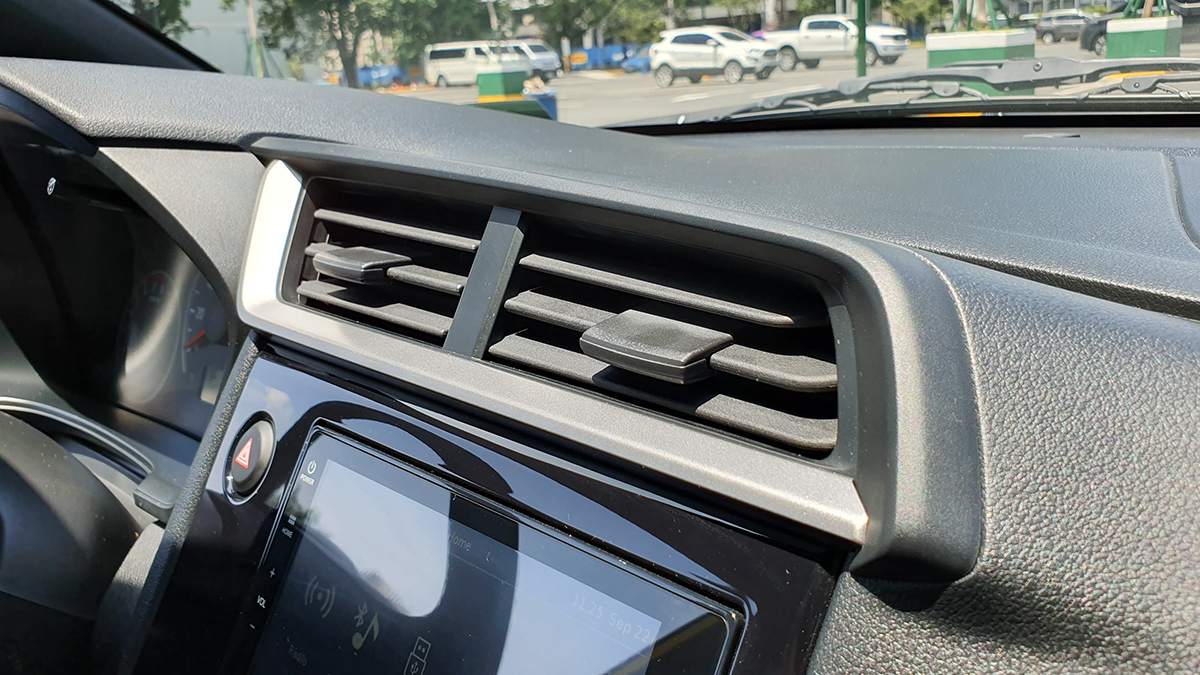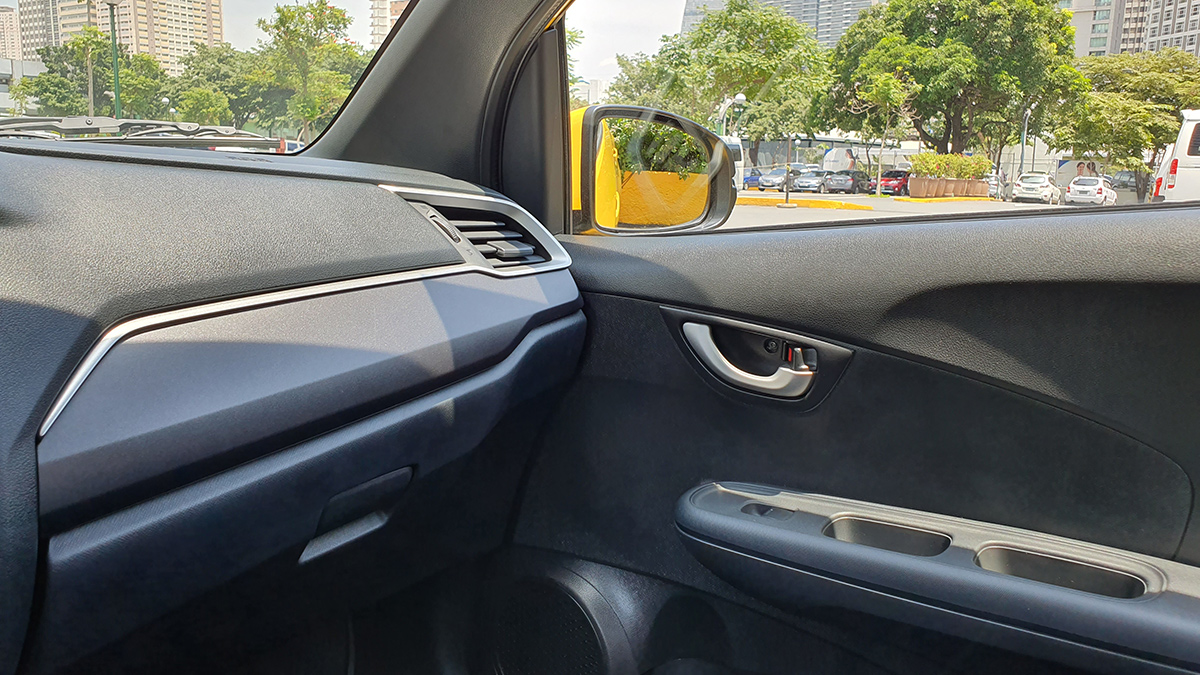 ADVERTISEMENT - CONTINUE READING BELOW ↓