MG has undergone a bit of a resurgence as of late. Last year, the brand gained notoriety for a controversial marketing campaign that essentially alienated the above-40 demographic. Now, the Chinese-owned British marque is under the auspices of The Covenant Car Company Inc. (TCCCI), the same company that distributes Chevrolet locally.
And judging by the sudden surge in MG billboards across town, TCCCI is on a quest to improve the brand's reputation in the Philippines. Aiding that effort are models like the MG 6. After a week-long test drive, we were left pleasantly surprised with this compact four-door.
Styling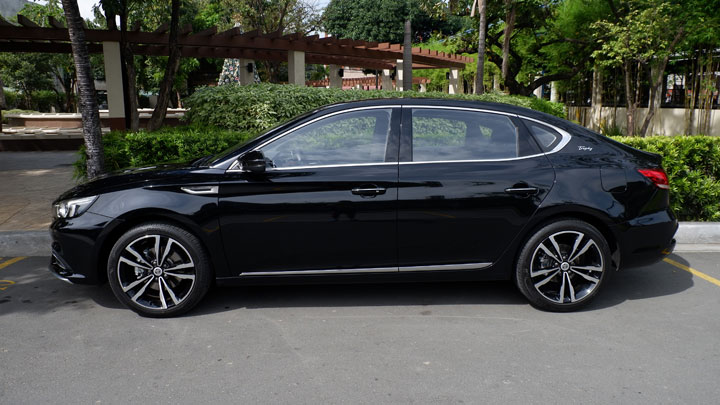 At first, the car looks like a sedan. But it's actually a fastback—a quick lift of the sloping tailback reveals that the trunk opening extends to the rear windshield. It's little touches like this that give the MG 6 a more premium look and feel than you would first expect. It might be Chinese-made, but the design cues like the hood strakes, the bold character lines, and the 'Stardust' grille are very much European.
ADVERTISEMENT - CONTINUE READING BELOW ↓
Add to that the silver accents along the windows and sills, and the 18-inch bi-color alloys, and it's easy to mistake this for a premium-brand offering . More than once, friends and passersby asked us if we were driving a luxury car. Beyond the looks, though, it was good to see some quality behind the design. The doors are thick and close with a solid thud. It's worth pointing out, too, that the fastback design results in cavernous cargo space.
Interior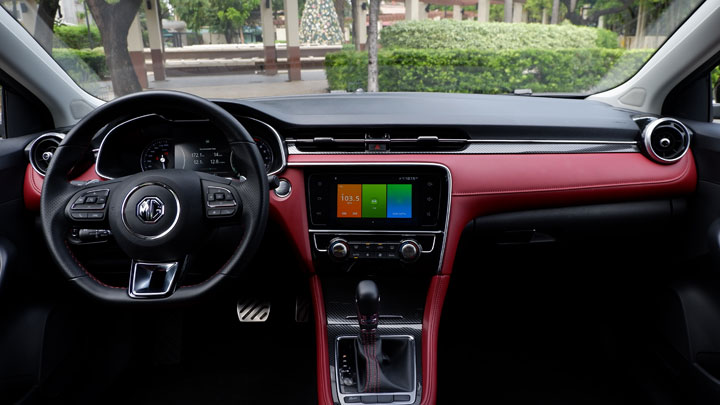 It seems that MG eschewed the subtlety it applied to the exterior and instead went for all-out flash in the cabin. The most striking thing here is the red leather that contrasts with the black plastic surfaces. No, it's not understated at all, but it's surprisingly not tiring to look at during a long drive. It helps that the leather used is of decent quality. The seats, which are also leather, are likewise a mix of red and black. In the middle of the dash sits an eight-inch touchscreen display.
ADVERTISEMENT - CONTINUE READING BELOW ↓
Recommended Videos
The cockpit is also fitted with some sporty elements, like the carbon-fiber-inspired panels and the aluminum pedals. The tiller is also sporty-looking, with a flat bottom, red contrast stitching, and nubs for a better grip. If you look up, you'll find a manual sunroof as well. This comes standard on both of the model's variants.
It's a fairly unique look overall as far as mass-market cars go, and we do like it. We just can't say for sure if we'd still like it after owning this car for six months to one year.
Engine performance
This MG is powered by a 1.5-liter, four-cylinder turbocharged gasoline engine with 164hp and 250Nm on tap, paired to a seven-speed automatic with paddle shifters. The small-displacement turbo mill is a welcome modern touch, and its performance is neither too peppy nor sluggish. It seems MG simply wanted to strike a balance between fuel economy and usable power. City driving over a week used up roughly 7-8km/L.
ADVERTISEMENT - CONTINUE READING BELOW ↓
Ride and handling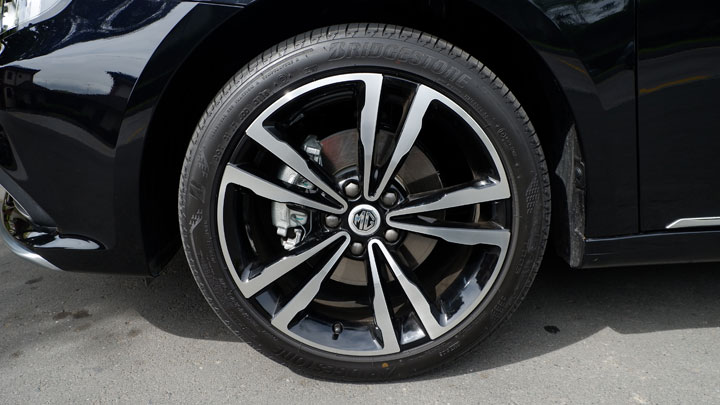 Just like with the powerplant, the MG engineers didn't focus too much on performance or comfort when they tuned the vehicle's ride and handling. If you put your foot down and put the turbo to use, the steering does an okay job of maneuvering the load, with just a hint of understeer here and there. If you simply want to cruise, the MG 6 handles that just as well, as the shocks and dampers do a good job of absorbing most bumps you'll encounter. The car also comes with full disc brakes, which provide plenty of stopping power. 
Extra features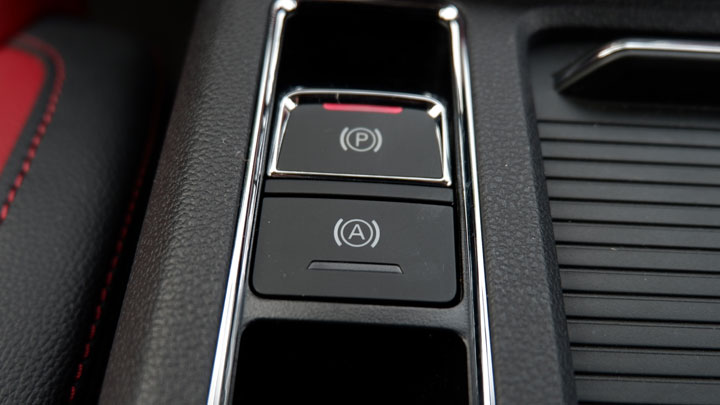 There are a few nifty features, with the main one for us being the auto-hold function. We're seeing more and more of this feature on new cars, and it's a godsend in heavy traffic. The spec list also includes reverse cameras, push-button start, and an electronic handbrake.
Verdict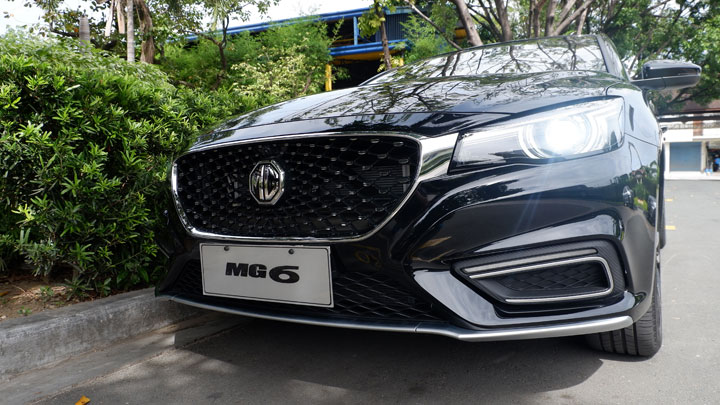 Based on looks alone, the MG 6's classy styling makes this car a winner. The plush interior and the array of features further make that case. The handling, meanwhile, is more than suitable for daily driving.
ADVERTISEMENT - CONTINUE READING BELOW ↓
At P1,188,888, this car is within batting average of other compacts, and it has a lot to offer for that price. However, we can't yet comment on MG's build quality or after-sales performance. The latter should be in good hands under TCCCI, but only time will tell.
SPECS: MG 6 1.5T 7TST Trophy
Price: P1,188,888
Engine: 1.5-liter turbopetrol I4
Power: 164hp @ 5,600rpm
Torque: 250Nm @ 4,300rpm
Transmission: 7-speed automatic
Drive layout: FWD
Seating: 5
Score: 18/20
MG 6