We've reviewed this car before, but with the launch of the all-new Celerio, the Dzire's spot in the Suzuki small car line-up has shifted a bit. With the Celerio's price increase comes an odd situation in which the bigger—and older—Dzire now seems like more of a bargain. But is it? Let's find out.
Photography by Niky Tamayo using an Honor 70
Styling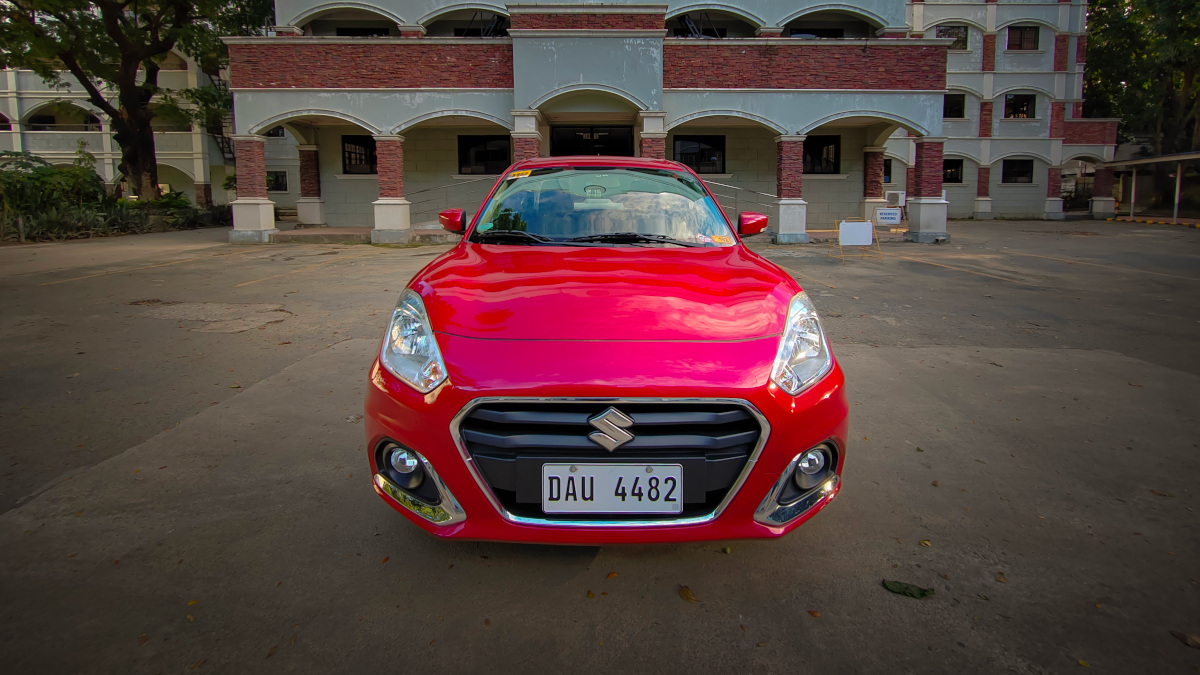 ADVERTISEMENT - CONTINUE READING BELOW ↓
There isn't much to say about the Dzire that hasn't been said, already. Thanks to Indian market tax breaks for sub-four-meter sedans, the Dzire looks like a full-sized car shrunk to cartoonish proportions. Thankfully, it's more Lightning McQueen than anything else, especially in red. The sweptback profile, curvy flanks, and big wheel wells give it a racy look, though we do wish Suzuki had fitted bigger wheels this time around, the rather generic 15-inch alloys look rather lost under the fenders. Also, the reflector headlamps and foglights are starting to feel a bit dated, in an age where LEDs are fast becoming the norm.
OTHER STORIES YOU MIGHT HAVE MISSED:
Size comparo: How big is the all-new Toyota Innova compared to the Geely Okavango?
PH fuel price update: Diesel could see a big-time rollback next week
Interior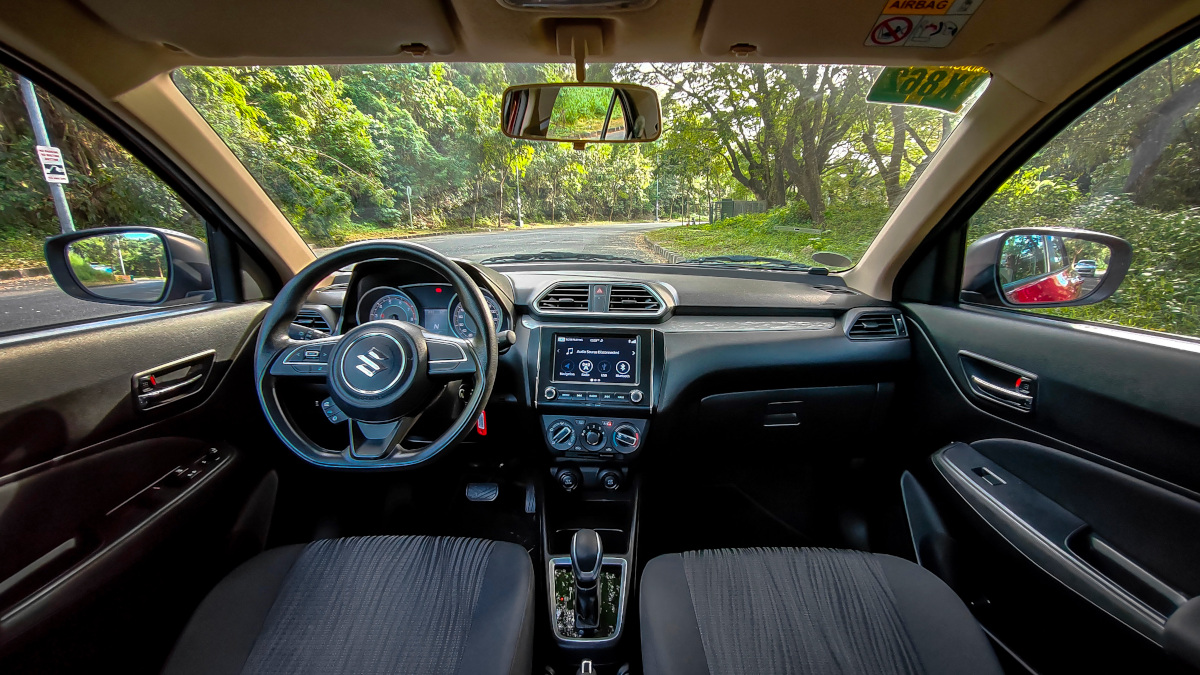 ADVERTISEMENT - CONTINUE READING BELOW ↓
Recommended Videos
The interior is showing a little age, too, in that the small seven-inch touchscreen seems shoehorned in rather than having the dashboard designed around it. And having two 12V sockets and just one USB port? That's a crime in this day and age. That said, we're not going to complain about the ergonomics. They're generally excellent, with well-placed controls and a spacy feel in the front seat.
A deep rear bench gives more room than you expect, and the upward-tilted AC vents do a good job of keeping it cool. The trunk boasts 378 liters of space, which isn't a lot, but still more than you get in small hatches in this price range. Keeping your stuff in there is more secure than leaving it under a glass hatch, to boot.
Engine performance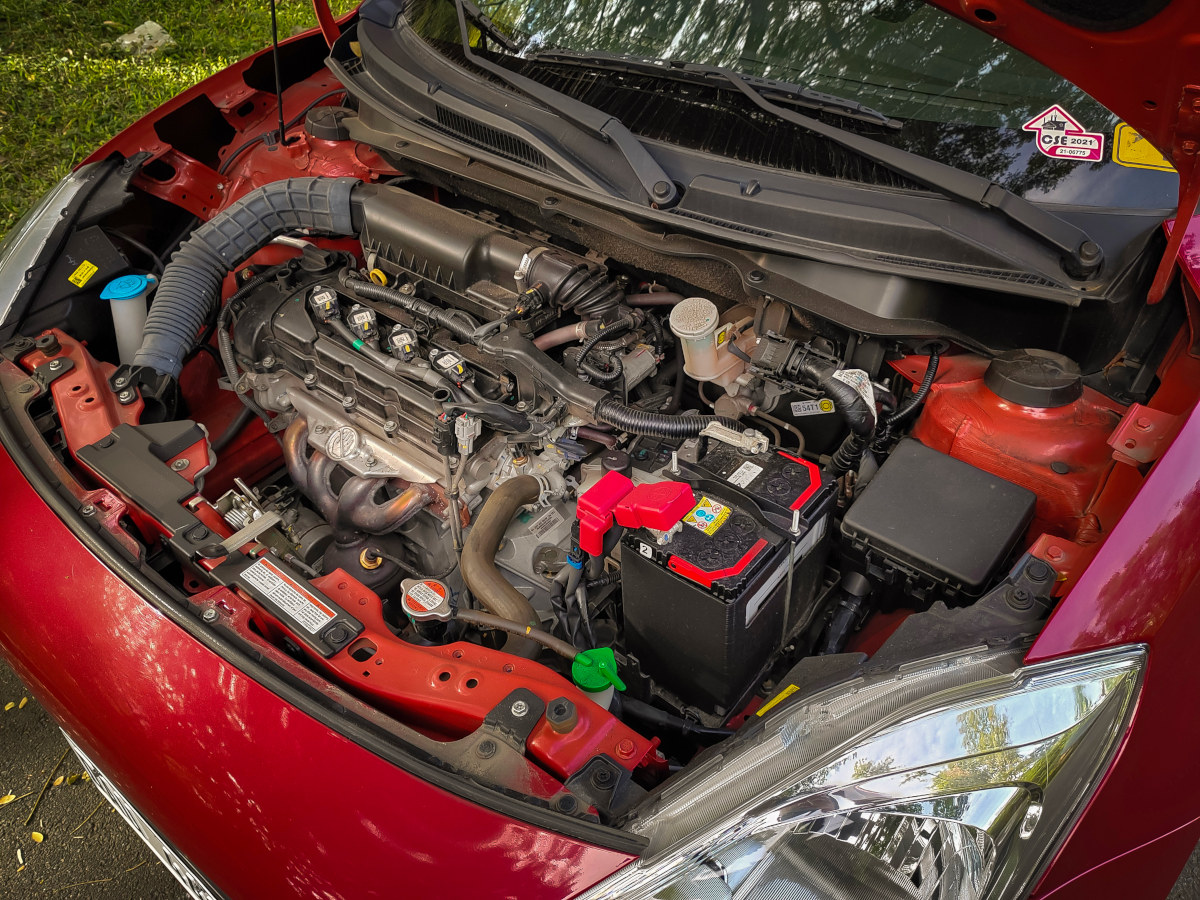 ADVERTISEMENT - CONTINUE READING BELOW ↓
While the vertical rest-stop on the speedometer and tachometer hint at the Dzire's raciness, the 1.2 liter four-cylinder K12M underhood can only muster 82hp and 113Nm of torque. Hot hatch this is not. With the AGS transmission and a full tank of gas, 0-100kph comes in about 12.9sec. Not thrilling, but actually better than some 1.5-liter automatic sedans. Would be even faster, honestly, if you could get the robotic clutch to engage quicker.
See, the Dzire's Automated Gear Shift system is basically a five-speed manual controlled entirely by computers. A popular solution for producing cheap automatics in India and China, which allows both MT and AT cars to use the same parts.
Unfortunately, the computer-controlled clutch is slow to engage, and shifts aren't as smooth or as quick as a regular automatic. Best practice here is to lift your foot slightly every time you or the computer want to shift, to make changes smoother. This works a treat in manual mode, but in auto mode, it's often hard to tell when the computer will decide to change up or change down on you.
ADVERTISEMENT - CONTINUE READING BELOW ↓
The upside to this is a powertrain that revs freely and feels featherlight. And whcih returns 10 to 12 km/l in the city and over 26 km/l on straight and level sections of highway at a steady and conservative 80kph. About what you'd get with a Mirage CVT, albeit with a little more zing.
Ride and handling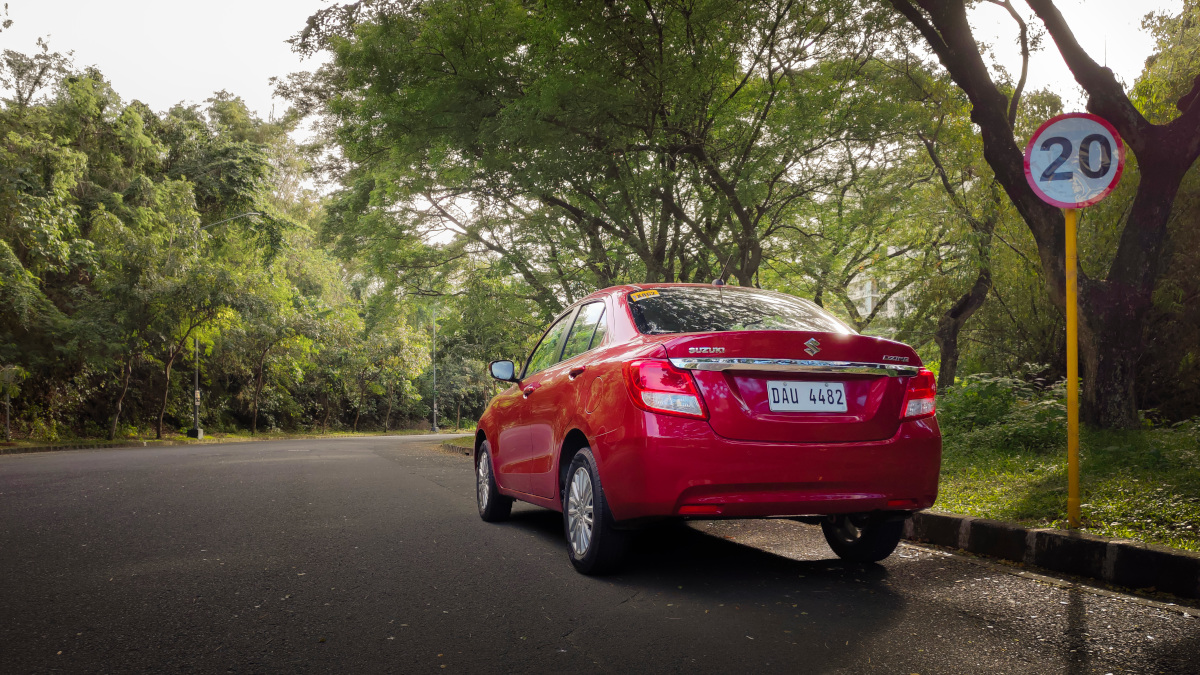 ADVERTISEMENT - CONTINUE READING BELOW ↓
And you can feel the extra zing in the way the Dzire drives. Even with balloon-like 185/65R15 Apollo tires, the Dzire is light and nimble. The steering is feather-light and precise, and the chassis flows with the road well. There's stability control here, but you'll never need it. Like Mazda, Suzuki understands that "fun" cars don't need to skitter across the road like skateboards!
Despite the short wheelbase, the Dzire doesn't tend to hobby horse over corrugated roads like some small cars, and while the big tires do thump over some ruts, the ride is generally fuss-free. Around town, you'll appreciate the high seating position and wrap around windows, but small side mirrors and a tiny rear windshield make parking a bit more difficult than in a hatchback. Fortunately, you get rear parking sensors. Unfortunately, Suzuki hasn't seen fit to make them any louder than before. They're still so quiet you'll need to mute the radio to hear them properly.
ADVERTISEMENT - CONTINUE READING BELOW ↓
Extra features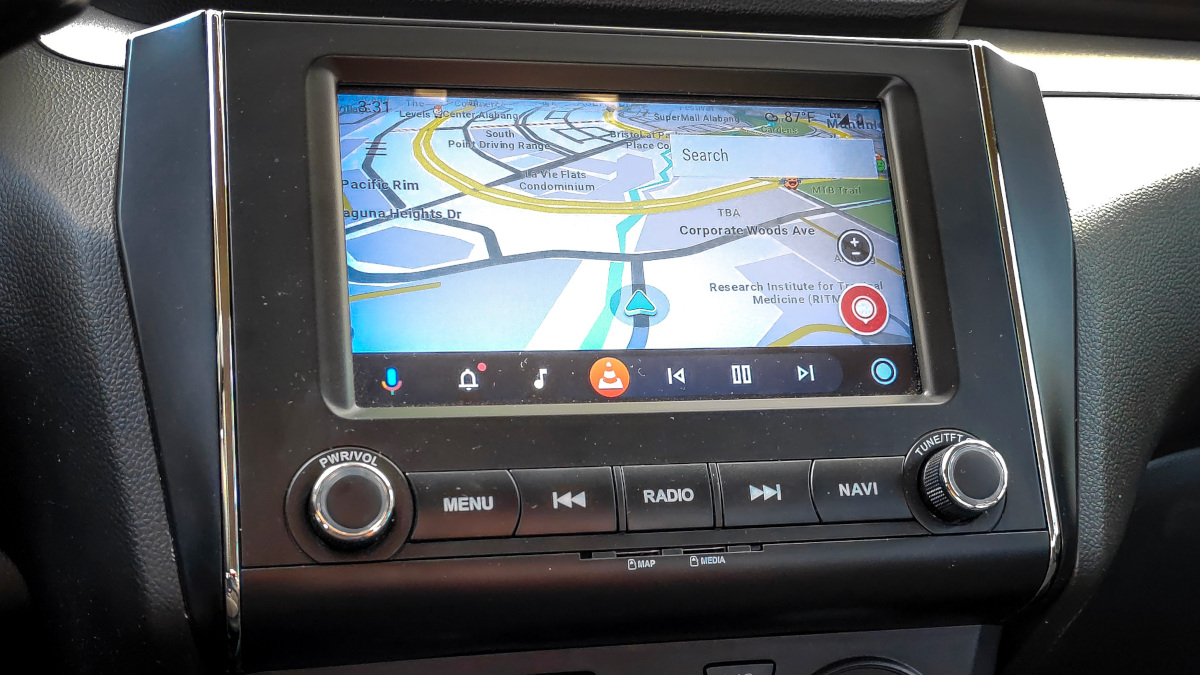 What Suzuki has upgraded is the infotainment system. You finally get Android Auto here, allowing you to navigate via Google Maps or Waze without stacking your phone in front of the instruments. Sound itself is passable. Better than in some small cars, thanks to the Dzire's decent insulation, but with four speakers, don't expect too much. Other niceties include the aforementioned rear AC, ISOFIX mounting systems, standard foglights and keyless entry. Unfortunately, that keyless entry doesn't necessarily mean automatic locking. The doors don't lock as you drive away, and they don't unlock when you turn off the car or even when you pull on the door handles when parked. Which can be a safety issue in a crash.
ADVERTISEMENT - CONTINUE READING BELOW ↓
Verdict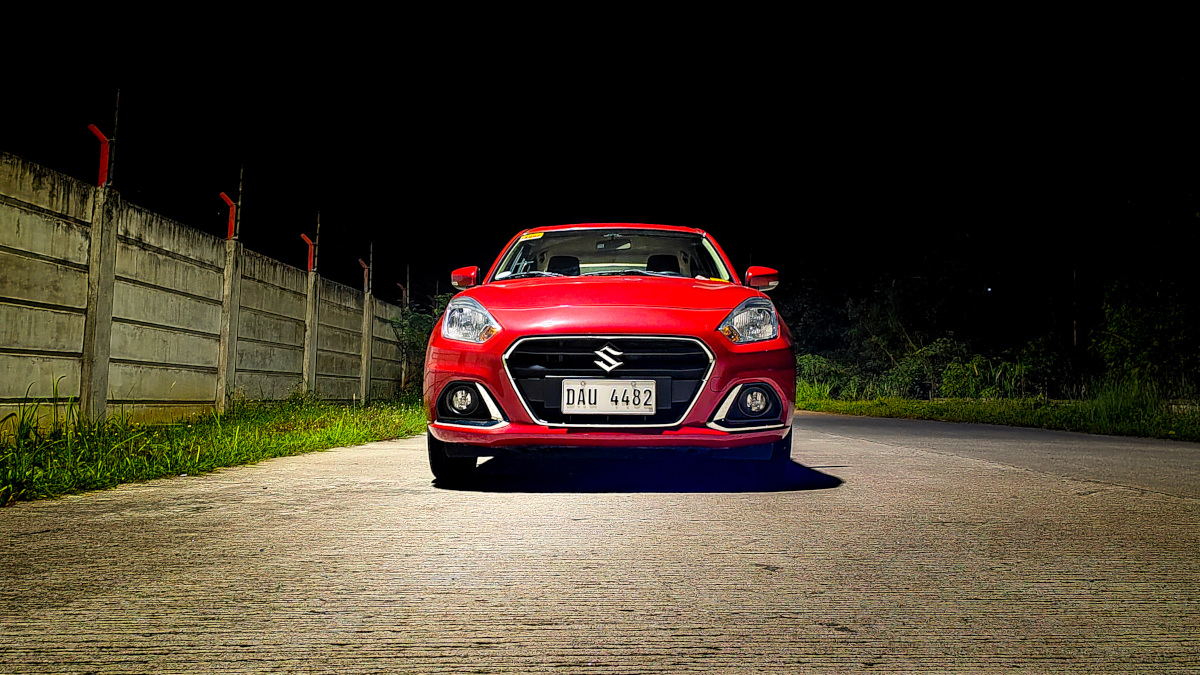 As for the passive safety of the car, the HEARTECT platform and standard dual airbags promise modern safety at a relatively low price. The Dzire starts at just 609k pesos, going up to 819k for this fully loaded GL+. That's quite a bit cheaper than a Mitsubishi G4 GLS AT or a loaded Vios 1.3 AT, but more expensive still than the Hyundai Reina or the mid-to-low spec MG5. But aside from the Mitsu, none of these cars can match the ultra-low running costs or the sprightly nature and nimbleness of the Dzire.
ADVERTISEMENT - CONTINUE READING BELOW ↓
It might not be the roomiest or most powerful car in the class, but for small families and singles, the Dzire has a whole lot to offer. For those looking for a little more excitement and a little more refinement, however, the manual transmission GL costs quite a bit less, and is still the better deal.
SPECS: Suzuki Dzire 2023 GL+ AGS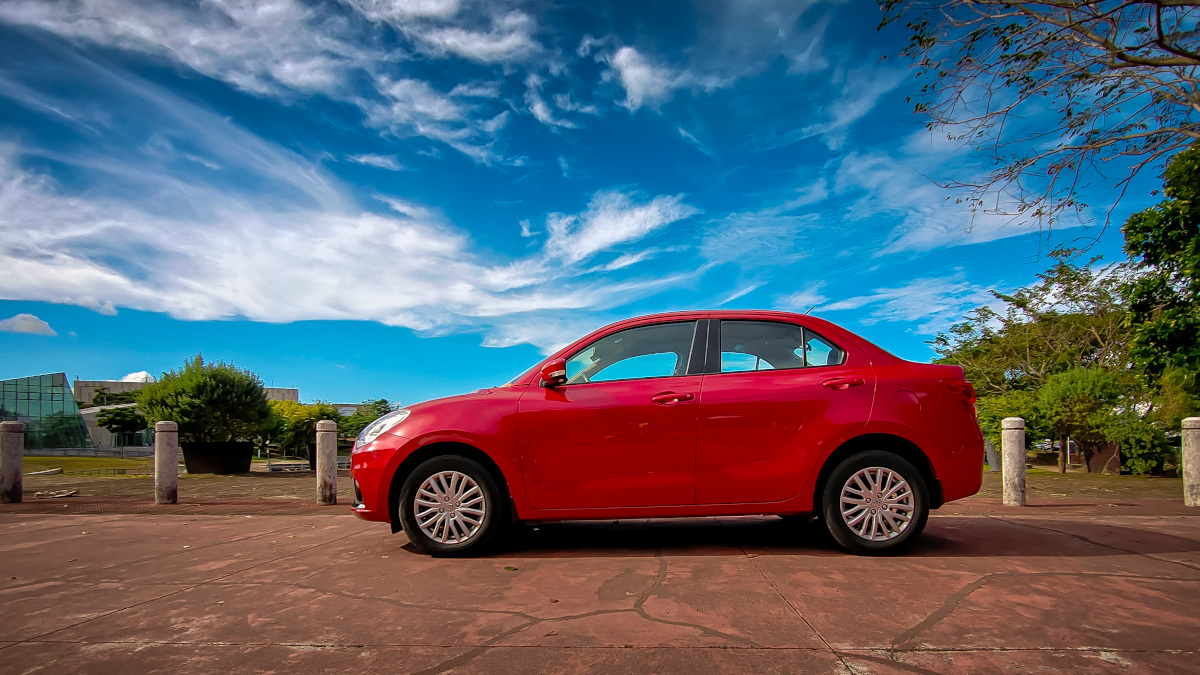 ADVERTISEMENT - CONTINUE READING BELOW ↓
Price: P819,000
Engine: 1.2-liter DOHC I4
Power: 82hp @ 6,000rpm
Torque: 113Nm @ 4,200 rpm
Transmission: automated manual
Drive layout: FWD
Seating: 5
Score: 15/20
More photos of the Suzuki Dzire GL+ AGS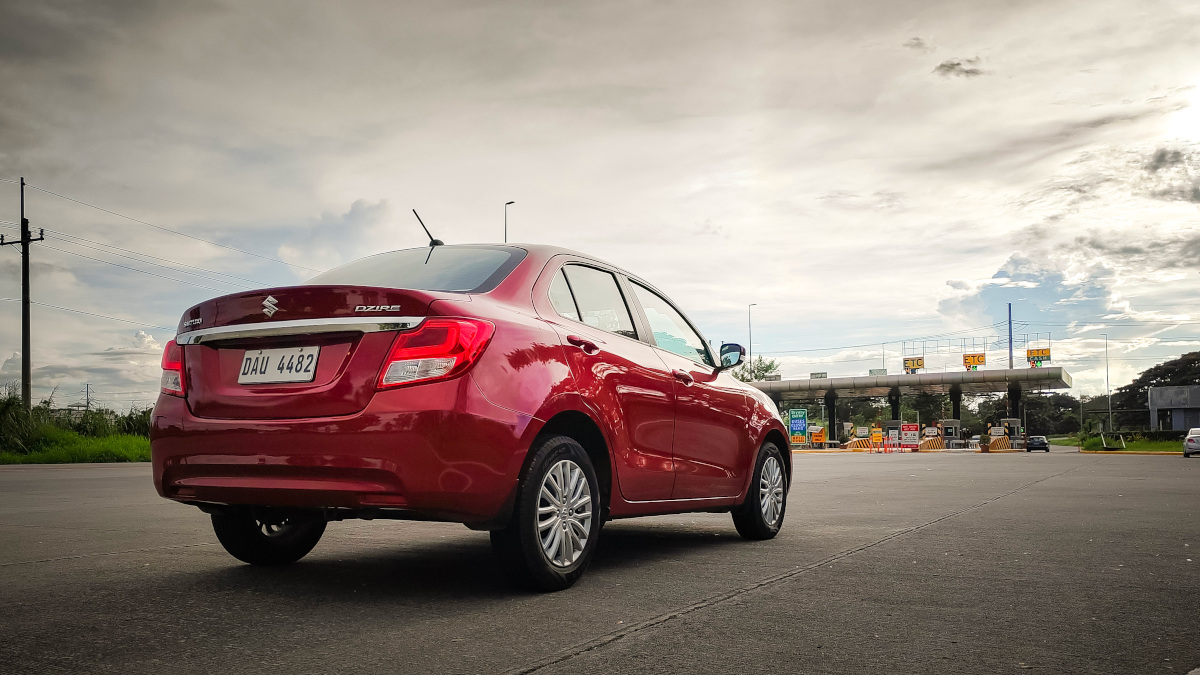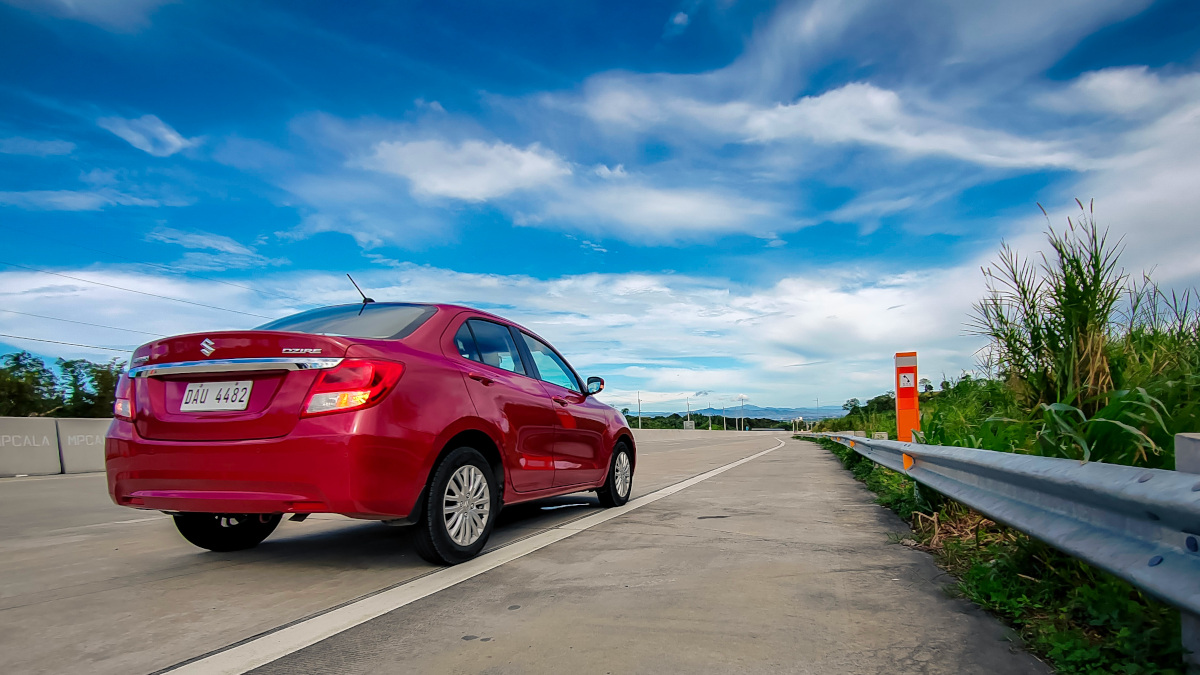 ADVERTISEMENT - CONTINUE READING BELOW ↓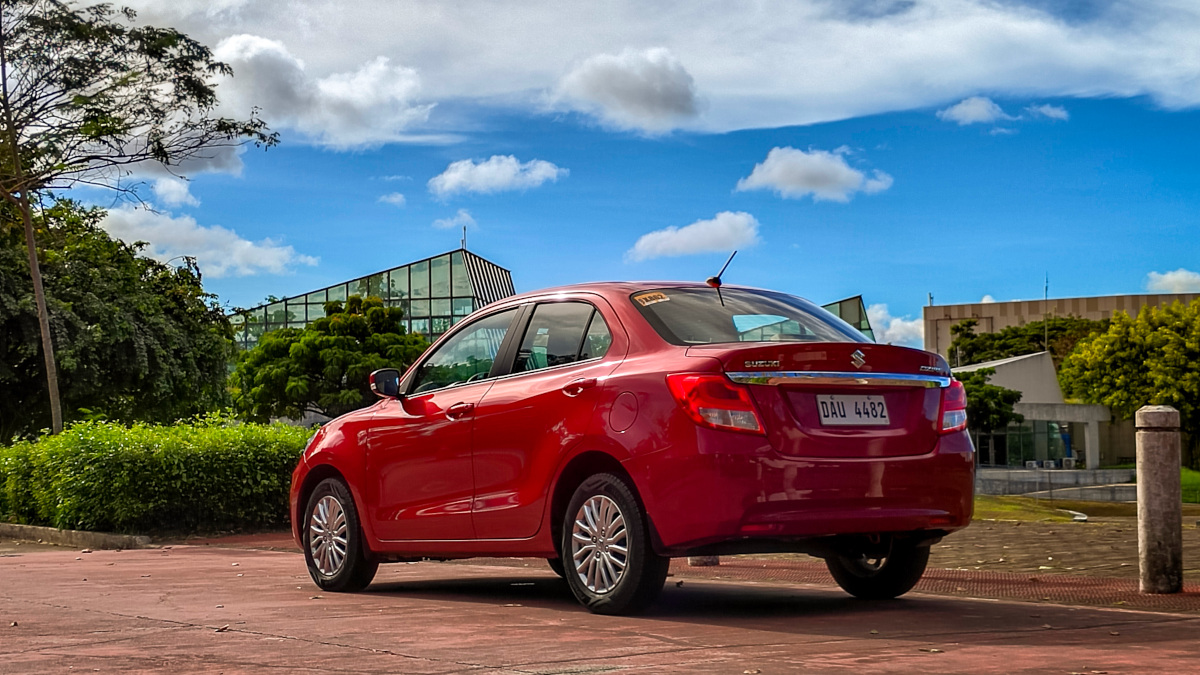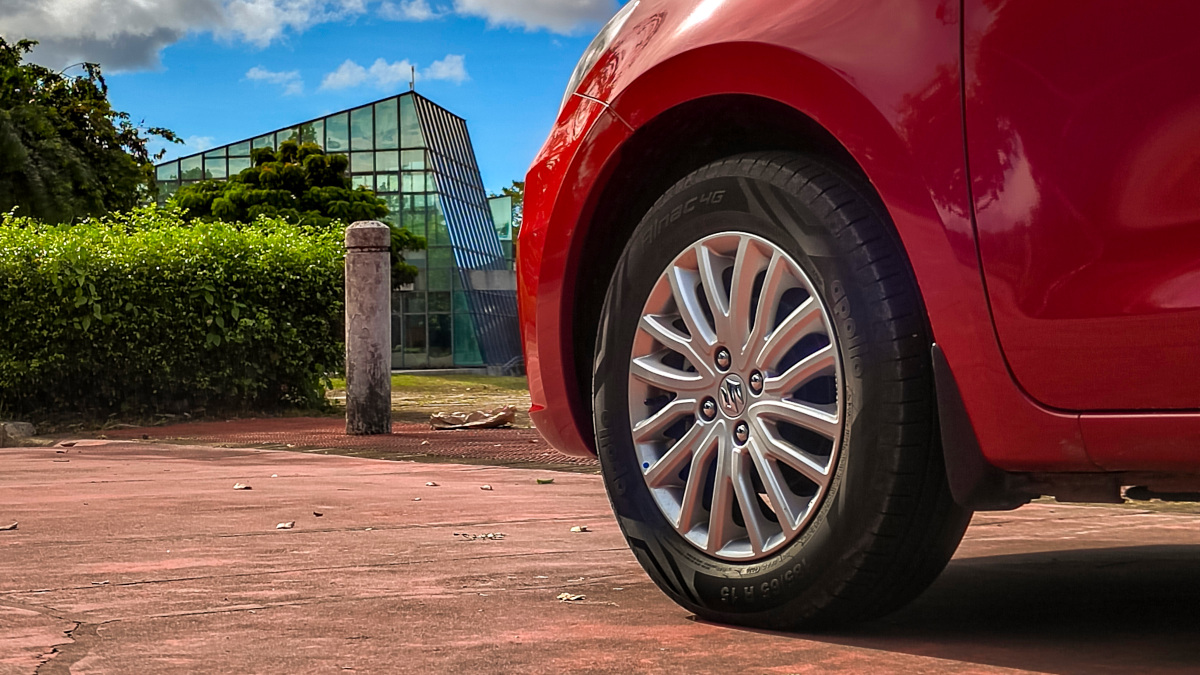 ADVERTISEMENT - CONTINUE READING BELOW ↓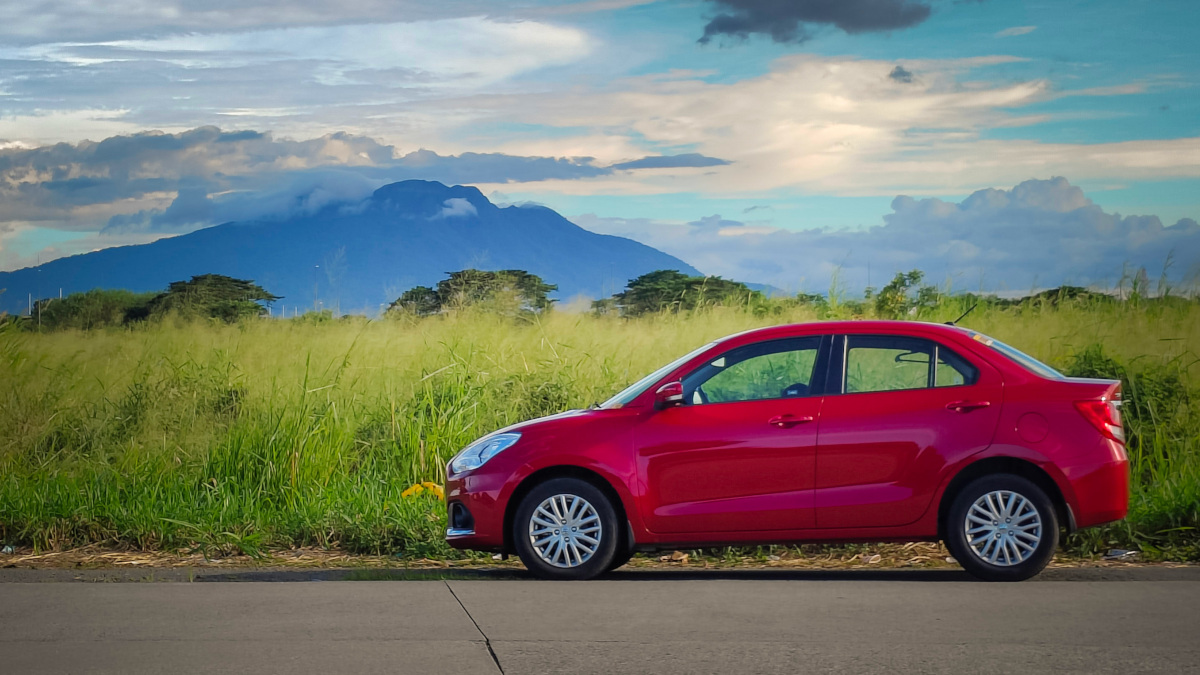 ADVERTISEMENT - CONTINUE READING BELOW ↓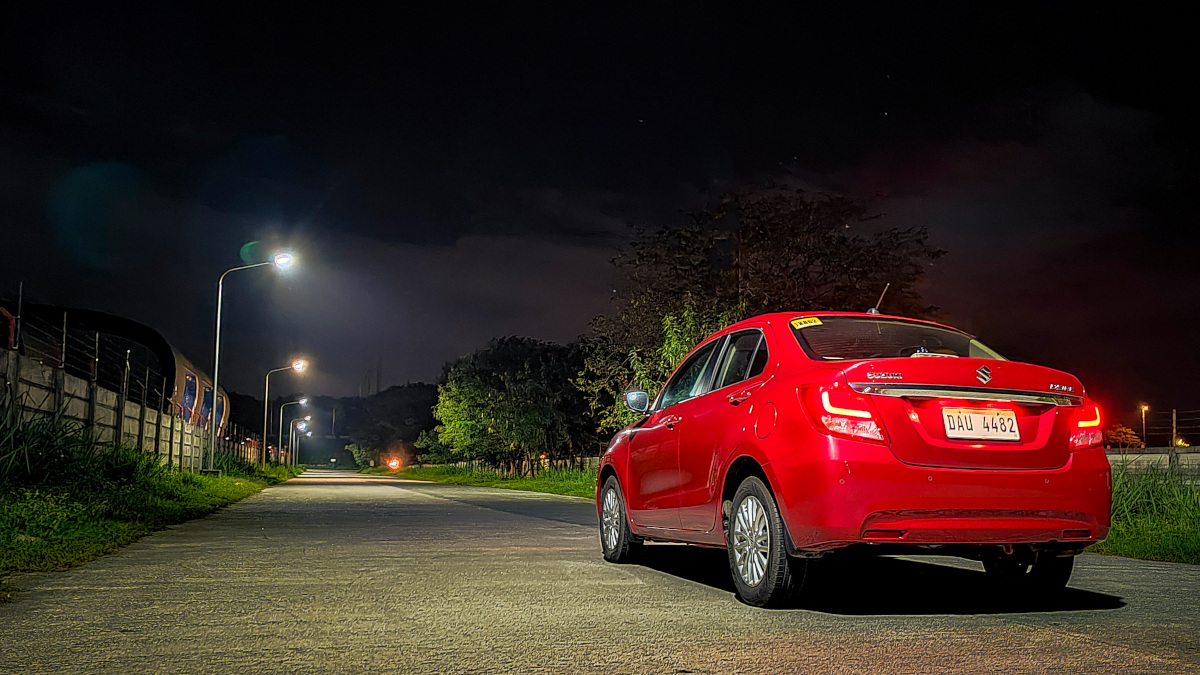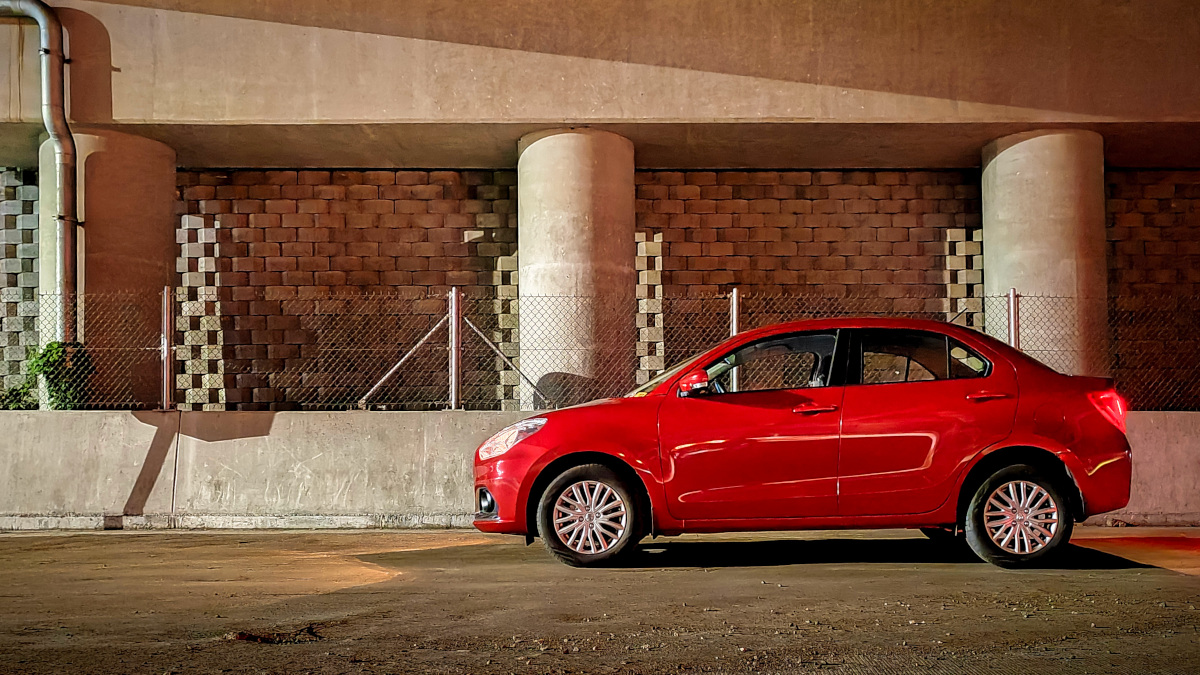 ADVERTISEMENT - CONTINUE READING BELOW ↓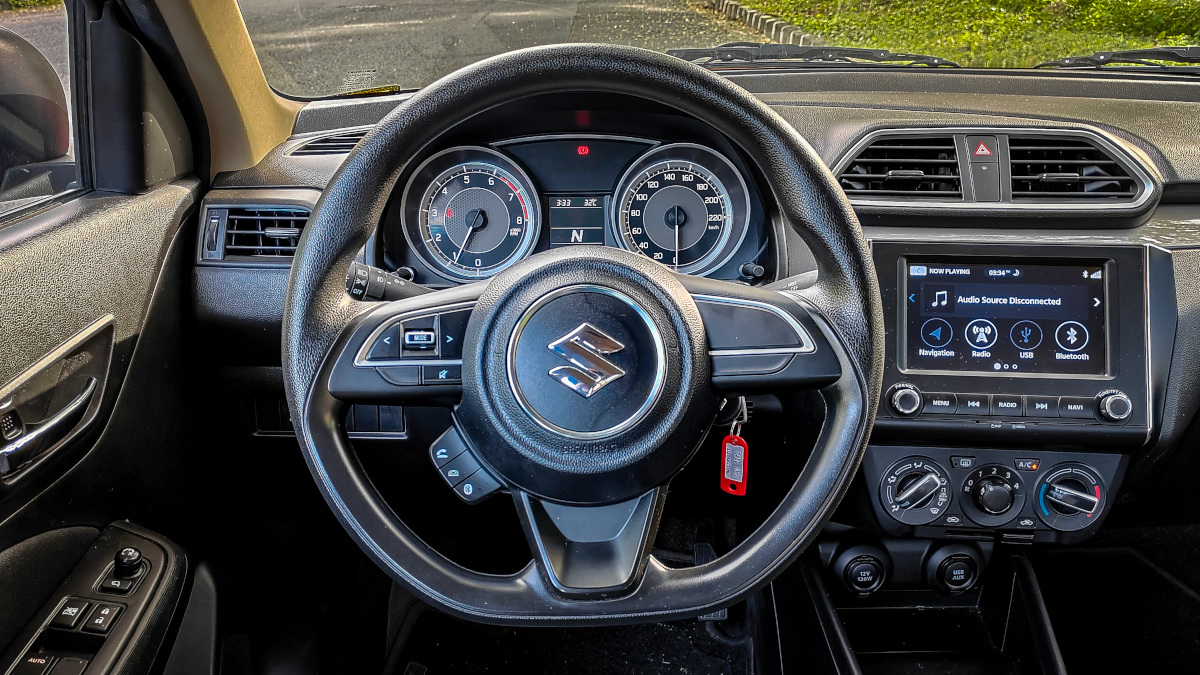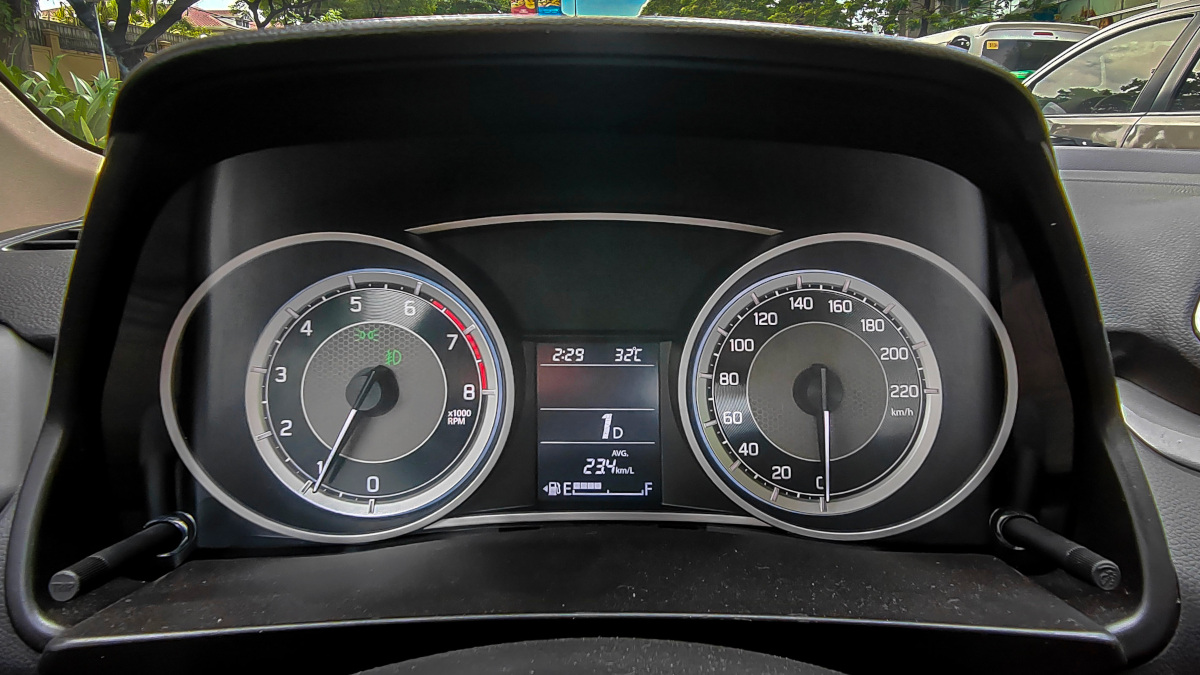 ADVERTISEMENT - CONTINUE READING BELOW ↓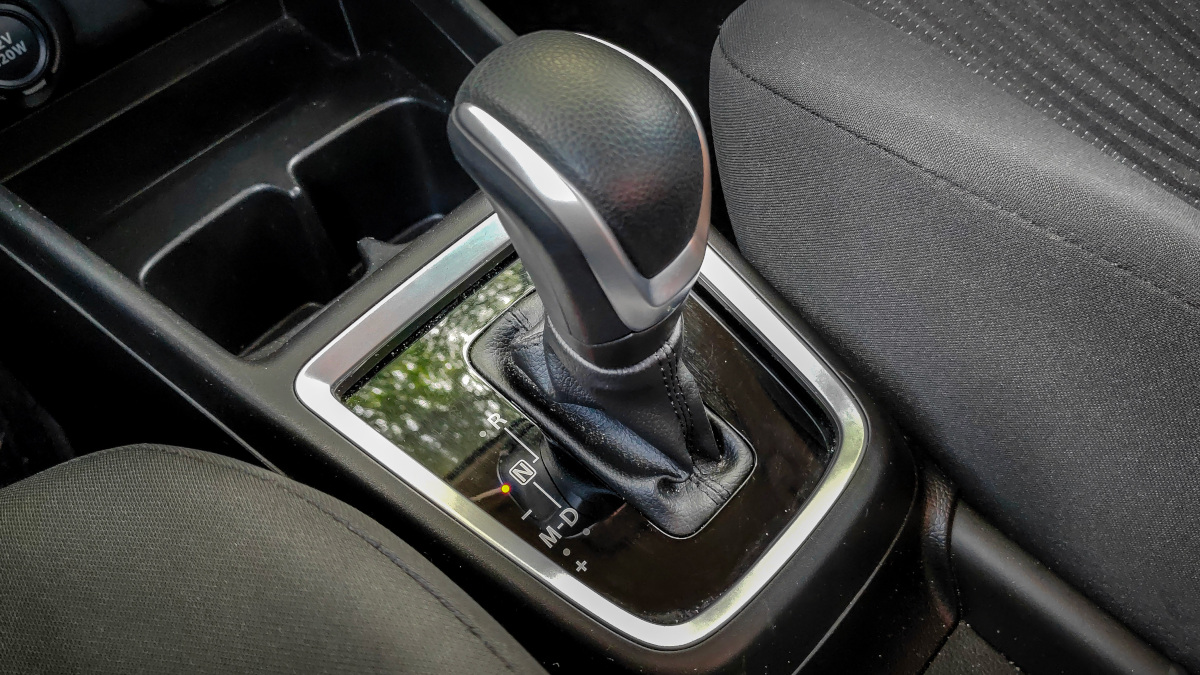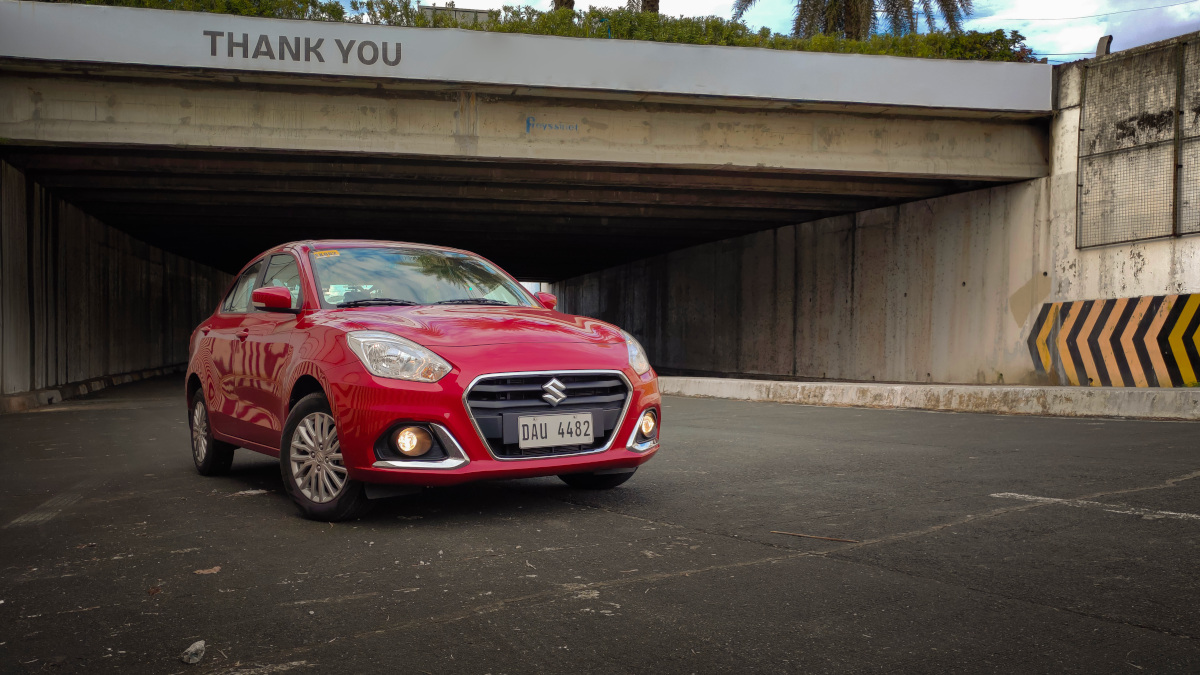 ADVERTISEMENT - CONTINUE READING BELOW ↓