In 2017, Volkswagen Philippines brought in the Golf GTS—a wagon, and a thing to behold. Most important, it was a wagon.
We really like wagons. Did we get that across?
Anyway, the Golf GTS is long gone now, sadly—one of the victims of its distributor's decision to shift focus toward mass-market viability. But fret not, because the German manufacturer's new lineup features a wagon, too, and a more affordable one at that.
Say hello to the Volkswagen Santana GTS.
Styling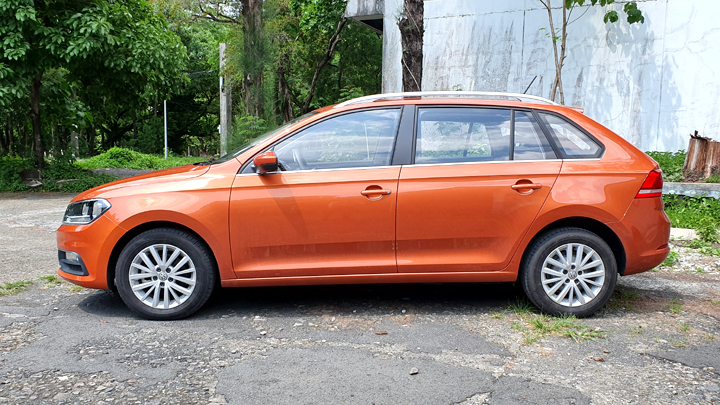 I lay my eyes on the Santana GTS and ask myself: "Is this a wagon, or a wagon-shaped hatch?"
Continue reading below ↓
Recommended Videos
Google defines a wagon as "a car with a longer body than usual, incorporating a large carrying area behind the seats and having an extra door at the rear for easy loading." Thing is, this vehicle is actually significantly shorter than the sedan it's based upon, the Santana—a car that also happens to have more room in its trunk.
But this definitely looks like a wagon, and we'll take it. In fact, we adore its design: clean, Teutonic, and relatively imposing at the same time thanks to its large grille and headlights as well as its bold character lines. It's quite similar to the Santana sedan, but I'm of the mindset that a hatch out back makes a world of difference aesthetically.
The roof rails are a nice touch, as is the subtle spoiler in the rear. And in 'Red Rock Metallic,' a somewhat subtle and attractive orange hue, the car simply stands out.
Interior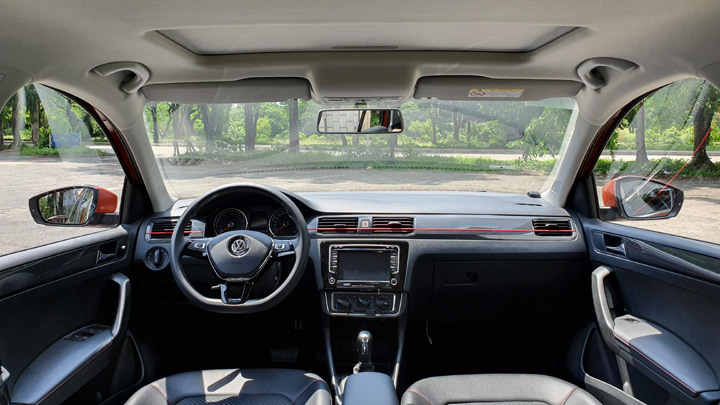 The Santana GTS cabin is identical to that of the sedan, albeit with a slightly sportier vibe thanks to some faux carbon-fiber trim and red accents on the dashboard. Personally, I dig the look, though it's easy to see how some might find the latter component on the tacky side.
The seats, upholstered in both leather and fabric, also feature contrast red stitching to match. And while there's a ton of hard plastic inside, nothing feels alarmingly budget. Legroom is also impressive in the second row. I only really have one complaint, and it's the same one I had with the sedan: The armrest just feels out of place.
While cargo space might not be that of a wagon's, you can fold the rear passenger seats down for some extra cargo room. Sadly, these do not fold down flat.
Engine performance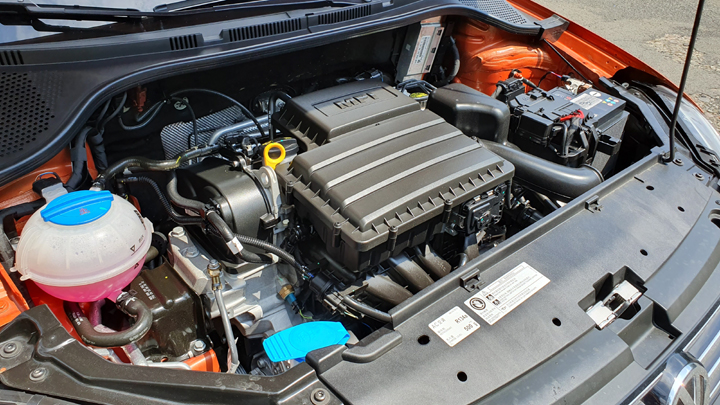 Powering this wagon is a 1.5-liter four-cylinder gasoline engine capable of 108hp at 6,000rpm and 150Nm of torque at 4,000rpm. This comes mated to a six-speed automatic transmission. The setup is sufficient for inclines and capable of getting up to speed, and during a drive along NLEX, it actually propelled the vehicle in a sprightly manner.
Shifting was smooth for the most part, aside from a few instances of lag in stop-and-go traffic. Don't worry, though, as these moments were relatively few and far between. The Santana GTS averaged an impressive 18.3km/L on the expressway and 7km/L in Metro Manila driving. The fuel tank is also five liters larger than the sedan's.
Ride and handling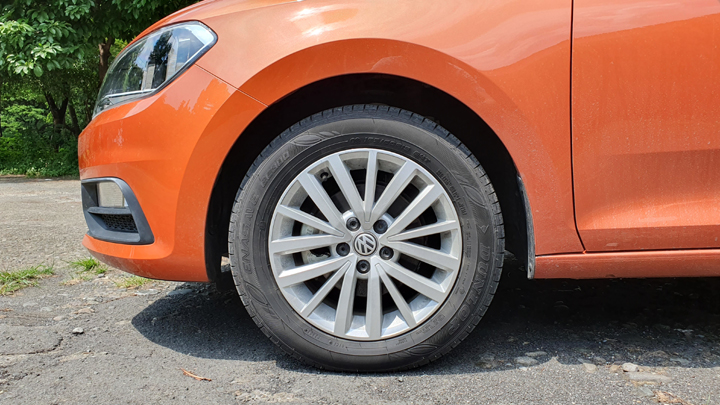 The Santana GTS, thanks to its compact size, is very easy to maneuver around city streets. Steering is nicely weighted and the wagon proves itself to be nimble enough out on the highway, too. The ride remains composed over typical road imperfections (but more substantial ones along EDSA can definitely be felt), and we're a fan of how quiet the interior is.
Extra features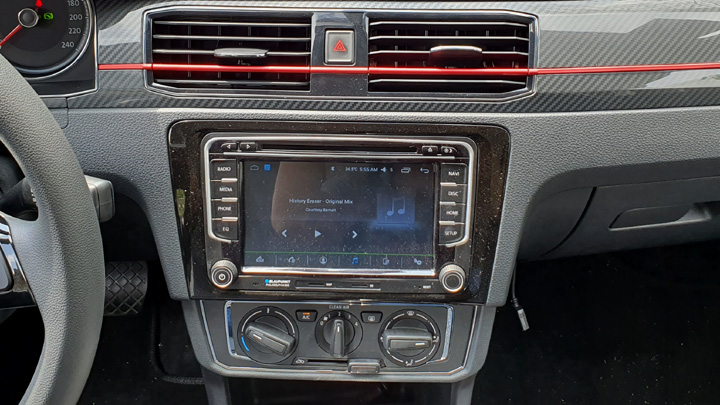 There's a Blaupunkt seven-inch infotainment touchscreen that pairs with smartphones via Bluetooth easily enough, but it doesn't feature Android Auto or Apple CarPlay. Sound is coursed through a decent six-speaker setup, and the three-spoke steering wheel also boasts auxiliary controls.
Other features include cruise control, power windows, automatic start/stop, and side airbags to go along with those for both front passengers. Some other cars in this price range might have automated headlights and other features, but the Santana GTS packs enough to get by.
I must bring up an odd instance I experienced with the automatic start/stop system. I came to a stop and shifted to Park with the feature on (to step out and open my garage gate), and the car refused to start on its own again once I hopped back in and shifted back to Drive. I had to shut off and restart the engine to get going once more. This might be a safety mechanism of some sort related to the feature, or a simple fluke.
Verdict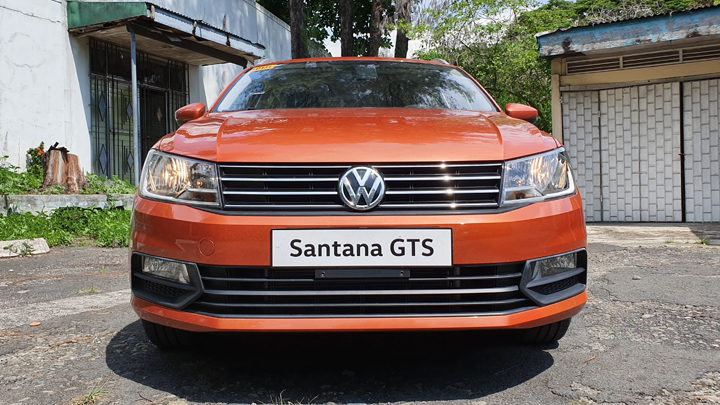 If you're looking to stand out, the Santana GTS is a very worthwhile option in the subcompact segment—whether as a hatch or a wagon is entirely up to you. It's definitely a looker, and it's the closest thing you will get to an actual wagon without ponying up for the likes of a Subaru Levorg.
Most important, it's a wagon. We really like wagons.
SPECS: Volkswagen Santana GTS 1.5 180 MPI AT SE Blaupunkt
Price: P1,029,000
Engine: 1.5-liter gasoline I4
Power: 108hp @ 6,000rpm
Torque: 150Nm @ 4,000rpm
Transmission: 6-speed automatic
Drive layout: FWD
Seating: 5
Score: 17/20
Volkswagen Santana GTS 1.5 180 MPI AT SE Blaupunkt