What is it?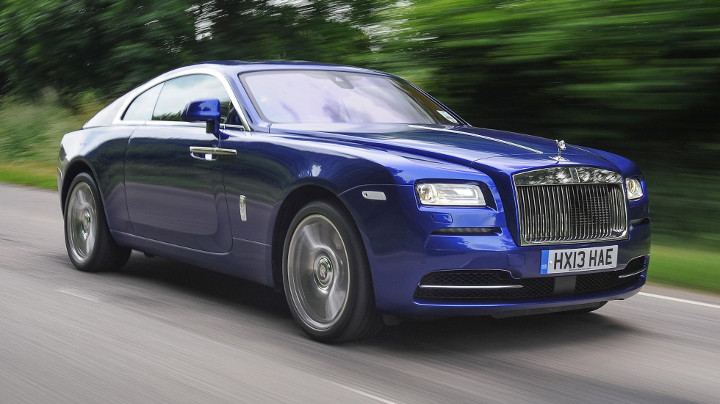 The Wraith is billed as "the most powerful and dynamic Rolls-Royce in history". The first bit is easily dealt with: a turbocharged 6.6-liter V12 sends 624hp to the rear wheels, 10% more power than you'll find even in the new Phantom and Cullinan.
As for the most dynamic? Well, you'd argue that's not difficult, given Rolls has long mastered the art of hefty, comfy cars that are designed to soothe not scintillate. But the Wraith is based upon the Ghost limo, so it's hardly got a sporting chassis at its core, though its rear axle has been widened and its wheelbase shortened.
"The car's suspension has also been tuned to minimize body roll and discreetly amplify feedback when cornering," says Rolls, "while steering weight is heavier at high speeds and lighter at low speeds adding to the spirited drive."
Achieving those high speeds ought to be a cinch; with two turbos, the Wraith has a ginormous 800Nm available from 1,500rpm, enough to shift its 2.4 tons to 60mph (97kph) in 4.4secs. Quicker than hot hatches with not dissimilar power-to-weight ratios, and quite startling to experience in something with lambs' wool floor mats.
Indeed, it may be the most sporting Rolls ever, but it's still dripping in luxury. There are four finely proportioned seats, sumptuous materials across most surfaces and head- and leg-room aplenty, even in the rear. Don't worry, the front seats electrically whirr forward to allow anyone climbing into the back some extra grace.
Its £250,000 (P16.8 million) starting price really is just the start, too. Few Rolls-Royces leave the Goodwood factory without first having been made fully bespoke to their buyer's needs; color-matched inside and out, fiber-optic star headlining fitted, the full works. Half the fun of having a Rolls-Royce isn't driving it (or being driven in it), but the buying process itself.
The Wraith is now one of the oldest Rolls-Royces on sale, having arrived in 2013. The Ghost it's spun from landed in 2010, and its drop-top sibling—the Dawn—started production in 2015. While the new-generation Phantom is sold only as a sedan, the Wraith is the car of choice if you want your Rolls-Royce to take the form of a two-door coupe.
What is it like on the road?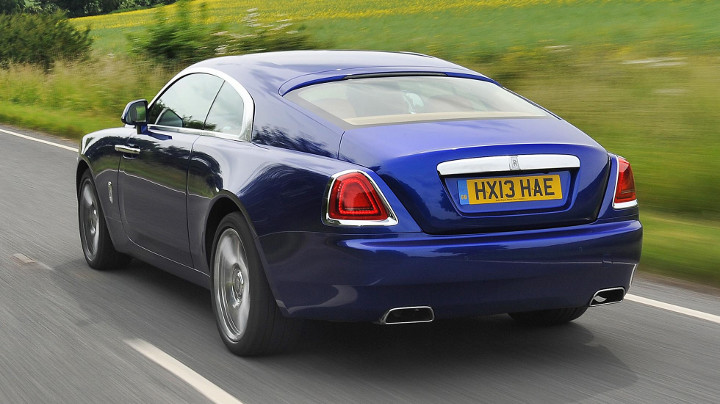 For all its talk of dynamism, the Wraith seems absurdly quiet and unruffled when you first set off in it. This is sportiness on Rolls-Royce's terms, and the car's not given up an ounce of the luxury Rolls is known for in its pursuit of speed.
So in town and on expressways, it's borderline silent, while its suspension soaks everything up with zero fuss. The huge steering wheel is light on weight and feel, the focus seemingly on making the Wraith effortless to move around. Target achieved, save for its size, which on first acquaintance seems unfathomably ginormous. You'll be whirring the side mirrors down for a little bit of help in keeping it between the white lines during the first hour or so.
Its power is more than capable of disturbing the peace a little, mind. There's an inch or so of throttle travel where not much happens—the Wraith perhaps protesting "do you really want to do this?"—but push your foot a smidge further and the rear hunkers down and it just projects forwards, the engine lightly growling away as you slingshot up the road rather dramatically.
On a damp road there's enough power to loosen the rear tires' grip, with a bit of squirm before the traction control reins everything back in. Given there's supercar levels of power sent through just two wheels, you could doubtless do very silly things with the requisite space available. But drifting a Rolls-Royce is probably tantamount to treason, so the electronics are surely best left on.
For all its effortlessness in a straight line, it's unequivocally involving if you want to make it go moderately quickly around a corner. Unlike some big GT cars, it simply never shrinks around you, and you'll know precisely how much it weighs every time you use the brake pedal. Far better to simmer down a bit, relax into the seat and drive with the Power Reserve meter (in lieu of a rev counter) close to 100%. It may be the most dynamic Rolls, but it really is a Rolls above anything else.
On the inside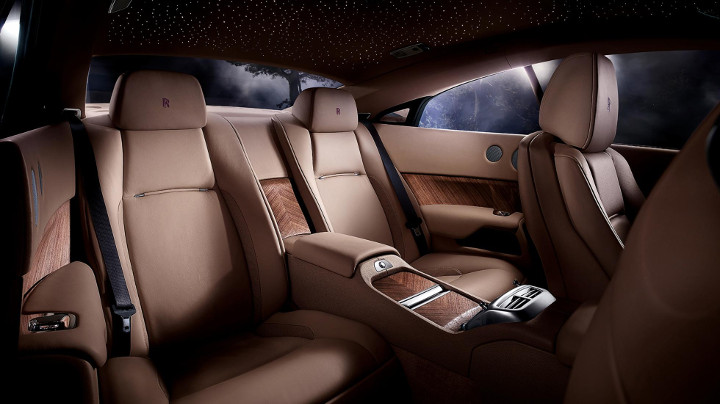 Many buy a Rolls to be driven in, not drive, so this area's arguably more key than any of that driving-it-on-the-door-handles nonsense. And predictably enough, it's beautiful in here. Fine woods, leathers and metals cover just about every surface, and the BMW tech beneath it all—the Wraith is based upon the Ghost, which itself is based upon the last-generation 7-Series—is largely well hidden.
Largely. Open up the central cubbyhole and you'll find a plasticky phone connector that betrays more mass-production roots. And while six years might not seem like a long time, it's eons in the tech world, the Wraith exhibiting a shortage of USB ports while connecting your phone isn't the CarPlay-aided breeze you get in even the cheapest hatchbacks nowadays.
First world problems of the highest order, of course, and perhaps the near-silence inside the Wraith is the perfect excuse to shorten your screen time and relax in a cocoon far, far removed from stresses of the Internet. The Wraith's long-snouted proportions and two-tone color schemes come from a bygone era, so why not fully revel in it by eschewing the modern world as you travel within, eyes gazing at the mock starry sky and feet nestled into the wool carpet?
Owning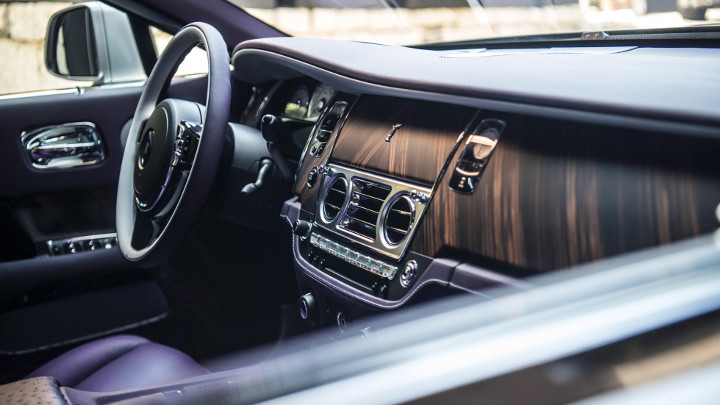 With a claimed 8.4km/L—not to mention its £250,000 entry point, minimum—this is not a car that's bought with sense or frugality in mind. But Rolls has been kind enough to provide realistic fuel economy claims, so you'll actually top 8.5km/L with ease. There's room for adults in the back and a trunk that'll swallow everything short of white goods, but Wraith buyers are hardly purchasing those themselves.
For all its rarity, though, this isn't a jewel of a car with solid residual values. In three year's time your Wraith will have halved in price – at least – with even relatively recent examples now below £150,000 (P10 million). The more bespoke you make it, the harder it'll likely to be to sell further down the line, too.
The Wraith is a truly special thing to be in and around, so treat it as such; buy one to keep and enjoy, not shift on as soon as something a bit fancier turns up.
Verdict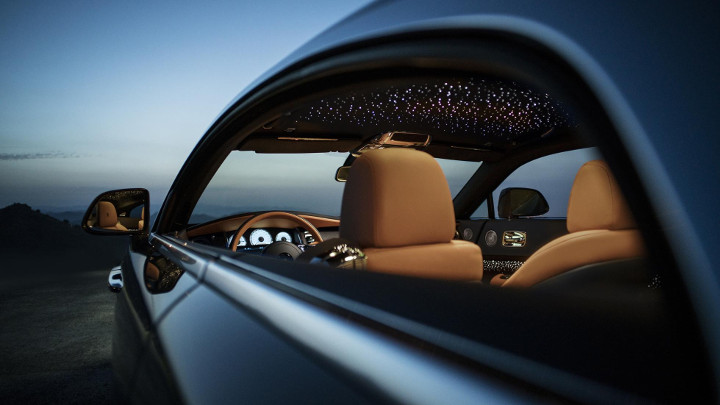 Take Rolls-Royce's billing too close to face value—by approaching the Wraith expecting a sports car—and you'll be disappointed. Expect an ever so slightly sharpened Rolls, though, and you'll discover a beguiling car that never fails to feel special. Unless you go looking too hard for BMW bits.
In objective terms, the Wraith has fallen a bit behind on tech and is tangibly a generation behind the new Phantom and Cullinan, not to mention other luxury car rivals. It's also far too big and heavy to feel anything like approaching a driver's car, something that must be commented upon given Rolls has pointed out that's (kinda) what it's meant to be.
But it's a Rolls-Royce. Objectivity is rendered pointless by quarter-million-pound price tags, and as an automotive experience, the Wraith is matched only by other Rolls-Royces. It's an experience all car enthusiasts should try and get a taste of at least once, and if you're lucky enough to have the money and space to add a Rolls to your collection, there's a considerable amount to recommend choosing the one that looks and feels most sporting.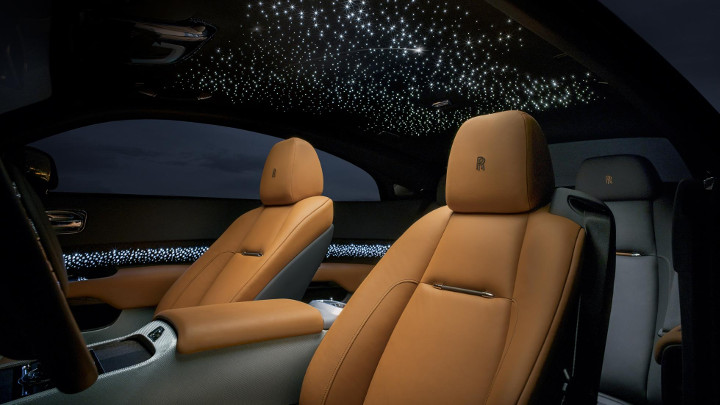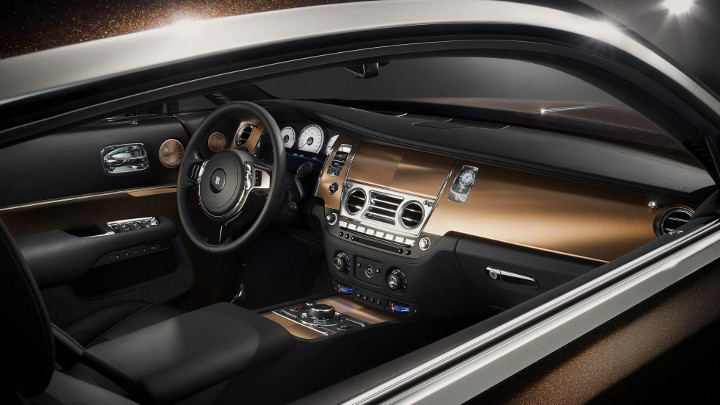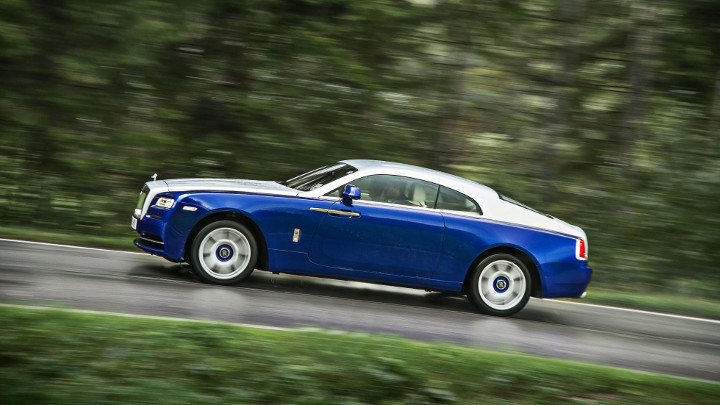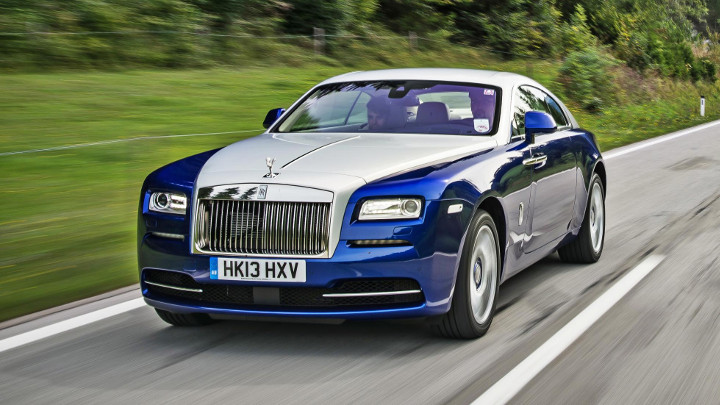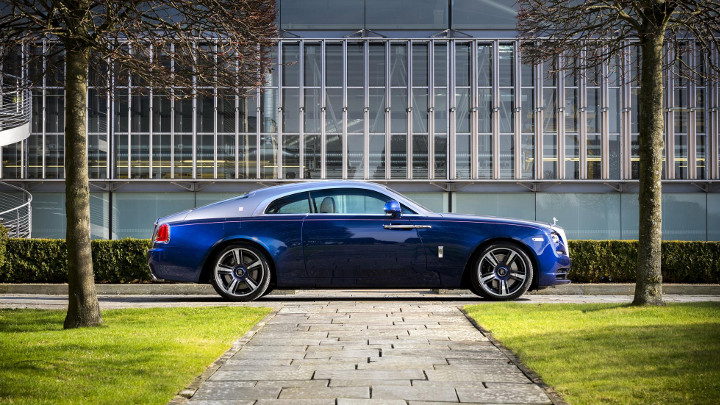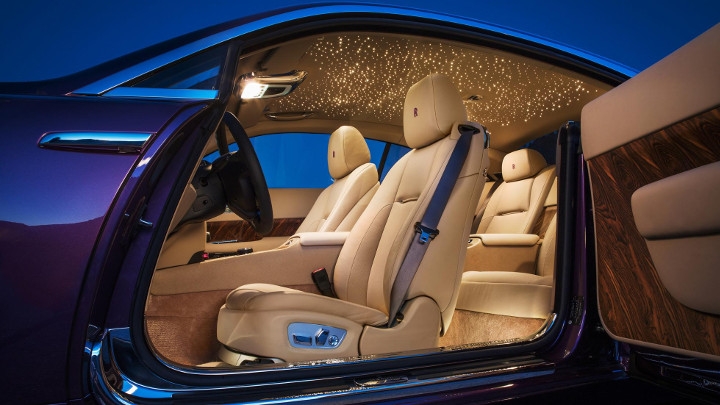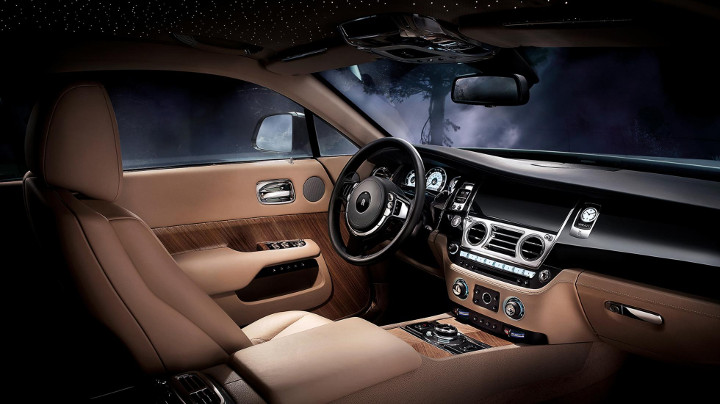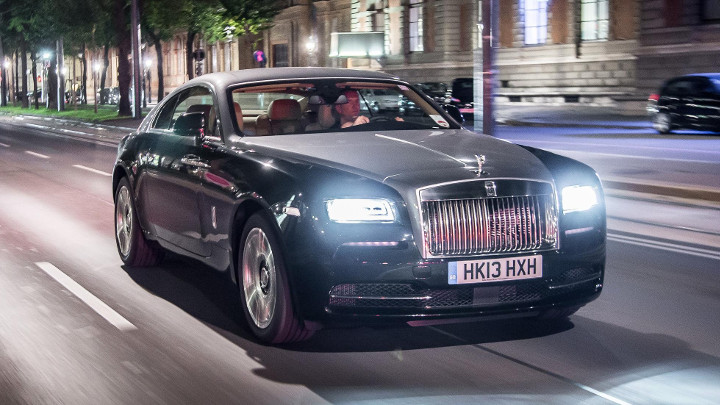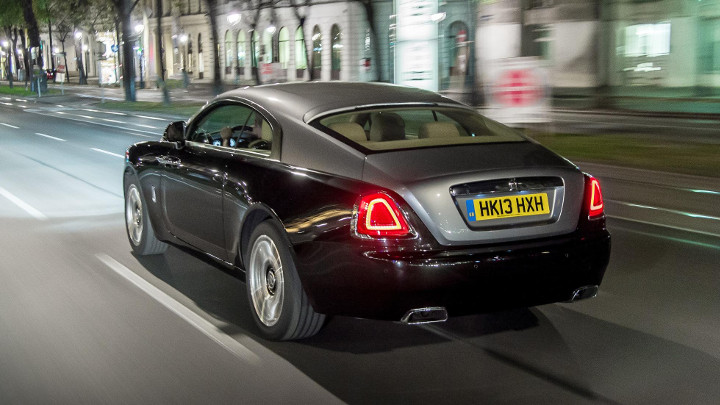 NOTE: This article first appeared on TopGear.com. Minor edits have been made.