Petrol-powered-sports-car-wise, this is possibly the last dance. Meet the follow-up to the GT86, now with knowhow from Toyota's motorsport-conquering Gazoo Racing division—hence the name tweak. The GR86 is still a front-engined, 2+2-seater coupe with a Subaru-derived flat-four boxer engine driving the rear wheels, designed to tempt younger buyers (and the young at heart) away from lobbing money on a hot hatchback or a lifestyle crossover and instead put their faith back in an entry-level sports car.
So what's going to tempt me?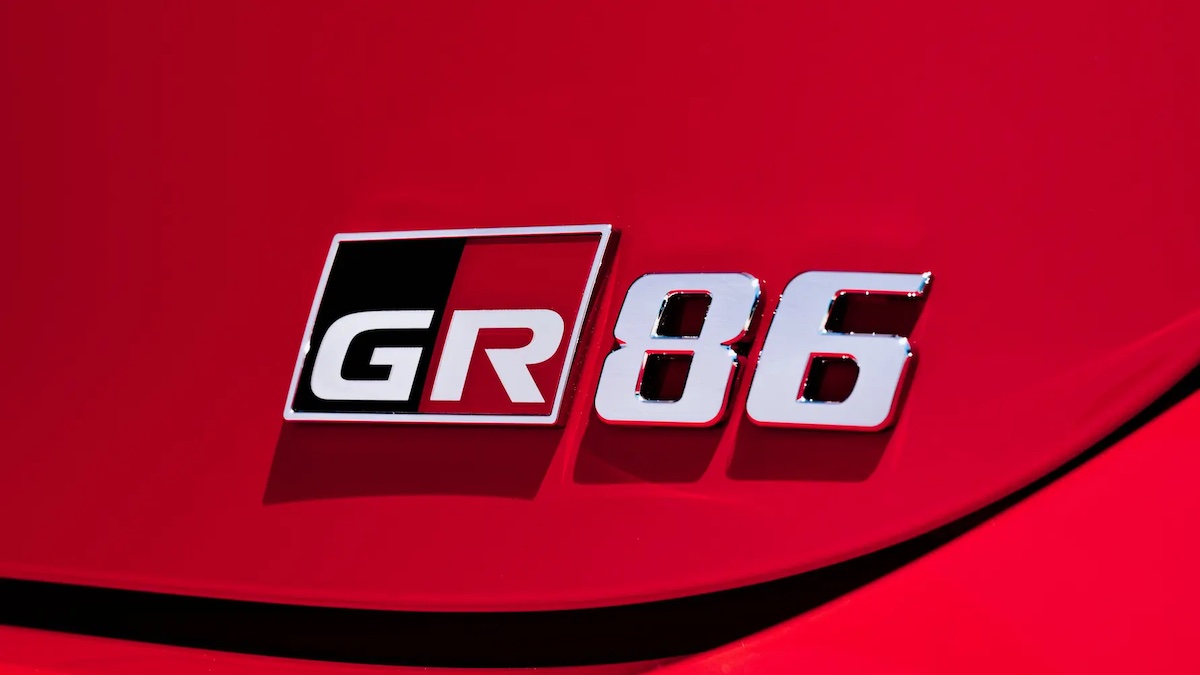 ADVERTISEMENT - CONTINUE READING BELOW ↓
The GR86 takes the GT86's philosophy and basically makes each and every component a little bit better. The engine swells from 2.0 to 2.4 liters thanks to rebored cylinders, in an effort to fill the deep torque canyon that GT86 drivers fall headfirst into as they climb through the industrious engine's mid-range. Toyota's worked to make the gearshift slicker (a six-speed automatic is an option, but if you're medically able to drive a manual, the argument over which transmission to opt for pretty much ends there).
What else has been tweaked?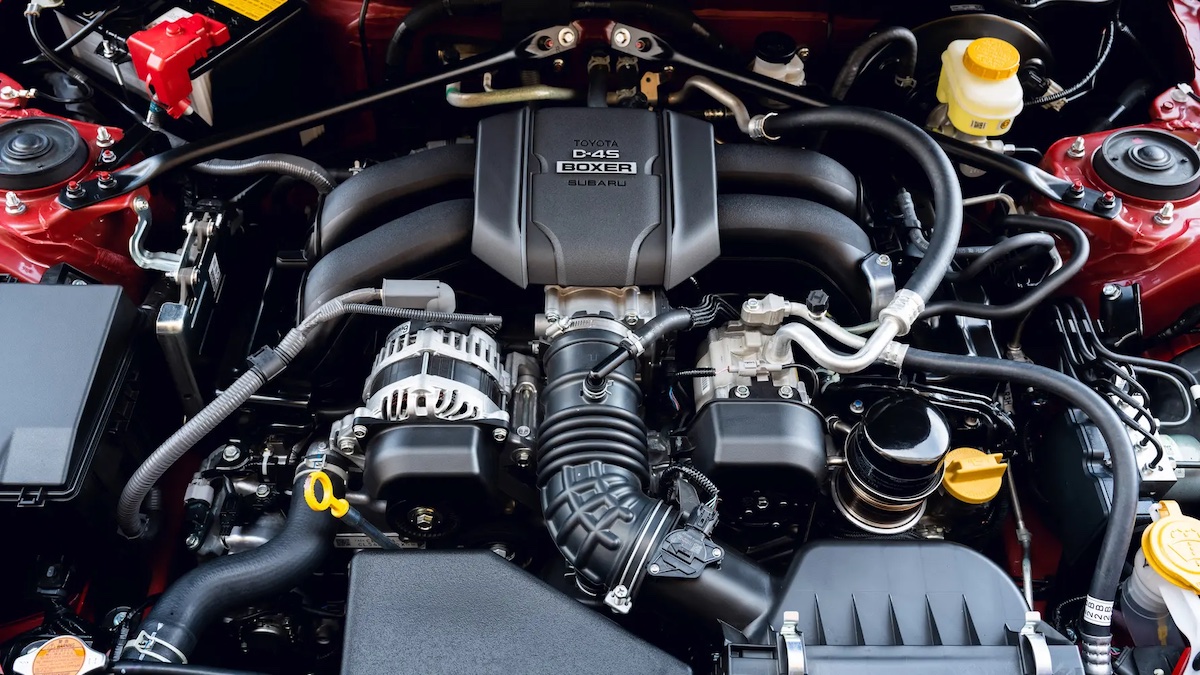 ADVERTISEMENT - CONTINUE READING BELOW ↓
Recommended Videos
Mounts for the steering system are beefier. In fact, the entire chassis has been subject to a reinforcement programme that ups overall rigidity by a hefty 60%—though the engineers have also slaved to ensure weight is saved elsewhere so the GR86 avoids piling on the flab that'd offset its modest 231hp and 249Nm.
NEWS YOU MIGHT HAVE MISSED:
Prices of pickups, motorcycles, MVUC poised to increase under proposed DOF tax reforms
DOF proposal includes P1 hike for petroleum excise tax, imposition of carbon tax
That's up from 197hp and 209Nm in the GT86, giving the new GR vital stats like 0-100kph in 6.3 seconds and a 233kph top speed. Empathically not a car about raw pace, this. The GR Yaris would absolutely whup it if you timed both down a straight, or a whole racetrack. Toyota's not been dissuaded from its crusade to build a car that puts 'woah that's fun' cornering above 'wow that's fast' acceleration. And you'll have to work hard for your speed: rev the motor, row the gearbox, and hold onto your hard-won momentum through bends. Sound like your kind of entertainment? You'll like this car very much indeed.
ADVERTISEMENT - CONTINUE READING BELOW ↓
On the road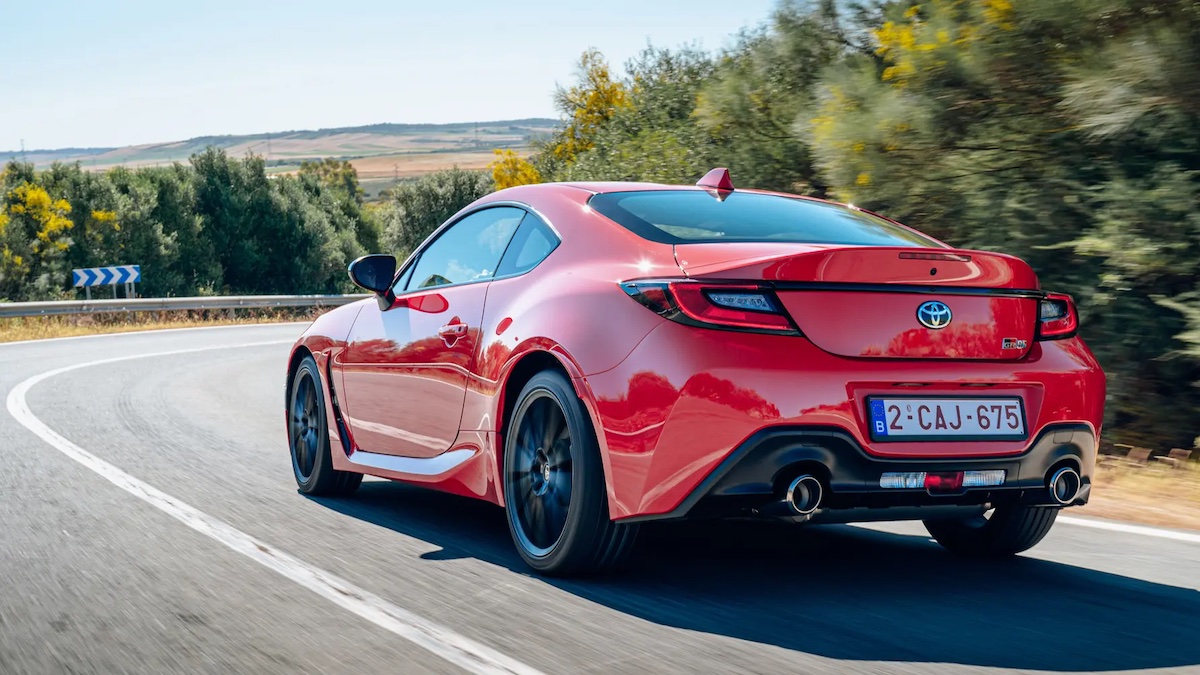 Tires. Normally we wouldn't start here, but there's an interesting nugget to ponder. With the old GT86, Toyota made a big hoo-hah about its decision to fit the same sort of Michelin Primacy rubber you get on a Prius hybrid—in an effort to reduce overall grip and keep this skinny-tired 200hp coupe playful. Sure enough, the car would slide under power, but the flaw in this plot was the eco-tires made heavy braking a bit sketchy and didn't do the turn-in any favors, particularly in the wet. Owners who modified their GT86s more often than not began by selecting a grippier sort of 18-inch tire.
ADVERTISEMENT - CONTINUE READING BELOW ↓
For the GR86, Toyota's followed suit straight from the factory. In some countries, you can have a 17-inch rim coated in a lo-friction tire. Immediately ,the GR86 has a less gawky stance than its predecessor, but we worried it might also have too much grip to unstick.
Needn't have worried. The balance is spot on. You still get those momentary hip-wiggles on the road that inform you the chassis is approaching its limits, and if you can find a track that'll allow some immaturity, this is one of the most idiot-proof drift cars ever conceived. The Track setting allows a huge safety net of sliding before your guardian angel helps gather up the flailing, and the progression from steady-state grip to kicking the back end out is gloriously benign. You can just tell the engineers have spent time and tires honing this (mis)behaviour. It's more playful than the old GT86 thanks to the power and torque hike, but no more po-faced. Job done.
ADVERTISEMENT - CONTINUE READING BELOW ↓
Just watch out for the cruise control stalk. The dated item hangs off the wheel in the 4 o'clock position, and if you let the steering wheel slip back through your hands mid-skid, it boshes your fingers. Ouch.
What if I'm paying for my own tires?
ADVERTISEMENT - CONTINUE READING BELOW ↓
Still plenty to enjoy. The control weights match up nicely (crucial in anything purporting to be a true drivers' car) and though the steering isn't alive with feel particularly at lower speeds and the gearshift isn't as mechanically crisp as a Honda Civic Type R's, it's less notchy than the 50,000 mile Porsche Cayman that'll also be tempting you at this sort of money.
Ultimately, the 2.4-liter flat-four engine isn't the most charismatic powerplant. At steady revs there's still something of the lawnmower about it, and you get none of the pop-bang-histrionics the hot hatch crowd will fire in your wake. But the extra torque makes highway overtakes in sixth a possibility instead of a fantasy, and Toyota's decision to pipe in some rorty sound via the speakers this time (instead of the symposer pipe the GT86 used authentically) won't offend your ears.
ADVERTISEMENT - CONTINUE READING BELOW ↓
What else is good?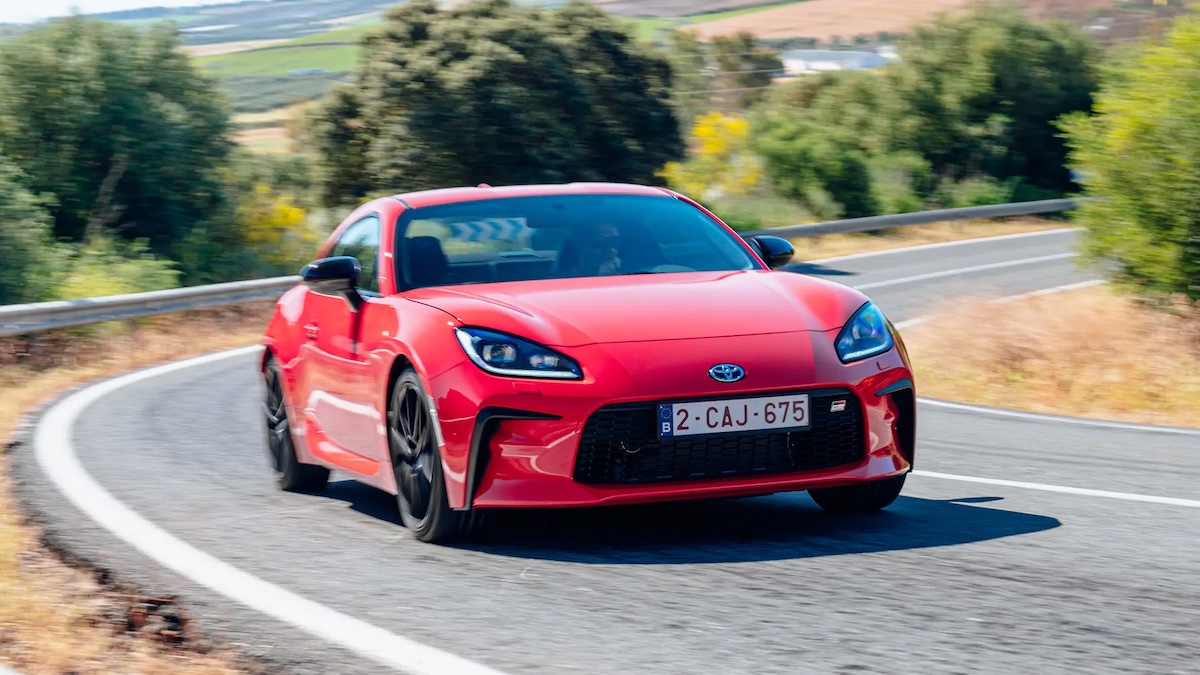 This is a refreshingly uncomplicated car. There's no Sport mode for throttle response or Individual setting to harness all your favorite parameters. You can't adjust the suspension for the commute or Copse corner. It's a one-setting passive damping set-up, and on first impression across some of Spain's more British-feeling back roads, it's a well-judged compromise. Very abrupt over speed bumps and level crossings, but tolerable everywhere else, and still with a degree of roll when you get cracking to help judge how much grip there's left underneath you.
ADVERTISEMENT - CONTINUE READING BELOW ↓
Overall, this is a car that lives to entertain. Will it wind you up? Well, you might like a tick more steering wheel reach adjustment, it's a bit of a boomy cruiser and fundamentally, it just isn't that fast.
Providing those aren't dealbreakers—and if you get what Toyota's up to with this car, they won't be—then you'll find the GR a less-is-more tonic.
If you're sold on GR86 life so far, then hold tight: this is the bit you have to put up with, the sacrifice you must make in order to get an anachronistically analog sports car onto your driveway in 2022. The interior is okay, but not the GR's strong suit.
On the inside
ADVERTISEMENT - CONTINUE READING BELOW ↓
Let's rattle through the good stuff. The seats are—like the GT86 chairs—supremely supportive around your shoulders and love handles, but long-distance comfy and heated as standard. We'd like to sit a smidge lower, but the same niggle never put us off this car's GR Yaris cousin. We're fans of the gimmick-free steering wheel: round, slender and entrusted with a sensible number of buttons.
But this is far from a welcoming cabin: dour in black and fashioned from several grades of hard plastic. Don't settle in hoping for fillets of aluminum brightwork or lashings of carbon fiber. In fairness to Toyota, well done for not trying to dupe us with nasty plasti-metal and faux weave. But the small panels of 'suede' do little to lift a cabin that's functional, ergonomically literate but never titillating. Think of it like a budget hotel room: it does the job, but isn't much to show off about.
ADVERTISEMENT - CONTINUE READING BELOW ↓
The fully digital instrument graphics are low-rent, but reasonably clear—it's worth scrolling past the temperature gauges, voltage meter and G-sensor to view the real-time power and torque graphs, if only to sample the moment where the GR86 doesn't appear to run out of puff halfway through its charge. Sorry, GT86 owners—that's a real win for the new GR.
Is it practical?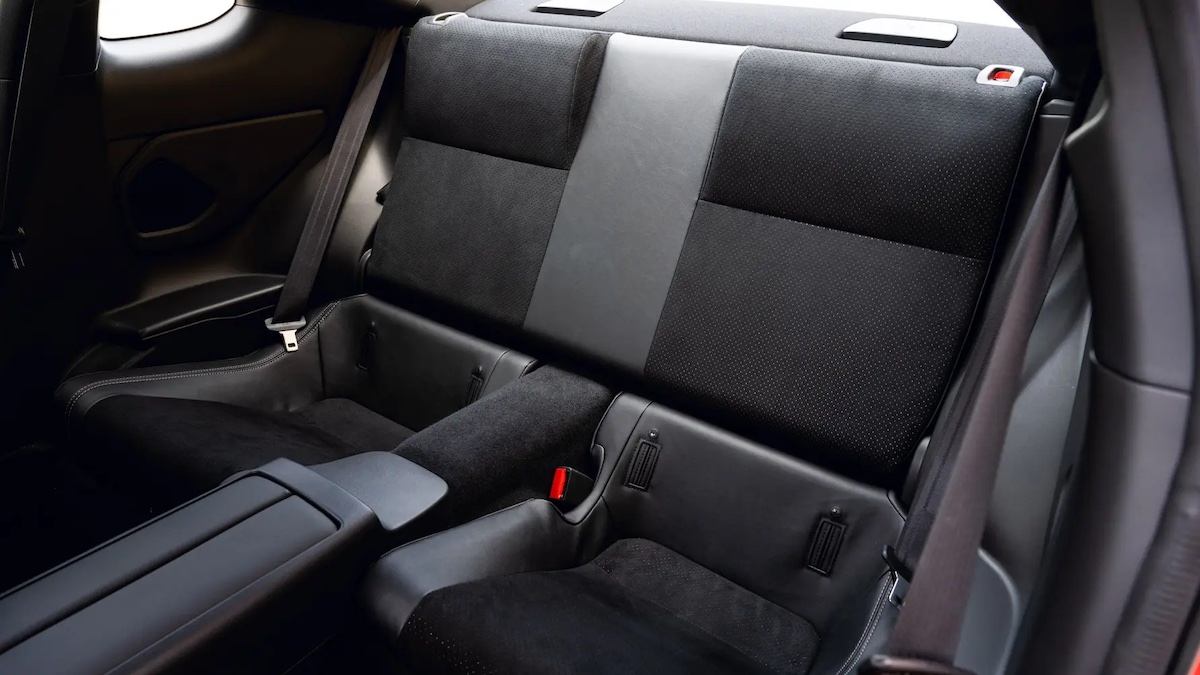 ADVERTISEMENT - CONTINUE READING BELOW ↓
All-round visibility is decent for a coupe, and there's a reversing camera to aid with oblique maneuvers. Stowage has been improved: the doors will now take a bottle, the glovebox has expanded, and you'll get a couple of smartphones in the center console, both suckling separate USB chargers.
Either can be mirrored via Android Auto or Apple Carplay in the eight-inch touchscreen, so you needn't bother much with Toyota's Fisher-Price interface. The connections are a heck of a lot more stable than any current VW Group system, though the phone reception doesn't appear to be great. Tell your caller you'll ring them back and enjoy the drive, eh?
The 226-liter boot will swallow a couple of suitcases, and Toyota's at pains to point out with the back seats folded you can carry a full set of spare tires in the load bay. Pop the backrests up and your offspring will be on the phone to the authorities complaining of cruel and unusual punishment—there's no legroom back there if the driver is approaching six feet tall. Still, it's a more commodious cabin than a Supra…
ADVERTISEMENT - CONTINUE READING BELOW ↓
Final thoughts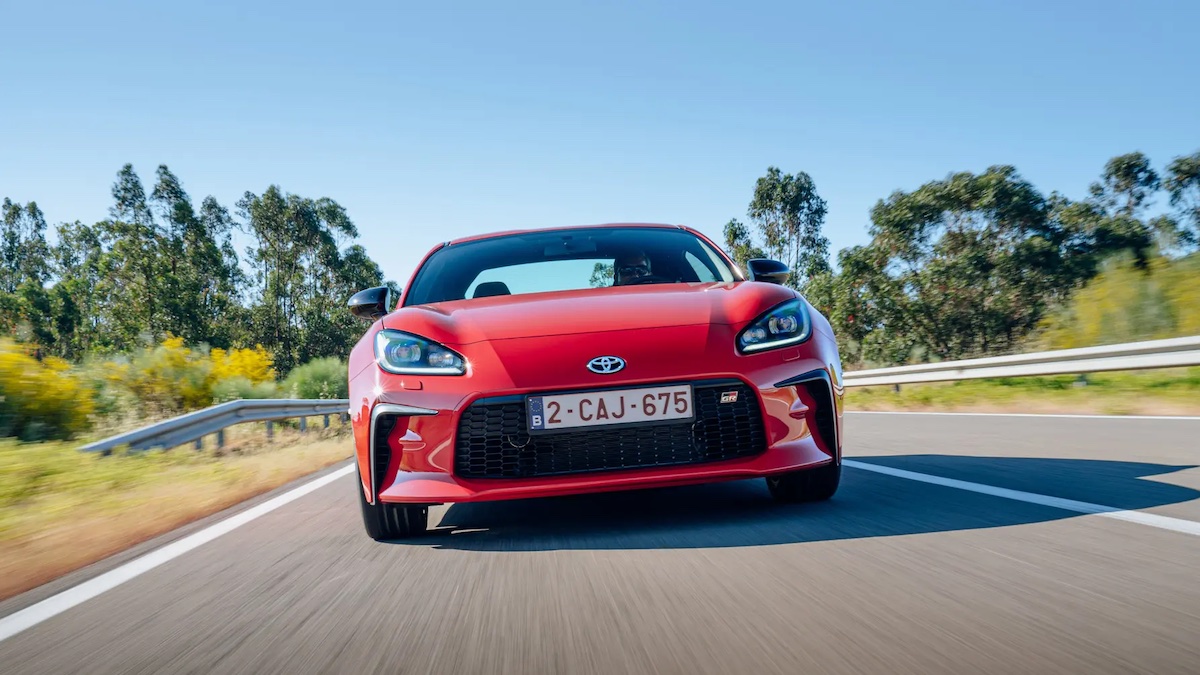 "The sequel to the GT86 has a bigger engine, more power and increased grip, but it's still a less-is-more hero, and a sports car bargain"

The GR86 is one of 2022's very best cars. The antidote to overpowered, overweight, overcomplicated so-called sports cars, it's like a sanitized, weatherproof Caterham. Able to deliver real-world giggles at an affordable price, but improved in key areas over the GT86—the torque, the looks, the on-the-limit handling.
ADVERTISEMENT - CONTINUE READING BELOW ↓
It's almost sadistic that such an attainable hero should only be allowed to live for a couple of short years in some markets, but if you're getting one—wherever you live—you're buying a car that'll become a classic in its own lifetime, and one of the very best machines Toyota has ever built.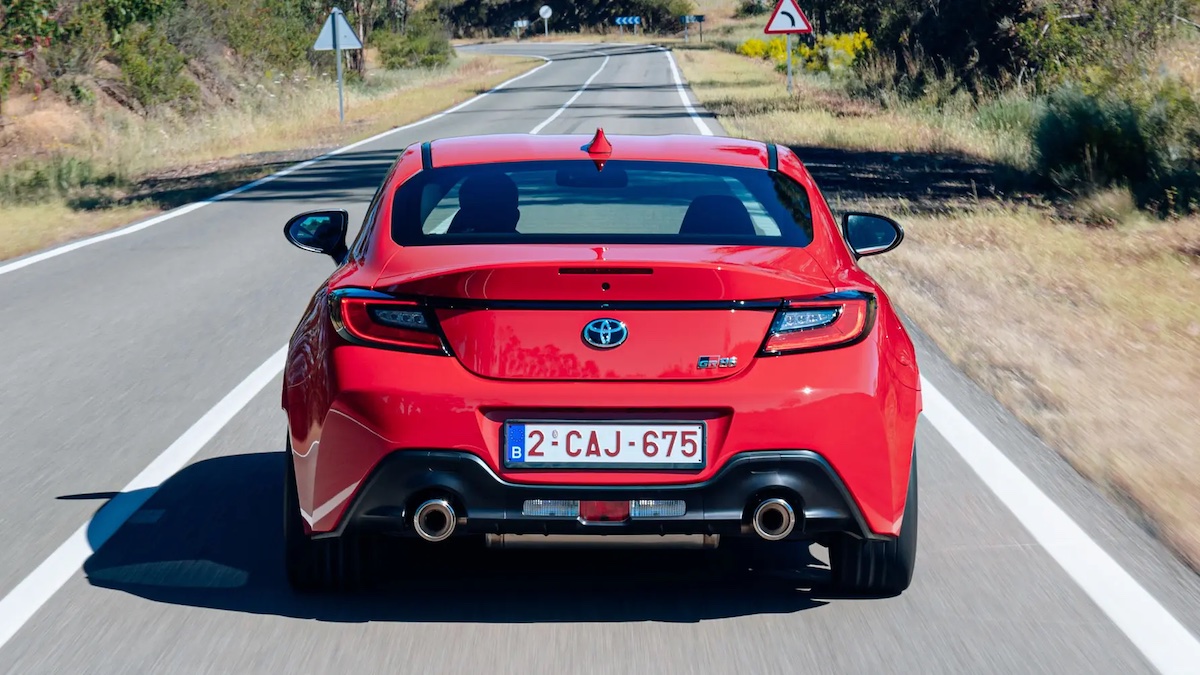 ADVERTISEMENT - CONTINUE READING BELOW ↓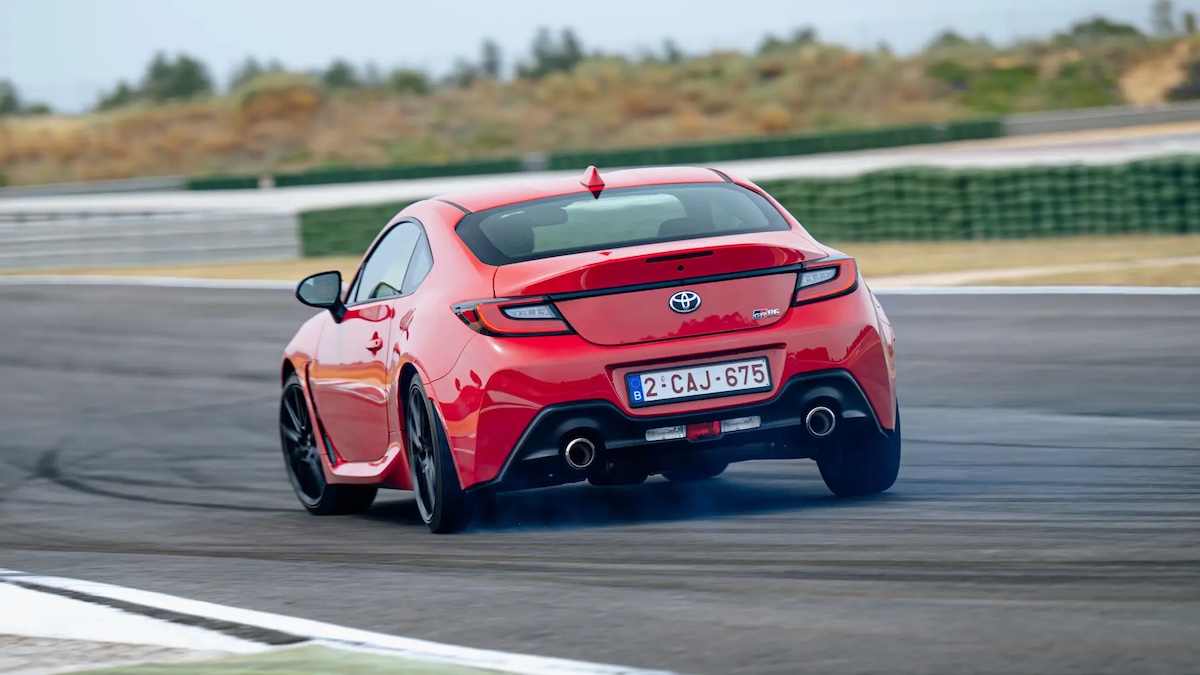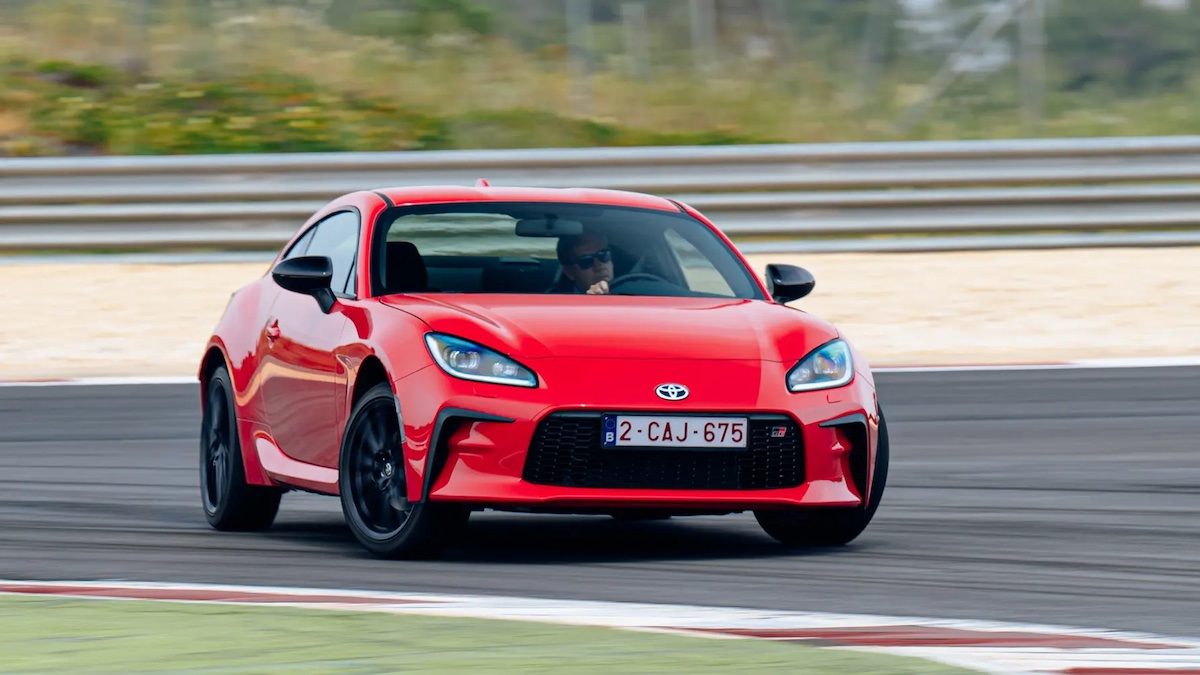 ADVERTISEMENT - CONTINUE READING BELOW ↓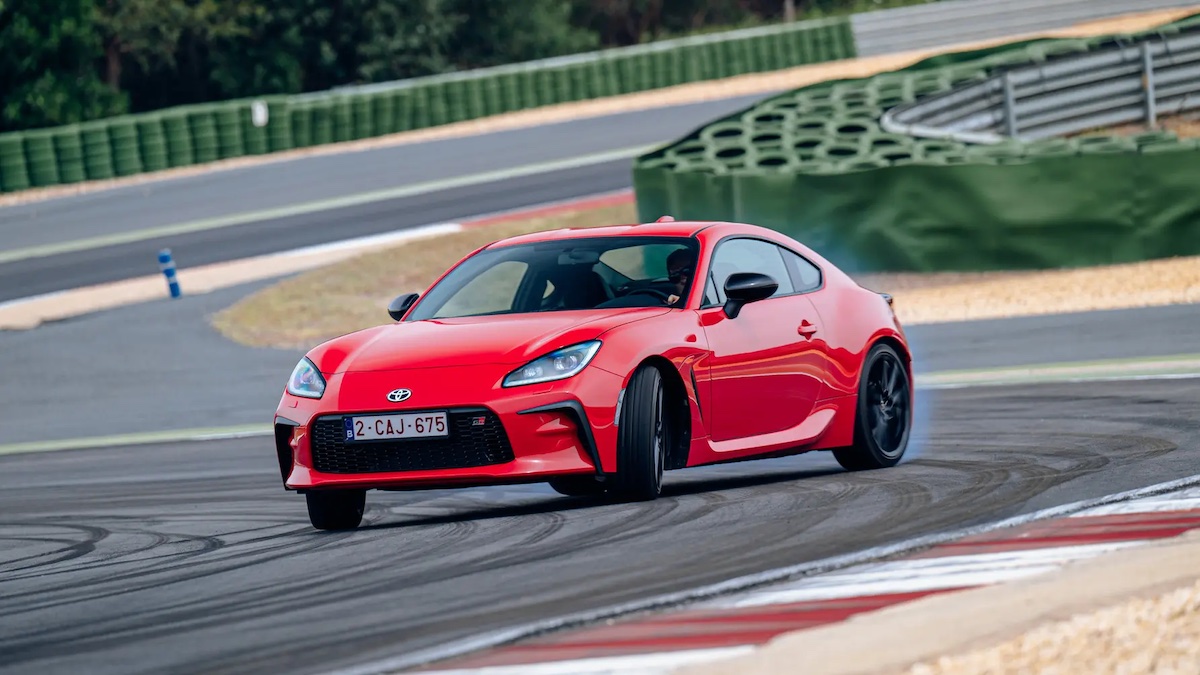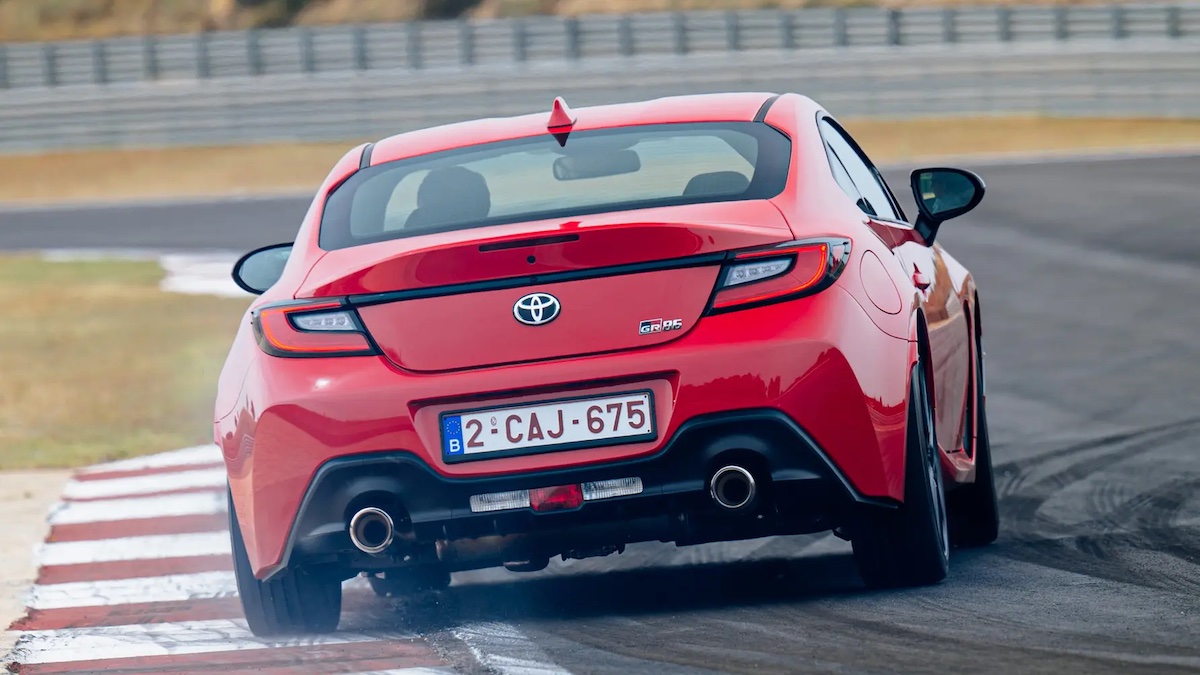 ADVERTISEMENT - CONTINUE READING BELOW ↓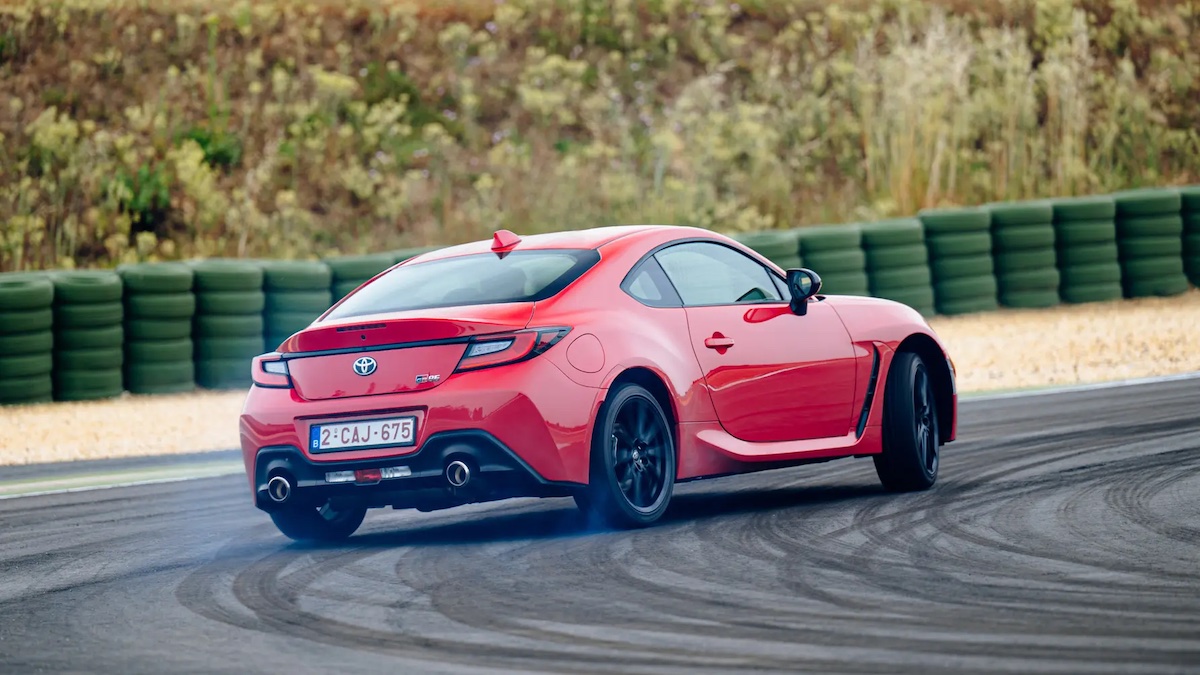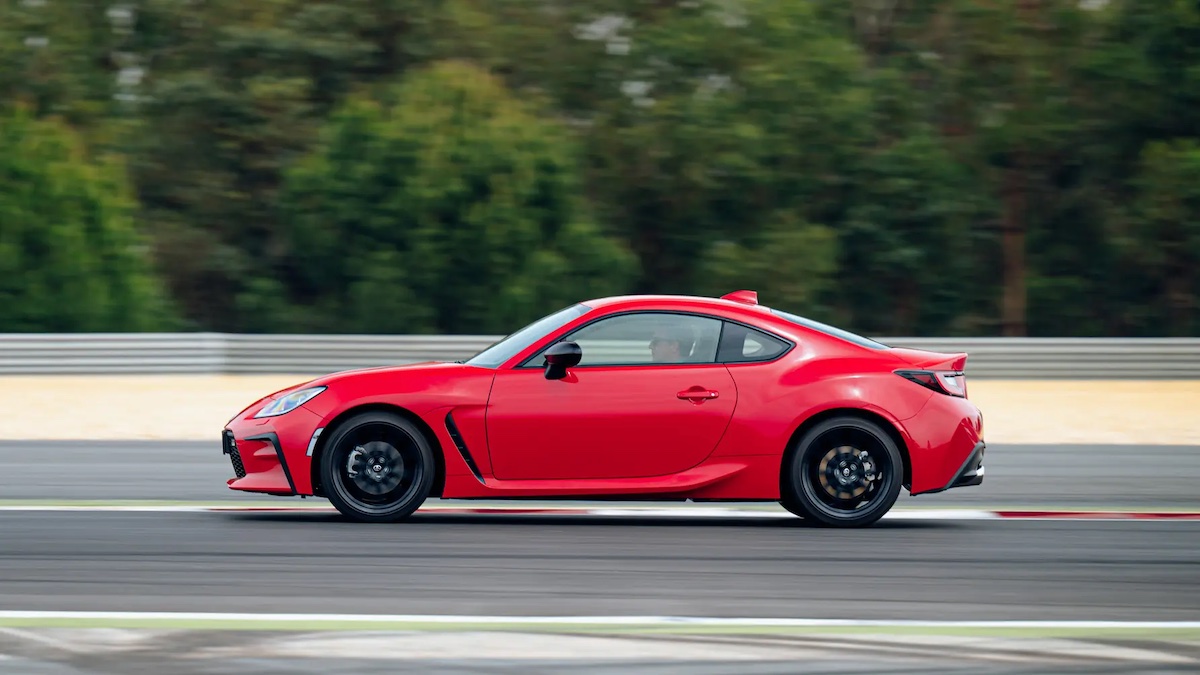 ADVERTISEMENT - CONTINUE READING BELOW ↓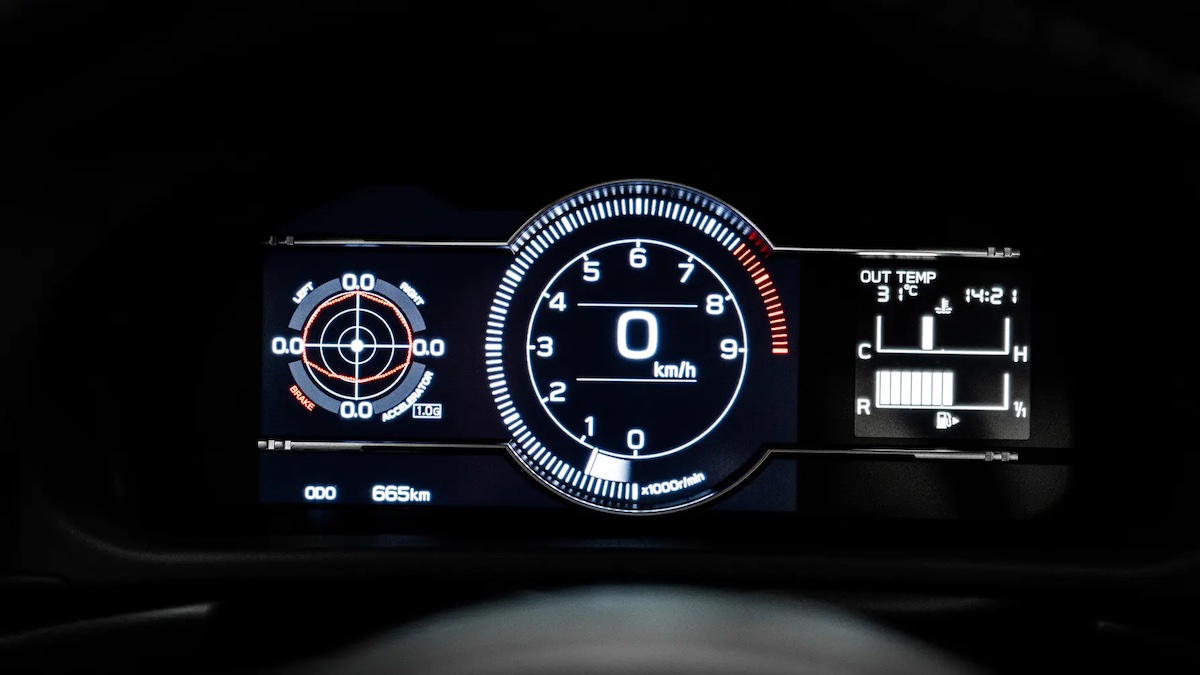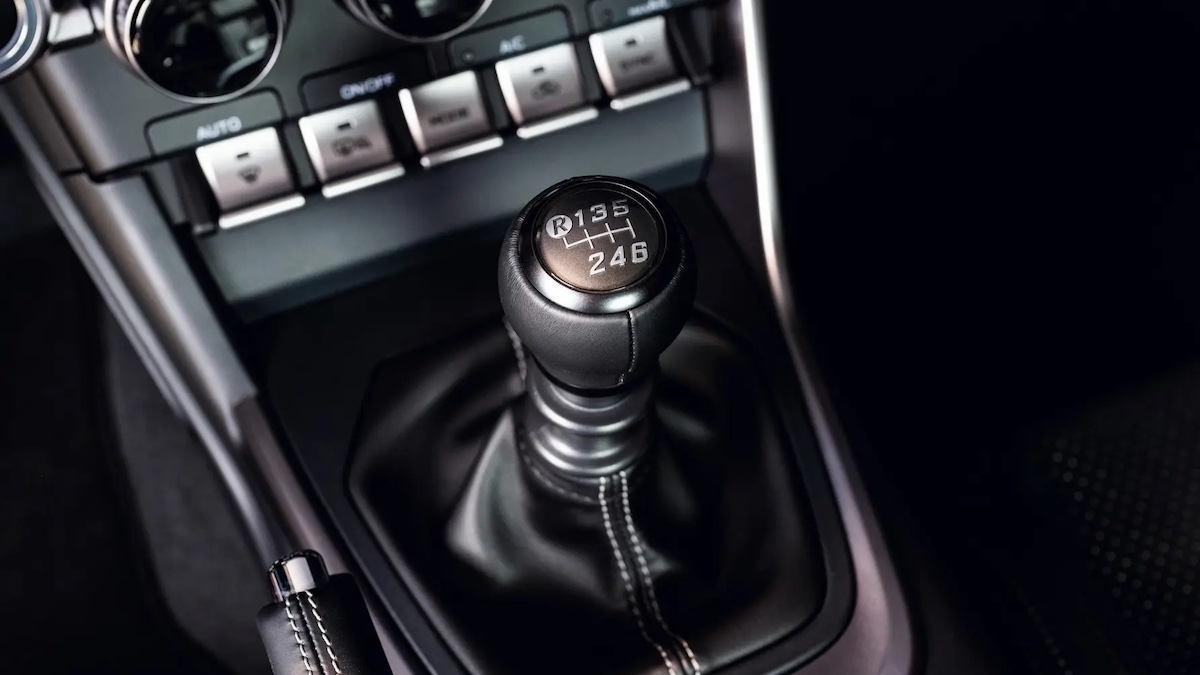 ADVERTISEMENT - CONTINUE READING BELOW ↓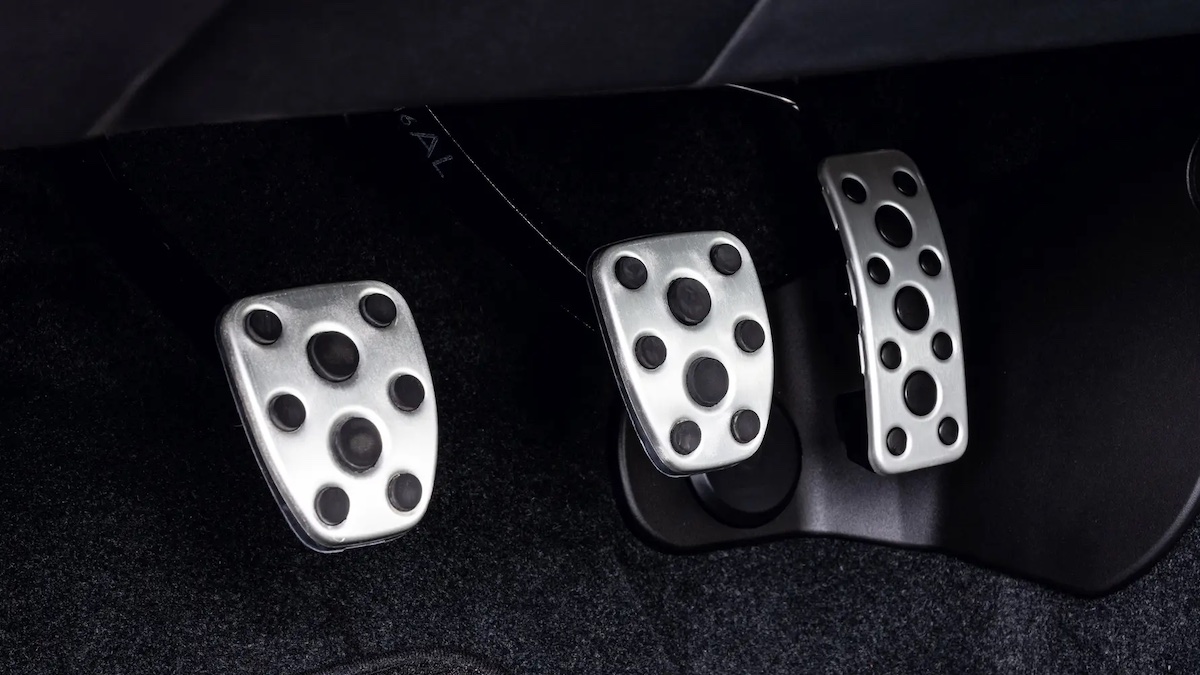 NOTE: This article first appeared on TopGear.com. Minor edits have been made.