The way Toyota hybrids perform sophisticated energy accounting and book balancing to maintain their batteries in a perfect state of charge while using as little fuel as possible is fascinating to math nerds and bookworms such as yours truly. But for everyone else, they have always been a rather boring proposition.
But this new RAV4 Hybrid has something Toyota's other hybrids don't: big power and electric all-wheel drive. It's a combination that promises to elevate the otherwise ordinary RAV4 above its gasoline counterpart.
Of course, promises are one thing, reality is another. Let's see how it fares.
Styling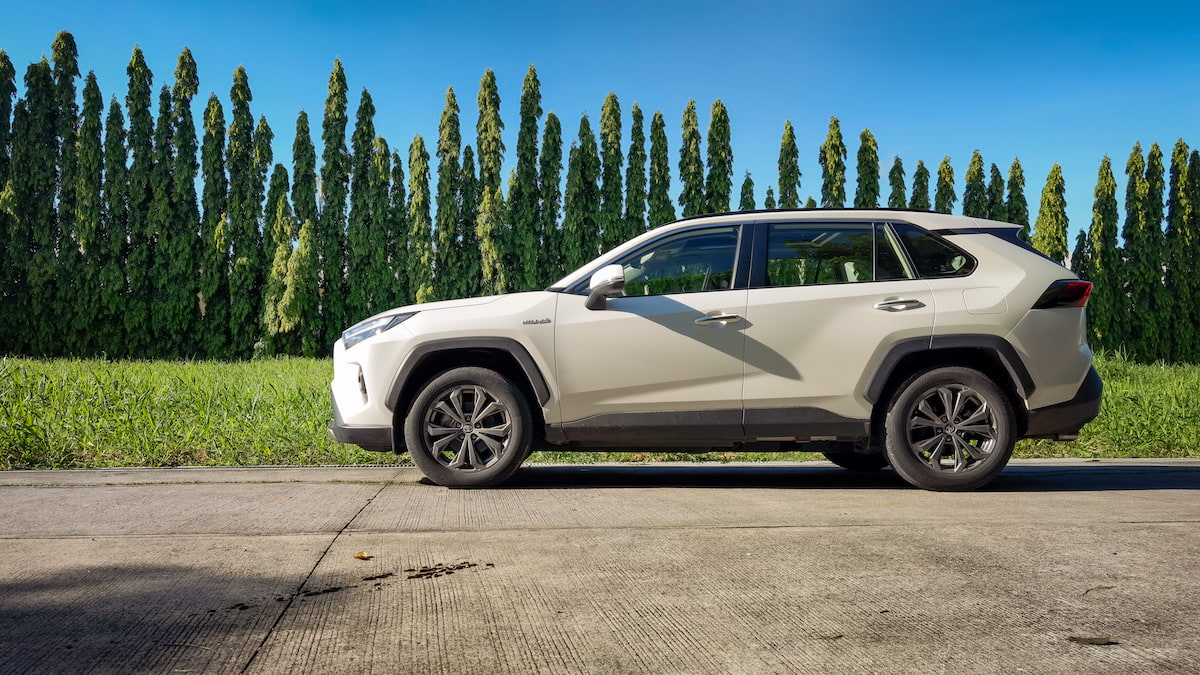 ADVERTISEMENT - CONTINUE READING BELOW ↓
Given this is just a three-year-old design, it's not surprising that Toyota hasn't altered the RAV4's looks significantly. Granted, the long overhangs and the rather large and flat rear panel feel a bit dated, but the muscular, anime-robot lines on the flanks haven't aged a day, and look particularly nice in Toyota's signature Pearl White. The scowly grille might not be to everyone's taste, but it's undeniably arresting. This is a signature Toyota look that has carried over to its other SUV/MPV/Crossover products, and it works well over a variety of body styles and shapes.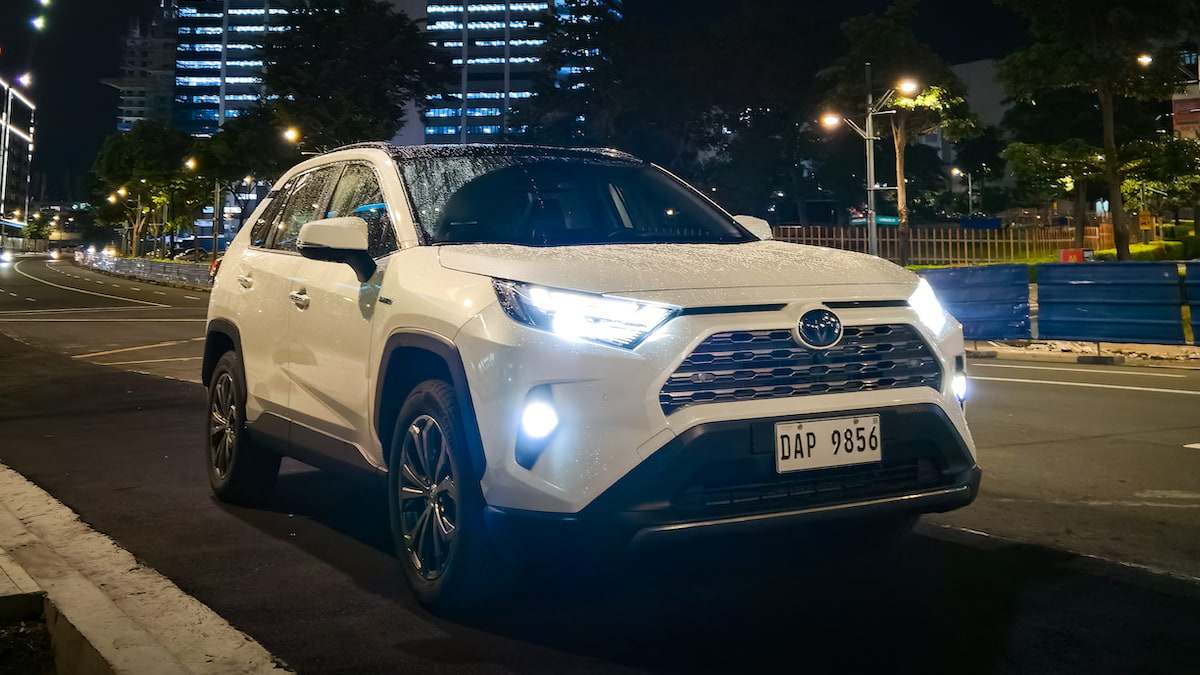 ADVERTISEMENT - CONTINUE READING BELOW ↓
Recommended Videos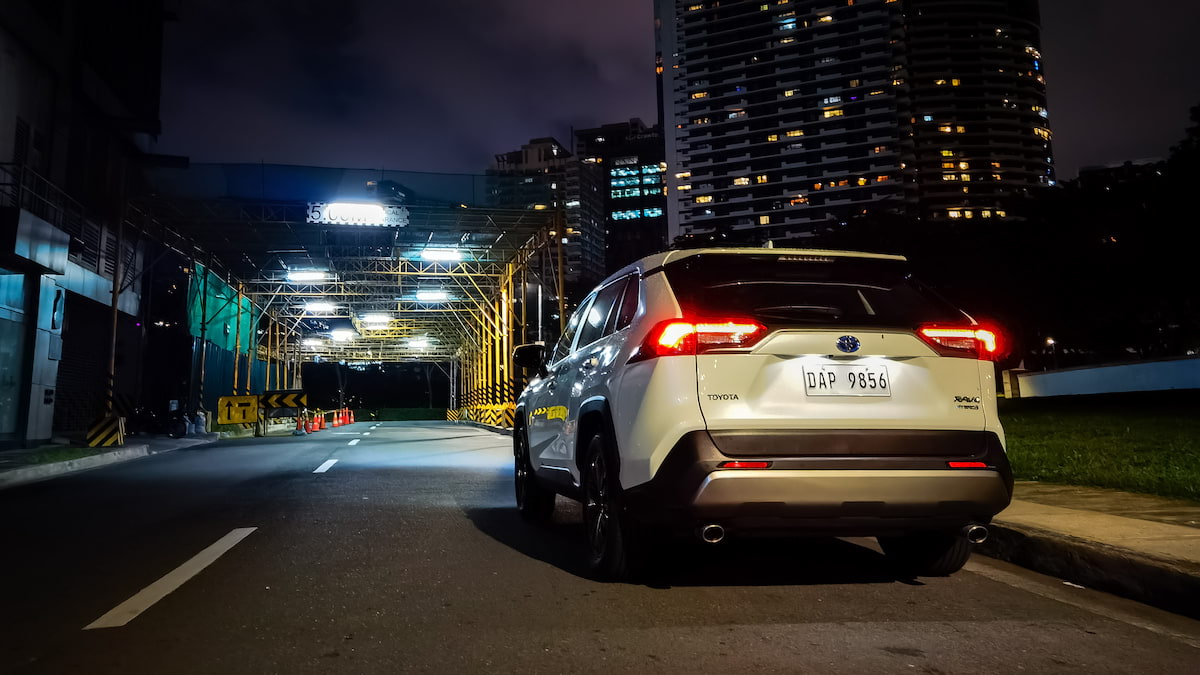 This LTD variant spices things up with chrome door handles, gunmetal 18-inch alloy wheels, and a huge panoramic moonroof. I could live without the chrome, but the other two are quite nice additions.
MORE TOYOTA STORIES:
Size comparo: How big is the all-new Toyota Vios compared with its predecessor?
Someone has stuffed a toilet (complete with a bidet) inside a Toyota Fortuner
ADVERTISEMENT - CONTINUE READING BELOW ↓
Interior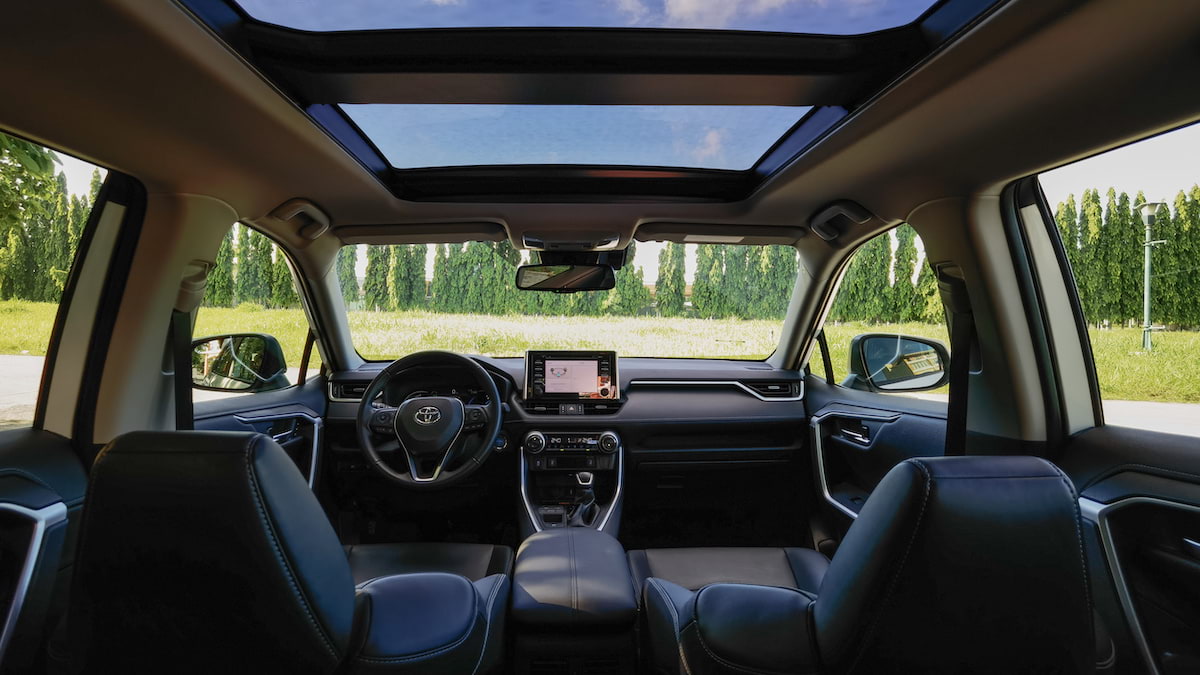 The interior carries over the high-tech rugged theme well. Perhaps a little too well. The dashboard looks like the RAV4 is looking inwards at you, in an eerily leery sort of way. Material quality is generally pretty good, with spongy soft-touch material standing in for leatherette on the dash and tightly fitted plastics. Perhaps too tight, as there was an annoying squeaking from behind the instrument cluster over potholes that we couldn't quite trace down. Not a mortal sin, but an odd irritant on an otherwise premium-feeling car.
ADVERTISEMENT - CONTINUE READING BELOW ↓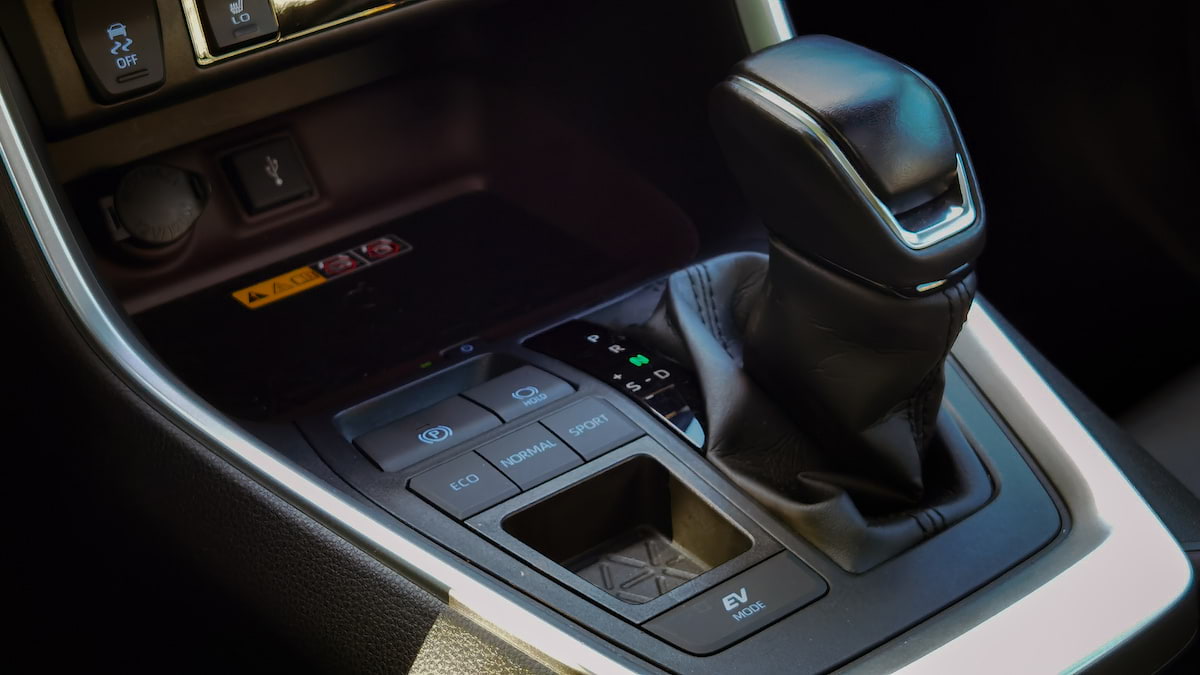 This being a Toyota, there's lots of clever storage space options, though no A/C cupholders this time. The cupholders that are there are nice and big, and arranged so you can slot a cellphone in them crosswise. The main gadget tray up front is wide enough for seven-inch flagship phones, and features wireless charging. Not the quickest wireless, mind you, and to connect to the infotainment system, you'll need to hook the phone via USB, but it's a nice addition to the kit.
ADVERTISEMENT - CONTINUE READING BELOW ↓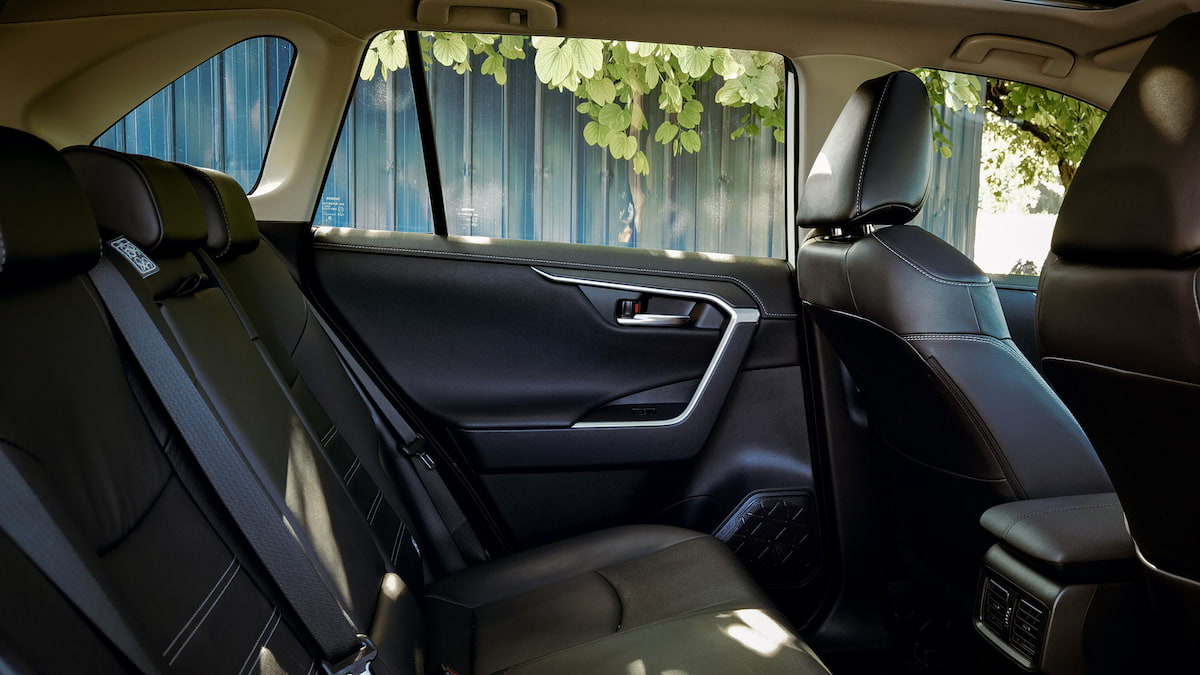 Seats are generally supportive and the power driver's seat features adjustable lumbar, but they don't exacty stand out versus others seats in the class. That said, there's lots of head-, leg-, and elbow room everywhere, and the trunk is enormous. The rear bench split-folds for even more space, but not completely flat, thanks to the battery pack underneath them. Still, there's more than enough space for anything you might want to haul. A brace of mountain bikes? No problem. A full load of squabbling kids? No problem. A dozen sacks of material to haul to the job site? No problem. No problem at all.
ADVERTISEMENT - CONTINUE READING BELOW ↓
Engine performance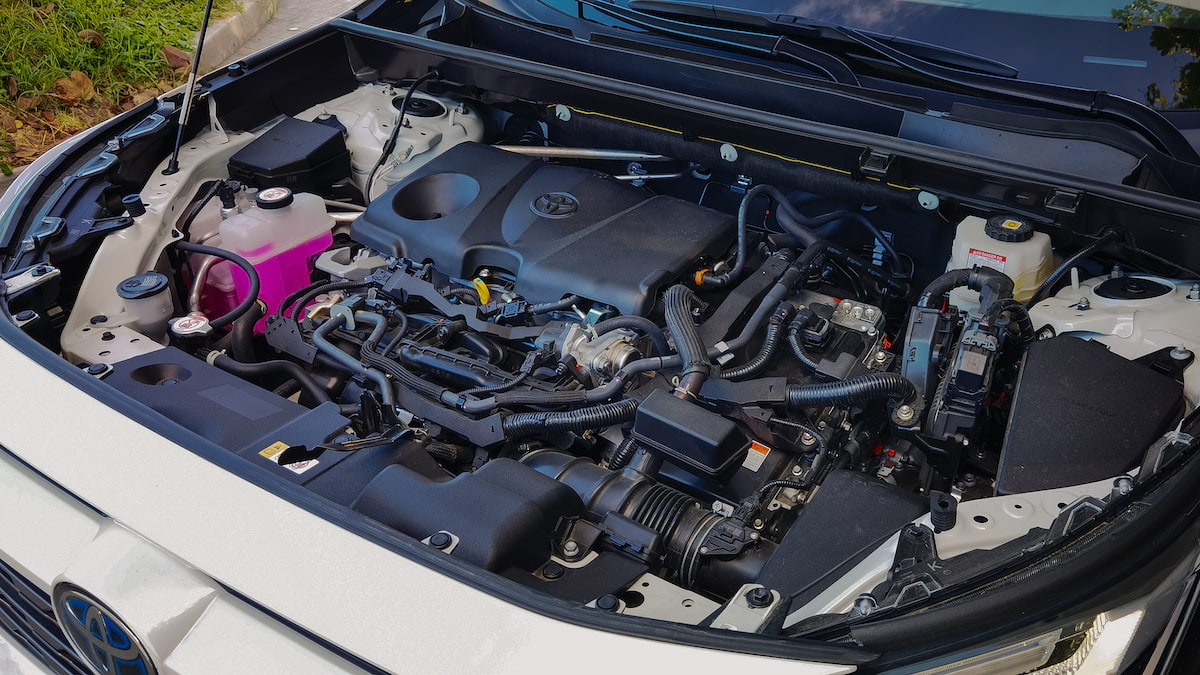 Of course, if you're doing heavy hauling, you'll be thankful for the RAV4's best party trick: the Hybrid Synergy Drive. Combining a high-compression 174hp 2.5 liter gasoline engine and front and rear electric motors putting out a combined 118hp of assist, it hits 100kph in a respectable 9sec. Flick the switch for sport mode, and that 0-100kph time drops to an even more respectable 8.3sec. With a nearly full tank of gas and a 'green' engine. There are scant few competitors that can match that—and none of those are anywhere near as economical as the RAV4.
ADVERTISEMENT - CONTINUE READING BELOW ↓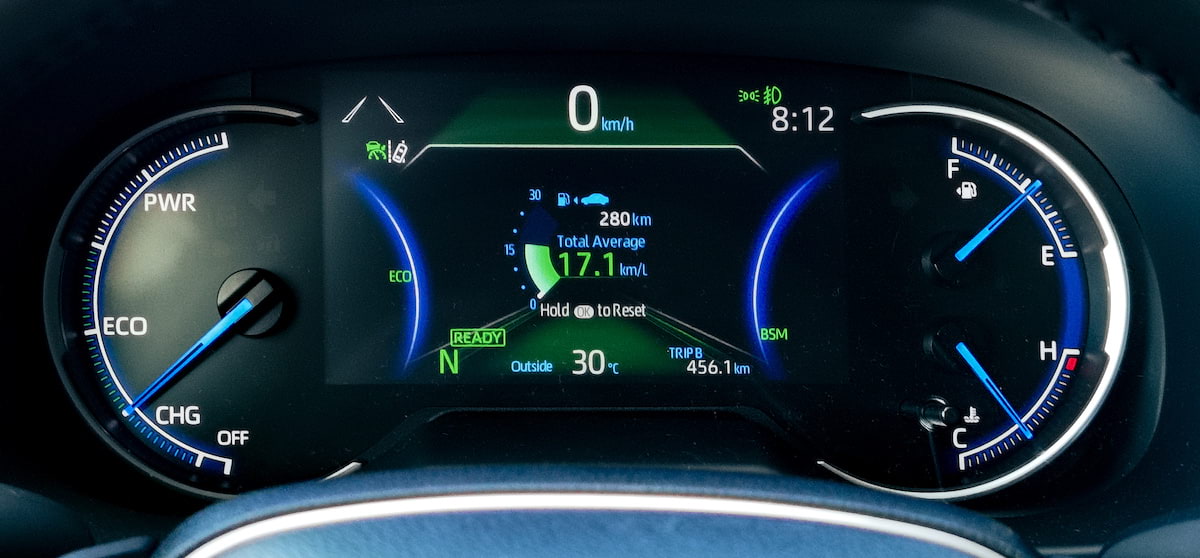 ADVERTISEMENT - CONTINUE READING BELOW ↓
The RAV4 isn't quite as economical as the Corolla hybrid, but the numbers it did put up were still jaw-dropping. Combined fuel efficiency in the 17-18km/L range, even after hours of crawling through Manila traffic. In usage more like my typical day-to-day driving, I saw mixed fuel economy in the 23-24km/L range, and even spikes of 30km/L+ when I managed to get the battery charged.
But that last one I'd consider cheating. That battery isn't much of a power storage system—it's a power management system that stores energy from braking, coasting, and even accelerating to use at a later time. You can use the stored energy to run 4km on pure EV mode, or to moderate fuel usage to the point where ekeing out over a thousand kilometers from the relatively small 55-liter tank becomes a tantalizing possibility.
OTHER NEWS STORIES YOU MIGHT HAVE MISSED:
Motorist receives no-helmet violation in Iloilo despite never having been to the province
ICYMI: AM number coding returns in NCR; illegally parked van caught twice in two hours
ADVERTISEMENT - CONTINUE READING BELOW ↓
Ride and handling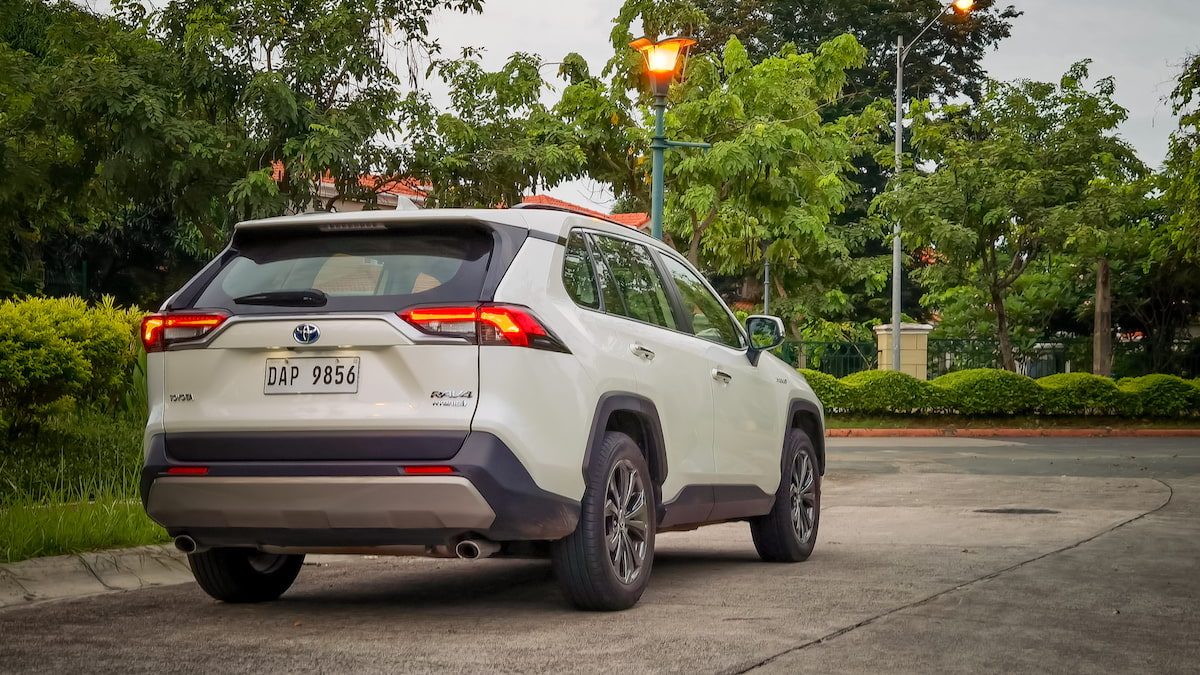 Driving the RAV4 is a lovely way to cover a thousand kilometers in perfect comfort. The ride is pillowy, despite the big 225/60 R18 Bridgestone Alenza tires. Road and wind noise are relatively unobtrusive, and the controls all have a slightly rubbery, soporific feel.
ADVERTISEMENT - CONTINUE READING BELOW ↓
Thankfully, if you do happen to fall asleep driving the RAV4, the driving assists will help keep you out of trouble. The lane-keeping system is aggressive and keeps the car in lane, even on curvy roads, while the radar-assisted cruise control works from triple-digit speeds down to a complete stop.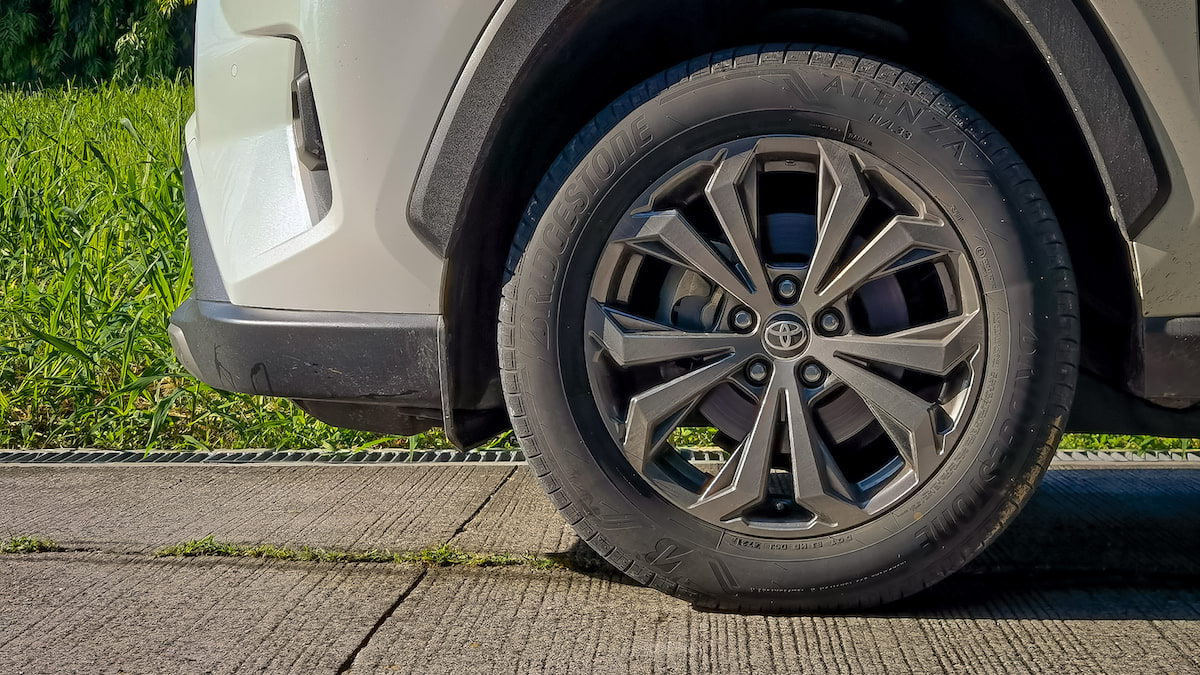 ADVERTISEMENT - CONTINUE READING BELOW ↓
When you aren't falling asleep at the wheel, the RAV4, against expectations, proves somewhat entertaining. Handling is livelier than you expect given the soft ride and the humdrum tires. The electric all-wheel drive gives it a neutral balance, and the steering is more accurate than you expect. Granted, the regenerative braking system means the brakes aren't as confidence-inspiring as those on dedicated sports SUVs, but as a canyon carver, the RAV4 is deceptively quick.
Around town, the RAV4 is relatively painless. Big glass and side-window cutaways give a decent view out, even if the tall nose does make edging up to a wall a chore. Thankfully, the RAV4 features both front and rear cameras and parking sensors, which makes it much less intimidating to maneuver in tight spaces than even some smaller crossovers.
Extra features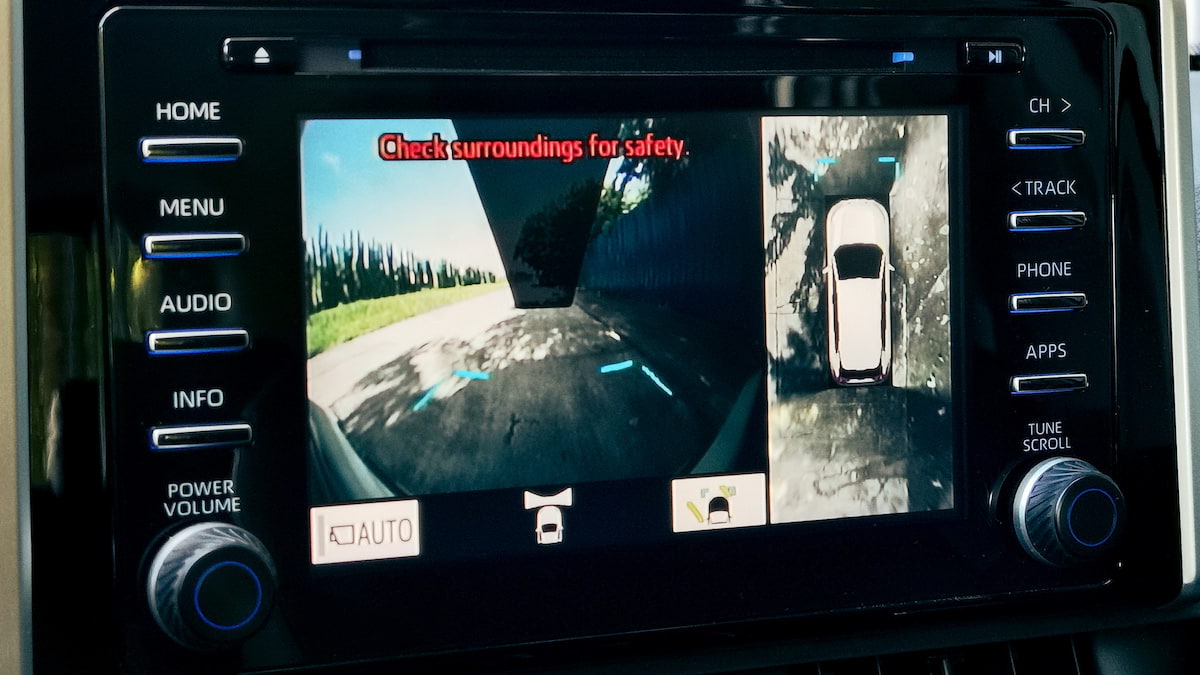 ADVERTISEMENT - CONTINUE READING BELOW ↓
Aside from the impressive driving assists and cameras, the RAV4 LTD also comes with a kick-to-open electric rear tailgate, a panoramic moonroof, wireless cellphone charging, remote locking and start, courtesy lights, and leather all around.
On the infotainment side, while you do get CarPlay and Android Auto, the small seven-inch touchscreen is hooked up to a rather so-so six speaker system. Granted, the hybrid's quiet nature flatters the speaker clarity, but no amount of silence or insulation can make up for the lack of clear bass output or power. But then, this is more of an easy-listening environment than a sound stage for playing Wagner.
CHECK OUT OUR LATEST REVIEWS:
Review: Nissan Almera 1.0 VE Turbo CVT
Can the Lexus RX450h match a diesel's economy on a road trip?
Verdict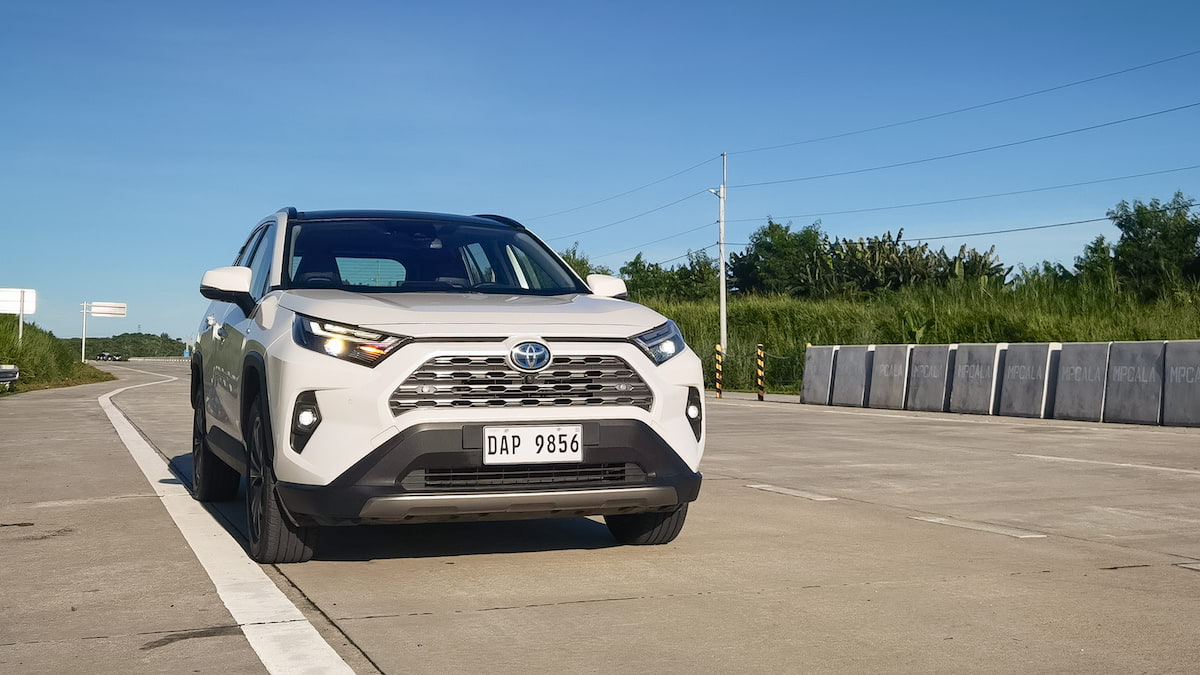 ADVERTISEMENT - CONTINUE READING BELOW ↓
It may seem a bit mean to complain about such a minor thing on such a wonderful car, but on such an amazingly refined package, such small annoyances tend to stick out. Especially at this price range. All right, you can get a 'base' RAV4 for P400,000 less, giving up the leather, moonroof, 18-inch wheels, and active driving aids, but if you're already spending over P2 million, why wouldn't you splurge?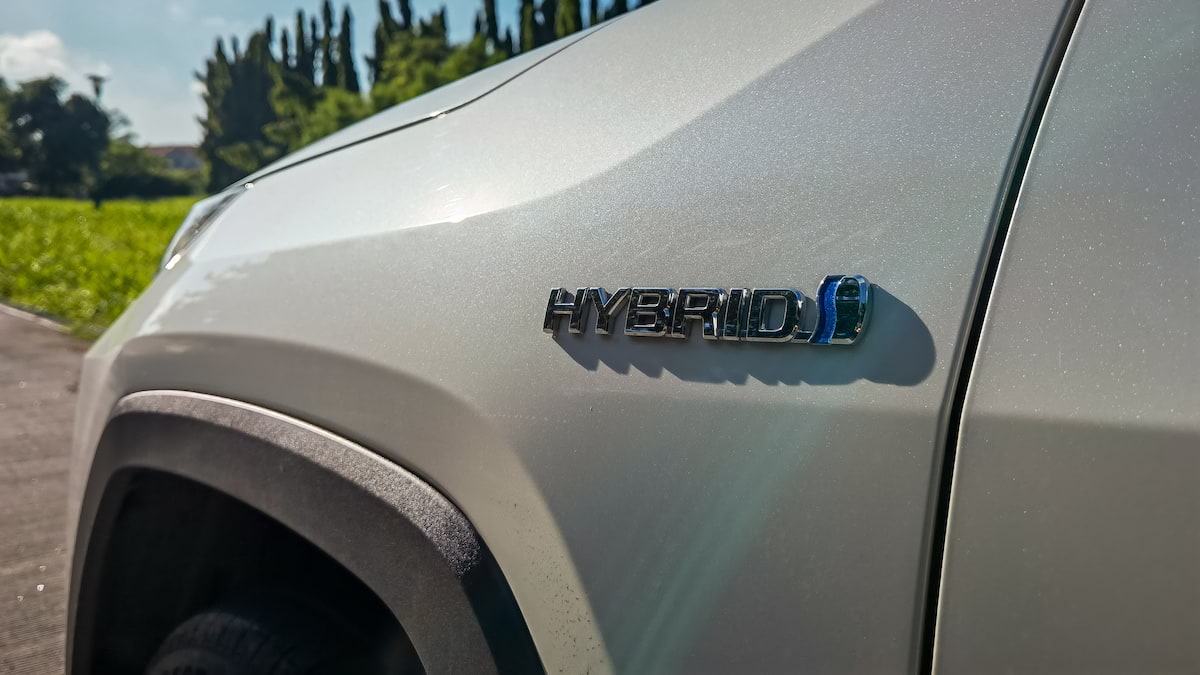 ADVERTISEMENT - CONTINUE READING BELOW ↓
So the RAV4 won't save you enough in gasoline to overcome the huge price difference to many more mainstream competitors, that's not too big an issue. In reality, most competitors with similar power and luxury already cost in the P2.3 million to P2.5 million range (cough, the CX-5 turbo, cough), and cruder, diesel-powered 4x4 SUVs loaded with borloloy cost similar money as well. None of them can really compete with the RAV4's combination of quiet competence, frugal running, and exceptional performance. And given Toyota's excellent track record for hybrid system reliability, it's a fair bet none of them will give you as many years of trouble-free ownership, either.
There are few cars that approach perfection, and while the RAV4 isn't perfect, for a fair number of people, it comes closer than most.
SPECS: 2022 Toyota RAV4 Hybrid LTD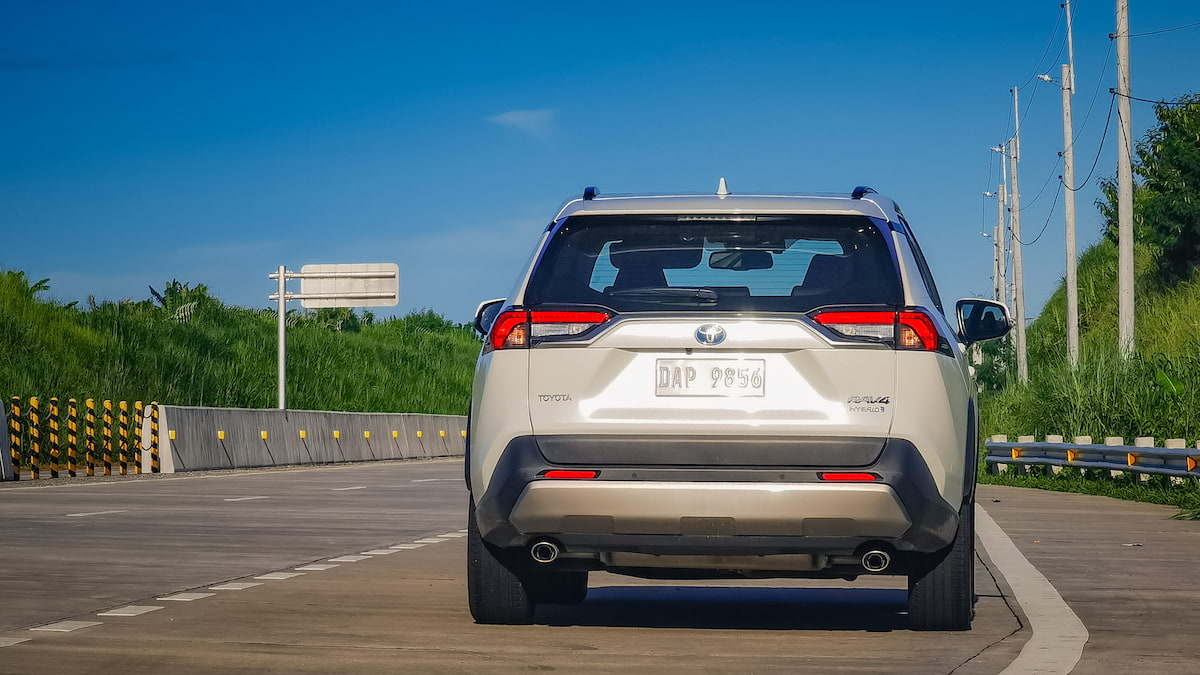 ADVERTISEMENT - CONTINUE READING BELOW ↓
Price: P2,515,000 (White Pearl Crystal Shine)
Engine: 2.4-liter gasoline I4 + two electric motors
Power: 215hp (total system output)
Torque: 221Nm @3,600-5,200rpm
Transmission: continuously variable
Layout: FWD
Seating: 5
Score: 19/20
More photos of the 2023 Toyota RAV4 Hybrid LTD: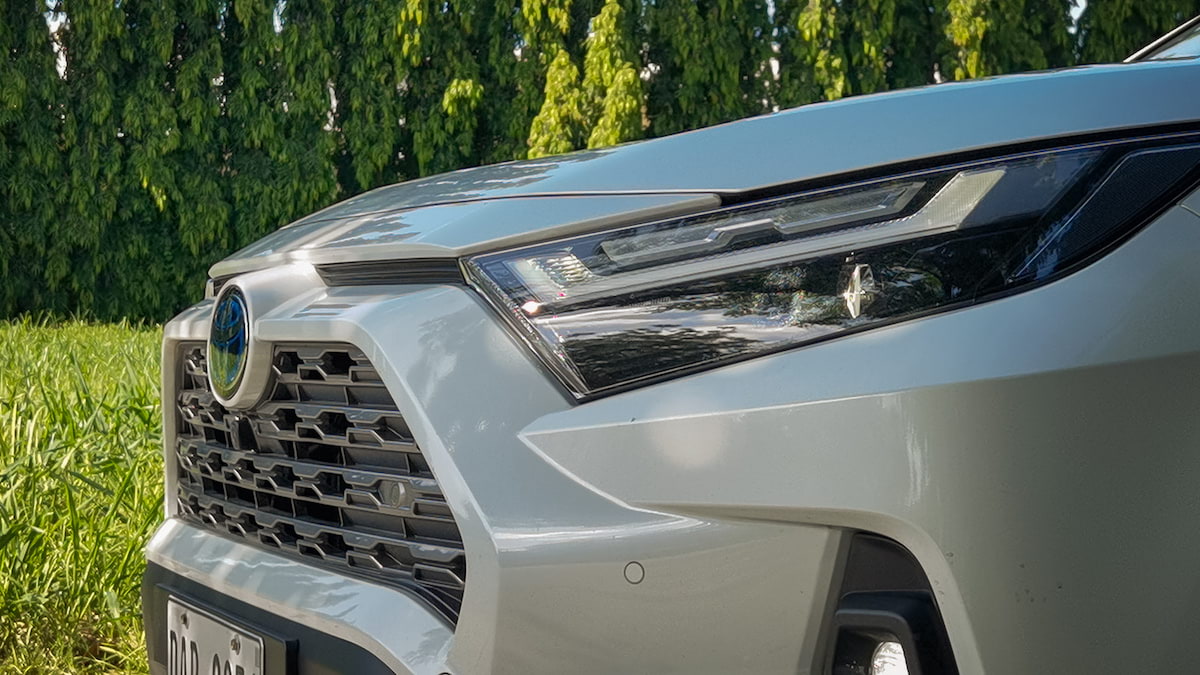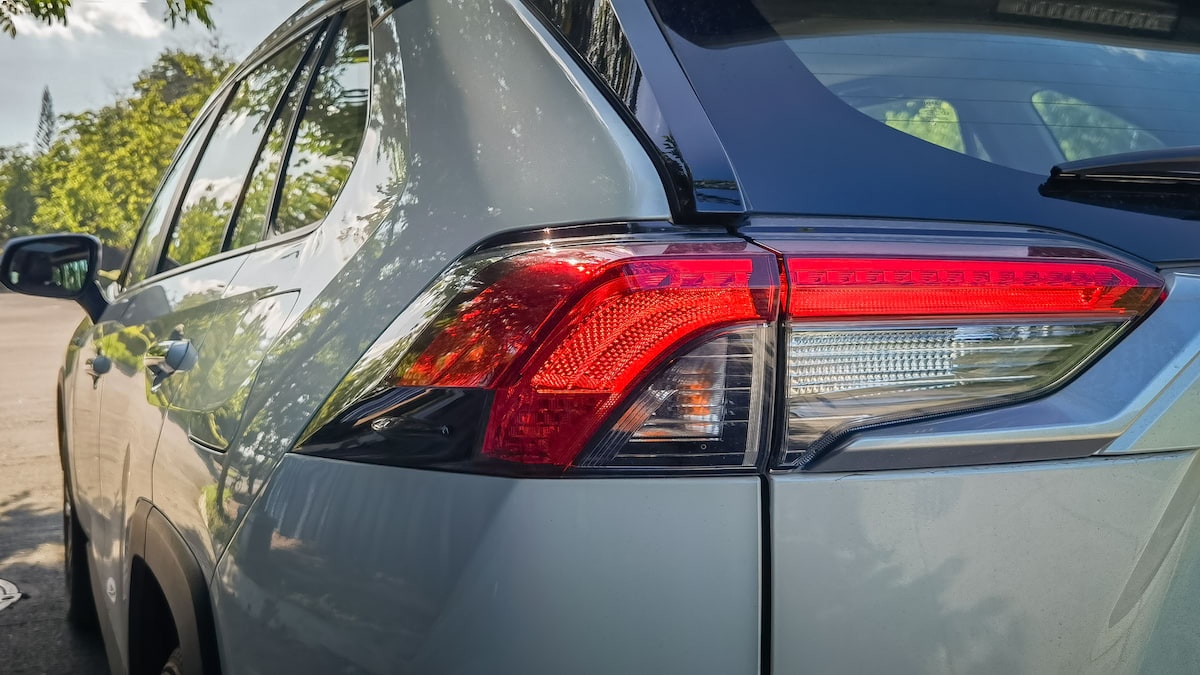 ADVERTISEMENT - CONTINUE READING BELOW ↓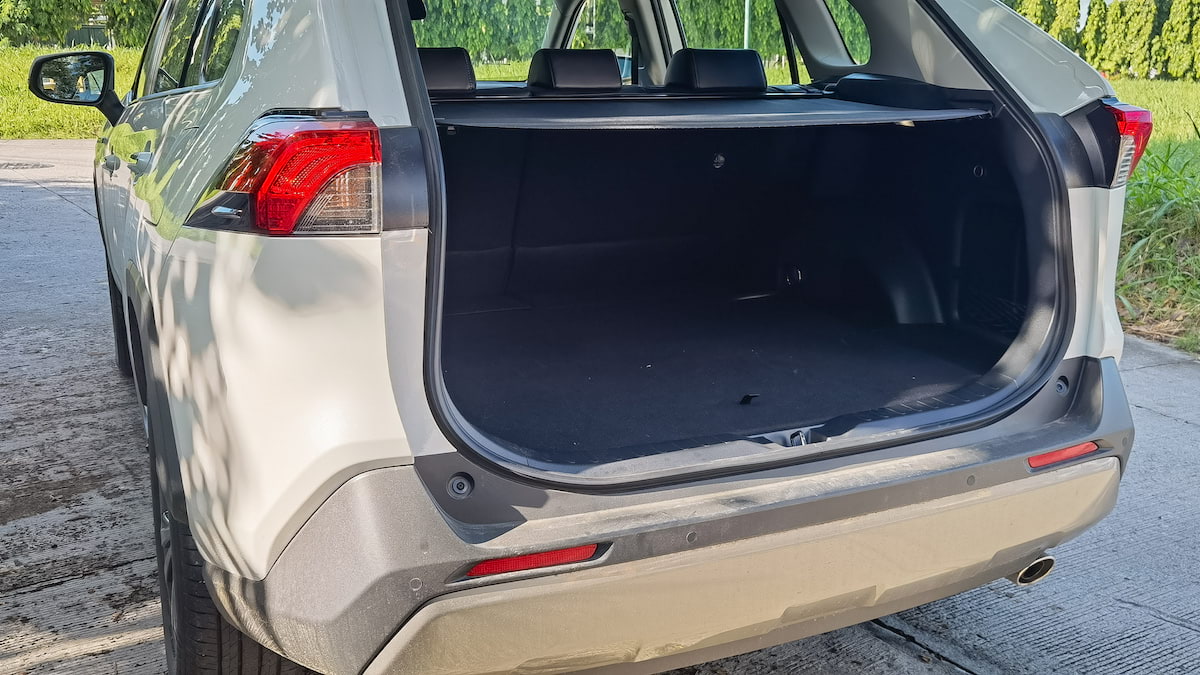 ADVERTISEMENT - CONTINUE READING BELOW ↓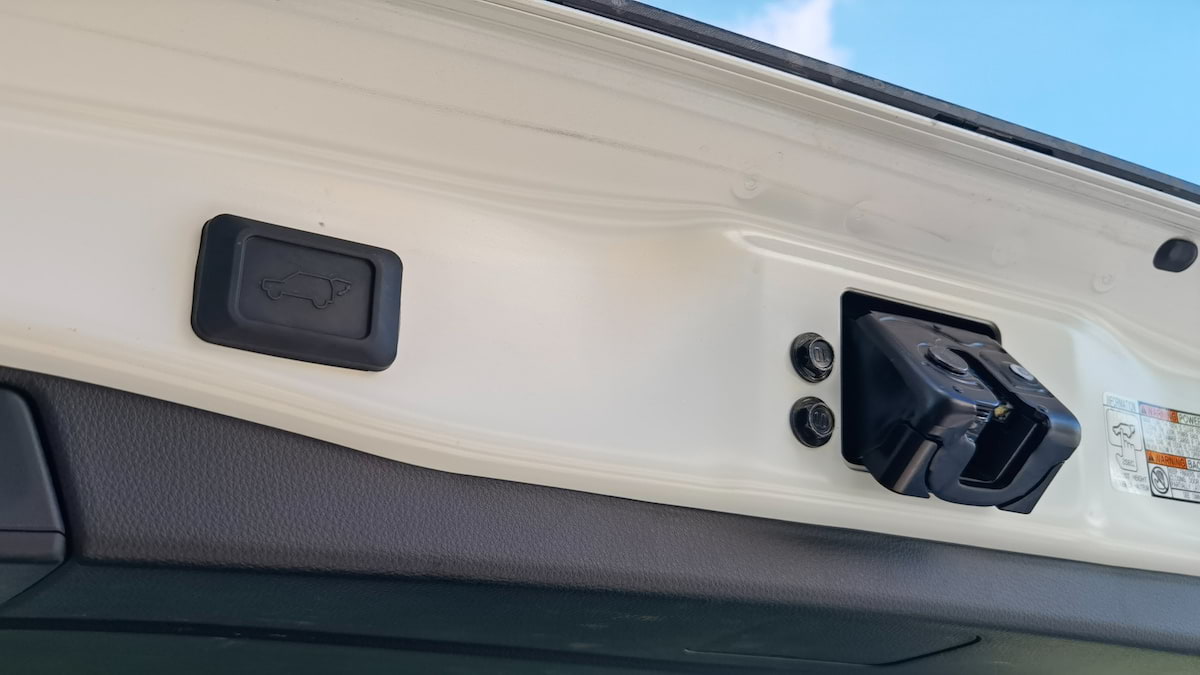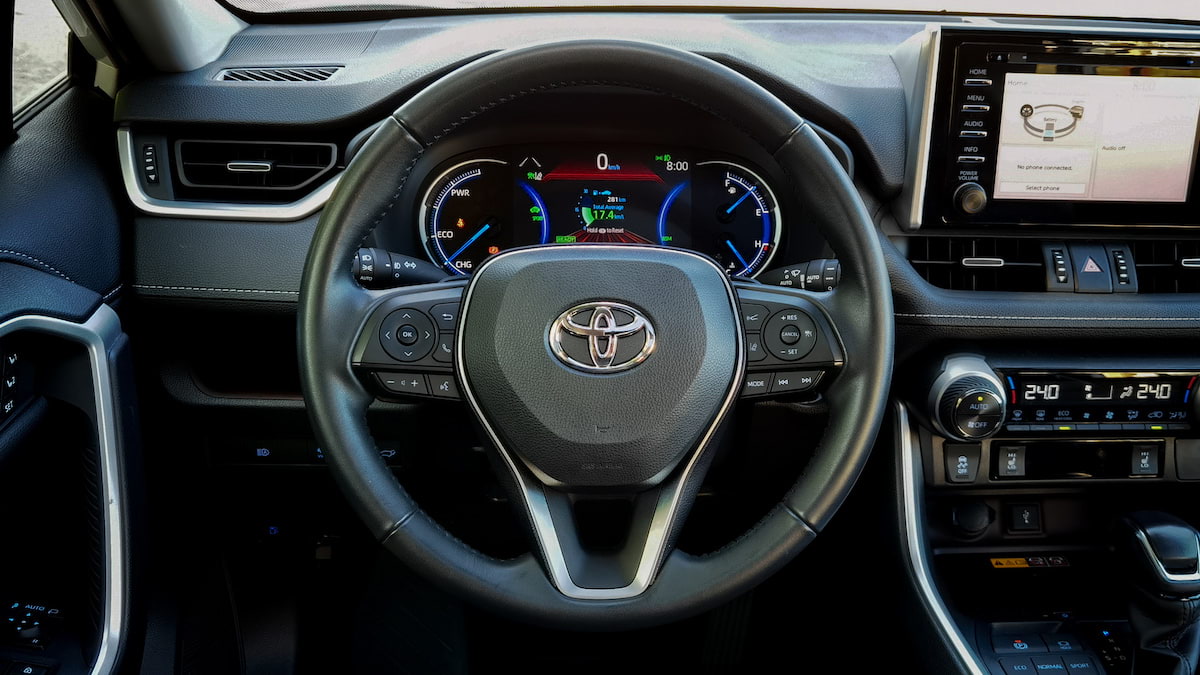 ADVERTISEMENT - CONTINUE READING BELOW ↓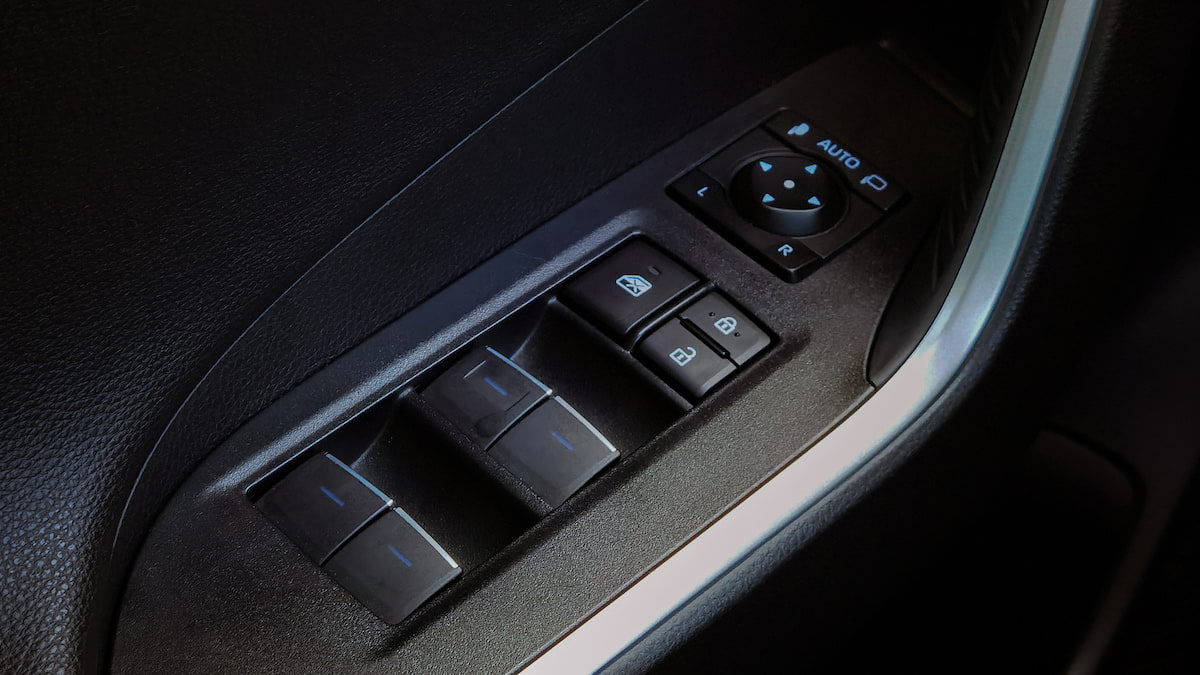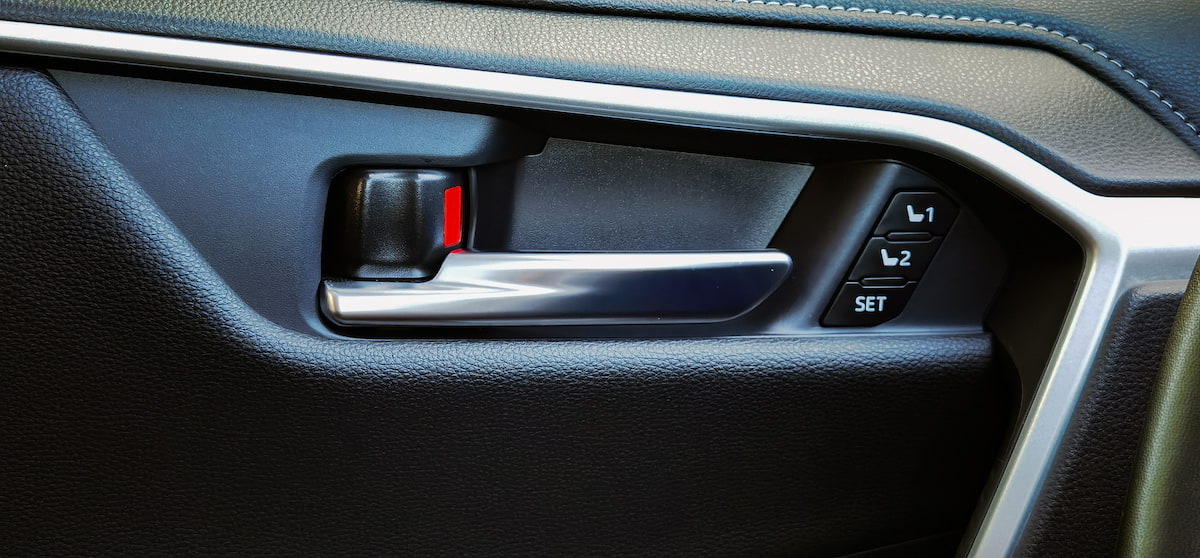 ADVERTISEMENT - CONTINUE READING BELOW ↓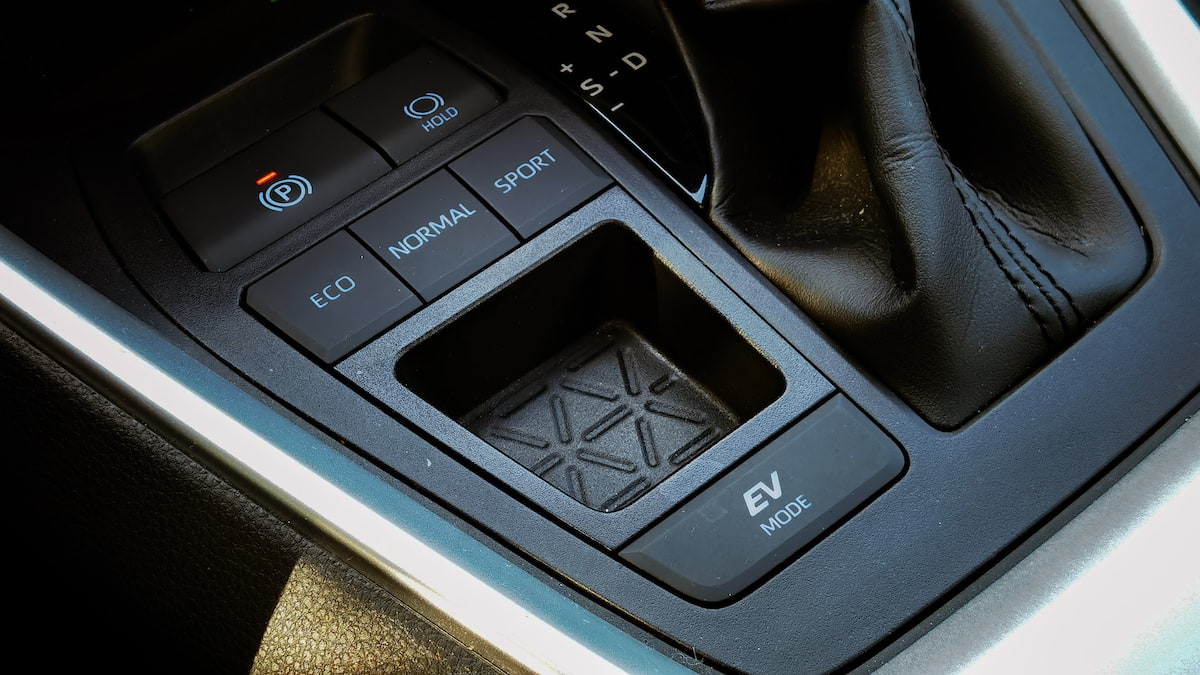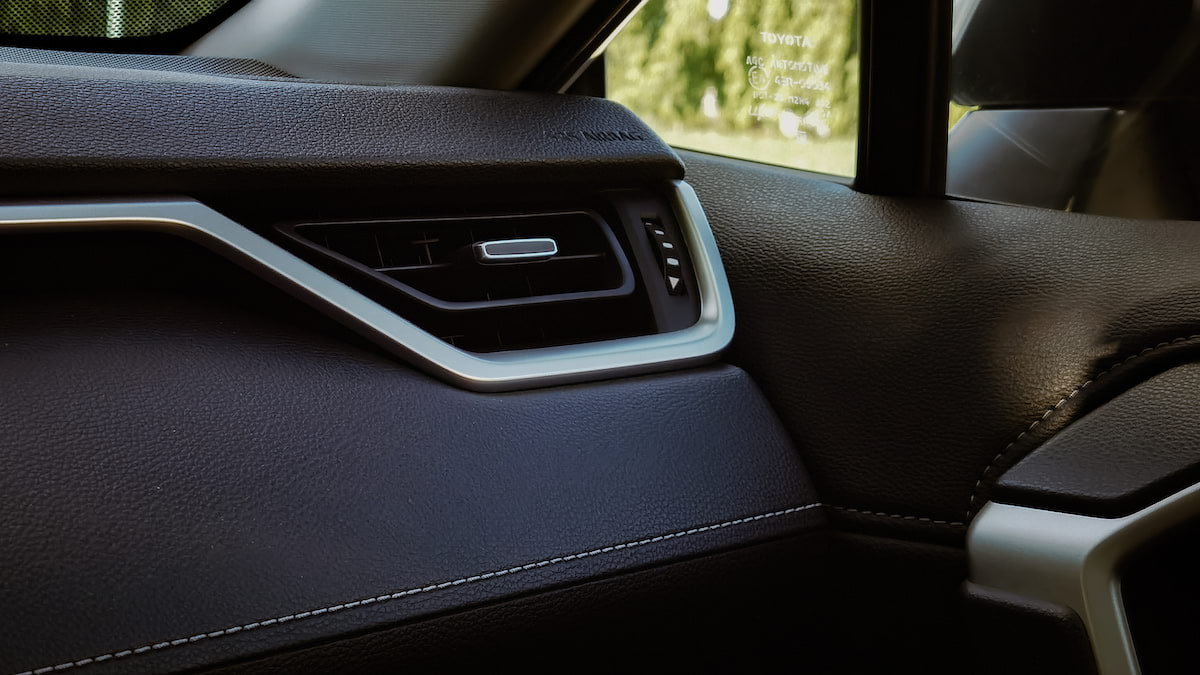 ADVERTISEMENT - CONTINUE READING BELOW ↓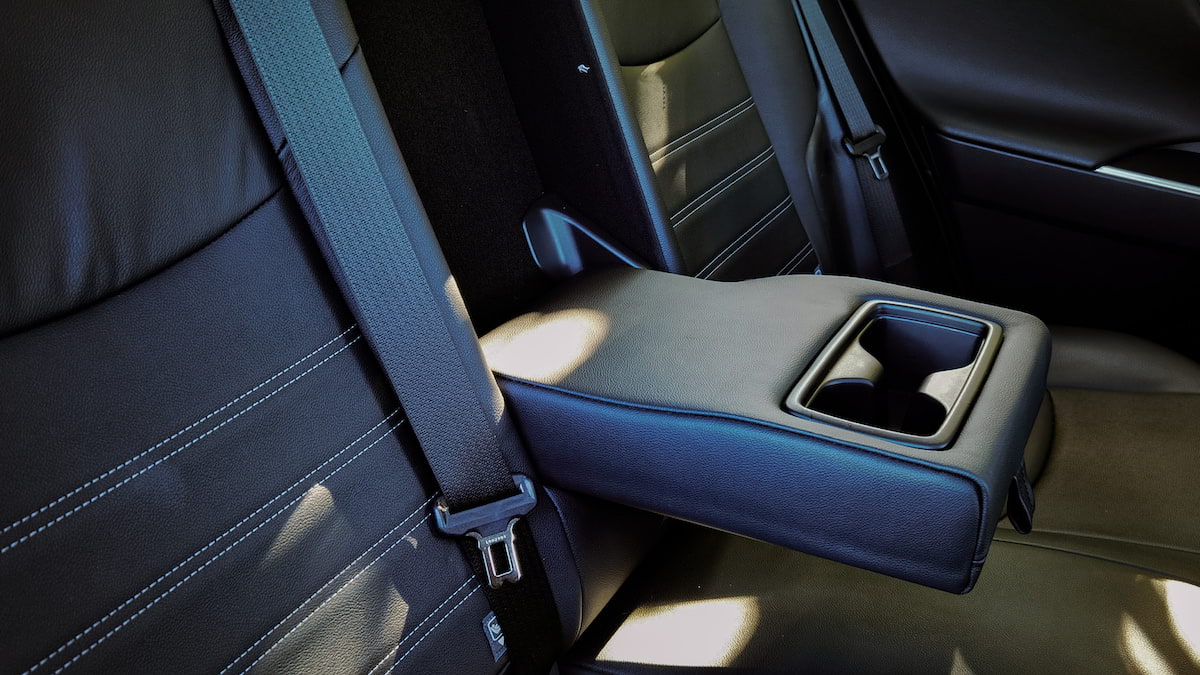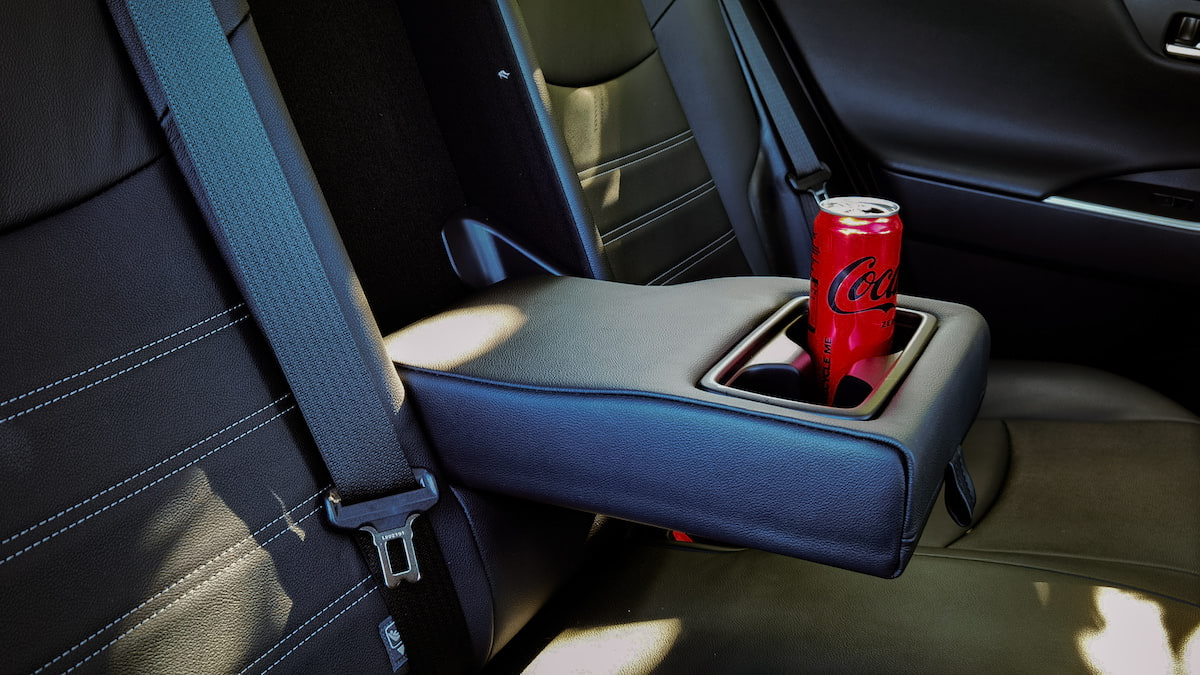 ADVERTISEMENT - CONTINUE READING BELOW ↓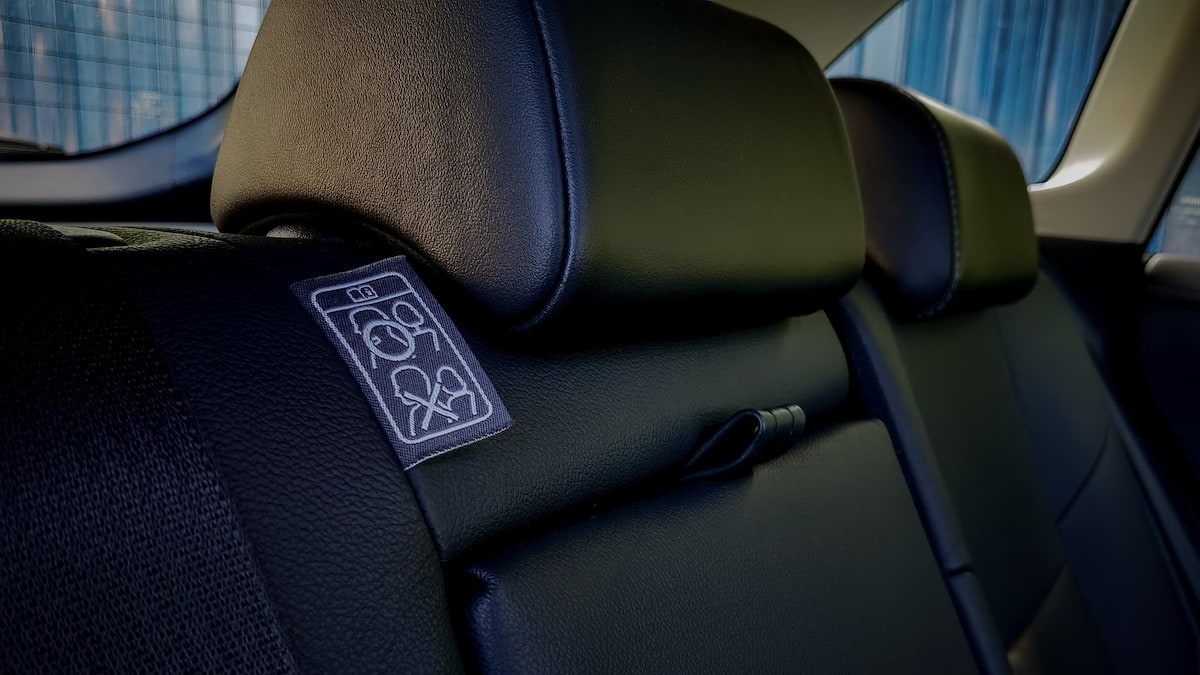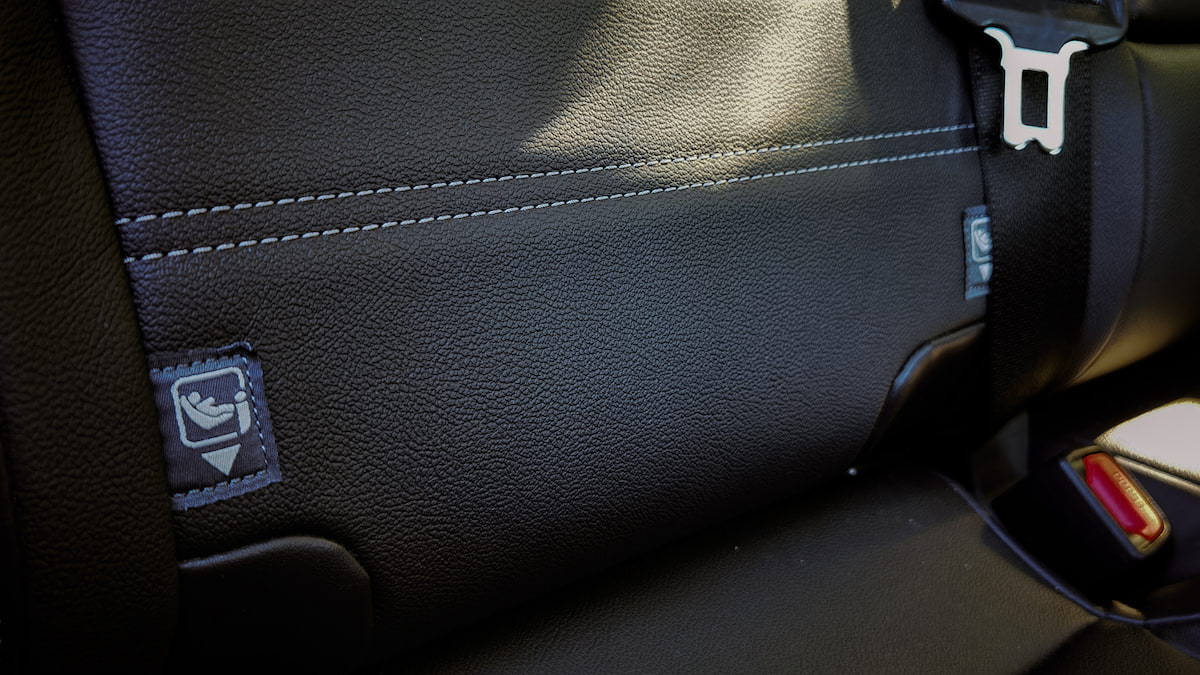 ADVERTISEMENT - CONTINUE READING BELOW ↓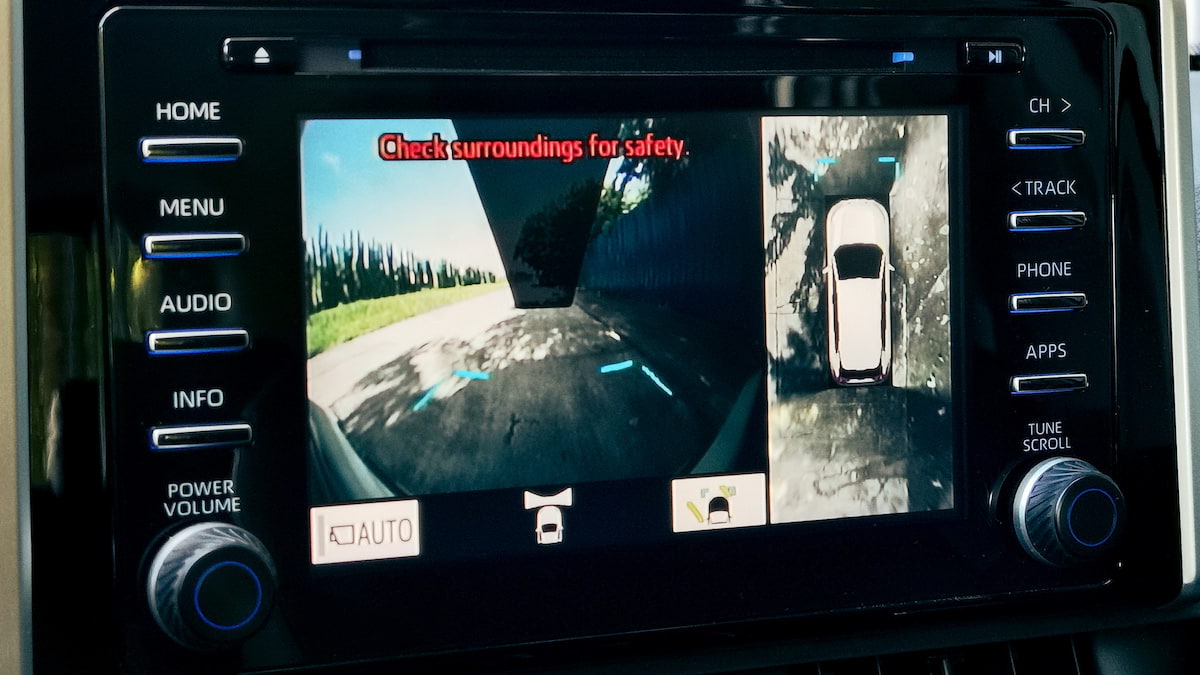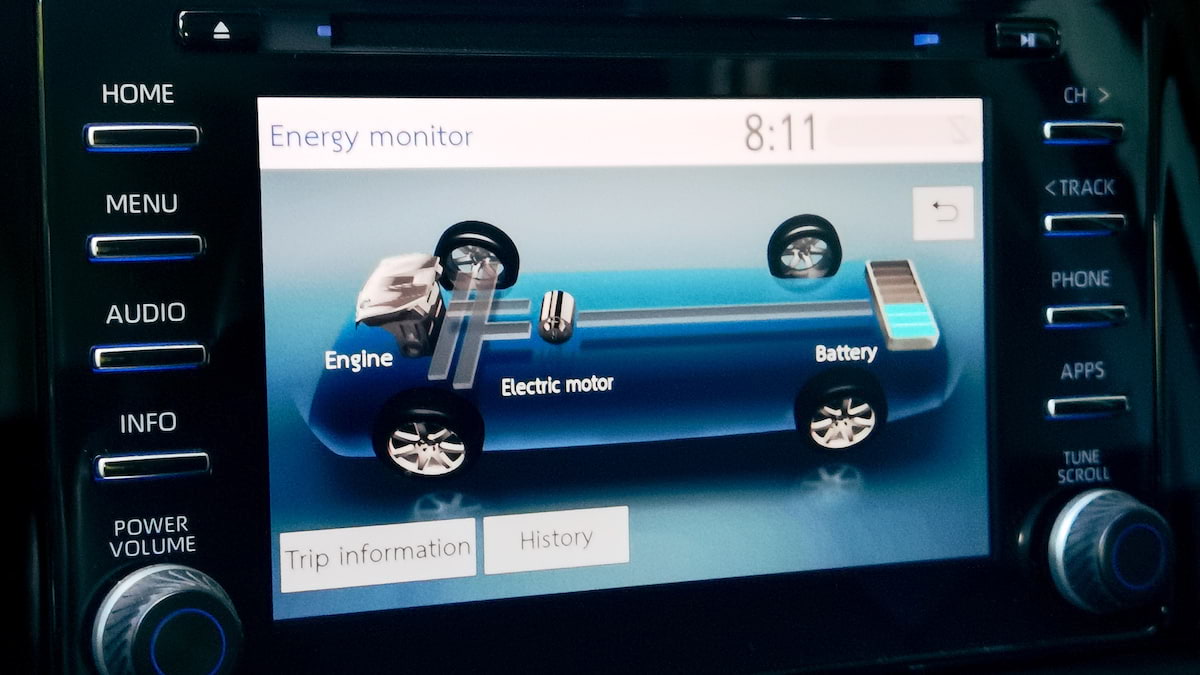 ADVERTISEMENT - CONTINUE READING BELOW ↓