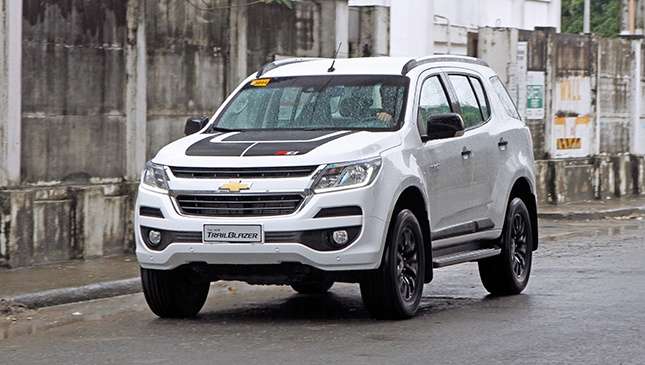 A beefy machine alongside econoboxes on highly congested roads? Sounds off. Driving a large SUV in Metro Manila just doesn't make sense.
The biggest dissonance, however, seems to be that the natural habitat of sport-utes is not the concrete jungle. Sure, they (sort of) prevent you from getting bullied by other rude motorists in the big, bad city. A case for the tall ride height can even be made, taking into consideration all the crazy flooding that happens down here.
But take an SUV out to the mountains or the countryside, and it makes more sense. Extra horses allow you to safely overtake slow vehicles puttering along country roads. A torquey engine gives you enough grunt to tackle inclines with ease and confidence. The elevated right is especially useful when you get to where the roads aren't paved.
Continue reading below ↓
Recommended Videos
And when the badge on that SUV says 'Trailblazer,' getting out of the cramped urban is the most legitimate way for the vehicle to live up to its name. Open up the 2.8-liter Duramax engine, and let its 200 horses loose on the open road and let it push its 500Nm up the hills. Hitch a trailer to the Chevy; it can handle up to three tons. Cross some rivers; you've got 800mm of water-wading capability.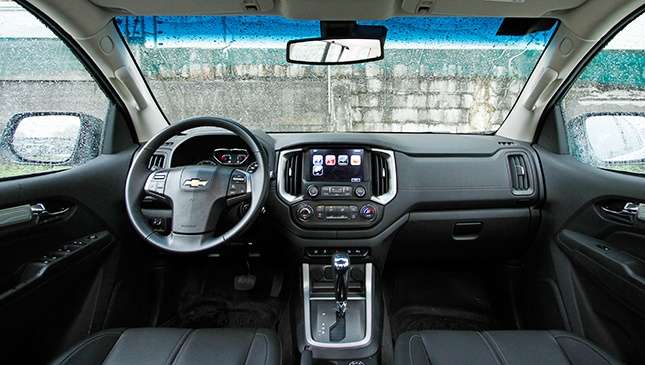 Behind the wheel of the 2017 model, you'll feel confident: The steering is tight and precise, the throttle seems to have no end as revs continue to climb, and the braking is deliberate and spot-on. Plus, it's nice to have modern doohickeys when you're out in the wilderness. Taking center stage is the updated Chevrolet MyLink infotainment system, which is easy enough to use without consulting the owner's manual. The 8-inch touchscreen doubles as a display for the backing-up camera, while another display built into the rearview mirror shows information like tire pressure and distance to the wall (or rock face) while parking.
The new Trailblazer is a fun car to drive, in or out of the city. But if you really want to experience and maximize it, get it out of the metro. It really has what it takes to keep you safe outside the comforts of paved city streets. Do some camping. Go off-roading. Blaze a trail.
SPECS: CHEVROLET TRAILBLAZER 2.8 4x4 Z71
Price: P1,881,888
Engine: 2.8-liter turbodiesel I4
Power: 200hp @ 3,600rpm
Torque: 500Nm @ 2,000rpm
Transmission: 6-speed automatic
Layout: 4WD
Seating: 7
Score: 17/20