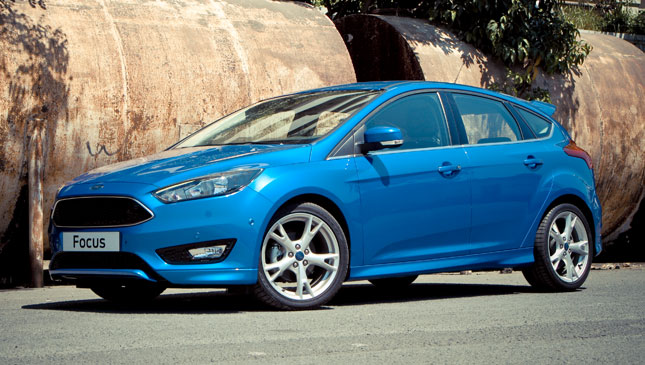 The Ford Focus remains an under-appreciated little gem. You don't see a lot of them on the streets—an instance of automotive injustice if there is one. Anyone contemplating the purchase of a compact hatchback should simply try this car before deciding. The new model is particularly compelling, because it adds a host of improvements that propel the Focus onto at least a podium position among its peers.
ADVERTISEMENT - CONTINUE READING BELOW ↓
The biggest news is the addition of a turbocharged gasoline engine, beating the Civic to it by nearly six months. The 1.5-liter four-cylinder motor delivers 178hp, which is about what you'd expect from a normally aspirated 2.0-liter mill these days. That's already generous for a compact car, but what really delivers a punch is the torque. There's 240Nm, all of it available just off idle at 1,500 rpm.
You might be skeptical about whether a turbo engine can deliver the proper experience for a personal/family hatchback such as the Focus. After all, such powerplants were known for slow response and on/off behavior when it comes to power. Not this one. Ford has been honing its expertise with the EcoBoost engine family, and has successfully replicated the feel of a larger normally aspirated mill while aiming to deliver better fuel efficiency.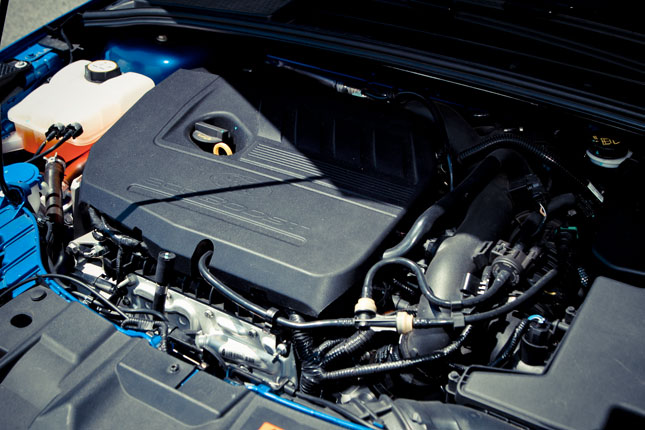 ADVERTISEMENT - CONTINUE READING BELOW ↓
Recommended Videos
Exhaust gases take a shorter route to get to the turbo. Direct-injection and variable valve timing make sure the motor gets enough air and fuel. As a result, the 1.5-liter EcoBoost never feels like it's waiting for the turbo to spool up. There's plenty of torque even at lower revs. Response to the accelerator pedal is practically instantaneous. There's a healthy shove in the back as the engine spins toward redline, accompanied by a hard-edged growl.
The four-banger is mated to a six-speed automatic transmission that is likewise smooth and responsive, particularly when compared with the old dual-clutch gearbox. There's a Sport mode, accessible by shifting the lever downward, and manual is available anytime via steering-wheel paddles. As for fuel usage, despite the small displacement of its engine, this Ford won't win any fuel-efficiency awards. Our test unit may deliver better mileage after its break-in period, but it struggled to get past 6km/L in city driving.
ADVERTISEMENT - CONTINUE READING BELOW ↓
The strong point of the Focus has always been its chassis, and this one happily continues the tradition. It's the best in its class in soaking up the bumps while delivering a comfortable ride. Steering feel remains sublime, an improvement even over previous generations. Handling is precise, and quite a delight at both low- and high-speed turns. The performance here wouldn't be out of place in an entry-level sports car.
What the Focus really reminds us of is a German sports sedan, for better and for worse. For better is the proverbial bank-vault solid frame, no doubt allowing for the superb chassis tuning. The doors swing with a heavy feel, and close with a solid Teutonic thump.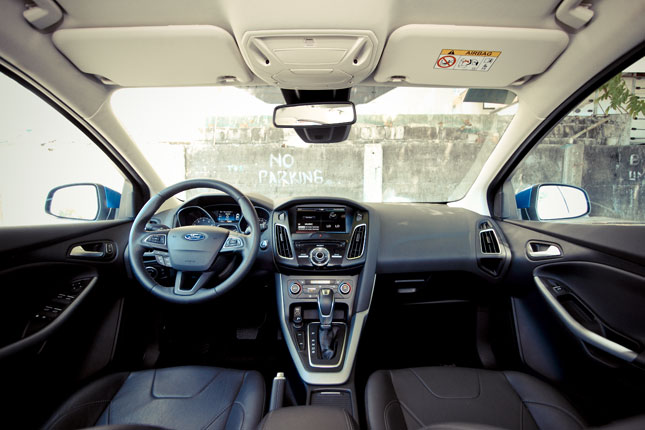 ADVERTISEMENT - CONTINUE READING BELOW ↓
For worse is that the interior is rather tight. Those expecting Honda-like spaciousness might be disappointed, as will stouter passengers. The driver's leg will be nearly rubbing against the center of the dashboard. Rear passengers have barely enough knee room, and the floor has a big center tunnel as well. Shoulder space is good for two but tight for three, more so if there's a child seat installed. With three adults in the back, the outboard passengers may find their heads knocking against the door frame.
That said, the quality of materials gives the interior a premium feel. Soft-touch plastics and metallic accents are the main components. The driver seat is power-adjustable, and keyless access with push-button start is standard.
Ford has been generous almost to a fault when it comes to installing convenience features into its cars. The park-assist system debuts on the Focus, allowing the car to steer itself into a parallel-parking space. New is perpendicular park assist, which lets the car back itself into a space. There's also park-out Assist, which steers the car out of a parallel parking space. It's nowhere near as quick as Russ Swift, but it should be of immense help for spatially challenged motorists.
ADVERTISEMENT - CONTINUE READING BELOW ↓
Safety systems include Active City Stop. This uses windshield-mounted sensors to detect a possible crash and pre-charge the brakes. The Focus can also apply the brakes and reduce engine torque on its own. What's more, owners can program a spare key with built-in limitations such as speed, stereo volume, or not allowing the car to move if the seatbelt isn't fastened. Those with a novice or potential beast-mode driver in the house could use this feature to impose such limits.
There are other electronic safety aids that improve the driving experience, but are thankfully unobtrusive. There's hill-start assist, where the car keeps the brakes on for several seconds after you release the pedal. The Focus also has torque vectoring, which is able to brake an inside wheel when cornering. We couldn't detect any intervention while driving, save for the grin-inducing cornering. This probably meant that the system was doing its job.
ADVERTISEMENT - CONTINUE READING BELOW ↓
Whether or not you ultimately fall for the Focus' charms depends on your agreement with the typical German execution of the automobile. The new Focus is a well-engineered premium car loaded with all the convenience and driver's assist features currently available. Just don't expect much back-seat room.
The Focus is an excellent driver's car that just happens to have the body of a family hatchback. The smooth new turbo engine does wonders for its character, delivering delight to whoever is behind the wheel.
SPECS: FORD FOCUS ECOBOOST SPORT+
Price: P1,278,000
Engine: 1.5-liter turbopetrol I4
Power: 178hp @ 6,000rpm
Torque: 240Nm @ 1,600-5,000rpm
Transmission: 6-speed automatic
Layout: FWD
Seating: 5
Score: 17/20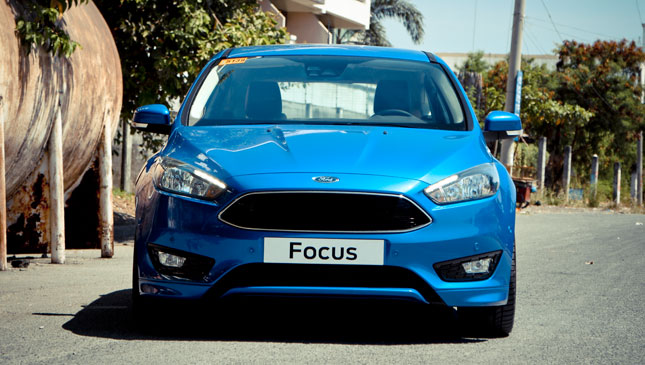 ADVERTISEMENT - CONTINUE READING BELOW ↓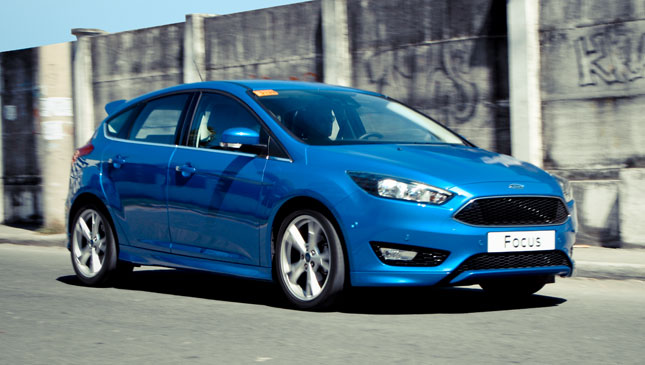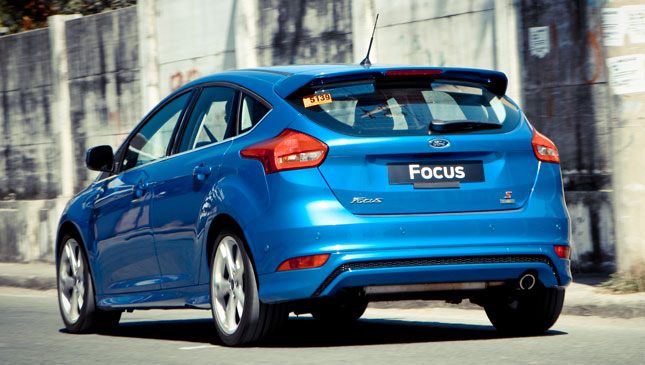 ADVERTISEMENT - CONTINUE READING BELOW ↓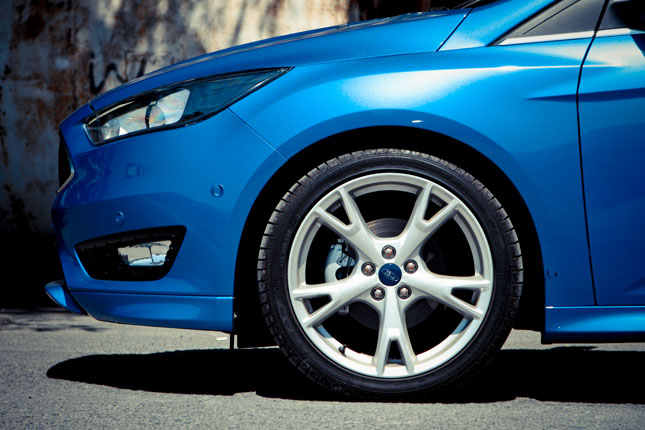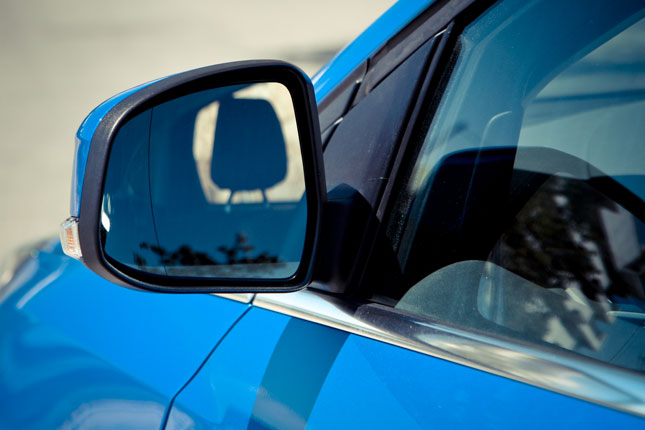 ADVERTISEMENT - CONTINUE READING BELOW ↓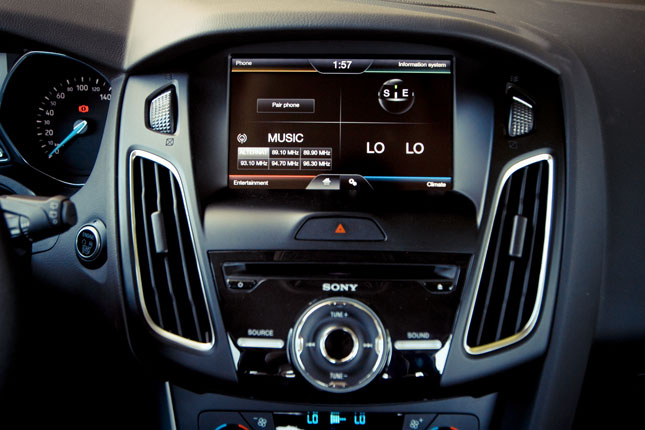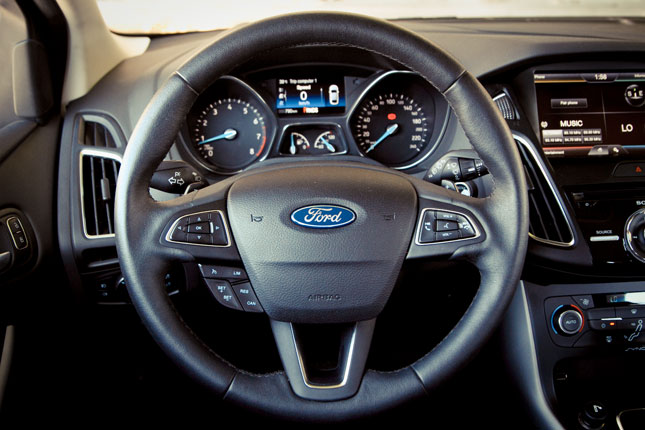 ADVERTISEMENT - CONTINUE READING BELOW ↓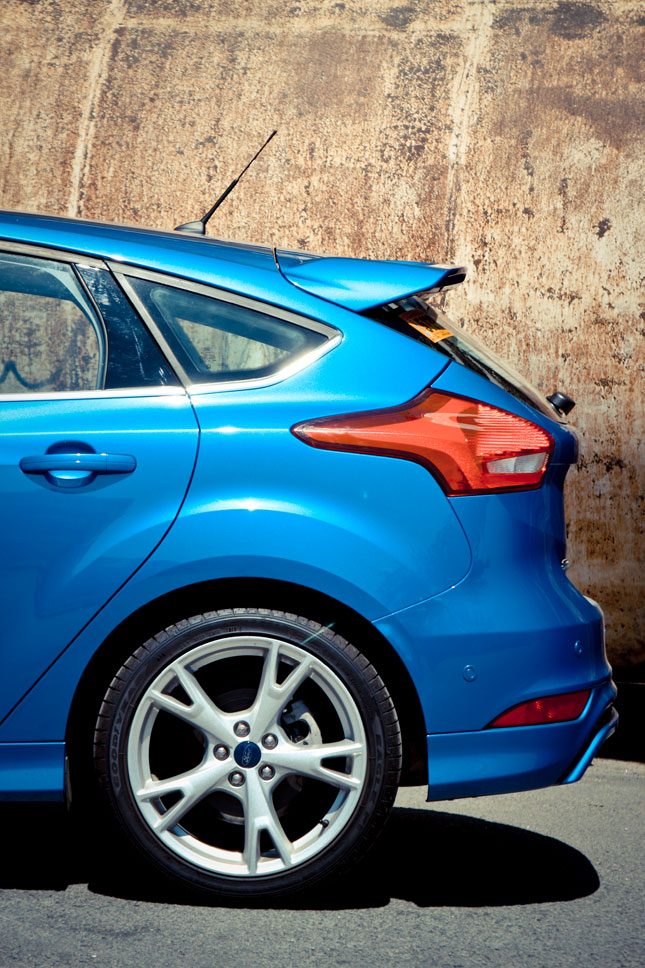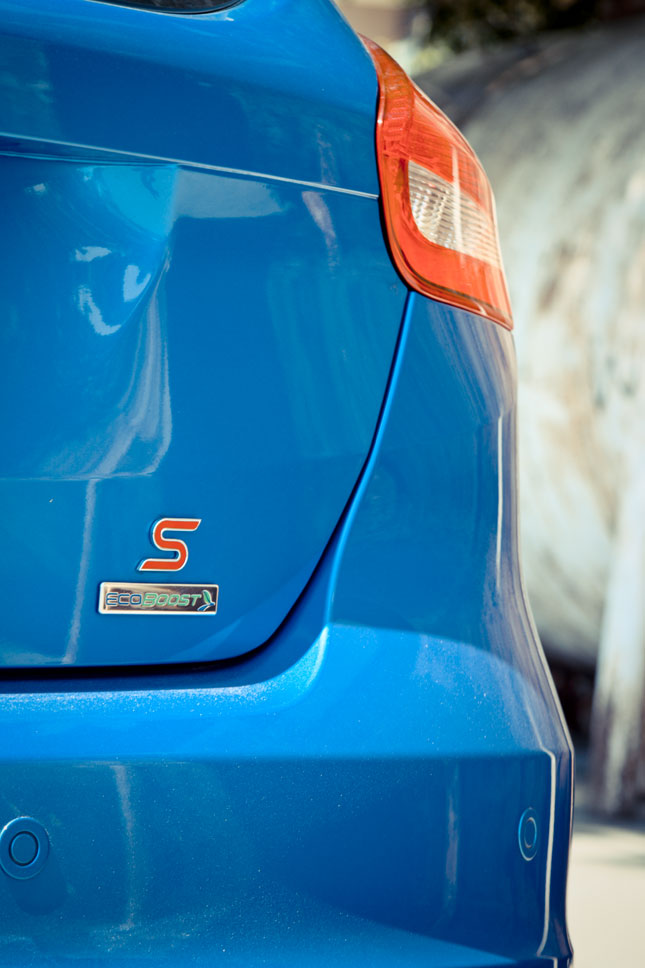 ADVERTISEMENT - CONTINUE READING BELOW ↓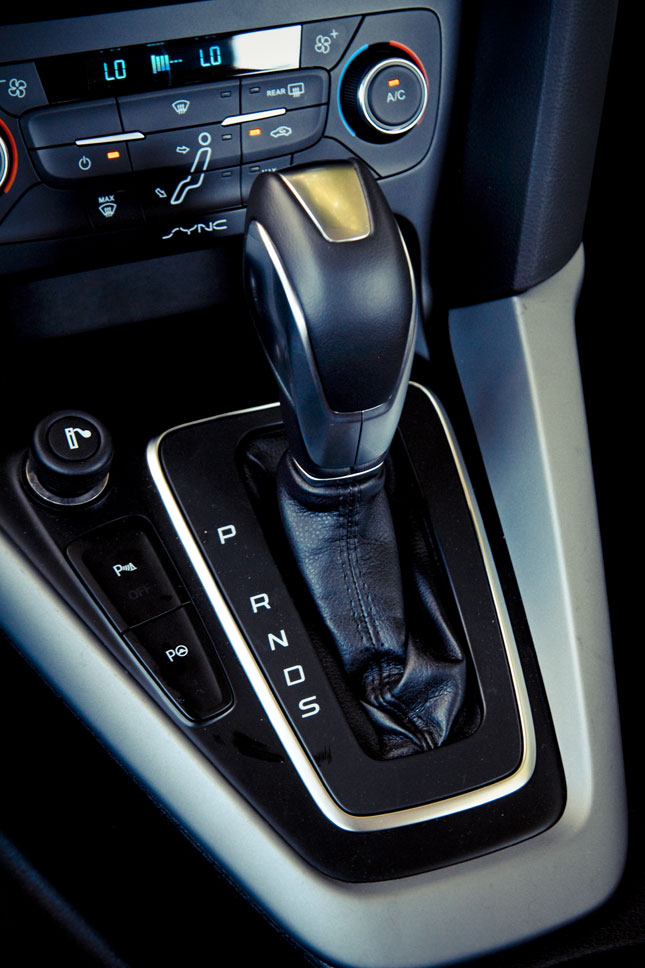 Note: This article first appeared in Top Gear Philippines' May 2016 issue.