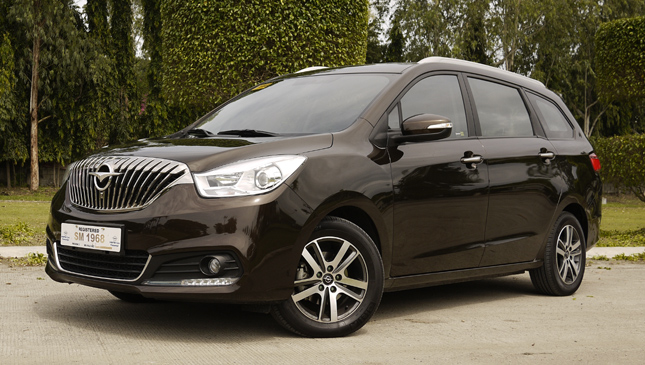 Haima is a brand unfamiliar to many Mañilenos, and for good reason. The brand's official distributor, the Laus Group, is keen to build the brand a loyal following before expanding outside of its northern market, up in the Pampanga region.
While this does wonders for customer satisfaction, it deprives buyers of some surprisingly good products, like the popular S5 crossover and this, Haima's first in-house developed minivan, the V70. A quantum leap upward in luxury and technology from the Mazda-based Freema of previous years. Impressive enough, even, to win the MPV category award at the Car of the Year Philippines two years back.
ADVERTISEMENT - CONTINUE READING BELOW ↓
Granted, other Chinese cars have won category awards. Easy enough if no new Japanese cars are launched in the same year. But the V70 beat out competitors from Korea and Japan—including one of the best-selling MPVs on the market today.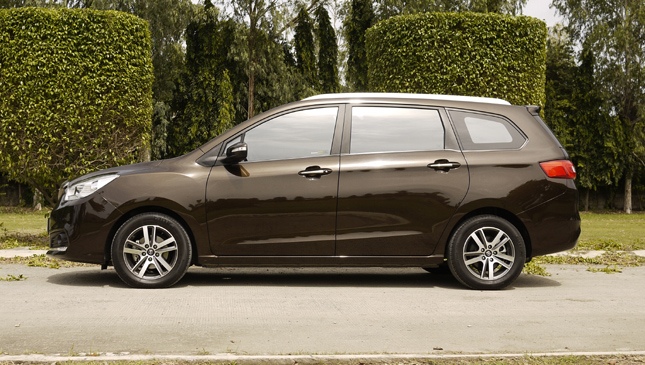 STYLING
As Haima's Japan-sourced legacy products are phased out in favor of all-new designs, the brand is establishing an identity that is uniquely Chinese. This means flowing, Buick-like body lines and an expressive waterfall grille rather than the previous Mazda-alike styling or the Opel-ish vibe that followed. Granted, the inverted wave grille might not be to everyone's tastes, but it is quite distinctive. Size-wise, it's a hair longer than an Innova, and just a few inches lower. As such, it's big enough to make the standard 16-inch alloy wheels look a bit underwhelming, but not so big as to make parking a chore.
ADVERTISEMENT - CONTINUE READING BELOW ↓
Recommended Videos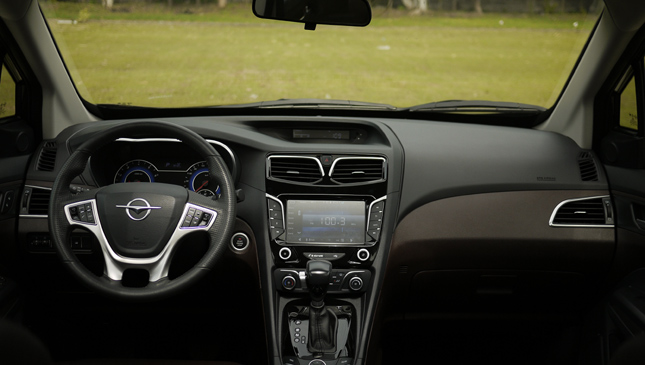 INTERIOR
That large exterior opens up to reveal a large interior draped in chocolate-colored faux leather and plastics rendered in a palette of black, matte silver and reddish brown bathed in muted sunlight streaming through the large sunroof. Panel fit and gaps are laser tight. Granted, the plastics are still hard in certain areas, but cover up the logo and you'd be hard pressed to tell that this isn't a mainstream Japanese or Korean car.
ADVERTISEMENT - CONTINUE READING BELOW ↓
Unlike the S5 we tested last year, the dashboard and console design are now fully mainstream, with all controls and display panels where you'd naturally expect them. The seats are deep and soft, and while the faux leather isn't quite as tight-fitting as in mainstream cars, it feels good against your skin.
A split second row limits seating to six. Both buckets sport Isofix and top tethers, but the fixed center console box means you have to fold down a seat to access the rear. Third row legroom is tight, but acceptable for medium-sized children, with generous headroom. The cargo bay is slightly narrower and somewhat lower than in the Innova, but the fold-flat third row actually gives it more usable space.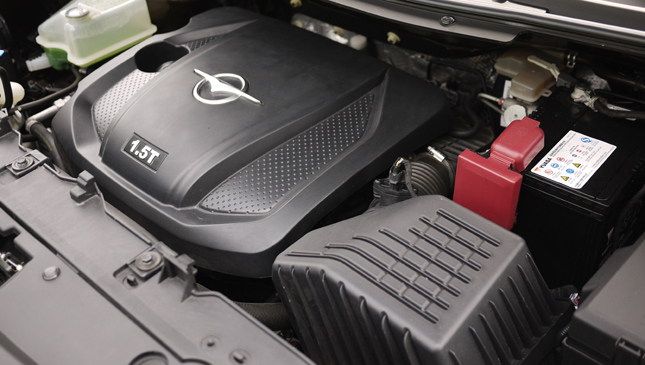 ADVERTISEMENT - CONTINUE READING BELOW ↓
ENGINE PERFORMANCE
The 1.5-liter turbocharged direct-injection gasoline engine under the V70's hood produces less power than in the S5, at just 156hp, but drive them back to back and you'd swear the V70 had more. Credit goes to the smooth shifting six-speed automatic transmission, which is more responsive than the S5's CVT. Fuel economy is still similar, however, at a middling 10-11.5km/L in mixed driving, but given the power on tap and the size of the V70, it seems mean to complain.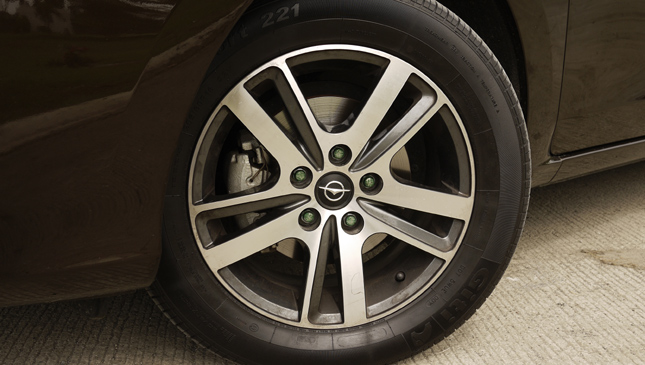 ADVERTISEMENT - CONTINUE READING BELOW ↓
RIDE AND HANDLING
The V70 isn't going to win any awards for driving dynamics. The steering is over-assisted and light—though I suppose that's a step up from the syrupy and overly heavy steering in the S5—and the suspension and brakes are soft. This being a unibody vehicle, cornering stability and high-speed tracking trump ladder frame MPVs. The GitiComfort tires make up for their lack of excitement with a relatively soft carcass and quiet ride. Around town, the V70's length does weigh on your mind, but the large glass area, as well as the rear proximity sensors and camera make parking a breeze.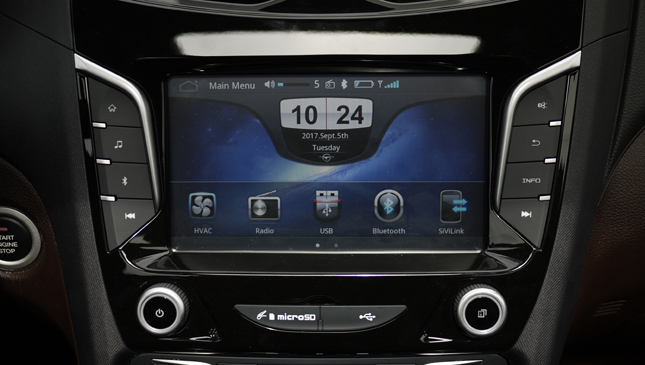 ADVERTISEMENT - CONTINUE READING BELOW ↓
EXTRA FEATURES
The V70 comes bundled with everything you expect of a top tier Japanese product, such as traction control, stability control, hill start and descent assist, cruise control, an adjustable speed warning buzzer and speed-sensitive locks. Then there's the large 8-inch touchscreen, which comes thoughtfully bundled with physical shortcut buttons and a console-mounted control-puck.
The one reminder of Chinese manufacture in the whole vehicle is found here: The infotainment console's Lunar Calendar. This caused me no end of confusion until I figured out what it was. While a bit lacking in power, the six-speaker system is better than in the V70's primary competitors, and a quick and dirty phone-tethering system even allows video streaming. Sometimes it's hard to remember how cheap this car actually is.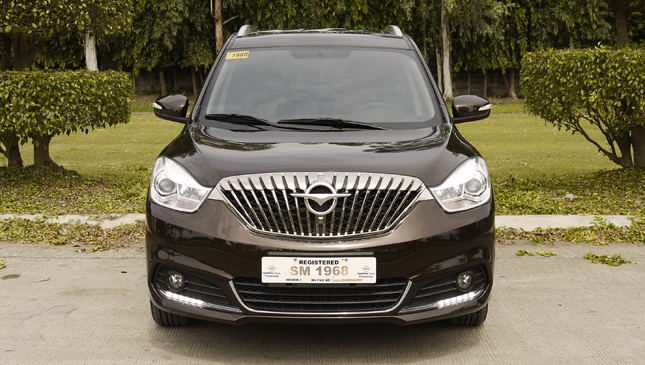 ADVERTISEMENT - CONTINUE READING BELOW ↓
VERDICT
How cheap is it? This model comes in at just P1.15 million. Which is an amazing price given the size and equipment spec of the V70. Granted, you can get an Innova or Xpander for that price, but the Xpander is smaller and the Innova won't have this level of kit or performance.
Unfortunately for us southern buyers, there's no place to buy a V70 around Manila. You have to travel all the way up to Pampanga to even look at one. But Haima Philippines has been in this game for nearly a decade, backed by the well-respected Laus Group—which means guaranteed support for customers, some of whom are already on their second or third Haima product. Perhaps that brand loyalty will help it migrate to Manila someday. Until then, however, Haima remains a niche northern oddity with a lot more to offer than you'd think.
SPECS: HAIMA V70 1.5T DELUXE
ADVERTISEMENT - CONTINUE READING BELOW ↓
Engine: 1.5-liter direct-injection turbo gasoline
Transmission: 6-speed automatic
Power: 156hp @ 5,500rpm
Torque: 220Nm @ 1,800-4,000rpm
Drivetrain: FWD
Price: P1,149,000
Score: 17/20
Haima V70