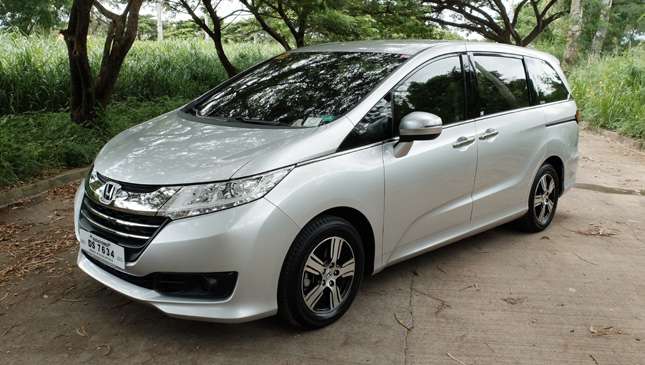 When it comes to cherished childhood memories, weekend family trips to the grocery would have to rank somewhere near the top of my list.
Few recollections are sweeter to me than filling a shopping cart to the brim with a week's worth of baon, and neatly stacking box upon box of groceries in the rear of our family SUV. As my office desktop will show, that penchant for organizing is a long gone habit. That first bit though? Let's just say my belly says it all.
I recently came across the chance to relive those memories after being handed the keys to a base model Honda Odyssey over the long weekend—a more appropriate vehicle for my favorite tasks. You see, that aforementioned family SUV was a third-gen Nissan Patrol (which has since been sold…shame); ideal for trips to the farm, less so for the grocery. Its tall ride height made ingress and egress difficult, and loading and unloading goods was a pain in the ass (I was less than five-feet tall then, my mom still is).
ADVERTISEMENT - CONTINUE READING BELOW ↓
A proper family vehicle? On paper, the Odyssey looks like a model transport for six or seven people. Would it strike the right chords after a week's worth of driving?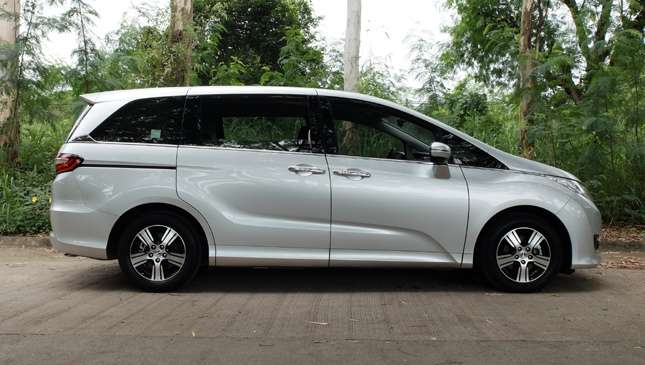 STYLING
As far as family haulers go, this one's a looker. A large grille, swept back headlights, and nice character lines give it an imposing albeit stylish presence on the road. And the taillights look very premium and modern. Its proportions are typical of its class, though conveniently much more compact than, say, a Kia Carnival. Large windows and a conservative hood and fenders provide impressive visibility, too.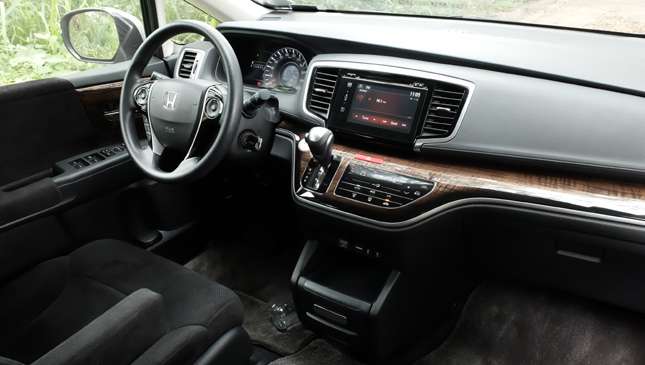 ADVERTISEMENT - CONTINUE READING BELOW ↓
Recommended Videos
INTERIOR
I have somewhat mixed feelings with regard to the cabin material. On one hand, all the dark fabrics feel premium and provide a very cozy interior environment. But on the other, they seem like they'd be quite a hassle to maintain. Vacuuming took a fair bit of time prior to the shoot. Still, overall I'm impressed. I'm quite particular about faux wood, and the Odyssey's doesn't feel cheap at all.
Seats are comfortable, and accessing the third row doesn't pose much of an issue. There's a lot of room and easily concealed storage compartments up front and in the second row.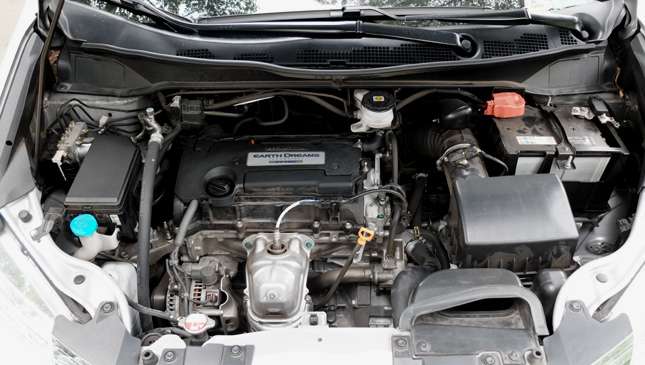 ENGINE PERFORMANCE
The Odyssey's 2.5-liter gasoline engine's 173hp and 226Nm never felt lacking during the lend-out period. I do have to say that the CVT it was mated to didn't do it justice at times. But it's not as if you'll be pushing its revs to its limits too often anyway.
ADVERTISEMENT - CONTINUE READING BELOW ↓
Getting up to legal speeds on the highway is quick, throttle response is good both at speed and in traffic, and it manages around 8km/L in mixed driving conditions (which included a few hours worth of traffic hell on the way back from a shoot down south).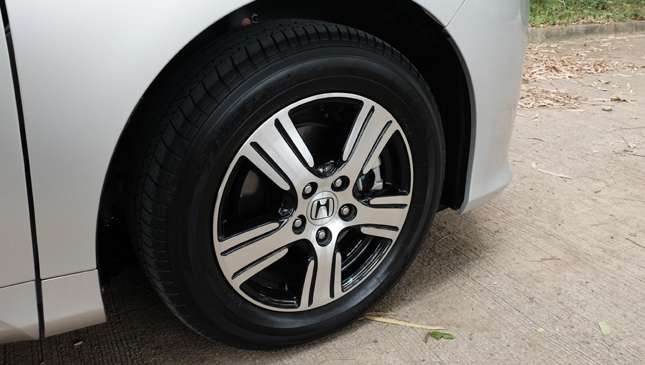 RIDE AND HANDLING
The Odyssey is unexpectedly agile for a vehicle of its size. That it would be easy to drive thanks to its light steering, a decent turning radius, and excellent visibility was a given only a couple of kilometers in. But once we got up to speed, there were times when this family vehicle was relatively lively.
On the downside, Honda may have sacrificed a little bit of comfort in favor of the car's surprisingly athletic handling. It isn't uncomfortable by any means, in fact NVH levels are impressive and the ride is as stable as you'd expect over ideal road surfaces. But the suspension exposed itself over some bumps and potholes. Nothing extreme though, maybe a little bit of extra roll here and there.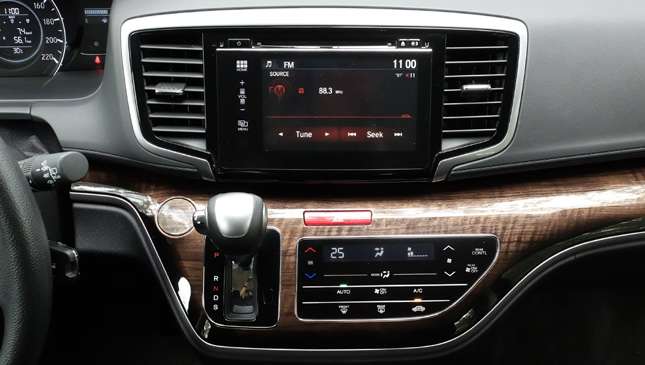 EXTRA FEATURES
There's cruise control, a single-zone automatic climate control, aircon vents all over the place, and an easy-to-use 7-inch touchscreen infotainment system with Bluetooth capability and a rear parking camera. The instrument gauges are clear and feature a nice design as well.
Worth noting are the foldable armrests up front, and numerous storage compartments including a drop down center unit in the second row with cup holders. Not a biggie, but only one of the vehicle's sliding doors can operate automatically.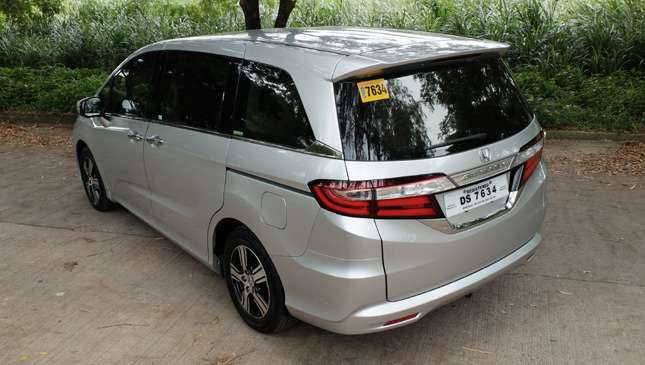 ADVERTISEMENT - CONTINUE READING BELOW ↓
VERDICT
In between ferrying balikbayans around town, laundry runs, and yes, trips to the shopping center, the Odyssey proved a capable family vehicle. It's not the comfiest model in its class, but it's arguably one of the best handling ones. What's more, its suitable size, great visibility and easy accessibility make it a good fit for driving in the city. How I wish my family had a vehicle just as convenient during grocery runs back when I was a kid.
SPECS: Honda Odyssey 2.4 EX CVT
Engine: 2.4-liter gasoline
Transmission: CVT
Power: 173hp @ 6,200rpm
Torque: 226Nm @ 4,000rpm
Drive: FWD
Seating: 7
Price: P1,953,000
Score: 17/20
Honda Odyssey
1 of 17