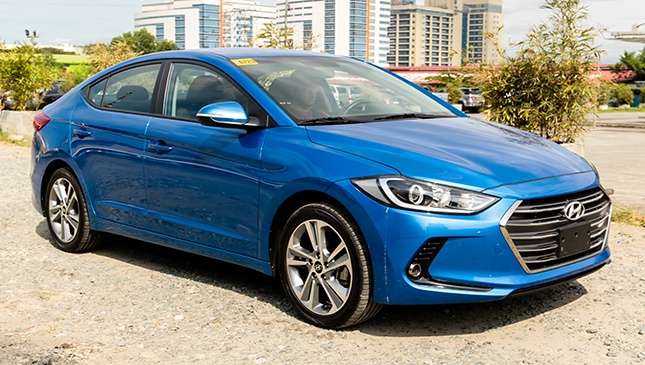 A couple of years ago, many considered the compact sedan category a dying class. Roads became infested with either subcompacts or compact crossovers, with rising petrol prices and constant floods helping justify the buyers' decision.
This ideology changed with the release of all-new C-segment models like the Mazda 3, Honda Civic and Toyota Altis. These cars brought back the fun (and life) into a sleeping segment while addressing majority of the car buyers' apprehensions.
Somewhere lost in the sea of Japanese compacts is this Eurasian sedan—designed by a German, engineered by the Koreans. It feels like ages ago when its predecessor won several Car of the Year awards worldwide. Can Hyundai's sixth-generation Elantra top its predecessor and catch up with its Japanese rivals?
Continue reading below ↓
Recommended Videos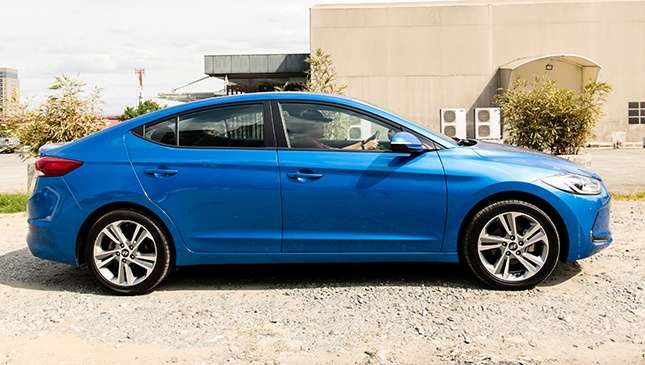 STYLING
The all-new Elantra has a silhouette reminiscent of the old model, but conveys a more traditional and modern styling. There are less flowing lines but it's more aerodynamic. It looks much more mature, modern and premium compared to its previous iteration.
However, I was stuck in traffic one time sandwiched by a Mazda 3 Speed and a Honda Civic RS. Pedestrians looked admiringly at both Japanese cars without even a glance at the Elantra, and I assure you the looks of the other drivers had nothing to do with it.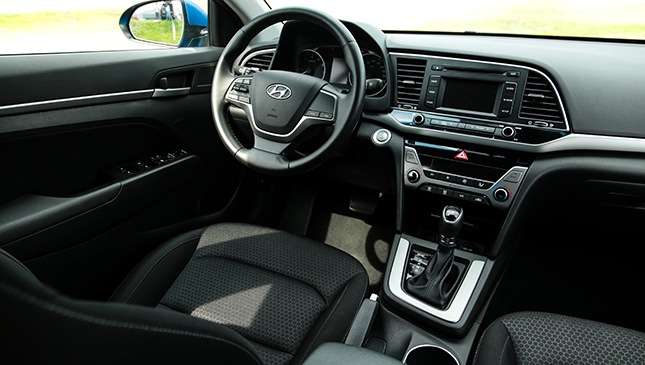 INTERIOR
They first thing you appreciate upon entering the cockpit is how incredibly comfortable the seats are to your vertebra, providing utmost support to the entirety of your back. Just like any other Korean brand, the cabin is a little too plasticky, but the use of high-grade plastics makes up for this. The distinctly Hyundai blue illumination is still there, and the center console is now slightly angled for a more driver-centric configuration.
More evidence of how the Elantra has matured can be seen throughout its cabin. The previous generation felt cocooned while this one feels open. Legroom in both the front and rear is impressive. You now have the comfort of larger midsize sedans, minus the girth. The minimalist interior makes sense; everything feels exactly where it should be.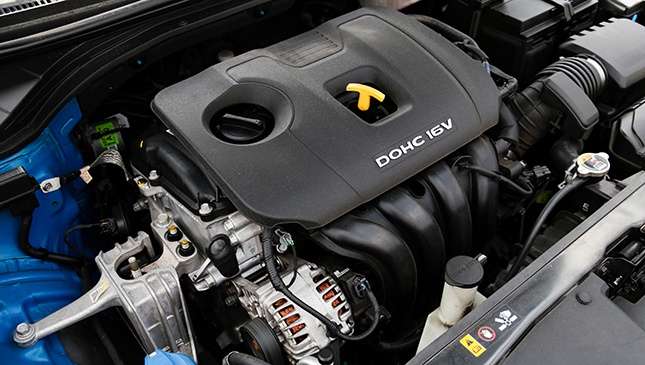 ENGINE PERFORMANCE:
The 2.0-liter Nu engine in the GLS variant is quick to rev and provides adequate power. It responds well, requiring minimum effort at the pedal to accelerate. Still, don't expect this car to encourage enthusiastic driving as you'll get the sense it's been tuned to be more of a point A to point B commuter.
After almost 200km with the unit, the Elantra averaged a 6km/L reading—not too surprising given that it spent most of the time stuck in traffic, averaging a mere 16kph. Engine noise is dramatically less than the previous model, too.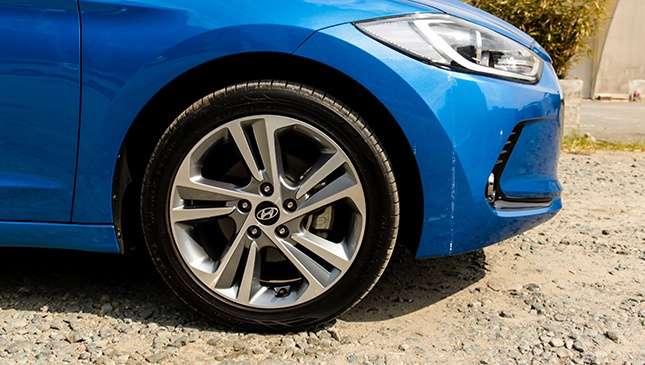 RIDE AND HANDLING
Versus the previous generation, the new Elantra is definitely quieter and more refined. The car flows with a controlled roll from corner to corner and has steering in line with how a typical compact sedan should feel. The powertrain can be described as practical.
Overall, the improvements are good enough to conquer the daily slog of urban motoring, but good isn't necessarily great.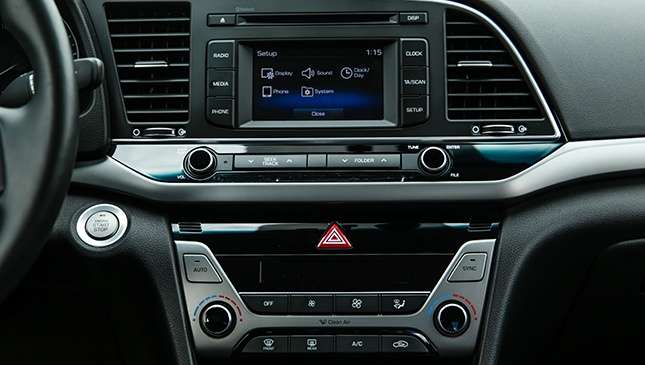 EXTRA FEATURES
What the car generously provides in interior space, it falls a little short in the tech department. Missing are the usual toys that you'd normally expect from a top-spec model in this segment, like daytime running lights, electric seat adjustment, and integrated drive modes. Heck, the driver window doesn't even raise with a single pull of the lever. But it can park itself using its Rear Parking Assist System, and it has an illuminated vanity mirror and and USB power slot for the ladies.
VERDICT
At P1.158 Million, you can argue that the Elantra 2.0 GLS is the biggest bang for your buck in this segment. But if cost were not relevant to a buyer, he might be tempted to spend a little more for the flashier options in this segment.
Given its competitive pricing, the lower 1.6 GL Elantra is also worth considering as an enticing alternative. A midsize interior at a subcompact price? Now that sounds like a winner to me.
SPECS: HYUNDAI ELANTRA 2.0 GLS AT
Engine: 2.0-liter DOHC I4 Gasoline
Transmission: 6-speed automatic
Power: 152hp @ 6,200rpm
Torque: 196Nm @ 4,000rpm
Drive Layout: FWD
Seating: 5
Price: P1,158,000
Score: 16/20
Hyundai Elantra