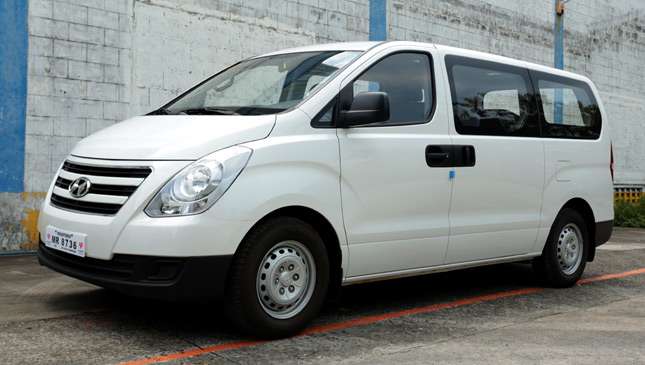 The Hyundai Grand Starex has always been a popular choice among van lovers. However, until recently, Hyundai Philippines only offered it with 10 seats. In January, the nameplate joined the commuter segment with the Super Express, which can accommodate up to 15 people.
Hyundai claimed when it launched that the Super Express was designed with the Filipino commuter in mind. So, how does it fare?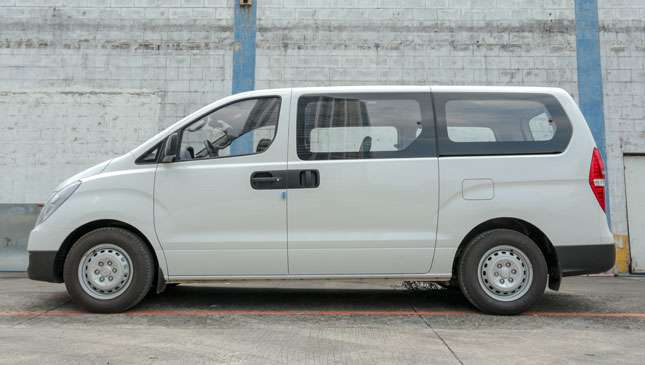 ADVERTISEMENT - CONTINUE READING BELOW ↓
EXTERIOR
The design of the Super Express is pretty much identical to the other Grand Starex variants. It retains the jutted nose, big windshield, and long parallel rear windows. Like the base 10-seater, it's fitted with steel wheels. Identifying it as a new variant is a 'Super Express' sticker in the rear. Thankfully, the dual-sliding doors have been retained as well.
ADVERTISEMENT - CONTINUE READING BELOW ↓
Recommended Videos
INTERIOR
While Hyundai has added more seats to the Grand Starex, it hasn't actually made the vehicle any bigger. The Super Express shares the exact same dimensions as its 10-seater siblings, so the space inside isn't as roomy as you'd expect. This is particularly true in the middle two rows, where legroom is an issue for taller passengers. On the plus side, these rows have jump seats to make rear access easier. The fabric seats are slightly firm, but are fairly comfortable.
Amenities-wise, there isn't much worth highlighting. The radio head unit can accommodate auxiliary cables and USBs, so you can still play your Spotify playlist on a road trip. There are plenty of handles installed to help you get in and out of the van, too.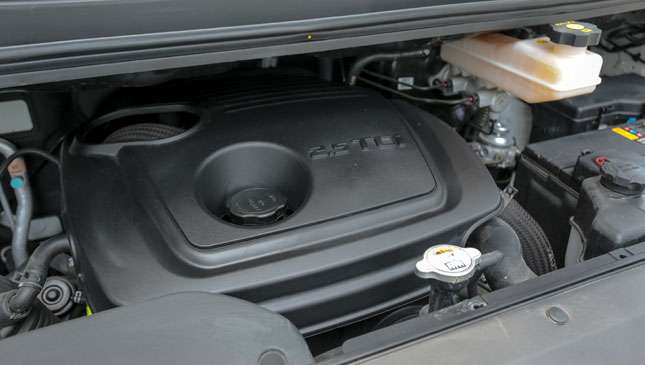 ADVERTISEMENT - CONTINUE READING BELOW ↓
ENGINE PERFORMANCE
The Super Express's best feature is its engine. Under the hood is a 2.5-liter diesel with 99hp and 226Nm. It doesn't seem like much on paper, but it picks up speed with relative ease once the revs climb. Power is consistent throughout the power band, too. This is mated to a five-speed manual 'box, which is laid-out just right to provide ample power even when you shift a bit too early. The fuel gauge on this test unit was a bit glitchy, so we weren't able to get a reasonable fuel economy figure.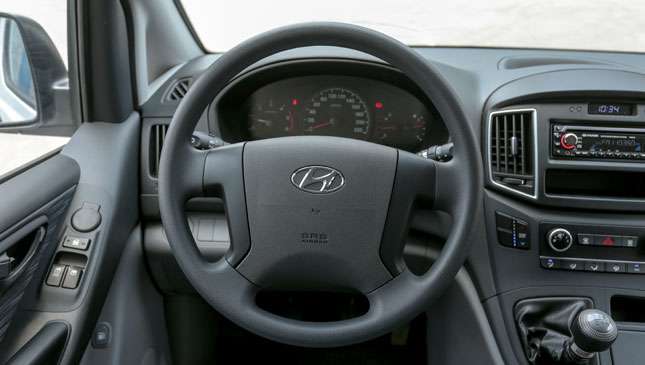 ADVERTISEMENT - CONTINUE READING BELOW ↓
RIDE AND HANDLING
Underneath the Super Express are 16in tires fixed to MacPherson struts up front, and a rigid-axle 5-link in the rear. The rubber is arguably a bit too small for a van of this capacity, and you can feel it when the van is moving. On bumpy roads, the ride doesn't dampen too well, and you feel the chassis nudging upwards underneath you along the uneven surface.
The handling, meanwhile, is light and agile for a van this size. The hydraulic power steering didn't feel heavy at all compared to modern electronic set-ups. The dimensions are easy enough to get used to, but do note that there's no backing-up camera or sensors, so reverse parking is a matter of trial and error.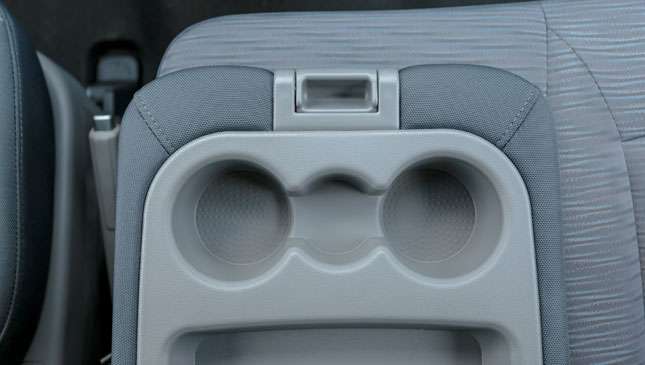 ADVERTISEMENT - CONTINUE READING BELOW ↓
EXTRA FEATURES
Modern conveniences on board include front power windows and central locking. There's a slot available for electric side mirror adjustment, which we assume is a dealer option. The middle seat up front folds down to become a cupholder and a storage nook.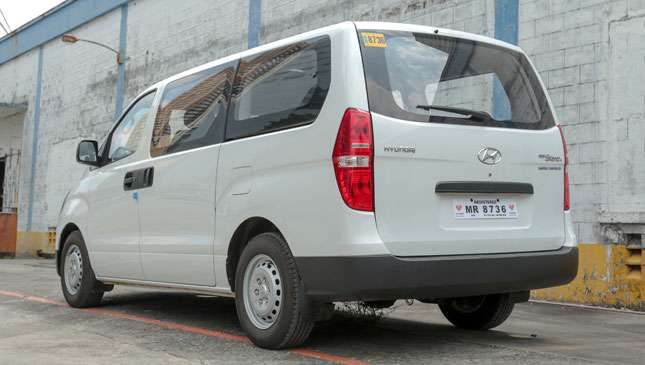 VERDICT
When it comes down to it, the Super Express is the same old Grand Starex with more seats. Price-wise, it's in the same ballpark as the commuter version of the Toyota Hiace. The Super Express isn't a bad choice if your sole goal is to get a big group from point A to B in one trip with minimal fuss. As Hyundai puts it, it's an ideal van for commercial use.
ADVERTISEMENT - CONTINUE READING BELOW ↓
SPECS: Hyundai Grand Starex Super Express
Engine: 2.5-liter diesel
Transmission: 5-speed manual
Power: 99hp @ 3,900rpm
Torque: 226Nm @ 2,000rpm
Drive: RWD
Seating: 15
Price: P1,398,000
Score: 15/20
UPDATE as of June 11, 2018: Hyundai Asia Resources Inc. (HARI) went all out at this year's Manila International Auto Show (MIAS). The Korean carmaker's official Philippine distributor has brought in not one, not two, but four brand-new vehicles to the local market: the all-new Veloster, the Kona subcompact crossover, the all-new Santa Fe, and the Ioniq Hybrid. That's quite a lineup. The most important of the bunch is the Kona, which will compete directly with nameplates like the Nissan Juke, Honda HR-V, and Mazda CX-3. Beneath this crossover's futuristic design and stylish components is a 2.0-liter gasoline engine capable of 147hp and 179Nm mated to a six-speed automatic transmission. Pricing has yet to be finalized, but expect the Kona to go for between P1.1 million to P1.5 million.
Hyundai Grand Starex Super Express