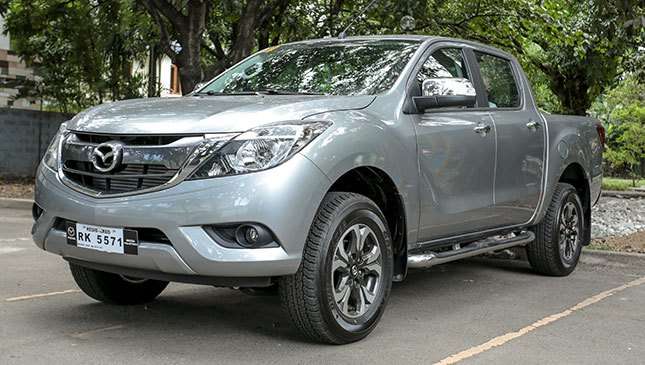 It's been a while since we last heard anything about Mazda's pickup, the BT-50. It was launched back in 2012, and production of its refreshed version began in Thailand back in 2015. After that? Nada--until its surprise arrival at the 2017 Manila International Auto Show. Didn't notice? That's understandable, considering the rest of Mazda's lineup during the event. But hey, it's finally here.
During the earlier half of the decade, the BT-50 provided the Philippine market with a Japanese alternative to the Ford Ranger (they're clones, practically). And while the former saw nowhere near the success of its American counterpart, we still did manage to see a number of them plying our streets. More modern competitors have entered the local auto scene since then, so how does this Mazda stack up to its competitors?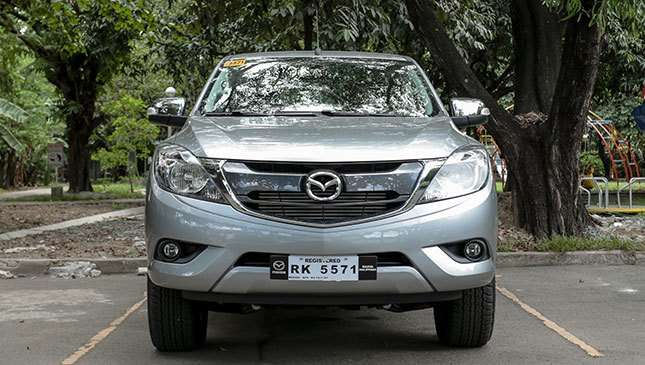 ADVERTISEMENT - CONTINUE READING BELOW ↓
Styling
The BT-50's looks have held up relatively okay over the years. With the refresh, it gets a handful of aesthetic tweaks. We have slightly redesigned head and tail lamps, as well as a new, tubular stepboard design and 17-inch alloys. The company's also ditched the old honeycomb style front grille in favor a simpler, bolder-looking design.
As far a facelifts go, this one's subtle--you'd hardly be able to tell the difference from a distance. Not that it appears obsolete, but while it does look like it belongs, we can't help but feel outdated sitting in traffic next to its newer competition. Still, we have to say it's a nice-looking pickup truck.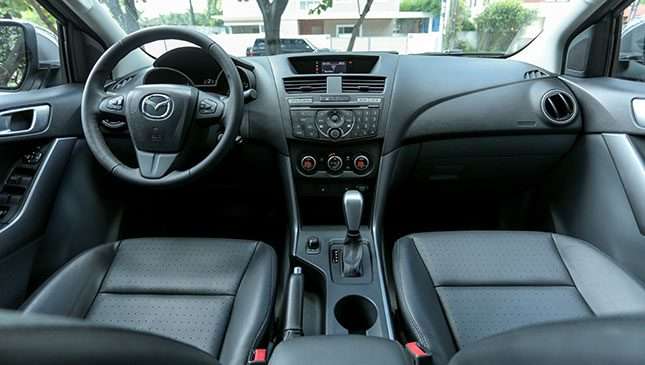 Interior
No changes here. Or at least none that we could notice. The cabin is identical to the pre-refresh model: There's still plenty of room all around, and it still carries a dark vibe and minimalist overall layout. Materials are still a mix of refined plastics and leather, and the trim holds up well for the most part. An arm rest folds down in between the rear passenger seats, so that's a plus, too.
By the way, if you don't own a car charger for your gadgets, tough luck. There are no USB ports, so you'll have to do with several 12V power outlets scattered throughout the cabin. Also, getting inside can be a chore for smaller passengers, as the doors are quite heavy.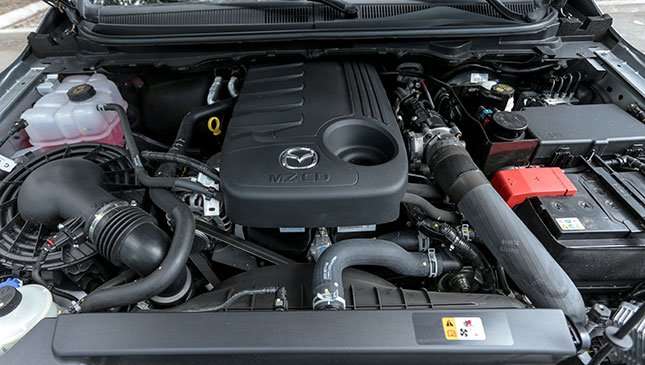 Engine performance
We're driving the BT-50's top-of-the-line 4x4 variant, but it's available in two other 4x2s. This one in particular runs on a 3.2-liter turbodiesel engine capable of 197hp and 470Nm mated to a six-speed automatic transmission. The pickup does take a bit to get going, feeling heavy at first. Once it does, it livens up, making getting up to speed and overtaking a cinch.
Do take note though these impressions are based in city driving conditions, and that the unit wasn't fully broken into (odometer just a little over 800km) when we were handed the keys. Impressively, the pickup proved pretty efficient, sipping just a third of its 80-liter fuel tank capacity in a week. Main takeaways? The BT-50's mill is efficient, torquey, and still good overall.
ADVERTISEMENT - CONTINUE READING BELOW ↓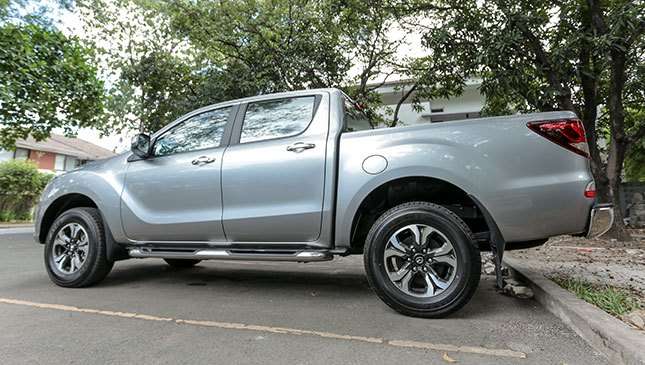 Ride and handling
Steering and maneuvers at low speeds tend to lean on the heavy side, but the BT-50 proves easy to drive for the most part and its turning radius feels smaller than its size. Where it stands out though is ride comfort, as it provides admirable NVH levels, and its suspension handles the bump and grind of Manila's roads with aplomb.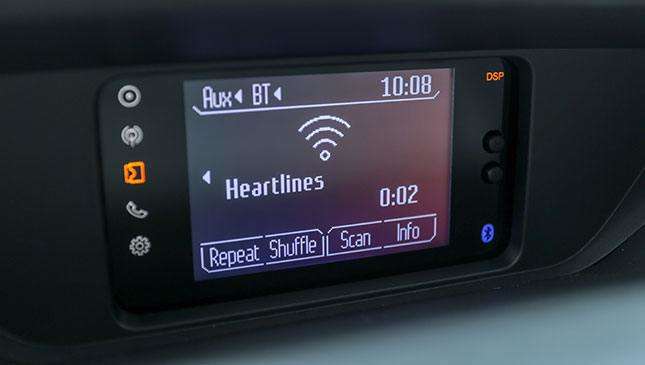 Extra features
The top-spec BT-50 gets seamless Bluetooth connectivity, dual-zone climate control, cruise and hill descent control, and a reverse parking camera, which feeds video to a small screen mounted inside the auto-dimming rearview mirror (depending on your preference, either a convenience or distraction). The sound system is respectable, too.
We have to say though, the head unit feels pretty outdated. You get a ton of buttons that have no place in a modern pickup, and controlling and selecting items on the miniscule screen takes a little getting used to. We sure wish Mazda had given the system a little nip and tuck.
The Verdict
The changes are subtle--maybe even too subtle. Don't get us wrong, the BT-50 remains a respectable pickup. It provides a good combination of comfort and capability, and performs much better than its age might suggest. But at this price point, there are just too many options out there--more modern ones, with more features, edgier designs, and more refined interiors. Simply put, refresh falls short of brining the model up to speed with newer competition.
On a high note though, we're really looking forward to see what Mazda cooks up with its partnership with Isuzu. If it happens to be the next-generation BT-50, we feel we might be changing our tune rather quickly.
SPECS: MAZDA BT-50 3.2 4x4 AT
Engine: 3.2-liter turbo diesel
Transmission: 6-speed automatic
ADVERTISEMENT - CONTINUE READING BELOW ↓
Power: 197hp @ 3,000rpm
Torque: 470Nm @ 1,750-2,500rpm
Drive: 4WD
Seating: 5
Price: P1,550,000
Score: 16/20
Mazda BT-50