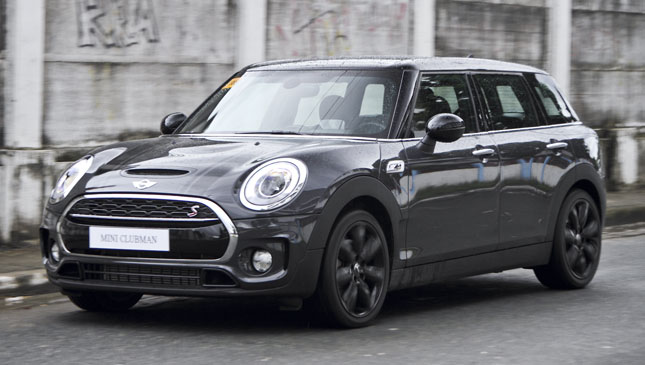 Let's get it out of the way: I'm a sucker for wagons. Their practicality appeals to me. I guess I'm not really the type who is into crossovers. I prefer to ride close to the ground and still have the loading capacity of an SUV. I'm traditional like that.
ADVERTISEMENT - CONTINUE READING BELOW ↓
Thus, the Mini Cooper Clubman S and I get along very well. Its design is a nod to the original Mini penned by that Issigonis fellow, of course—except current Minis aren't the bite-sized cars they used to be. And that's a good thing! And now that Mini's stable is growing, there are more practical formats to choose from, too.
Anyway, the Clubman's utilitarian body style already existed in the '60s as the Morris Mini Traveller/Austin Mini Countryman. The best part is that the signature barn-style doors have been retained and highlighted. These not only look great, but are also super-practical. Need to load some groceries? One door opens with a push of the trunk-release button on the transponder key. These doors also have storage pockets built into them. This is great for growing families, or for when you need places to keep knick-knacks .
Bigger items are also a breeze to accommodate, and as you can see, I was able to fit my road bike after dropping the rear seatbacks. It's just like loading stuff into a giant refrigerator. Another reason the great-looking barn-door design is clever is that in a car as low as the Clubman, you would probably bump your head or strain your back when crouching down too low under a conventional hatch.
ADVERTISEMENT - CONTINUE READING BELOW ↓
Recommended Videos
Inside, the second-row offers decent room, thanks to the extended wheelbase that accommodates the rear passenger doors. Now that is a huge plus and an excellent bargaining chip if you want to sell the idea of a Cooper S to the missus. Cupholders, storage spaces, and cubbyholes abound as well. There's even a secret compartment under the rear cargo floor. I would personally choose the Clubman over the two-door hardtop Paceman or even the Countryman crossover—that's how smitten I am.
The cabin is funky, fun, and full of non-essential gimmicks like ambient lighting with 12 settings and 255 color tones; a colored ring around the center display that glows brighter when you increase audio volume; toggle switches everywhere, including a huge red one for the starter; and a HUD. Still, the busy design works, and is something that you will enjoy. Sitting inside is an event. The version of BMW's iDrive adapted for Mini is appreciated, too.
ADVERTISEMENT - CONTINUE READING BELOW ↓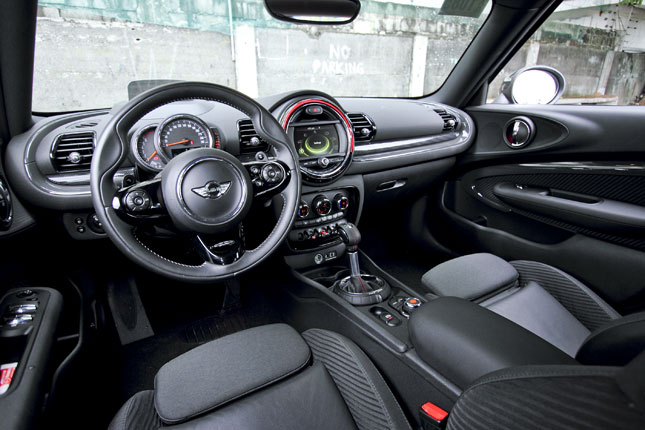 But make no mistake: Under all the frivolous cutesy stuff is a genuine driver's car. Listen closely and you will hear the faint whistle of the turbocharger wastegate when you let off the gas pedal. Shift down to a lower gear and ride the engine hard, and you will also hear the exhaust bark. The driving position can be set to what I dub the rally-driver style, with the seat super-low to the floor and the steering wheel close to your chest. It's characteristics like these that get me hooked. And let's not forget the eight-speed automatic transmission that can be manipulated through the small paddles behind the steering wheel.
ADVERTISEMENT - CONTINUE READING BELOW ↓
The Clubman is essentially a BMW underneath the very nice exterior, so it handles great. The suspension has been tuned to be true to the go-kart handling characteristics of the original Mini. And if you are talking about driving engagement, twist the massive drive-mode selector ring at the base of the shifter to Sport and feel the full grunt of the 2.0-liter, direct-injection turbocharged engine push you into your seat. Its astonishing 192hp peaks at 5,000rpm, and 280Nm is available from 1,250rpm. Wow. When economy is the goal, the Mid and Green drive modes each have a distinct character, too.
It's no secret that modern Minis have to be driven hard and often, or else they encounter minor gremlins. That's one gripe. The other is that there is no spare tire. Damn. Again, this is something that I'm not too comfortable with. Oh, and there's the horn that has a significant delay. I'm told that all Minis have this peculiar quirk. There's also the P3.2-million price tag. Ouch! It ain't cheap at all, guys.
ADVERTISEMENT - CONTINUE READING BELOW ↓
That said, I'm willing to overlook these things because of Mini's brand cachet and current BMW origin. It's a luxury car now. Plus, it comes in this kick-ass color. And the sound system is awesome when it comes to clarity and punch. And did I already say that it's a genuine German sport wagon?
SPECS: MINI COOPER CLUBMAN S
Price: P3,200,000
Engine: 2.0-liter turbopetrol I4
Power: 192hp @ 5,000rpm
Torque: 280Nm @ 1,250rpm
Transmission: 8-speed automatic
Layout: FWD
Seating: 5
Score: 16/20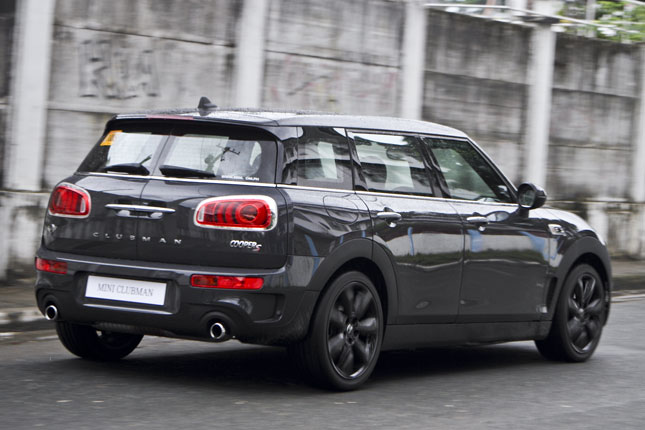 ADVERTISEMENT - CONTINUE READING BELOW ↓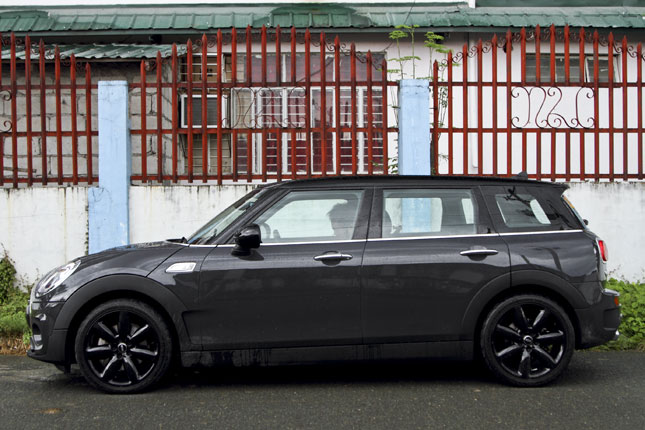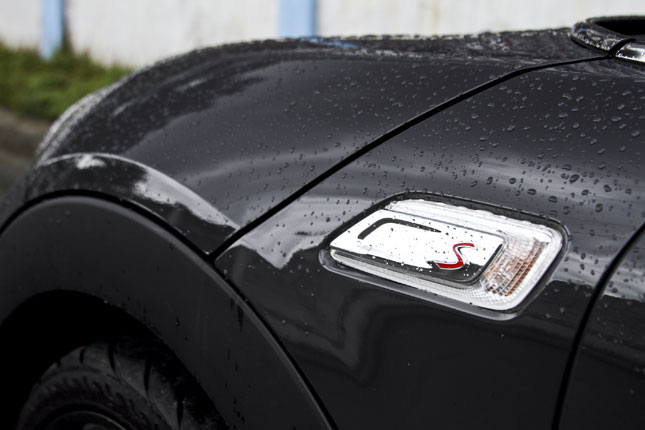 ADVERTISEMENT - CONTINUE READING BELOW ↓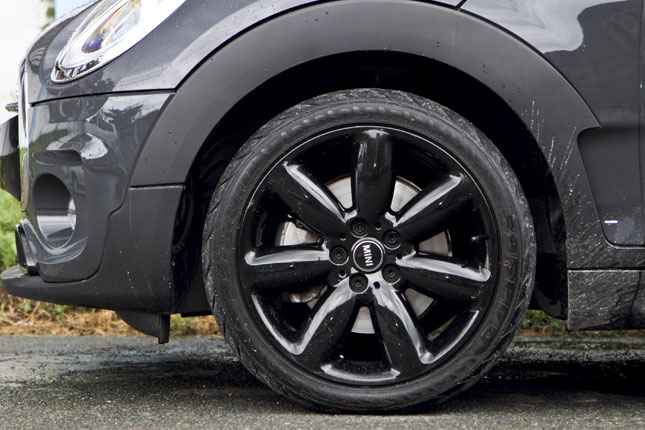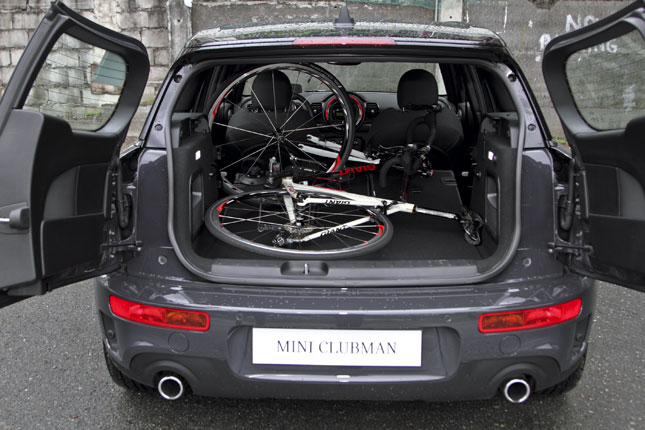 ADVERTISEMENT - CONTINUE READING BELOW ↓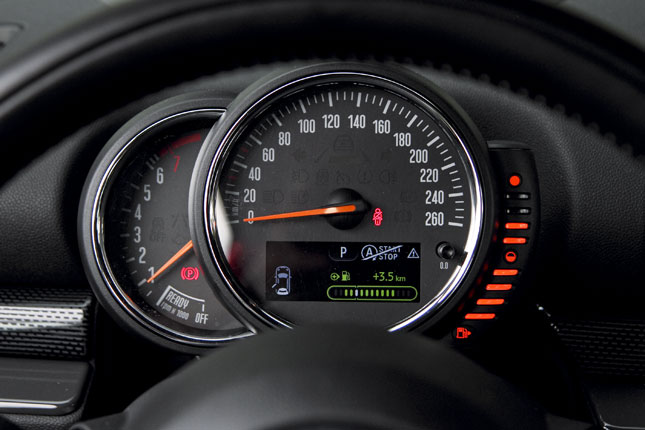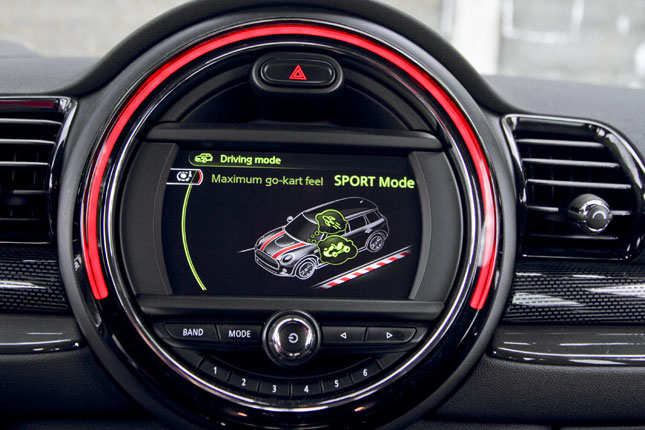 ADVERTISEMENT - CONTINUE READING BELOW ↓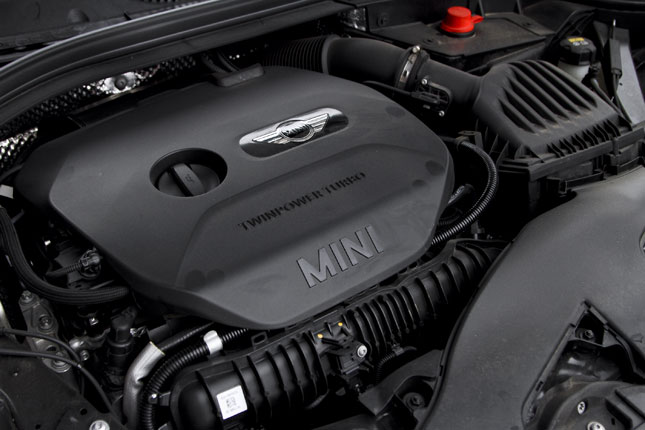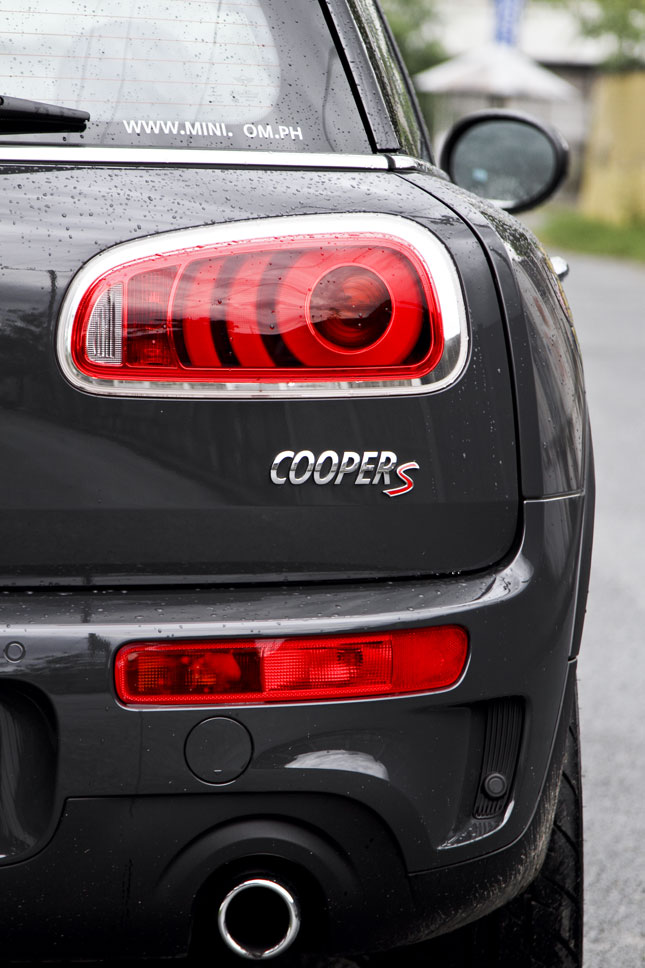 ADVERTISEMENT - CONTINUE READING BELOW ↓
Note: This article first appeared in Top Gear Philippines' October 2016 issue.