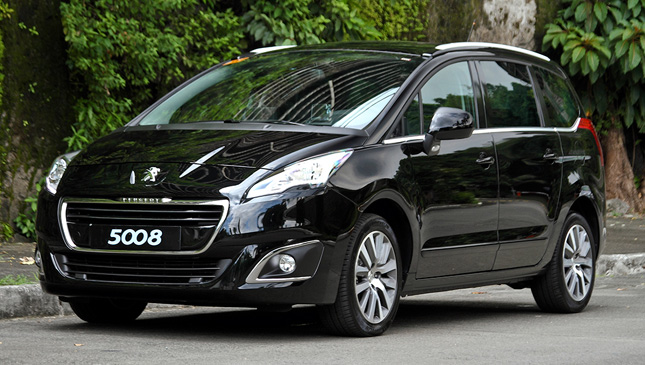 We're quite a big family. Seven kids plus two senior-citizen parents means we need a serious family hauler, despite the fact that my older brother and I have moved out of the house. Sundays are sacred, not just for Sunday Mass but also for family lunch. So, when we sold our seven-seater SUV, my mom, who had just undergone a knee operation, needed another large hauler that wouldn't be too much of a challenge to get in and out of.
ADVERTISEMENT - CONTINUE READING BELOW ↓
A van was the obvious choice, the Toyota Alphard being the top one. But besides the high price tag, what put off my frugal parents was that it consumes gasoline like a Japanese salaryman entertaining his boss and clients on a night out in Roponggi. Next up was either a Toyota Super Grandia, a Hyundai Starex, or a Nissan Urvan. All three are too big, though, and my dad, who still loves to drive, doesn't fancy driving any of these.
Then we saw Peugeot Pasig, and my travel-enthusiast mom saw that unmistakably French lion (named Leo, apparently) standing proudly on the dealership's facade. We made a beeline for the dealership the following weekend and saw the 5008. The rest is history.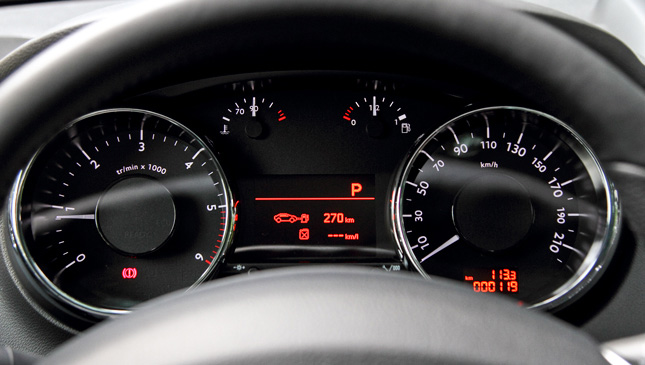 ADVERTISEMENT - CONTINUE READING BELOW ↓
Recommended Videos
First thoughts on the 5008: It drives very well. Highway cruising is its forte, but that doesn't mean it isn't comfortable in the city. The balance between control and compliance is impeccable. Indeed, the French know their suspension settings well, and the modest 5008 drives like no van or MPV should have any business doing so. On winding roads, you will look for better seats as the car carves into corners with much aplomb, stops on a dime, and feels confident at high speeds or low-grip conditions.
The 163hp turbodiesel is rev-happy: You can floor it all day and keep the needle bouncing on the redline with no problems. It doesn't deliver a huge slug of torque down low, and tapers off significantly toward redline. The 5008 can hack it at European highway speeds all day. And it's quiet--much more so than your usual Japanese and Korean vans, and enough to rival even the proud Germans.
ADVERTISEMENT - CONTINUE READING BELOW ↓
A little known fact: For its first self-motorized automobile, Peugeot bought an engine from a well-known German brand. That German-sourced engine (think stars) proved too unreliable, big, thirsty and expensive, forcing Peugeot--which, at this point, had built so many things, from salt shakers and pepper mills, to industrial tools, bicycles and even a dishwasher--to produce its own. Not just for cars, but also for aviation and marine applications. Today, the French company builds engines for all its cars, specializing in small-displacement (1.2- to 2.0-liter) turbocharged powerplants with three or four cylinders.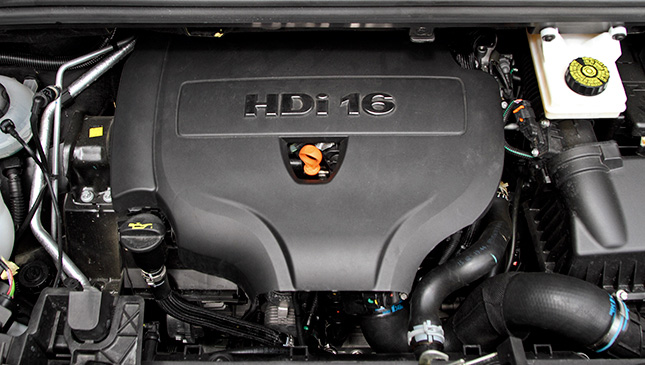 ADVERTISEMENT - CONTINUE READING BELOW ↓
The one downside to the engine is that Peugeot's diesel mills, in general, seem very sensitive to fuel quality. The family driver used to tank up with regular diesel. In a year's time, the fuel filter was clogged, necessitating an early service. We then switched to premium diesel, and two years since, we haven't had the need to change the fuel filter yet. After roughly 20,000km, the exhaust emission is clear and the tailpipe is squeaky-clean (relative to those of other diesel-powered vehicles).
A typical service for the 5008 costs under P10,000—slightly more versus the current crop of seven-seater diesel SUVs. In our experience, Peugeot Pasig has always had the necessary parts in stock. Fuel consumption is a decent 8.5-9km/L in the city, despite heavy traffic and long periods of idling. When I take the car down south, however, I get as much as 14km/L on my 150km round-trip. The same engine powering a different and heavier Peugeot saw me get 500km on half a tank of fuel (roughly 35L) on a recent drive from France to Italy. The potential is definitely there to be super fuel-efficient but super-fast!
ADVERTISEMENT - CONTINUE READING BELOW ↓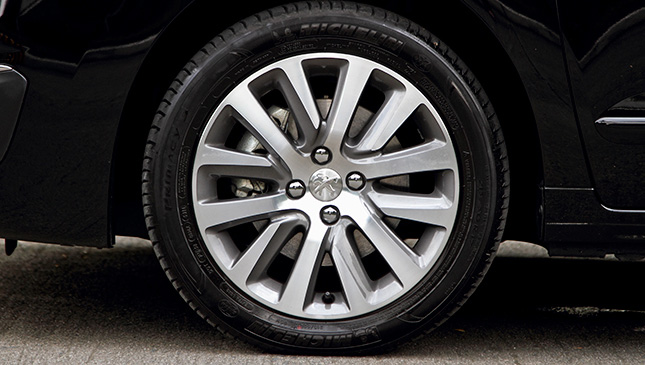 Other foibles? The third-row seats are really tight. My two siblings complain if they sit there for more than 30 minutes. And it's quite difficult to fold them down or get them back up (you can transform the rear space into a cavernous cargo area by dropping the second and third rows flat into the floor). There's no spare tire, only a compressor and a sealant, which worries my mom, who wants to take the car to Baguio but is afraid to do so. The OEM 225/50 R17 Michelin rollers are a tad pricey, too, but they deliver excellent comfort, compliance and all-weather grip. The alloys have an unusual 4x108 bolt pattern, so the aftermarket can't easily provide me a spare wheel. I'll have to order a single OEM wheel soon.
ADVERTISEMENT - CONTINUE READING BELOW ↓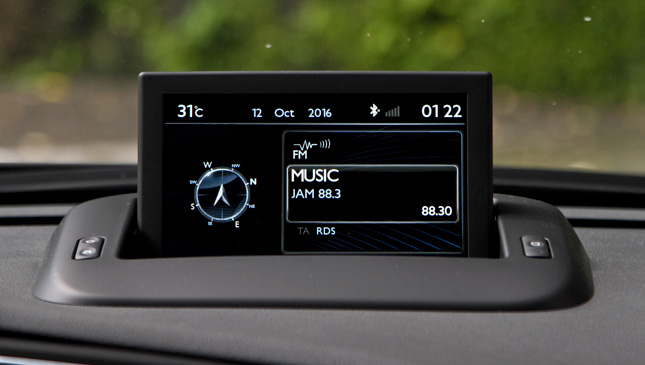 The second row is quite roomy, and the front perches are equally good, with the driver getting an excellent seating position thanks to an eight-way adjustable seat as well as a steering wheel that adjusts for reach and rake. There's a heads-up display to show how fast you've gone over the limit, and a decent-sounding infotainment system. No GPS navigation here (the new generation of Peugeots will rectify this based on what I saw at the recently concluded Paris Motor Show), but once you figure out how to sync your phone and devices with the system, you're all set.
ADVERTISEMENT - CONTINUE READING BELOW ↓
Overall, we're very happy to have bought the 5008. Sure, the orientation of the controls take some getting used to, service is a tad pricey, and the driving feel isn't that of the usual cushy Japanese luxe-barge. But it feels solid, is very fuel-efficient, offers a highly enjoyable drive. It's also unique and has been absolutely reliable. And it will remain in the family garage for years to come.
Sometimes, it's good to go out of your comfort zone and try something different. In a motoring nation that is generally conservative, a Peugeot won't be your first choice. But give it a go. You will be impressed.
SPECS: PEUGEOT 5008 2.0 HDI ALLURE
Price: P2,190,000
Engine: 2.0-liter turbodiesel I4
Power: 163hp @3,750rpm
Torque: 340Nm @ 2,000rpm
Transmission: 6-speed automatic
Layout: FWD
Seating: 7
Score: 17/20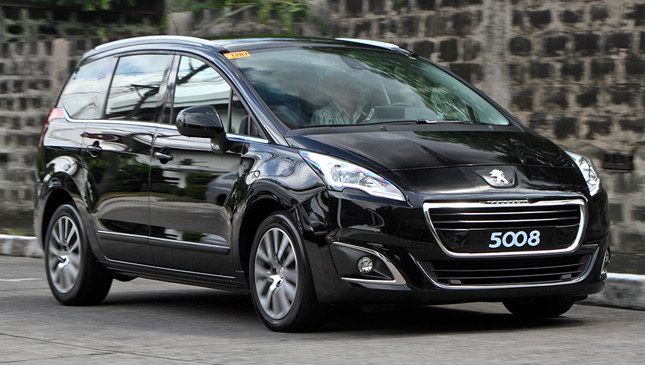 ADVERTISEMENT - CONTINUE READING BELOW ↓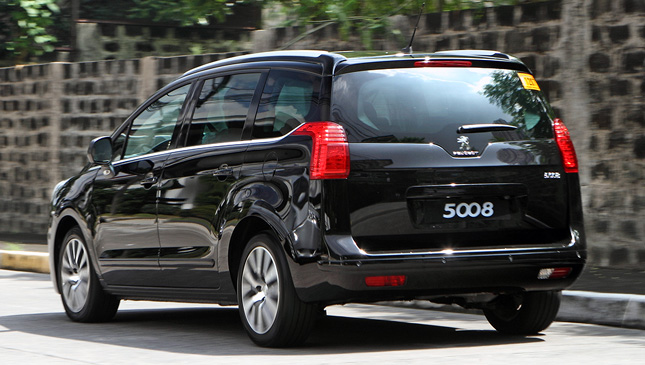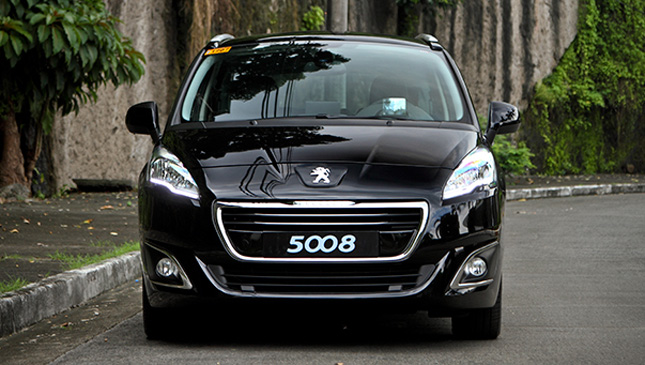 ADVERTISEMENT - CONTINUE READING BELOW ↓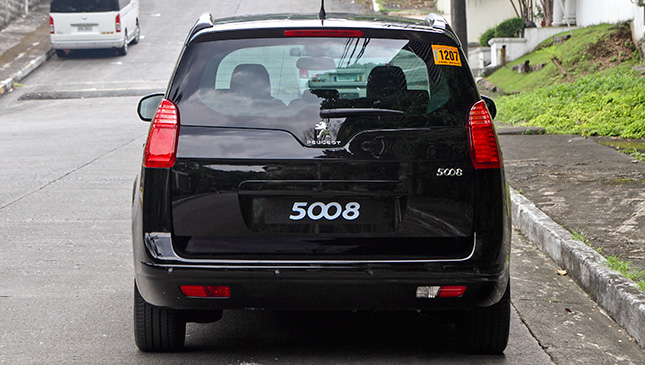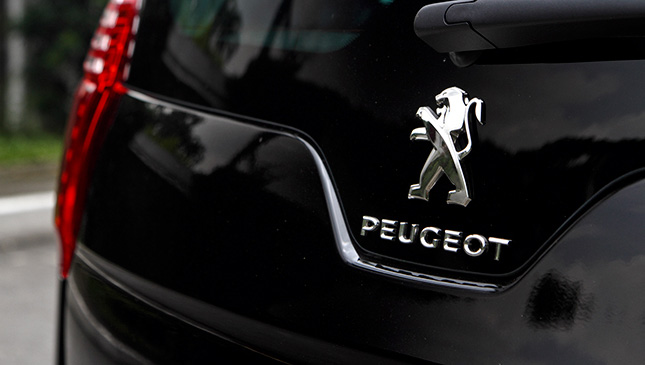 ADVERTISEMENT - CONTINUE READING BELOW ↓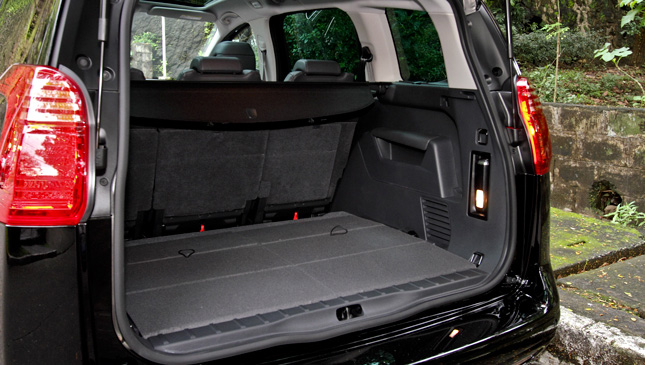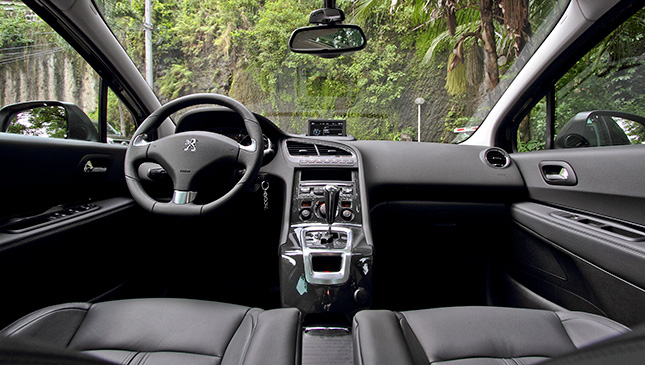 ADVERTISEMENT - CONTINUE READING BELOW ↓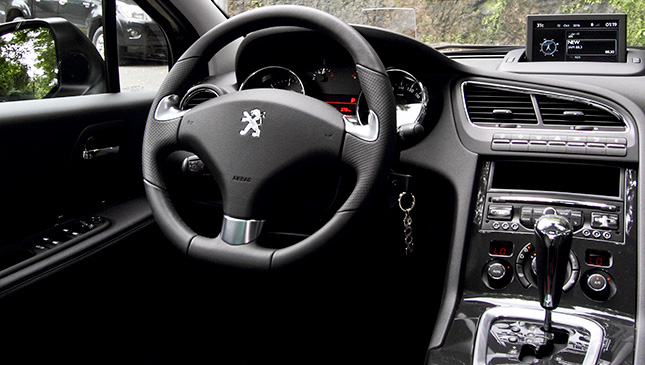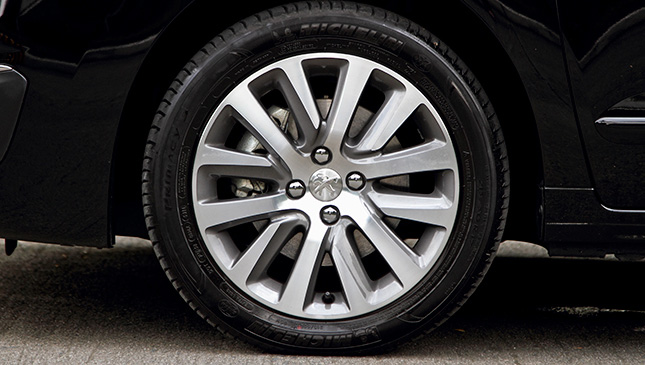 ADVERTISEMENT - CONTINUE READING BELOW ↓
Note: This article first appeared in Top Gear Philippines' November 2016 issue.