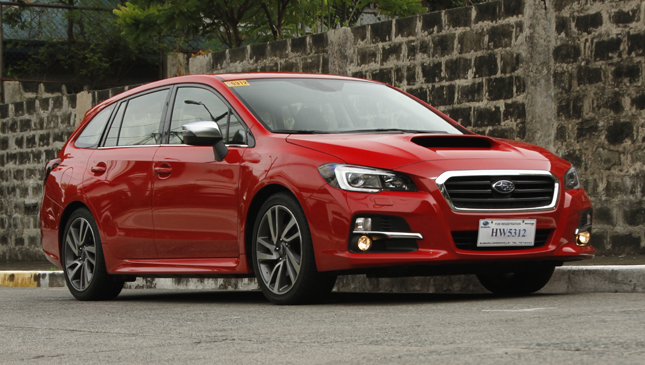 With all the cars we've been reviewing for a good number of years now, we often try to rank the best ones we've driven, say top five or top 10. Not easy. While you'd think those would go to sporty Euro brands, that's not always the case. Take for instance the Subaru Legacy wagon. That was impressive. It remains as one of my favorite cars. And to think that was more than six years ago.
Imagine my disappointment when it was discontinued. And imagine my elation when the Levorg was unveiled.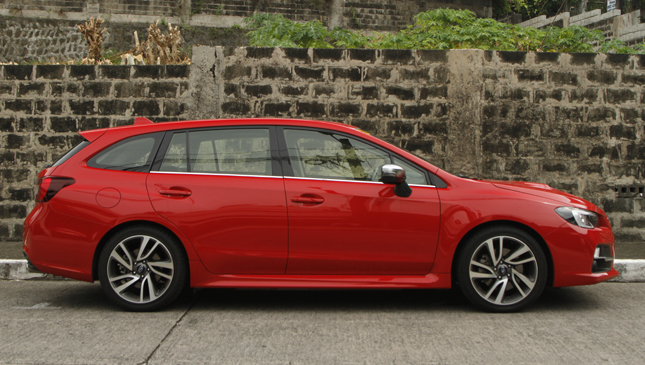 ADVERTISEMENT - CONTINUE READING BELOW ↓
STYLING
It's what you'd expect from the trademark design of Subaru. It is sexy, much like the Legacy wagon, but in a more modern way. Particularly rousing is the hood scoop, which disappeared from the Forester XT. So it's refreshing to see it on this wagon.
While it's not as stocky as its closest rival, the Mazda 6 Wagon, the Levorg is sculpted and well proportioned, oftentimes deceiving you of its length--in part due to its width (compared to the Mazda) and that the rear squares off. Loading items at the back is easier and doesn't feel as cramped as the curvier 6.
As for the modern bits, the Levorg sports LED lighting, 18-inch alloys, and metallic side mirrors a la Audi.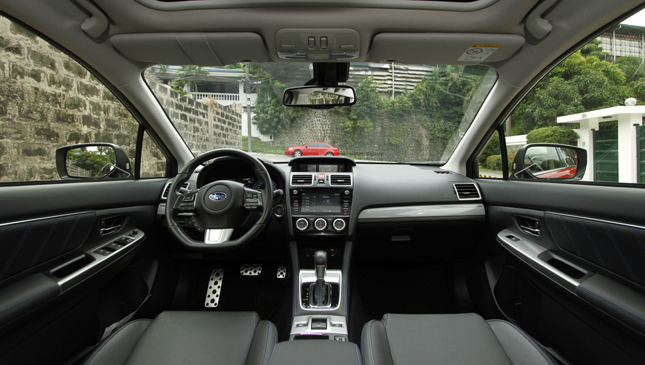 INTERIOR
Subaru's interiors have always looked distinguishing, matched with silver accents. Soft-touch materials, meanwhile, make it tangible.
The Levorg stands out with blue stitching and matched with blue-lit gauges. It possesses a cool factor as opposed to the aggression of the WRX and the BRZ with their red-lit ones. Meanwhile, a flat-bottom steering wheel reminds you of its sporty demeanor.
ADVERTISEMENT - CONTINUE READING BELOW ↓
Recommended Videos
The seats are on the firm side, likewise suggesting where the Levorg leans toward--handling. On a trip to Quezon, my front passenger pointed out its firmness. It wasn't exactly a criticism, but there are those who prefer cushier seating, particularly for long trips. No complaints for the rear bench; it's just as firm, but it's low and the backrest can recline, making it comfortable. The wagon's long wheelbase also means there's lots of legroom.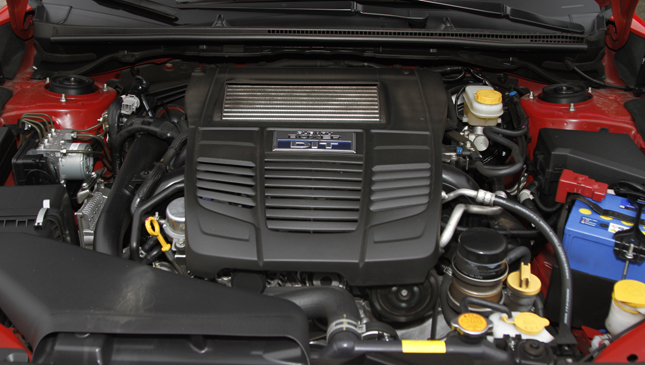 ENGINE PERFORMANCE
Underneath the scooped hood is a 1.6-liter direct-injection turbocharged engine with an output of 168hp. Once boost kicks in, torque is delivered just before 2,000rpm to the midrange. If you're craving for a satisfying engine noise, don't expect one from the Levorg because it's quiet.
Mated to the 1.6 DIT is a continuously variable transmission. It's a bit soft from a standstill, but once you get going, it's smooth and responsive. Its smoothness is a good match with the linearity. Intelligent and Sport modes suit your driving preferences.
ADVERTISEMENT - CONTINUE READING BELOW ↓
The Levorg can return 8-10km/L around the city, augmented by a new auto-stop system. On the highway, it yielded around 14-15km/L traveling at legal speeds. Netting 16-17km/L is achievable.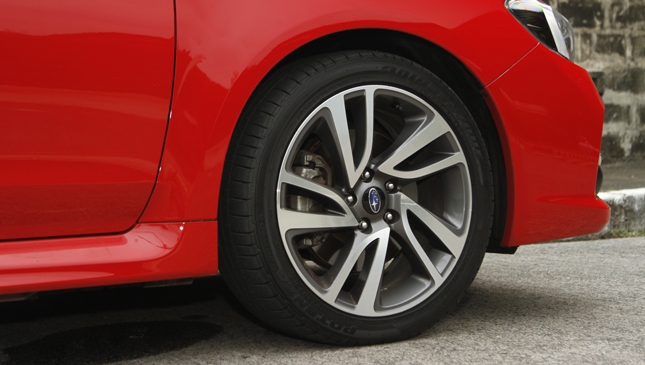 RIDE AND HANDLING
The front-end suspension is based on the WRX, providing impressive handling. Rear damping is tuned more for comfort. Combined with stiff springs, the Levorg can feel a bit bumpy (a firm sensation) over our roads, such as a flyover that's not cemented smoothly or a stretch of asphalt that's not leveled properly. Of course, symmetrical all-wheel drive gives you good grip and peace of mind.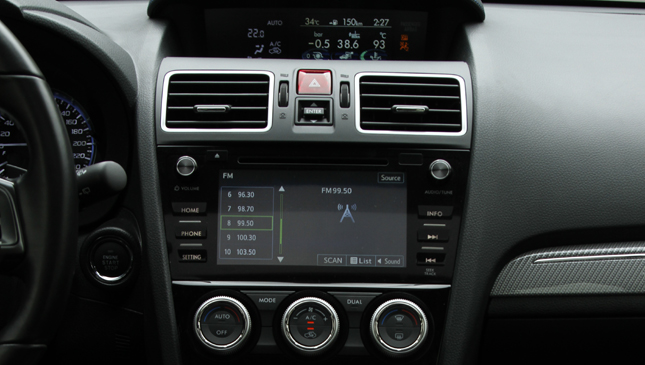 EXTRA FEATURES
The blind-spot system is a handy feature, with a blinking icon on the side mirrors to warn you of approaching vehicles, particularly useful for annoying jeepneys and pesky underbone bikes that come right at you at a spur of the moment.
THE VERDICT
Sedans have always outnumbered station wagons here. If compact crossovers are threatening the sedan population, what more the wagon? If you're one of the few who love wagons, especially the Legacy, then the Levorg is right up that alley. And with that scoop and the new turbocharged mill, there's a 'fast hauler' vibe about it.
SPECS: SUBARU LEVORG GT-S
Engine: 1.6-liter turbopetrol DOHC H4
Transmission: CVT
Power: 168hp @ 4,800-5,600rpm
Torque: 250Nm @ 1,800-4,800rpm
Drive: AWD
Seating: 5
Price: P1,718,000
Score: 18/20
UPDATE as of June 11, 2018: Motor Image Pilipinas, Subaru's local distributor, has revealed its official 2018 price list. This makes the Japanese manufacturer only the fourth local carmaker to make such an announcement, following in the footsteps of Honda, Toyota and Lexus. The entire Philippine Subaru lineup will see a 5% increase beginning February 1, the company told us. The vehicle with the largest jump is the Outback, which goes from P2,288,000 for its top-of-the-line 3.6 CVT variant to 2,408,000—a P120,000 difference. The least affected of the bunch are the base model XV and Impreza, which only go up by P70,000. You can check out the full price list straight from the manufacturer in this link. Unlike the three car companies with published 2018 prices, Subaru doesn't have any models that dropped in price or stayed the same. That's a bit of sad news for fans of the brand and its reputation for offering standout all-wheel-drive performance.
ADVERTISEMENT - CONTINUE READING BELOW ↓
Subaru Levorg