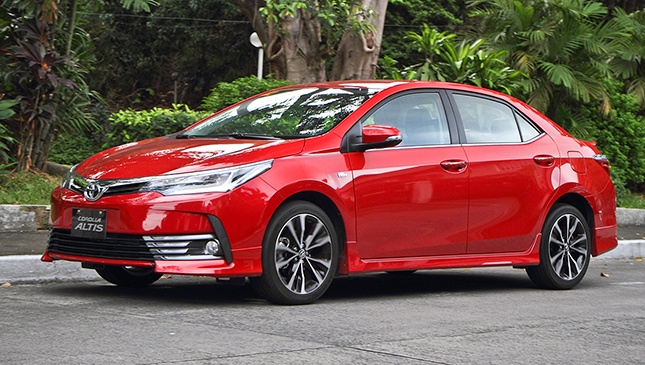 It takes a special kind of ignoramus to still associate the current Corolla Altis with fleet cars and taxicabs. Shame on you if you still fling derogatory adjectives like 'safe,' 'dull' and 'unimaginative' at it.
This impression became widely held from the time the seventh generation ruled that road. That model was anything but unique: Ubiquitous and ever-present, it wasn't a distinct (much less an inspired) choice. Over the years, the nameplate has been positively consistent in several categories, including drivability, maintenance, value-for-money, and progressive styling that bucks the curve.
Its solid performance across the board makes it an easy and practical choice for a car that more than does the job, and is bulletproof in terms of build quality and reliability. All these favorable traits are present in the latest incarnation, naturally, but 2017's Corolla Altis is refreshed to drive into the future. Just look at the sharp, sporty angles and the redesigned front and rear fascia.
No longer spartan in the looks department, this compact sedan also gets a shot in the arm when it comes to safety features. Daytime running lights, stability control, seven airbags (including side curtain shields and driver's knee airbags), and cruise control all aim to make driving easier and safer. That's not to say, however, that the drive becomes sedate.
The 2.0-liter mill, a carryover from the last model, generates its 143 horses quickly enough, resulting in zippy acceleration when it's called for. The seven-speed CVT remains a standout—it's buttery-smooth, and delivers power to the front wheels without too much delay (expect a little bit, of course; it's a CVT, after all).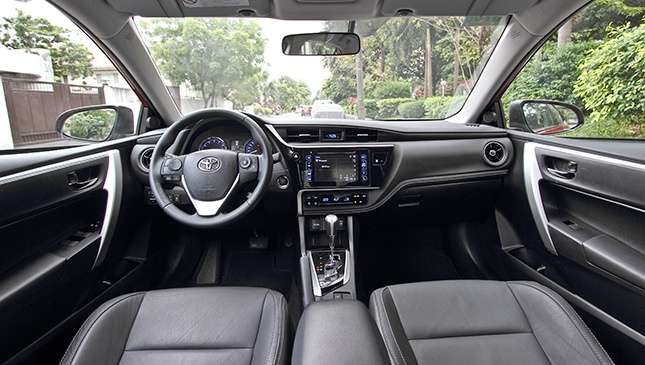 Inside, apart from the really well-tuned (and very versatile) audio system, one other exceptional feature has to be the comfortable seats done up in what Toyota refers to as 'sports leather.'
In short, the 2017 Corolla Altis looks good. A wider-looking stance, aggressive body lines, and 17-inch alloys really bring the sporty and futuristic vibe together. Just looking at this car, another thing's for certain: It's not going to be mistakenly hailed as a taxi.
SPECS: Toyota Corolla Altis 2.0 V CVT
Price: P1,318,000
Engine: 2.0-liter petrol I4
Power: 143hp @ 6,200rpm
Torque: 187Nm @ 3,600Nm
Transmission: continuously variable
Layout: FWD
Seating: 5
Score: 18/20