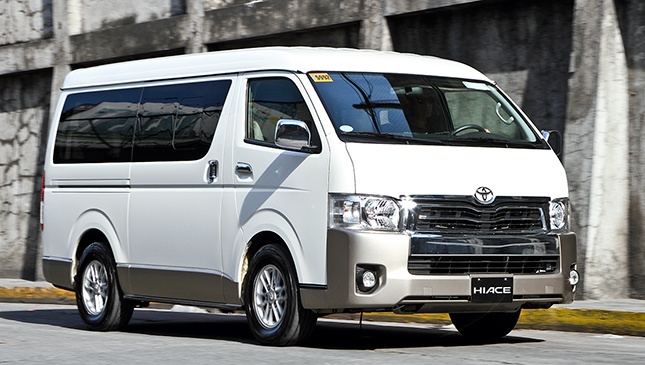 Family is one of the most precious things in life, but no matter how close a family is, the children grow up and eventually lead their own lives. My mom and dad live in Cebu. While we will always call that place home, my siblings and I have relocated to pursue our respective careers. My eldest sister and her family live in New York; my other sister lives in Manila. Manila is also currently home for me. It's here that I do what I love—writing about cars.
Because we're pretty spread out, gatherings are always special. My family and I try to see each other whenever possible, but our busy schedules mean plans don't always push through. Mom and dad fly to Manila whenever they can. My sister from New York, on the other hand, visits the Philippines every two years. And when we're complete (including my nephew and two nieces), it becomes a crazy circus.
Continue reading below ↓
Recommended Videos
My parents recently celebrated their 50th wedding anniversary. And with my entire family being here in Manila, it was the perfect time to have the Hiace Super Grandia. About two months before, we Top Gear staffers had this van as one of our transports for our annual planning in Tagaytay. When it was delivered to our office, I chatted with Ferdinand, one of Toyota Motor Philippines' drivers. "Ito na ba yung bagong 3.0-liter?" I asked.
"Yes, sir," Ferdinand replied. "Mas malakas na yung hatak niya ngayon."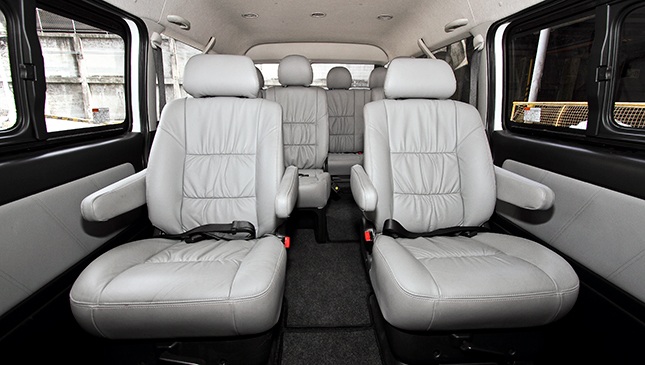 The Hiace is still top of mind when you need a van that can accommodate the entire family. In fact, some people refer to a van in general as 'Hiace,' much like they say 'Colgate' when referring to toothpaste. The model is on its fifth generation, so it has become a household name. Hyundai has tried its best to beat it with the Starex, but the Korean competitor still falls short of influencing the choice.
Upon delivery, I walked around the vehicle to note its dimensions, and to have a look inside and picture who would be sitting where. This is the Super Grandia two-tone, so it has the traditional combination of white and silver. The front end is distinct, with a raked windshield, a chrome grille, and large headlights and side mirrors. The side profile is equally distinguishable, with the window outline by the B-pillars breaking the monotonous lines. The 15-inch wheels are fitted with 225/70 tires; the rubber may seem big and off-road-ish, but they're necessary given the Super Grandia's size and weight. A roof spoiler beautifies this van's look, while aiming to aid aero. And speaking of aero, the taillights have tiny aero fins, as with other Toyotas.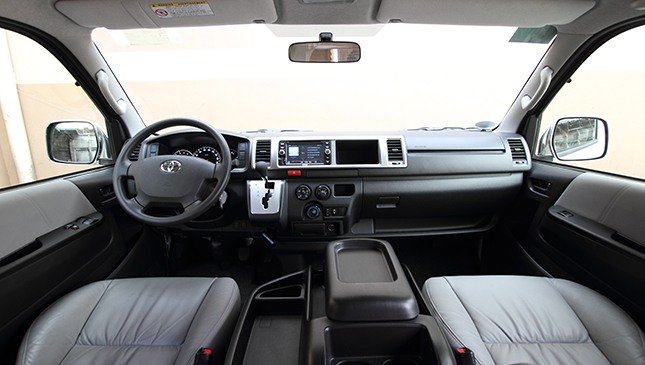 This being the top-spec Super Grandia, you get leather seats in the cabin. The dashboard is uncomplicated but still stylish, with cubbyholes and a tray underneath the glove box. A convenient feature is the console box with sizable trays—perfect for your smartphone or tablet—and inserts between the front seats.
The rear section is the talking point, with seating good for nine and a pair of captain seats being the highlight. There's a pair of monitors behind the front headrests for keeping your passengers occupied during long drives. To keep occupants cool, there's dual air-conditioning with vents on each row. Adding to the comfort and convenience are bottle receptacles and cupholders. Getting in and out is easy thanks to the wide sliding doors. Luggage space is as good as it gets; all you have to do is fold the fourth row for more volume. Safety for your loved ones is, of course, a priority. To this end, there are seatbelts for every seat in the house, anti-lock brakes, and safety crumple zones.
As mentioned, propelling this Hiace is a 3.0-liter diesel, the same engine found on the previous Fortuner. It delivers 134hp and 280Nm of torque, or 34hp and 20Nm more than the 2.5-liter. Ferdinand was right in saying there's more pull from the powerplant. Not that you'd want to haul ass with your family on board, but the higher numbers are welcome.
The Hiace may be big, but at least Toyota has managed to make it feel more car-like through the years. The raked windshield and the thin A-pillars contribute to that. The tight turning radius, meanwhile, provides for easy maneuvering. But before heading into multilevel or basement parking facilities, you have to be mindful of the van's height. You'll need at least 2.1m of vertical clearance or you'll end up scraping the roof.
We went to the Makati Shangri-La Hotel for my parents' anniversary celebration, and their basement parking clearance is only 1.8m. I had to back up and park in the nearby steel carpark. The Super Grandia doesn't have a backing-up camera and only comes with sonar sensors. But it's easy to judge where the corners are because you're basically maneuvering a box.
With space for the entire family, this van is where you can catch up with each other and share moments while traveling. "For all the mobility in comfort and luxury, it's more than a van," my mom points out. "It holds our excitement, togetherness, fun and laughter as it moves us smoothly to our desired destinations."
And not only is it spacious, it's also a comfortable transporter. My wife, who gives me feedback on test units from a passenger's point of view, sums up the Hiace's ride nicely: "You don't always expect the most comfortable ride when you think of vans. The Hiace, though, gives you comfort as close to what you can get if you were in a sedan."
In a span of three weeks, I racked a little over 1,300km, doing errands and driving my family to various destinations—having lunch and dinner at different restaurants, taking my nephew and nieces to the mall, and driving to Quezon for some rest and relaxation. The Hiace returned about 13km/L on the highway (it's not the most aerodynamic thing, but the updated powertrain helps) and 8km/L around town.
Toyota marries function and comfort with the Hiace. No wonder you see so much of these vans around, what with its merits as well as the reliability that the Toyota badge offers. In its segment, the Hiace Super Grandia still sits on top.
SPECS: Toyota Hiace Super Grandia 3.0
Price: P2,105,000
Engine: 3.0-liter turbodiesel I4
Power: 134hp @ 3,400rpm
Torque: 300Nm @ 1,200-2,400rpm
Transmission: 4-speed automatic
Layout: RWD
Seating: 11
Score: 18/20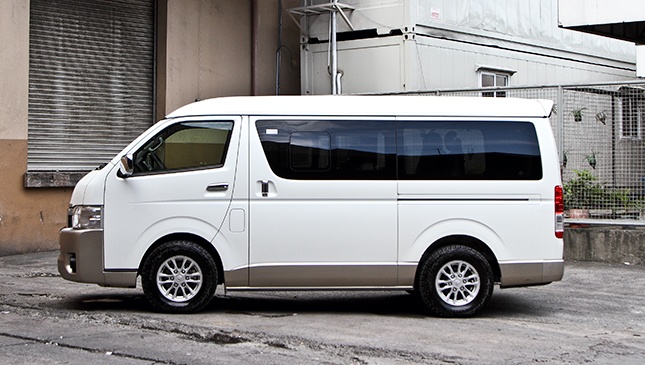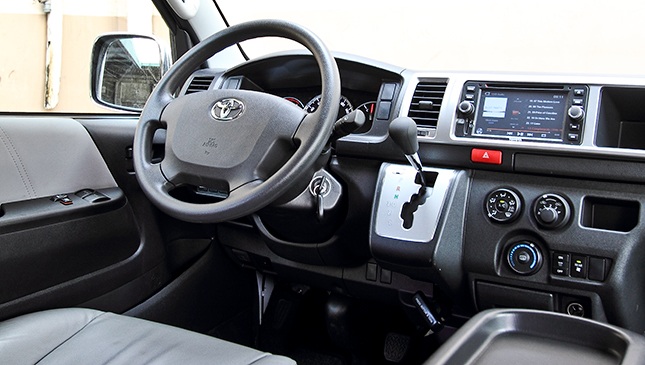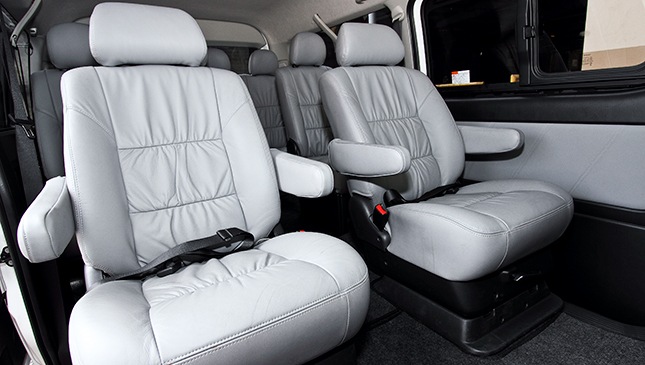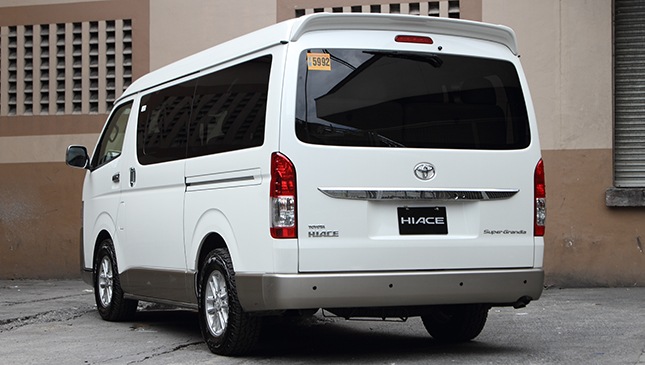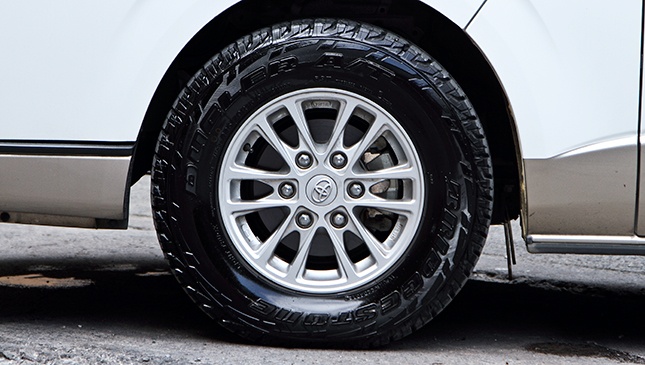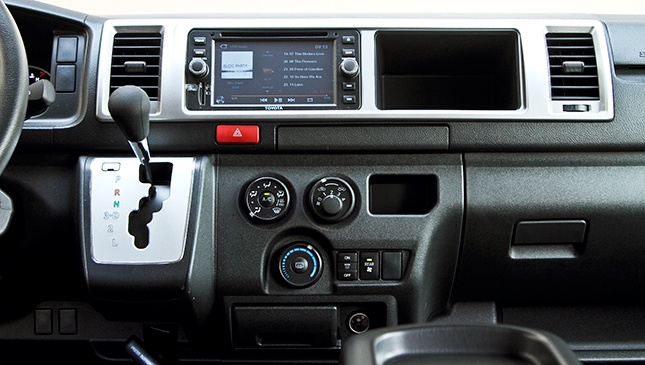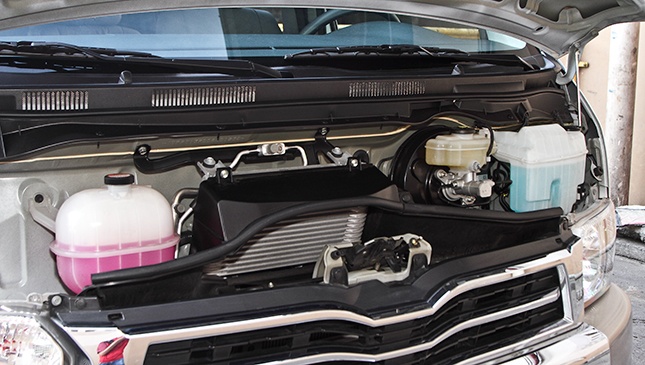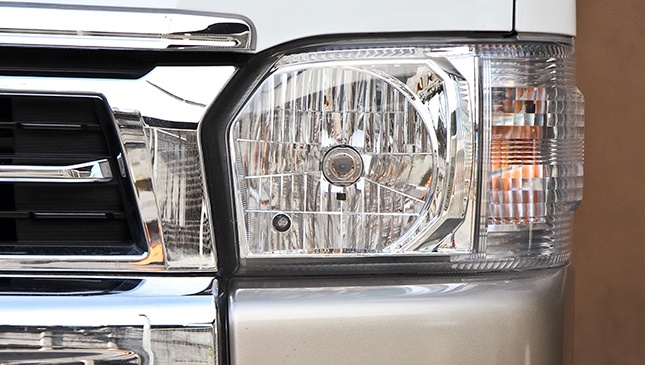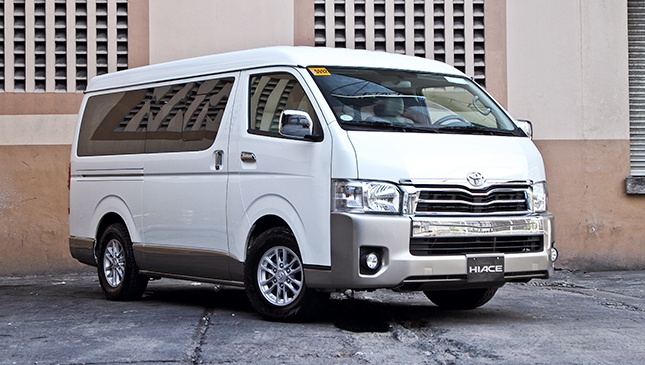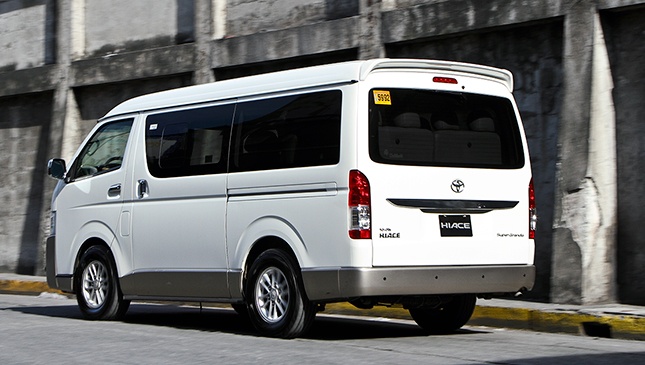 UPDATE as of May 8, 2018: We wrote about Toyota Motor Philippines' updated price list in response to the Tax Reform for Acceleration and Inclusion Act (TRAIN), as posted online by one of its dealers. The Japanese carmaker updated its website to make those prices officially official. If you want to see the new price list again, click here. Now, given the tricky nature of vehicle pricing, not all of Toyota's prices increased by the same margins. In fact, some of models even became cheaper. If you've been wondering how much you'll need to pay this year for a new Toyota, we'll keep you posted.