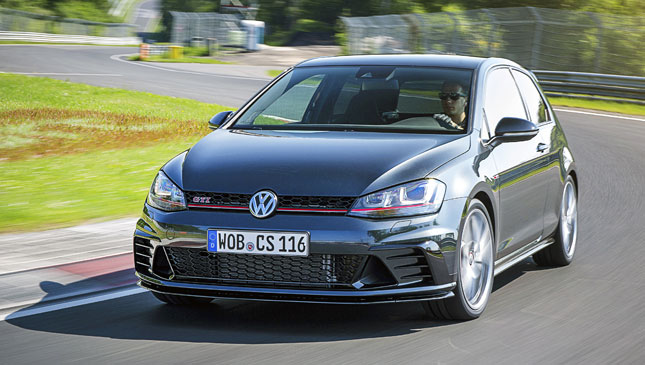 Over the past year, the hot-hatch arms race has really intensified with seemingly never-ending one-upmanship to be the King of the Nürburgring. But now, VW has joined the party and drawn a pretty significant line in the sand thanks to this, the Golf GTI Clubsport S.
It's a 400-car limited run, stripped-out, semi-slicked, uberpowerful and aero'd version of the standard Clubsport (now known as the Edition 40) that has Renault, Seat and Honda spitting feathers and scratching their heads as to how to go faster around the legendary Nordschleife.
The CSS managed a 7:49.21 lap around the Green Hell—1.5sec faster than Honda's Civic Type R—to claim the front-wheel-drive production-car lap record. To give you some perspective, that's 36sec a lap quicker than a normal Performance Pack GTI.
To make that happen required a simple recipe: add power, lose weight. Thirty kilos of rear seats, parcel shelf, hidden floor, armrests and noise insulation were all chucked in the bin. Then the usual 2.0-liter turbo four was fettled to give 306hp and 380Nm of torque through the front wheels. Nil to 100kph is 5.8sec. Top speed is 266kph. Yep, VW also threw away the electronic speed limiter too.
However, it's gone about this whole hardcore hatch thing in a very GTI way. It's wonderfully refined inside and out and a master of everyday usability.
The tweaked dampers are what make the difference. They're tuned specifically for the notoriously knotted and undulating Nordschleife, and give great body control yet are supple enough to hoover up the monstrous kerbs.
ADVERTISEMENT - CONTINUE READING BELOW ↓
But being able to lean on the sticky Michelin Pilot Cup 2 tires heavily (in the dry), knowing the composed chassis and neutral rear end will have your back, allows for vast corner speed and inspires confidence.
Plus, with that voodoo electro-hydraulic diff between the front wheels, you can apply aggressive amounts of throttle to slingshot yourself out of corners and be phenomenally quick pretty much everywhere. So bow to the new King of the 'Ring.
SPECS: VOLKSWAGEN GOLF GTI CLUBSPORT S
Price: NA
Engine: 2.0-liter turbopetrol I4
Power: 306hp @ 5,350-6,600rpm
Torque: 380Nm @ 1,700-5,300rpm
Transmission: 6-speed manual
Layout: FWD
Seating: 2
Score: 19/20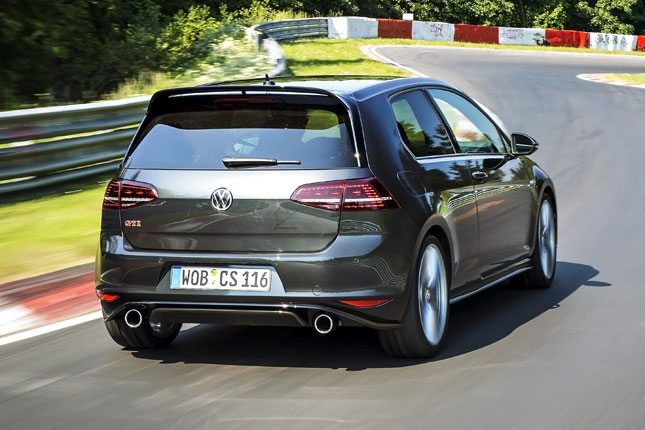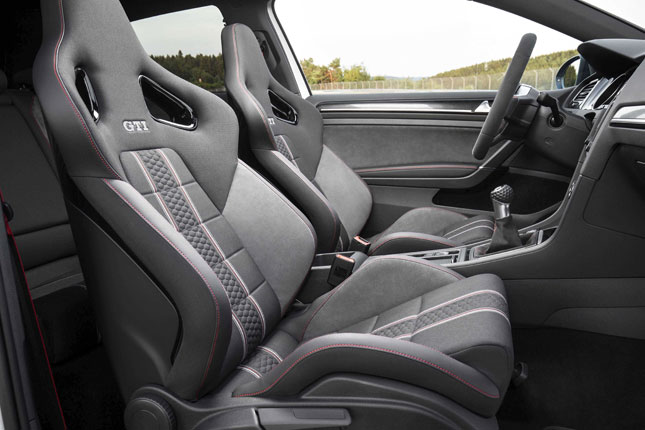 ADVERTISEMENT - CONTINUE READING BELOW ↓
Recommended Videos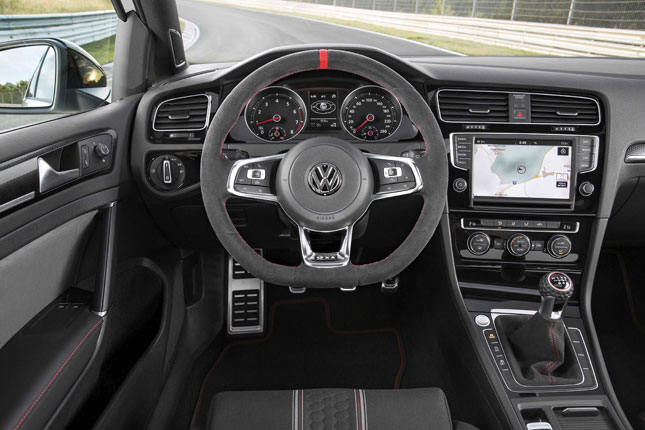 Note: This article first appeared in Top Gear Philippines' October 2016 issue.