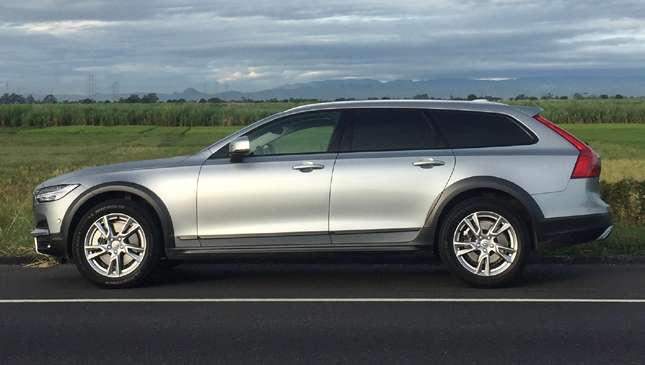 It's unquestionable that Volvo's engineering has always been its strongest point. However, it falls short on a trait the Germans possess--aesthetic design. That's changed over the past few years, during which the company has made the biggest leap in design language. The new V90 Cross Country takes on its new distinguished form, redefining the wagon. We'll attempt to put you in the front seat of this vehicle and see if cupid strikes an arrow through your heart.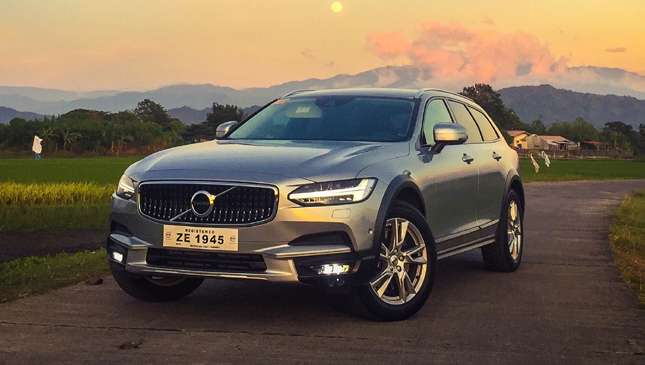 STYLING
Sharp, clean and sophisticated are adjectives that immediately come to mind as you walk around this wagon. Gone are the gag reflexes I felt from their boxy contraptions of old. Heck, I could even shamelessly describe it as sexy.
From a distance, the front fascia somewhat looks predatory with German appeal (and that's a good thing) but as you come closer, you'll realize it isn't mimicking anyone and upholds its own distinction exuded by the "Thor's Hammer" LED headlamp design, bumper accents and a modernized take on the classic Volvo grille. The rear isn't left behind in the looks department either, boasting dual exhaust tips shaped flush with the diffuser. It's really all in the details.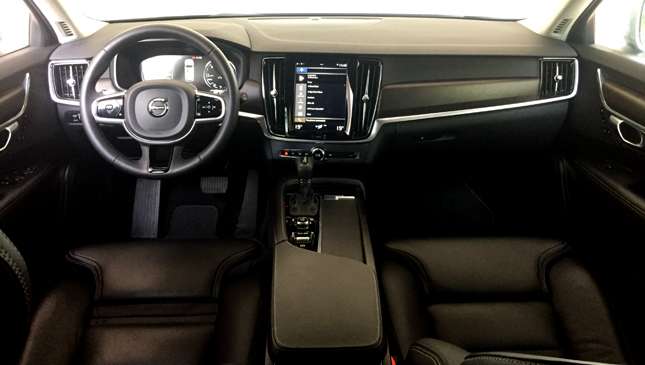 INTERIOR
The interior can be described as lavish minimalism--tastefully subtle but packed with amenities and tech sans the confusing space shuttle cockpit look. Given this is the second Volvo I've reviewed, it no longer surprises me to feel elated once nestled in the cabin. All front sculpted leather seats allow you to tweak leg support, bolstering and lumbar settings, solidifying the impression that personalized comfort was highly prioritized.
The dash layout, which is pretty uniform throughout the present line-up, is my favorite part of the cabin as everything seems to be in its rightful place including the ergonomically handsome steering wheel. Though the spec sheet reveals a list longer than the details of a gamer's computer, nothing feels intimidating or complex from the driver's LED gauge display to the iPad-looking 9-inch infotainment touchscreen.
You'll also appreciate the premium materials that envelope the interiors. From the textured, anti-glare soft plastics, piano black bits, top-notch leather to black walnut wood panels, the Nordic marque lets you know where your moolah went. There are plenty of power outlets and tons of cargo room, too.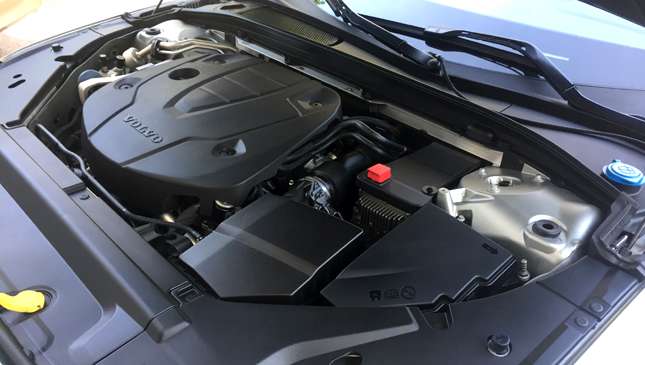 ENGINE PERFORMANCE
The refined D5 2.0-liter inline-4 twin turbodiesel engine married to a silky eight-speed automatic transmission provides instant gratification--and, most likely, long-term satisfaction. The company has really hit a bull's eye here.
This Euro 6 oil burner never disappointed as it returned 21.7km/L on the tollways, 19km/L on the national highway and around 12km/L in Manila's typical traffic. Frugality with exceptional performance (0-100kph shy of 8 seconds) are definitely winning traits.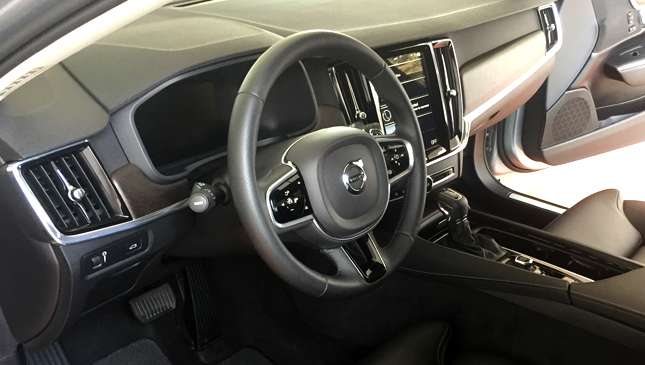 RIDE AND HANDLING
Though it sports the typical lengthy chassis of a wagon, the all-wheel drive V90 is as pleasing and easy to drive as any new Volvo out there--living up to the zenful experience it promises. Whether it's tamed cruising, off-road trail runs or aggressive driving--depending on what drive mode selected (eco, comfort, off-road or dynamic), the chassis and suspension never lose their composure.
Handling is superbly sharp for something that's sits between a sedan and SUV. You'll even forget it's a diesel as the cabin remains practically tranquil on any given drive.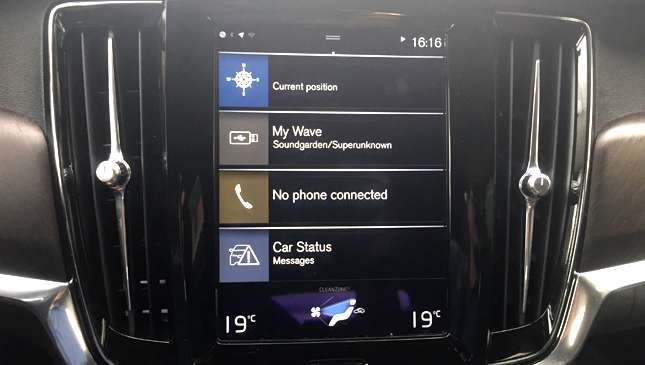 EXTRA FEATURES
Armed with IntelliSafe tech, it assists the driver in almost every way possible. I will not bore you with the long list of details, but it simply boils down to keeping you accident-free, making it very applicable in our domestic driving climate. Another plus are safety and comfort amenities for the little ones. I do miss the 360-degree camera not available in this variant.
One thing I was fond of is the Pilot Assist mode, which works well on our tollways giving the vehicle a semi-autonomous character. It is not something to use when coursing through busy towns or city streets. Let's keep in mind that it is there to aid and not disengage you from the vehicle.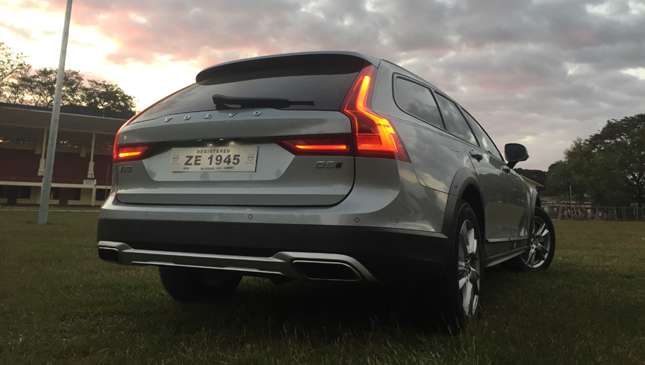 VERDICT
A very civilized yet tough performance wagon filled with practical luxuries and best-in-class safety features make the V90 Cross Country a highly desirable and versatile vehicle. It's ready to take its occupants beyond paved roads, too. It's indicative of the quality Swedes are known for, and we're pretty sure most would want a heaping slice of that pie, even if it's just on four wheels.
SPECS: VOLVO V90 CROSS COUNTRY
Engine: 2.0-liter twin-turbodiesel
Transmission: 8-speed Geartronic automatic
Power: 235hp @ 4,000rpm
Torque: 480Nm @ 1,750-2,250rpm
Drivetrain: AWD
Price: P4,695,000
Score: 18/20
Volvo V90 Cross Country