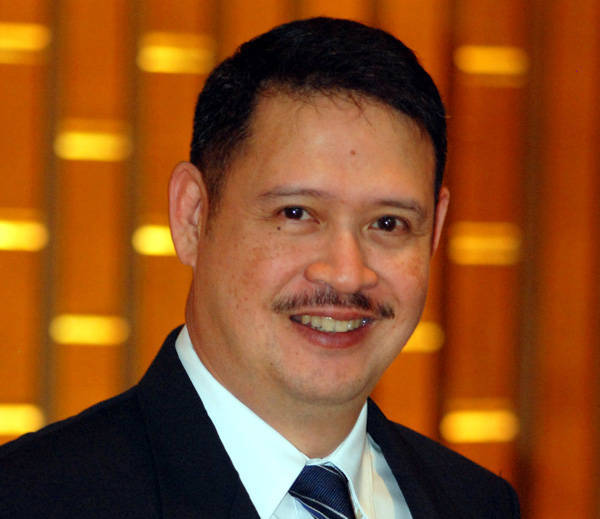 Here are Fortune General Insurance president (and Philippine Insurers and Reinsurers Association spokesperson) Michael Rellosa's answers to the questions you asked him about car insurance:
1. An accident involving two or more vehicles creates a horrendous traffic jam (especially along EDSA during rush hour) because the parties involved don't want to move the vehicles immediately. With their "It is not my fault" mentality, they stay at the scene until the authorities arrive and wait for a police report--an important document when filing insurance claims. My questions are: (a) If both parties have a comprehensive insurance, does it still matter who is at fault? (b) What should you do if one party only has a third-party liability insurance and the other has a comprehensive insurance? - Rodel Cueno
Parties involved in a car accident need not disrupt traffic. The Philippine Insurers and Reinsurers Association (PIRA) has circulated that a car Accident/Loss Report is the only requirement for policy holders. The Accident/Loss Report can be used in lieu of the police report and traffic investigation report conducted by authorities. As for your questions, here are my answers:
(a) Yes. It still matters who is at fault. By knowing who is at fault, the insurance company of the aggrieved motorist gets to claim a certain amount from the insurance company of the driver at fault.
(b) After both drivers amicably settle the case, the driver at fault will sign a promissory note, in addition to the duly signed Accident/Loss report prepared by both drivers.
2. Why don't insurance policies in the Philippines consider driving history and demographics when pricing insurance premiums so that a lower-risk driver could pay a much lower premium? - Warren Chua
PIRA's motor-car committee has previously discussed this. The committee has recommended to the IT committee to have a database of drivers who have been involved in an accident. This way, we can identify drivers who have never been involved in an accident and give them a lower premium.
ADVERTISEMENT - CONTINUE READING BELOW
3. Do I have an option to insure my motorcycle's back passenger? - butch52
Yes, you have an option to insure your motorcycle's passengers. However, insurance companies rarely cover them.
4. Are car modifications covered in insurance claims? - rcja
Any optional modification or enhancement to the vehicle and its amount should be communicated to the insurance company so that the mod can be included in the insurance policy. If modifications were not communicated to the insurance company, the modifications would be excluded from the coverage and only the standard accessories would be covered.