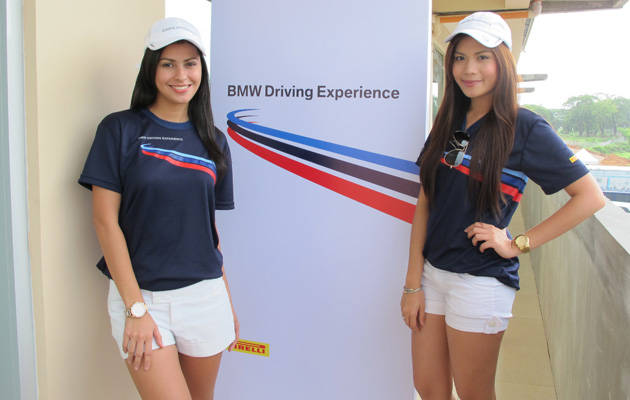 When I turned 40 last year, I had lunch with an industry executive who used the occasion to warn me about my impending midlife crisis. A man overflowing with unadulterated machismo, the corporate boss described how his own watershed moment had been for him: His hair significantly thinned; he felt depressed for no apparent reason; he grew insecure; he stared in the mirror and tears just welled in his eyes. He sounded every bit like a prophet of doom, even sharing that his middle-aged self could no longer urinate as vigorously as before. (Okay, that was a little too much information.)
Of course I fretted. Middle age, as my dictionary specifically defines, is that period between 45 and 65. Applying simple arithmetic, that would be true only if you went on to live another four decades after your 65th birthday. You'd have better chances of hitting the lottery than accomplishing the feat in this era of angioplasty.
But whatever. Assuming my dictionary is correct, I only have a few years left before I get afflicted with the much-dreaded state of self-doubt. To be honest with you, dear reader, I've begun asking myself questions in hopes of better preparing myself for this looming physiological upheaval.
Will I grow white hair?
Will I have to wear a pair of thick eyeglasses?
Will my knees forsake me?
Will I only listen exclusively to AM radio?
Will I lose my ability to interact with 20-year-old girls without looking like a pervert?
And perhaps most important:
Will I be able to find new pursuits to keep me entertained as I march toward my grave?
This was the exact frame of mind I was in last May when I got my invitation to the ultra-exclusive BMW Driving Experience, a one-day event designed to enable men suffering from midlife crisis to recapture their youth and banish all the questions I just raised. In case you want proof that I've "matured" enough to earn my rightful place beside grizzled movers and shakers, you might want to note that this article took me three months to write. Three months! In my younger days, I would have attended the event, gone home, taken a shower and whipped up a decent piece while watching a George Clooney movie. See, white hair is the least of my worries now; it's mental degeneration I'm most fearful of.
ADVERTISEMENT - CONTINUE READING BELOW
Speaking of George Clooney, the guy used to be my very image of "50 years old." Not bad, I thought. Something to look forward to. But that was two years ago, before I had my first gout attack. These days, at the rate my physical body gets subjected to new pains and strange illnesses, I'd be grateful if I could look like Jinggoy Estrada nine years down the road.
Anyway. On the day of the event, I was fetched by a 7-Series limousine from my condo. Let that thought sink in: BMW sent a full-size luxury sedan far more expensive than my dwelling place just to take me to Clark International Speedway, where the German automaker would convince me that all I needed to feel young again was an M car. In the back seat, a strategically placed bottled water had been labeled with these words: "The inside matters." As if to tell me that it was all downhill from there. That the only way I could compensate for the fleshy paunch and the wrinkly forehead was to have a virtuous character. Of course, BMW was merely promoting its original car-parts business, but I couldn't help sensing a cloud of gloom sail above my balding head. When you're past 40, everything seems like a stab at your self-confidence. It's especially nasty when you have to squint just to fully recognize the culprit doing the stabbing.
When I arrived at the racetrack, I joined several of my colleagues as well as 10 society big shots, including Louie Ysmael and Rudy Fariñas--guys I had only read about in weekly magazines and watched in bootleg videos as a kid. And there I was seated next to them as race driver JP Tuason lectured us on the intricacies of driving BMW cars in general and BMW M cars in particular. They had prepared a 118d, a 318d, a 1M Coupe and a Z4 M for us to flog around the circuit. I have no idea how old exactly my fellow participants were--or if they were even still legitimately within the "middle age" bracket--but they all listened intently when we were told we were going to drive 340hp, 450Nm Bimmers.
ADVERTISEMENT - CONTINUE READING BELOW
I learned that two separate batches of quinquagenarians had taken this driving course the previous two days. Each batch had 20 members, all of whom were either president of a profitable company or owner of a thriving business. Being successful was one thing that bound them together; being old was another. The realization that BMW had lumped me together with this group sank my spirit to lower depths. On this day, it became officially official: I was already a bona fide member of the elderly crowd. Way to notify someone who had just purchased a Swedish House Mafia CD.
According to BMW executive director Glen Dasig, they intend to do this M track day for select individuals at least once a year. There is no pressure to buy on the part of the participants. It's really just one premium car brand offering to show middle-aged men what they've been missing all along. And it makes perfect sense. In order for regular BMW clients or even non-BMW owners to appreciate an M car, they will have to actually experience one. You won't know what you're lacking if you've never had it in the first place. I remember how a car-audio shop managed to sell me a subwoofer I didn't really want, just by offering to let me hear it. Sure enough, after hearing a subwoofer-equipped system, my humble audio setup sounded like crap. So I bought the booming sub, forcing myself to skip drinking for a few weeks to put my finances back in order.
Before we were let loose on the track, we were made to lounge inside a holding room spruced up with BMW M colors. There, we ate junk food, played racing video games, admired expensive clothing (from the BMW Lifestyle apparel line), and flirted with a couple of girls (BMW models). The last time I'd crammed all four activities in a 30-minute span had been 20 years ago. I didn't know whether to rejoice or to sulk.
ADVERTISEMENT - CONTINUE READING BELOW
When it was my turn to drive, a long-legged BMW model handed me a balaclava and a helmet. I wanted to hand her my heart.
I quickly jumped into an idle 1-Series before I could formally induct myself into the esteemed fellowship of dirty old men. An instructor rode with me in the car. Instructors were there ostensibly to provide helpful tips, but I suspect they had been deployed to pull the handbrake in case a driver had a heart attack. Considering this event's demographic, it wasn't a far-fetched scenario.
The idea was to let us go through the BMW cars starting with the most sedate unit and culminating in the sportiest one. The exercises involved full acceleration, hard braking and sharp cornering--all of them designed to persuade the participants to ditch their lame sedan in favor of an invigorating M sports car. Actually, some of the VIP guests had been ready and willing to bring out the checkbook at the first sight of the shapely BMW girls. The driving exercises were simply icing on the cake.
I particularly liked the part where we raced a 1M Coupe through a short portion of the CIS track. Our runs were timed and pitted against each other. For aging men, the sheer pleasure of winning a competition--any competition--is a big deal. Aiming for the fastest time felt like a high-octane pissing contest. I didn't win, but I got all worked up as though I had slam-danced to a Billy Idol track.
I don't know how many of the 50 target customers during the three-day program proceeded to buy a BMW M car, but I know this: Those men have found their fountain of youth. They will still have to battle gout and diabetes and erectile dysfunction, but they now have something available to them that can help mitigate the suffering. It doesn't hurt that they have the means to acquire it.
ADVERTISEMENT - CONTINUE READING BELOW
As for middle-aged and cash-strapped motoring journalists entering the twilight of their career, there are these occasional track-day events that promise junk food, pretty women and fast cars. To hell with writer's block and uric acid.
Photos by Vernon B. Sarne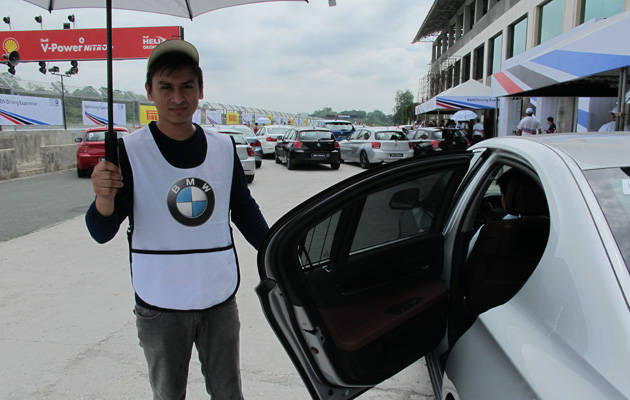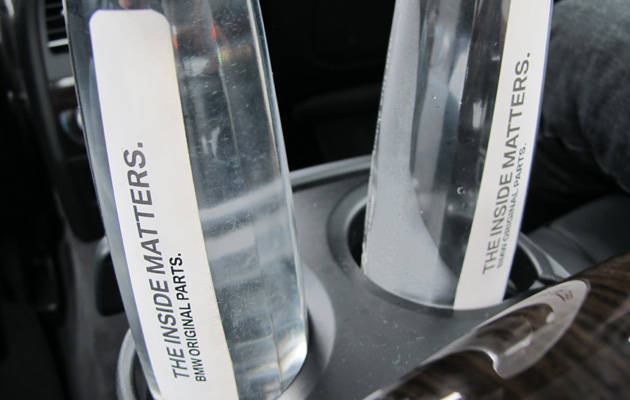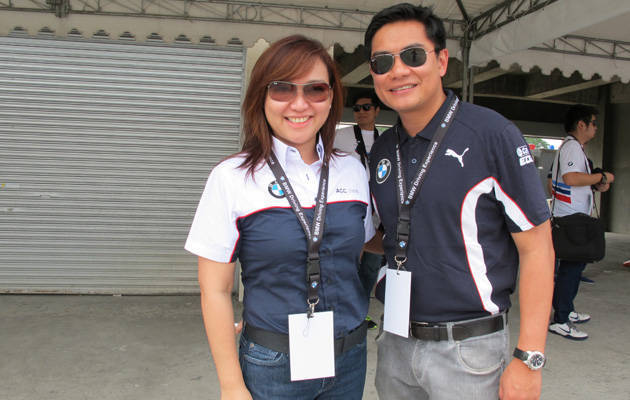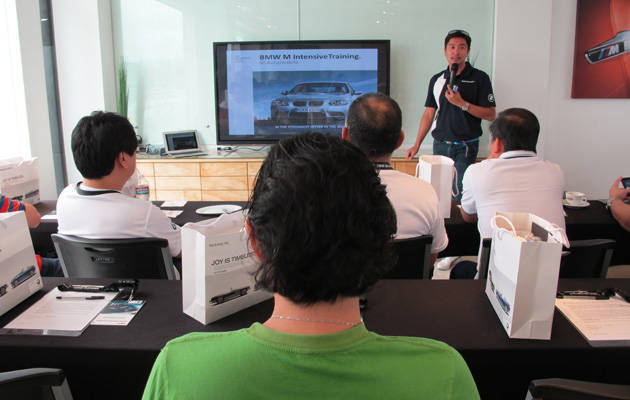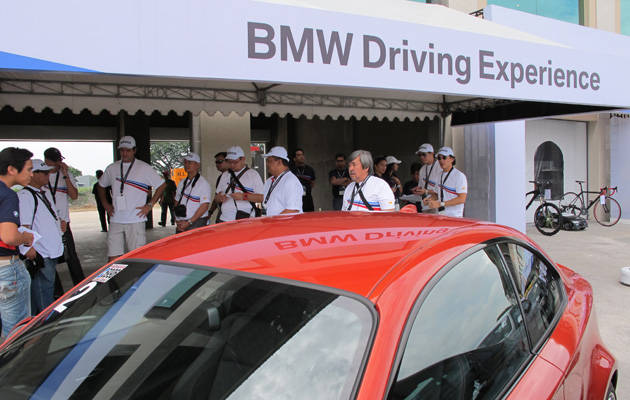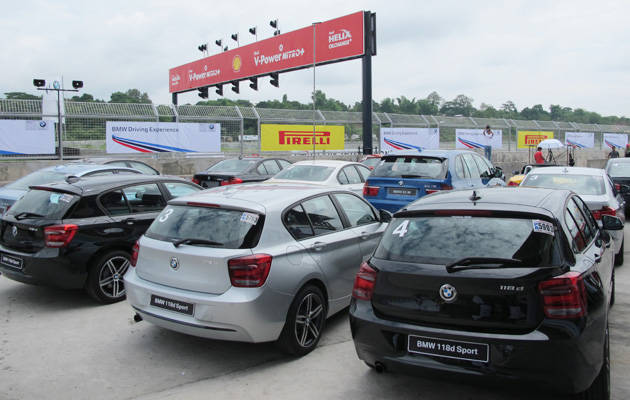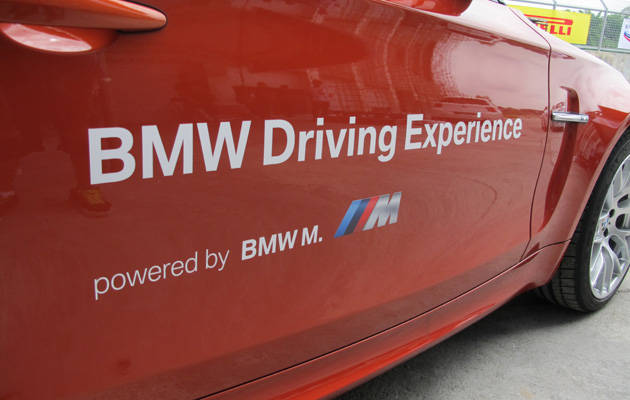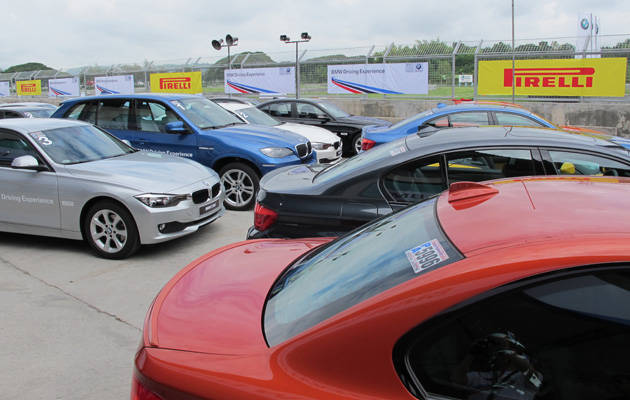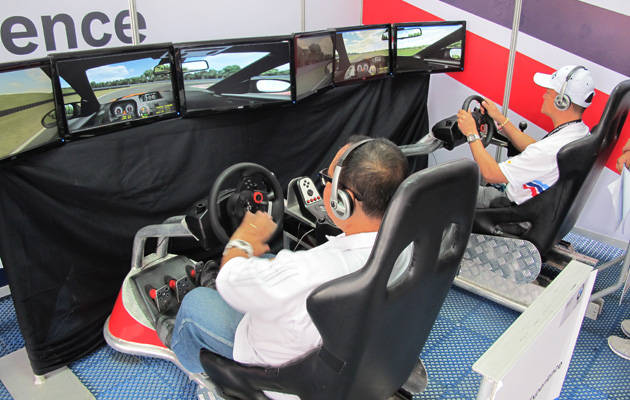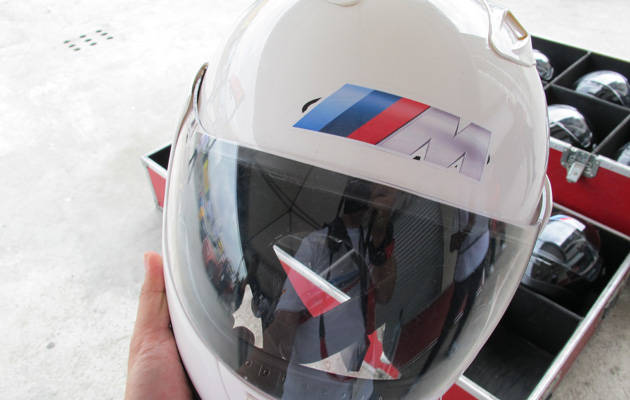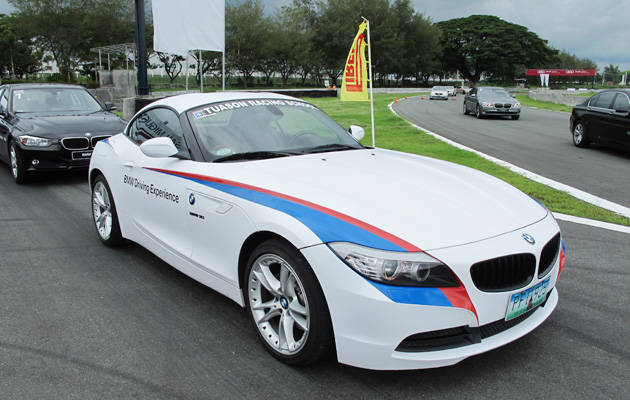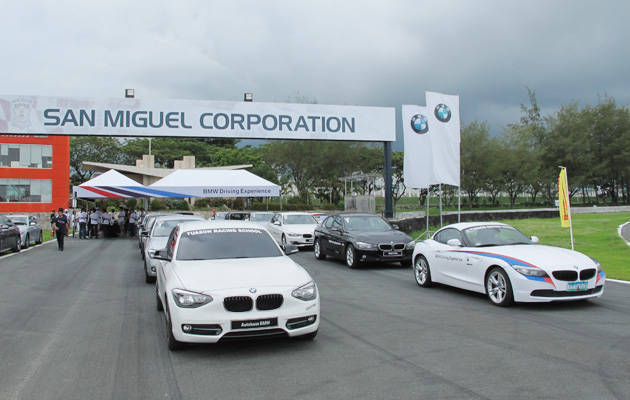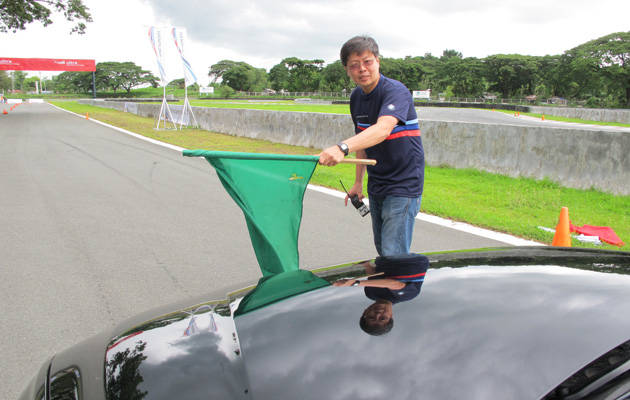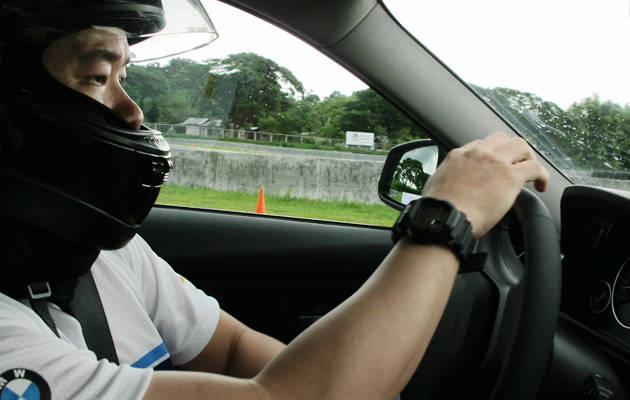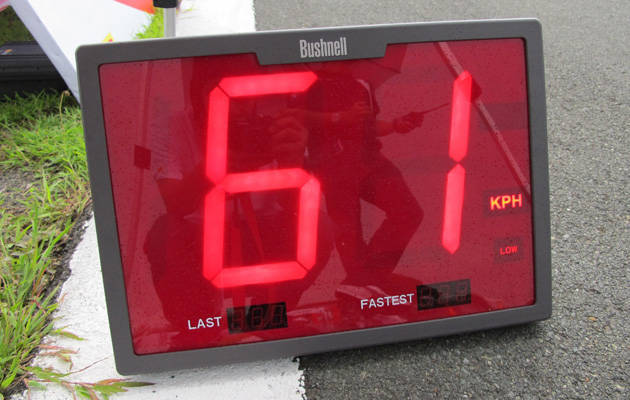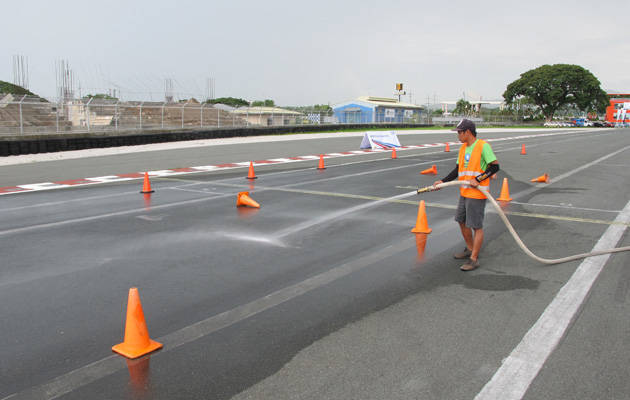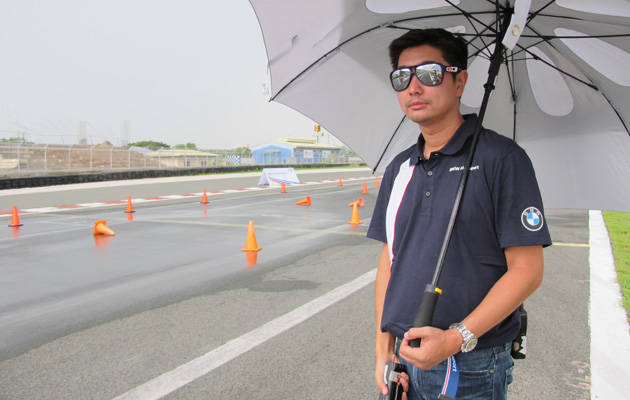 If you're viewing this on a mobile device and can't see the video, please click here.