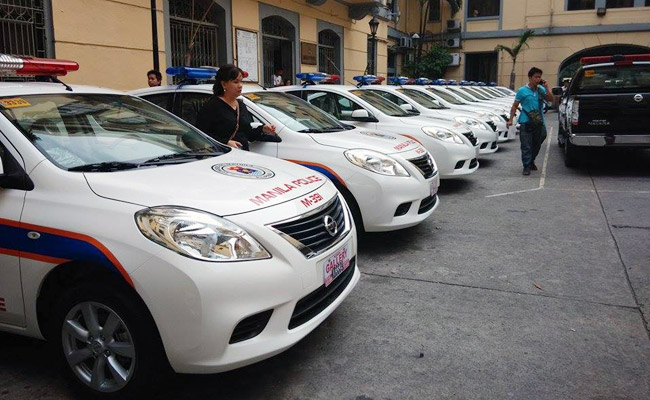 Before I continue, let me rattle off--rather boastfully, I apologize--some numbers about Top Gear Philippines' Facebook page. As I write this, our page already has more than 744,000 followers. We get anywhere from 10,000 to 15,000 new followers every week. On a really good day, we get as many as 4,000 new page likes in a span of 24 hours. This without ever paying a single cent of marketing money to promote our page. At the rate things are going, I expect our page to reach a million followers within the year. I'd be extremely pleased if we could hit that figure by September, the month of our magazine's 10th anniversary.
As impressive as the above digits may sound, the more amazing thing to me is the level of engagement that takes place on our page. At any given time, Facebook tells me that there are 200,000 to 250,000 people "talking about our page." Which means a quarter of a million people are always liking our posts, sharing them or commenting on them. Not bad for a Facebook page that started out as just a casual cyberplace for our readers to interact with one another. To think that only three years ago, our page only had some 7,000 likes and I even had to promise I'd paint my car pink if we hit 77,000 likes by September 2011 in time for our magazine's 77th issue.
Today, 7,000 is just the number of likes a photo of a nice car gets within half a day of being posted on our page. Last month, we posted a photo of a jeepney "equipped" with handheld fans hanging from the vehicle's ceiling, for passengers to cool themselves with. It got more than 44,000 likes, got shared more than 6,000 times, and reaped more than a thousand comments. The virality of it was such that it was picked up by one TV news show.
Just last week, we posted an LTO joke about how being a handsome or ugly driver also carried a hefty penalty. It got more than 21,000 likes and was shared almost 13,000 times. To say we reach quite a number of people via our Facebook page is to say Mark Zuckerberg can afford to buy a LaFerrari. You won't believe the kind of letters, photos and requests that we get on a daily basis. A couple of months ago, some rich dude contacted my boss--yes, the boss, as in Lisa Gokongwei-Cheng--because he wanted the photo of his car taken down from our page. And very recently, the PR agency of Jollibee got in touch with us, appealing that we remove the naughty photos showing the company's cuddly mascot either hanging from the rear of a jeepney or jaywalking.
ADVERTISEMENT - CONTINUE READING BELOW
I'd be lying to you if I claimed I didn't enjoy the popularity of our Facebook page. I do. It gives us a voice--a very powerful, booming voice. One that either barks lessons at habitual motoring delinquents, or proclaims hard truths to those who care to listen. But I honestly take the most pleasure when our page becomes an agent of social change. When it somehow succeeds in pushing the powers-that-be to act and execute something positive for the common good. When it's able to unequivocally show everyone what's right and what's wrong.
In March this year, for instance, we posted the photo of an unidentified MMDA officer caught giving food to a street child in Quezon City. After going viral--more than 32,000 likes, more than 4,000 shares and more than 1,200 comments--the photo moved MMDA bosses to regularize Traffic Enforcer 1 Reynaldo Romano and give him a citation.
It's inspiring stories like this that excite me--not the images of improperly parked vehicles or plateless cop cars or graphic car collisions. But we end up posting the latter because, well, they're the kind of stuff we get from our readers and followers all the time. It's what's happening out there. It's the reality, whether we like it or not.
But there are times I wish our page weren't a bearer of bad news--that it were instead a medium that showed everything good about the Filipino driver and the Filipino pedestrian and the Filipino traffic officer and the Filipino policeman and the Filipino politician. Particularly on Mondays, when all of us kick off another workweek. It would be nice, I think, if our Mondays could be filled with only positivity. Feel-good Mondays...who wouldn't like that?
Today, a Monday, we posted too much negativity on our Facebook page. Business as usual. There was the Audi R8 taking up two parking slots. There was the Makati Police pickup with irritating LED lights at the back. There was the indignant rant by a female car owner whose smallish hatchback had been hit by an SUV driven by a power-tripping sycophant. And there was the handcuffed suspect being transported sans a helmet by a cop on a motorbike.
But then we also got the two photos you see here--one from Jairus Bondoc showing the fresh Nissan Almera police cars of the City of Manila, and another from Kaye Liane Rodriguez showing the newly delivered Isuzu Crosswinds for use by the Commission on Human Rights. If you ask me, these are the posts I'd rather see on a Monday, because things will only get worse and more stressful the rest of the week.
ADVERTISEMENT - CONTINUE READING BELOW
If I may humbly ask you, dear readers and Facebook followers, kindly throw more positive stories and photos our way so we can all feel good next Monday and hopefully on all the other Mondays after that. Let's show each other (and the world) that there is so much more to Philippine motoring than arrogant car owners and jaded lawbreakers. That we are so much better than that. Allow us to help you tell an uplifting tale--one that results in applause, not curses. Indeed, one that offers optimism to a weary nation, not another reason to flee to another country.
Deal?