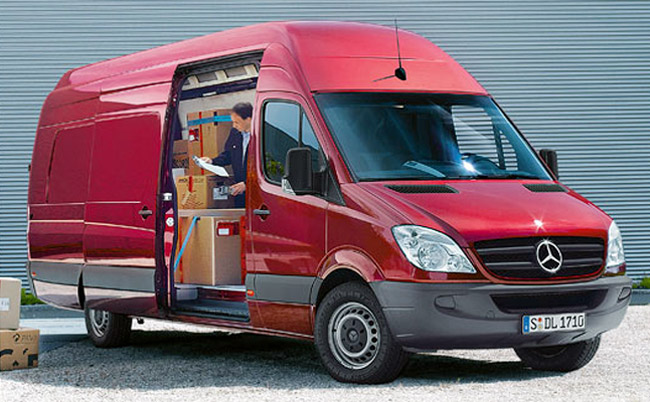 Something intriguing took place when the Chamber of Automotive Manufacturers of the Philippines (CAMPI) convened last January 9 to collate its members' official sales reports for 2014. CAMPI is the leading auto industry organization of car manufacturers/distributors in the country, and counts as its members the likes of Toyota, Mitsubishi, Honda, Nissan and other popular mainstream car brands.
Now, the group also has members from the premium segment of the market, including BMW, Lexus and Mercedes-Benz.
As with any other industry, the annual sales figures of these car companies are much-awaited by industry observers--if only to determine which automotive brands did well in the past 12 months and which ones didn't. Needless to say, said yearly sales figures arrange the car brands into so-called rankings, which prove useful to the buying public when assessing which brands are popular (and hence most likely reliable). Who's number one? Who's second? Who's dead last? If one's purchasing decision came down to a tie between two rival brands, sales numbers could be used as a tiebreaker, the logic being the brand with more sales probably has better quality.
Among the mainstream brands, Toyota has long been numero uno, followed by Mitsubishi and Hyundai (including sales of non-CAMPI members). Ford, of course, is selling so well these days that I won't be surprised if it overtakes Hyundai for third place this year.
Among the premium brands, BMW (as we've already reported) is in a pretty comfortable first place--it has been so for 12 consecutive years, as a matter of fact. It used to be that fellow German carmaker Mercedes-Benz occupied the second slot in our market. In 2013, however, Mercedes-Benz was supplanted by Lexus when the Japanese luxury brand moved 426 units, 25 more than Mercedes. The previous year, in 2012, Mercedes-Benz had been in second place with 453 units, easily ahead of Lexus's 370.
It seemed like a relatively inconsequential bit of news to the average car buyer, but to anyone paying close attention to the automotive business, it was a significant changing of the guard. Then again, it could simply be a one-time fluke in favor of Lexus. Even Lexus Manila president Danny Isla expected Mercedes-Benz to bounce back in 2014.
Indeed, Mercedes-Benz seemed poised at the start of last year to retake second place, reporting 40 sold units to Lexus's 35 in January. By the time the first quarter was done, Mercedes-Benz was leading Lexus, 121-105--a huge lead in the premium segment, where cars sell for an average of P4 million a unit.
ADVERTISEMENT - CONTINUE READING BELOW
Alas, CATS Motors, the local distributor of Mercedes-Benz, couldn't sustain the strong performance, steadily losing ground to Lexus particularly in the second half of the year. After November--or after 11 months of selling--Lexus was already ahead by 31 units. With just one month to go, Lexus looked like a lock to secure second place again in the annual sales wars. For Mercedes-Benz to pull off an unlikely upset, it would have to sell 32 more cars than Lexus over a 31-day period (and that's counting every single day of December, including the holidays). If this was an NBA game, that would be the equivalent of the current (and abysmal) Boston Celtics needing a 50-point fourth quarter against the mighty Golden State Warriors in order to win. Not gonna happen, right?
On January 9, when the representatives of the CAMPI members assembled to file their respective companies' 2014 sales reports, the aforementioned upset turned out to be a very distinct possibility after all--at least according to the report hand-carried by CATS Motors' emissary. Mercedes-Benz's sales tally for December 2014? A whopping 68 units. In a snooty market bracket where a monthly sales total of 40 units is already considered very good, 68 is like Kobe Bryant scoring 81 points in a single game--against the defense of Michael Jordan in his prime.
Okay, I'm sure I just hit you with a lot of exaggeration in the previous paragraph, but you get the point. In a nutshell, it's almost improbable. But hey, December is spending season, and Mercedes-Benz is, well, Mercedes-Benz. So why not? Still, for Mercedes to beat Lexus, the latter should declare no more than 36 units (so Mercedes could have its 32-unit cushion). Lexus's sales for December? A robust 41 units. Add the 31-unit year-to-date edge of Lexus from January to November, and that's 72 units versus Mercedes's 68. In other words, Lexus wrapped up 2014 ahead of Mercedes, but only by the slightest of margins: 475-471. Four units. Like a one-point victory in basketball where the winner was merely lucky to watch the other team's buzzer-beating attempt ricochet off the rim.
Here's the curious part of the story.
At around 6pm that day--some three hours after the CAMPI members had officially filed their 2014 sales reports--CATS Motors e-mailed the organization's secretariat a revised report, this time including 16 additional Sprinter vans. If this revision were to be accepted by CAMPI, Mercedes-Benz would overtake Lexus by 12 units--and consequently run away with the second-place ranking in the premium segment, behind only BMW.
ADVERTISEMENT - CONTINUE READING BELOW
To cut the story short, everyone wondered: Where did those 16 vans come from? The general impression was that CATS Motors was trying to falsify its report just so it could beat Lexus in their cutthroat sales contest. To everyone's mind, it reeked of fraudulence, like a politician chalking up nonexistent votes at the last minute to beat his nemesis.
I know what you're thinking: "Really? A car distributor would go to that length just for a pathetic second-place ranking nobody cares about?"
Well, you and I probably couldn't care less about this ranking, but believe me, head offices do. Head offices meaning the mother headquarters in Germany (Mercedes-Benz) and Japan (Lexus). They monitor this stuff. It's an important yardstick by which they gauge their distributor's performance. Simple as that.
Several paragraphs earlier, I mentioned that Lexus pulling the second-placer rug from beneath Mercedes-Benz in 2013 could very well have been a one-off. Never to be repeated. Nothing but a stroke of luck. Yes? But what if Lexus duplicated the feat?
This reminds me of something a car industry executive told me: "Once is an accident; twice is coincidence; thrice is a trend." Surely, no automotive distributor would want its principal to be alarmed with a downward trend. The repercussions could get ugly.
So...did CATS Motors deliberately make an attempt to pad its 2014 sales tally just to overtake Lexus? I just had to ask, so I got in touch with the company's vice president in charge of sales.
"It was really just an oversight on my part, and I take responsibility for it," Bobby Shaw told me over the phone. "Before, we didn't include Sprinter sales because we would only sell three to four units a year. That and the fact that a separate commercial-vehicle division handled these vans. But then last year, we found out that we had sold 16 units of the Sprinter, so we might as well include that in the final report."
CAMPI, however, decided not to accept the revision, and instead suggested to Shaw that the 16 units be added to Mercedes-Benz's January 2015 total.
"I respect the group's decision," Shaw said. "But I also told them we wouldn't add the 16 Sprinter units to our January figure. It's not right. Those were sold last year. It's okay. We're not after the rankings."
I know this seems like a long-winded story over nothing--depending on whom you want to believe--but I just wanted to, first, air CATS Motors' side (especially after reading and hearing potshots from colleagues), and, second, show you that in the seemingly harmless business of selling cars, no digit is left unturned.
ADVERTISEMENT - CONTINUE READING BELOW
Do I believe CATS Motors' explanation? Let me keep that to myself. Do I believe all the numbers in these industry sales reports? That's another topic in itself.
One thing is certain from where I sit. CATS Motors will move heaven and earth this year to get back that precious second place in the premium segment. They can downplay the importance of these rankings all they want, but trust me when I say they wouldn't want the pencil-pushers in Stuttgart to notice a trend.