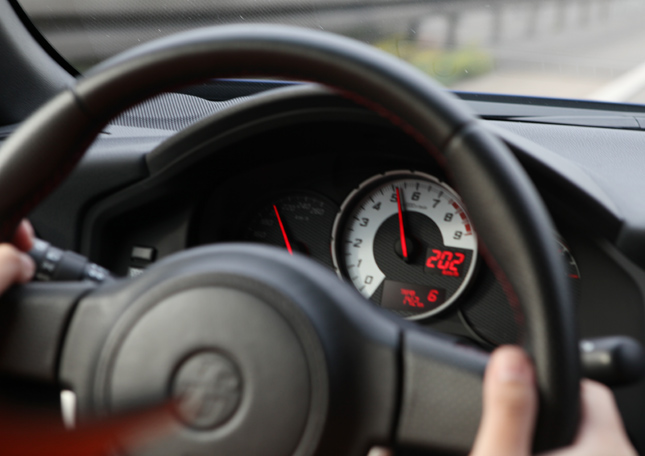 If you've read our current issue (December 2012/January 2013), then you know that we officially crowned the Toyota 86 as our 2012 Car of the Year--the very first time, in fact, that we conferred such an honor. In this issue, I wrote how we, as a team, came up with the verdict. I told you how 13 of our editors and writers (including myself) each listed their top five cars of the year. I showed you how 11 of those 13 editors/writers picked the 86 for the top slot, and how this car ultimately collected 122 out of a maximum 130 points.
When we cast our votes, we weren't required to provide explanation for why we chose the cars that we did. As motoring journalists, we felt we were all qualified to have our say in this matter without having to build and defend our case. But I now understand that some of you might want to know our reasons. I can't speak for my teammates, but I can very well speak for myself. Here, then, is a personal disclosure of why I gave the 86 my nod.
If the 86 hadn't been in the picture and you told me that Top Gear Philippines would select a Toyota for its first-ever Car of the Year award, I would have probably laughed. Toyotas are fine, don't get me wrong (they wouldn't sell if they weren't), but they're not Top Gear COTY material, if you know what I mean. It isn't enough for the Top Gear COTY to just be good or even excellent; the Top Gear COTY needs to be vastly entertaining and supremely inspiring. It needs to exude oomph in doses that Jeremy Clarkson exudes cockiness. It needs to make its owner imagine himself to be a tame racing driver in a white suit.
Now, I have been driving all kinds of Toyotas since the mid-'90s. My maiden test unit was actually the three-door version of the first-generation RAV4. In all those years of driving these vehicles, I came to understand why the Japanese carmaker became the industry giant and leader that it is today: Its cars are reliable, they perform decently, they're cheap to own, and they have OK resale values. But they're hardly entertaining, and they certainly won't make you lose sleep fantasizing about track days.
ADVERTISEMENT - CONTINUE READING BELOW
Honestly, if you asked me a couple of years ago which car brand would likely bag our first Car of the Year award, I would have answered BMW, Subaru or Honda, in that order. A Toyota? Please. Maybe a Toyota was a good enough COTY for some other award-giving body, just not here at Top Gear, where entertainment, sex appeal, irreverence and sheer awesomeness are everything.
And then the modern-day Hachi-Roku arrived.
And then I attended the photo shoot for our cover story.
And then I drove the car for the first time.
There's one thing you need to understand about an aging motoring writer who has been doing this gig for 17.5 years: It gets harder and harder to be impressed. I don't know if I can convey this without sounding arrogant, but when you review cars for a living, even a Ferrari will look and feel ordinary to you after a while. Believe me. Sure, the excitement still shows up every now and then, but it will take an extremely unique car to take a jaded auto journalist's breath away.
The Toyota 86, to my utter surprise, took my breath away. It sucker-punched me in the gut. It pummeled me relentlessly until I was completely out of my job-induced stupor.
Before that cover shoot and test drive, I had been right in the middle of a PR blitz designed for this car. I had asked Toyota to give us exclusive access to the latest information about the 86. I swear that in the few years that I had been handling this website and managing our Facebook page, I had never witnessed the level of interest, curiosity, admiration and clamor that our online readers and followers heaped upon this compact coupe. It got to a point where I would jump at the smallest chance to post an 86-related story or photo because this meant hundreds and thousands of likes, comments and shares. To my mind, Toyota had built its version of the Beatles.
ADVERTISEMENT - CONTINUE READING BELOW
Nevertheless, it was all just hype to me. And I had been in the business long enough to know that there were definitely cars that looked and sounded good on paper but gave the performance of a barge in the real world. So I went to our Toyota 86 photo shoot in Subic almost expecting to be disappointed. At best, I would not be disappointed but I would end up consigning the car to my ever-growing list of unexceptional motoring encounters.
The 86 is nice-looking enough to turn heads and draw the camera phones. But the interior, to me, is a better visual execution than the outer sheet metal. Toyota designers succeeded in creating a cockpit that does arouse the sporty driver in you. Very simple but very dynamic. The sitting position is a pure delight. With your hip point just 400mm from the ground, this is the closest you will get to riding a go-kart in a street-legal car.
And then I started the engine.
I fell in love with the stick shift from the get-go. I would love to have its short, rubbery thrust for my own car. The feel of the incredibly small steering wheel enhances your perception that you're playing, and its precision makes you think the game might be Formula 1.
And then I took off.
As I had suspected, engine power wasn't particularly remarkable--par for the course for a naturally aspirated 2.0-liter boxer engine. Two-hundred horses would have been amazing…in 1995. Even the current, top-of-the-line Camry has 73hp more muscle. Building a 200hp full-fledged sports car these days would be the equivalent of pitting the '60s Boston Celtics against the present-day Oklahoma Thunder. And this is where part of the genius of the Toyota 86 lies. This car is so perfectly designed and so perfectly spec'd that a 400hp turbocharged powerplant isn't necessary to make things work. The car handles, steers, shifts, brakes and grips so superlatively well that the overall experience beats anything a much faster cruiser can provide. (Note: This RWD sports coupe is God's gift to drifting wannabes; it goes sideways at the slightest prodding without throwing itself all over the place.)
ADVERTISEMENT - CONTINUE READING BELOW
For the first time in a long, long while, I drove a car that outshone its marketing reputation. The clincher for me was realizing this as I got out of the car: "This masterpiece costs only P1.5 million?!"
Grown men whined like schoolgirls as they lined up and waited for this car. A Toyota! Imagine that.
The Toyota 86 is my pick for Car of the Year because it's the one car that best embodies what the Top Gear COTY should be: fun, stirring, defibrillating. It's a once-in-a-generation car highly capable of sending an electric shock through a comatose motoring hack.
I just hope another car this engaging comes my way before I doze off again.