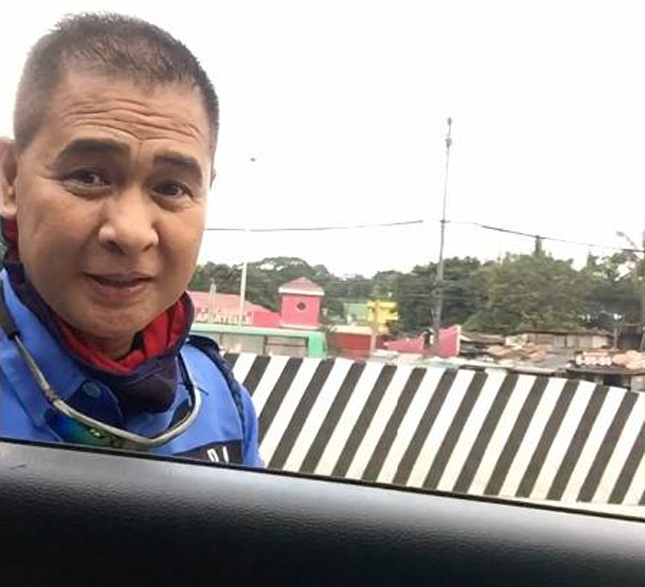 Last week, we posted another video on our Facebook page showing playing back the conversation between a traffic constable of the Metropolitan Manila Development Authority and a private motorist supposedly "caught" for speeding. Note the quotation marks we used on the word "caught," which is not to indicate our bias toward our fellow motorist, but only to reflect the fact that said motorist has stated that she doesn't believe she was guilty of the 75kph speeding violation she was being slapped with on Commonwealth Avenue in Quezon City (she swears she was going 50kph).
When the MMDA traffic constable--later identified as Joel Vargas--approached her car after the flag-down, Dianne Manansala Versoza readied her mobile phone and set it in record mode, placing it at the base of her steering column so the traffic officer wouldn't notice it. As such, the video file contains mostly audio recording of the amusing exchange.
Anyone who has been driving in Metro Manila for years and has encountered a few traffic officers should be familiar with the drill: Once the officer exhibits an obvious hesitation in issuing the ticket, and then recites the many ways your life will be inconvenienced if you indeed get issued the ticket, you know he is in effect asking you to grease his palm instead. Anyone who says otherwise either works for the MMDA or has watched too many Disney films (where they live happily ever after).
So the audio recording scratches any doubt the traffic officer is a venal one--one that needs to be sacked pronto. Those who are attacking the video-taker are demanding that her head be laid on the chopping board, too, saying she was partly to blame for also offering a bribe--even if it was clear as day she was merely playing along to catch it all in the recording.
To the credit of MMDA boss Francis Tolentino--at least according to reports--the erring traffic officer was immediately relieved of his duties. Big props for that. But then, there is also this report that the MMDA chief is now threatening to charge the video-taker with "wiretapping," apparently even citing our Anti-Wiretapping Law.
What the Ford is this?
Wiretapping, as far as my simple mind can comprehend, is the unlawful practice of bugging a room or a phone so the one doing the wiretapping may listen in on a private conversation. It is illegal because it is a breach of privacy, a very basic human right.
ADVERTISEMENT - CONTINUE READING BELOW
I'm not sure a conversation between an MMDA officer and an apprehended motorist can be classified as private. In fact, there shouldn't be any conversation at all, other than perhaps: "Ma'am, you went over the speed limit. May I have your license, please?" That's it. Even the Highway Patrol Group wants traffic-related transactions to be over and done with in not more than 30 seconds. Unless you're asking the other person about her dietary regimen or failed romance, half a minute should be more than enough to issue a traffic violation ticket. The encounter in question lasted 9.5 minutes, for heaven's sake. In that amount of time, we would have written a short article about corrupt traffic officers; all Mr. Vargas was able to accomplish was try to convince the "traffic offender" to give him more than the P210 she was handing over to him.
And--this is a big AND, guys--wasn't it the MMDA chief himself who encouraged the public back in December last year to catch erring MMDA officers on video? His exact quote in an Inquirer article: "I am encouraging motorists and the general public as well to use video cameras to record and document perceived illegal or unlawful activities by our employees or by anybody to help attain a disciplined society, and also for evidentiary purposes."
Now that somebody has successfully done so, she could get charged with "wiretapping," whatever the Dodge that means.
Were they actually expecting us to announce the following before footage could be taken: "Mr. MMDA officer, please know I am about to record our conversation with this mobile phone. You've been sufficiently warned."
Hello. Baka laos na ang mobile phone wala pa tayong nahuhuli ni isang tiwaling kawani ng MMDA.
I want to curse in the tradition of Heneral Luna, but I might get charged with something else.
Screenshot from video of Dianne Manansala Versoza