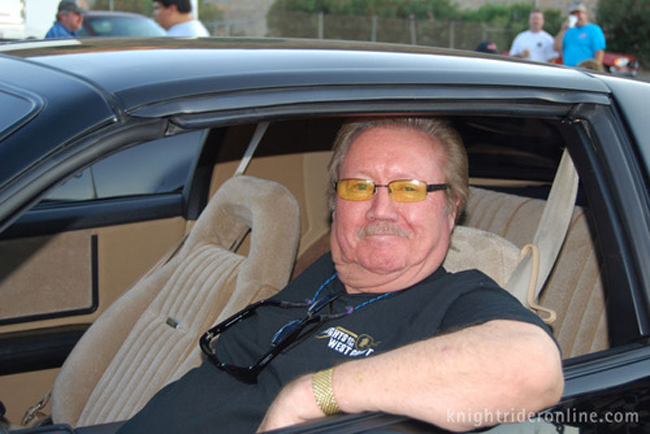 His name may not be that familiar, but without producer Glen Larson, we wouldn't have Michael Knight's KITT, Magnum and his Ferrari 308, and, for sci-fi fans, Cylons. And now, Larson will only live on through his iconic TV shows.
Last Friday, after a battle with cancer, Larson passed away at the age of 77.
While he is most famous for producing the well-known TV shows of David Hasselhoff (Knight Rider) and Tom Selleck (Magnum, P.I.), his body of work also includes popular automotive-themed programs aired during the '80s. These include The Fall Guy, Automan and The Highwayman.
But he will be closest to our car-guy hearts as the person who created Knight Rider. For those of us who grew up in the '80s, seeing a black Pontiac Trans Am on the road was more exhilarating than any Italian supercar sighting.
Larson leaves a world on the verge of the concepts he envisioned with Knight Rider. Once Apple's CarPlay arrives in vehicles en masse, we can talk to our cars via Siri. The Apple Watch has the ability to check the status of BMW's electric cars. Google has made great strides in its development of self-driving cars. And while KITT's Turbo Boost to 200mph (322kph) seems impressive three decades ago, any decent sports car--including German sports sedans--can reach that speed easily these days.
Rest in peace, Mr. Larson. And thank you for creating shows that fed the imagination of gearheads around the world.
ADVERTISEMENT - CONTINUE READING BELOW ↓