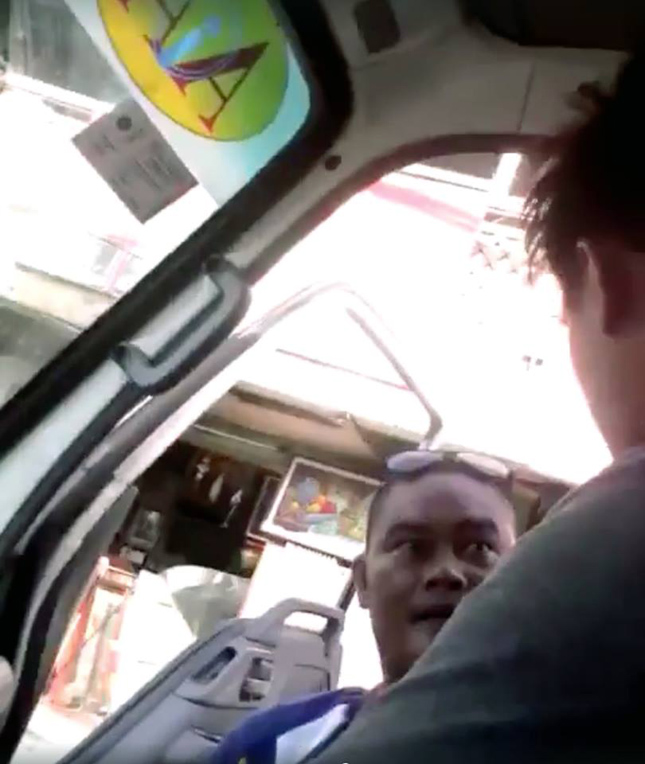 With all the viral videos circulating online featuring bad cops and even worse traffic officers, you'd assume that men in uniform were now more careful about their conduct and manners when dealing with motorists. But you'd be wrong. As they say, these thugs never learn.
Just today, another such video got passed around by netizens, showing a group of traffic officers in Bacoor, Cavite, ganging up on the driver of a private vehicle and one of his passengers. According to the person who posted the video, the incident took place in front of SM Molino. After the vehicle had been flagged down by the traffic enforcers, the driver asked what his violation was, but the traffic officers couldn't provide him with a decent answer (at least we couldn't hear anything intelligible in the video).
Because the traffic officers couldn't cite a reasonable violation, the driver refused to surrender his license, and he also refused to pull over to the side of the road. In all that time of arguing, one of the vehicle's passengers was wisely recording a video. Which must have angered one of the traffic enforcers, because he forcibly opened the vehicle's passenger-side door and pulled the front passenger out of the car.
The recording device, meanwhile, got dropped, and so only voices could be heard in the ensuing commotion. Well, voices and what sounded like a taser's flickering racket. Yep, apparently, the vehicle's passengers got tasered by the traffic personnel who assaulted them. You have to watch (and hear) it to believe it.
Anyway, as you can imagine, social media is abuzz with righteous indignation over what happened. Because the video has now gone viral, we expect these goons to simply issue an inconsequential public apology. And life will move on for each of them as though they've done nothing wrong.
It is what it is, we guess. So perhaps we can help dispense a little bit of justice for the motorists who got harassed. If you follow our Facebook page, you know that we posted the above screenshot earlier. And now we've turned it into Philippine-cinema memes. You see, we've found 10 classic lines from old (and not-so-old) Pinoy movies, which we've then plastered on the photo. Believe us, said quotes are just perfect for the above-mentioned traffic-management bully from Bacoor.
And to make the exercise even more engaging, we challenge you to name each of the movies these lines came from. We dare you to name as many as you can. The answers can be found at the bottom. Have fun! And don't forget to tell us your score.
ADVERTISEMENT - CONTINUE READING BELOW
Screenshot from the video of Kheo Avejar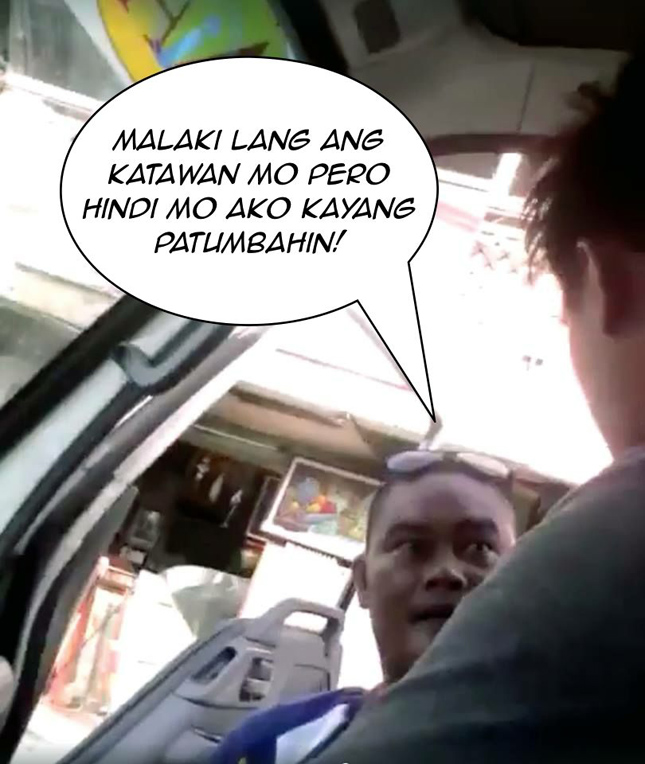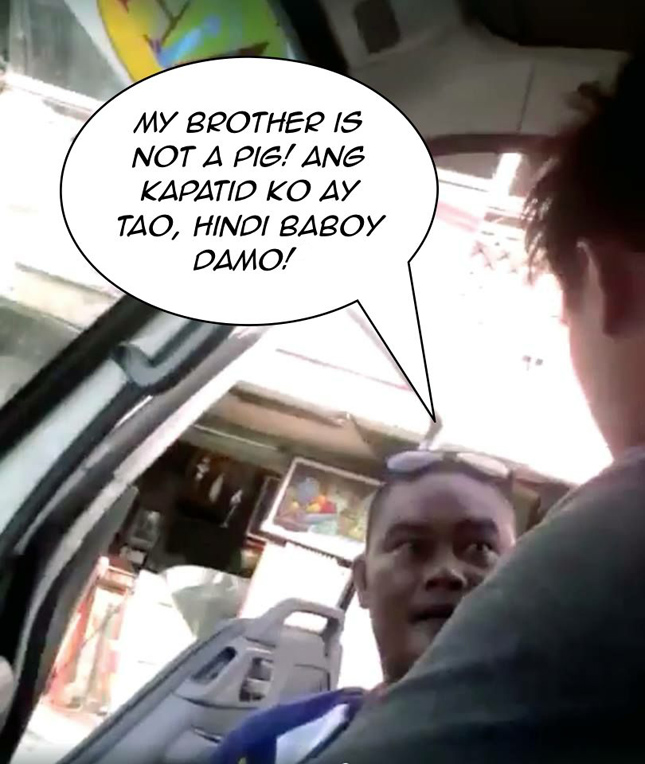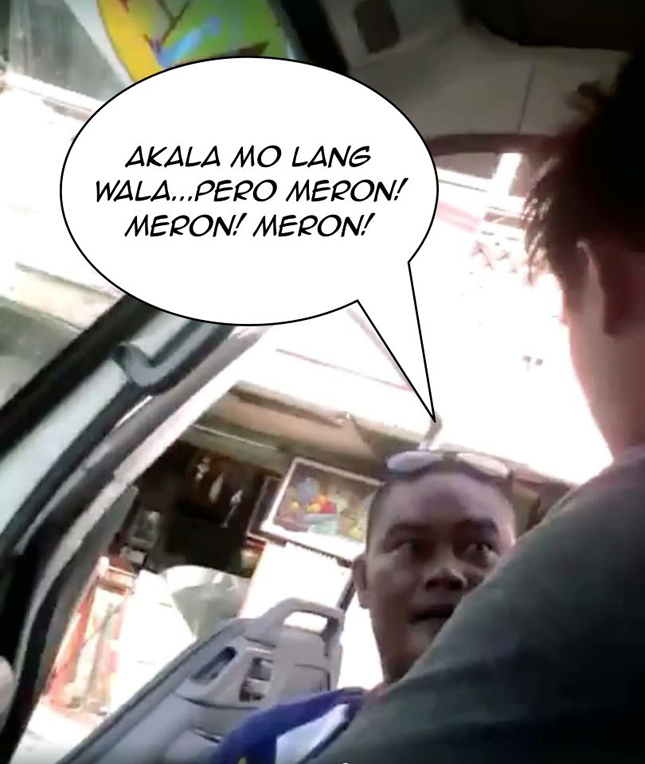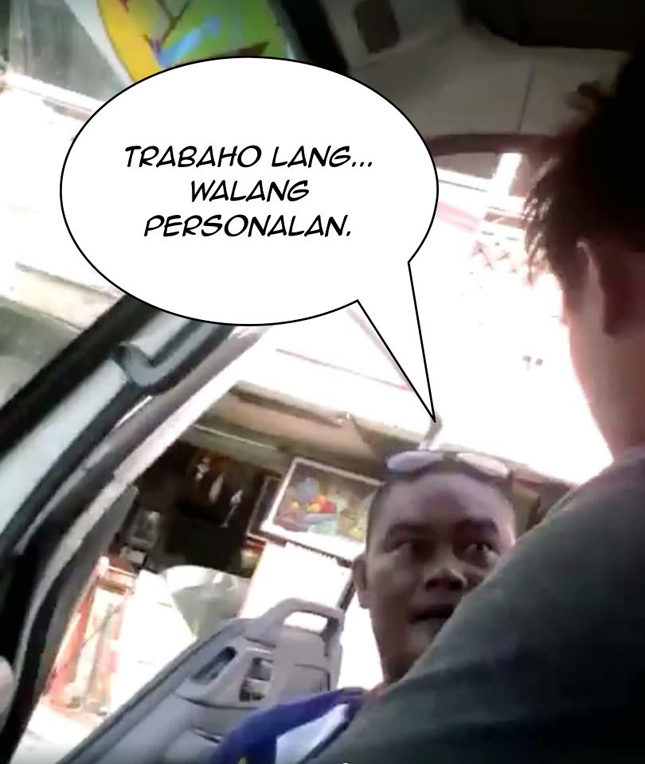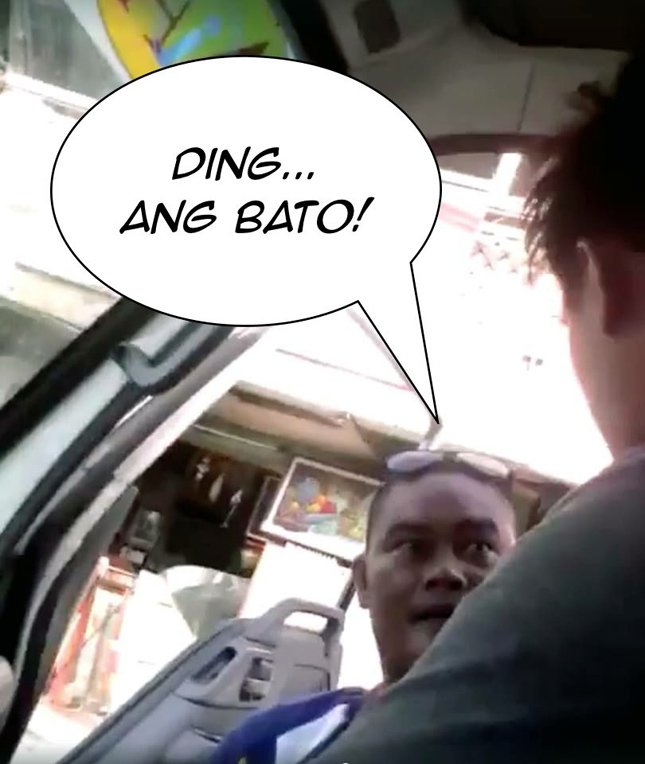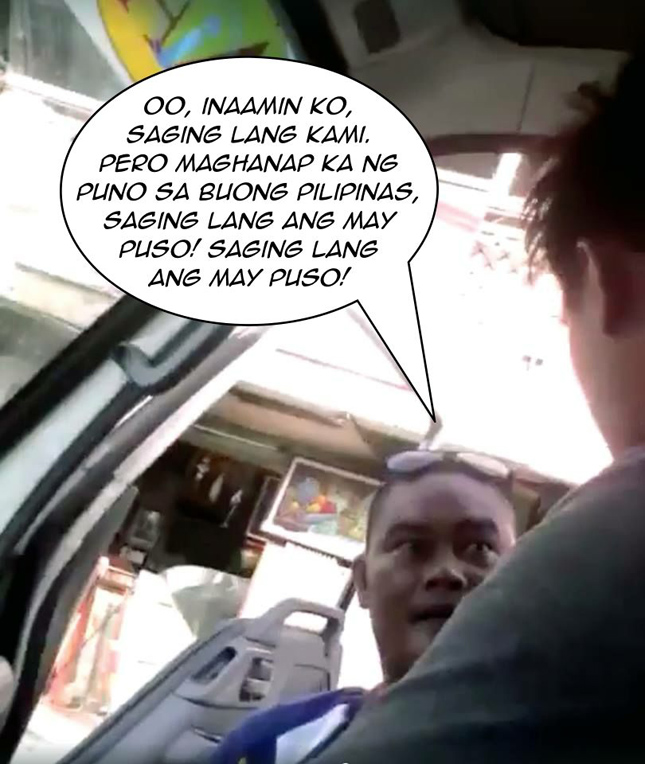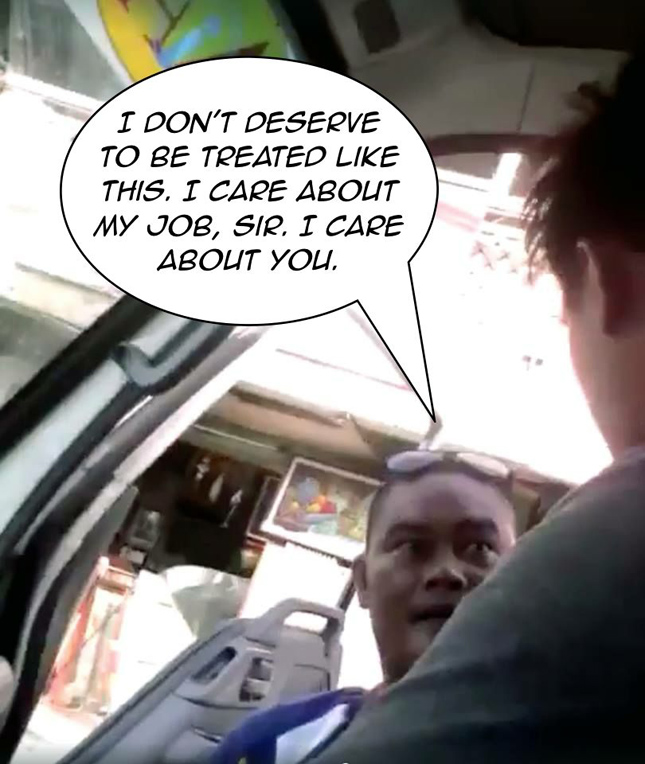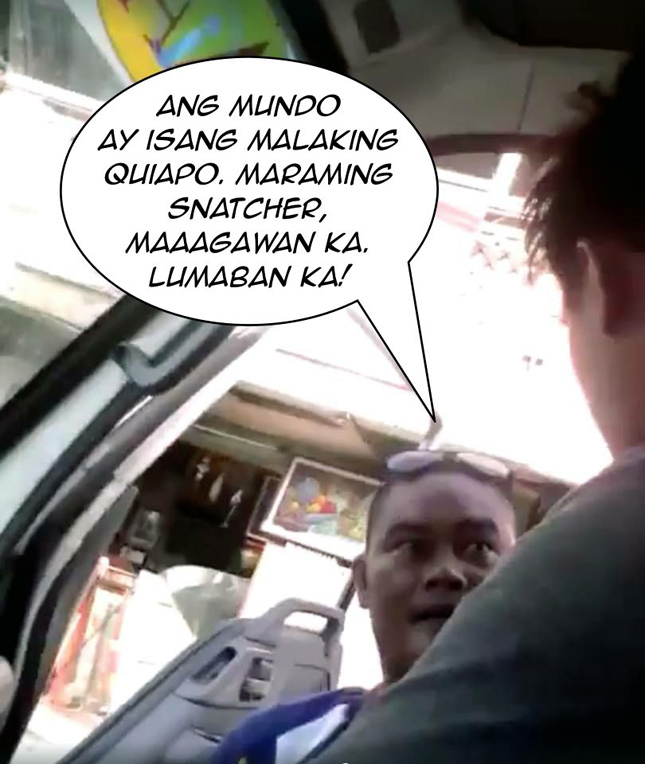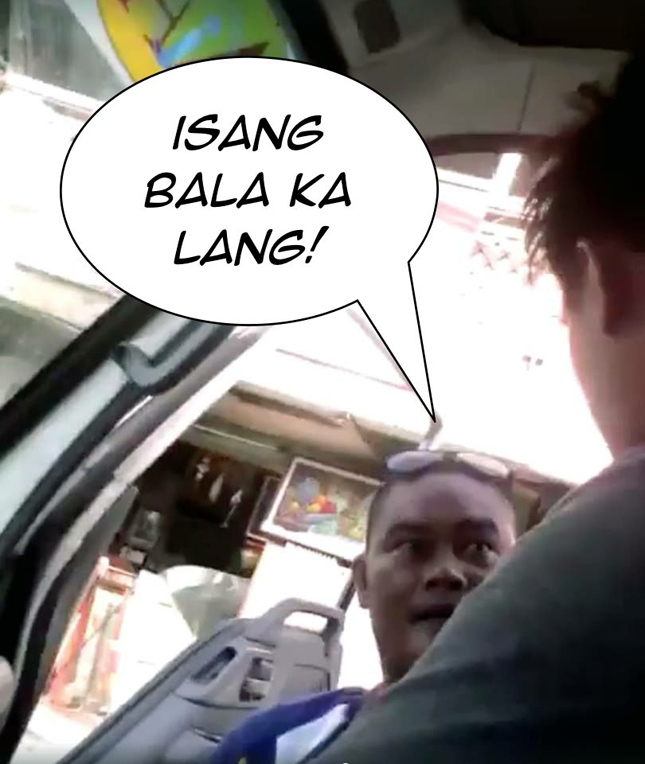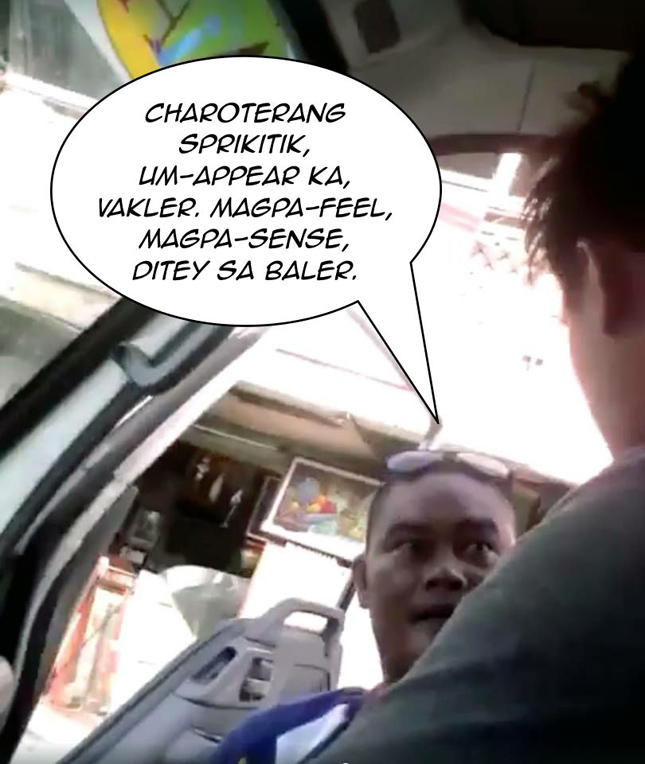 ANSWERS: (1) One More Chance; (2) Minsa'y Isang Gamu-Gamo; (3) Bata, Bata...Pa'no Ka Ginawa?; (4) Markang Bungo; (5) Lipad, Darna, Lipad; (6) Apoy Sa Dibdib Ng Samar; (7) Caregiver; (8) No Other Woman; (9) Isang Bala Ka Lang; (10) Zombadings: Patayin Sa Shokot Si Remington.