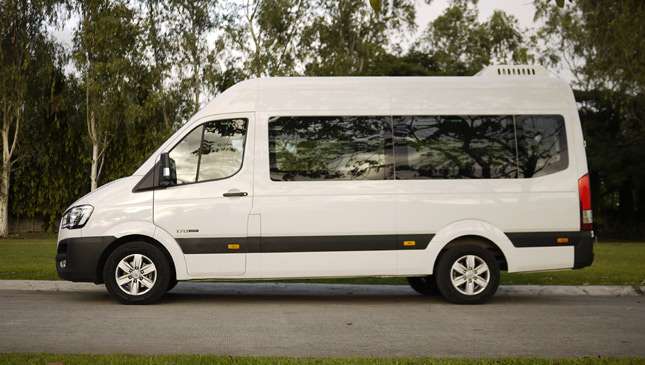 Hyundai's Pam Dacanay commiserated with us a few weeks ago that there were few journalists willing to take the H350 for a test drive. Not because it's a bad car. Far from it. But rather because it's intimidating to drive in traffic, and way too big to fit in your ordinary garage. Thankfully, I have an open driveway, and I'm a sucker for a challenge. And after a week spent with the H350, I've come away with some interesting insights.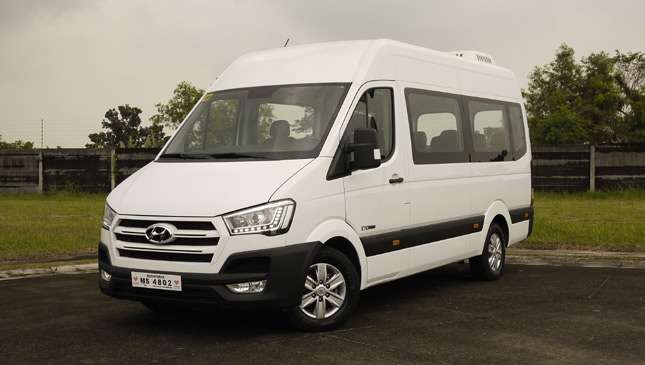 Continue reading below ↓
Recommended Videos
1) Being a bus driver is not that hard. While it may look intimidating, the H350's tall seating position and familiar controls (similar to the Starex) make it relatively easy to drive. The engine is willfully torquey, the clutch and shifter are ridiculously light, and the mirrors are big enough to cover two lanes of cutting scooters and tricycles. Once you've grown accustomed to the extra width, which, to be fair, is a mere 118mm, it's fairly easy to maneuver in the city, even if some of the so-called 'lanes' painted by the Metropolitan Manila Development Authority (MMDA) are too narrow for it.
2) No more in-mall parking for you. Parking the H350 isn't quite as easy as driving it. While it has parking sensors, there are no sensors on the roof. Backing into a covered parking space or trying to navigate your way into a low-roofed building is a big hassle.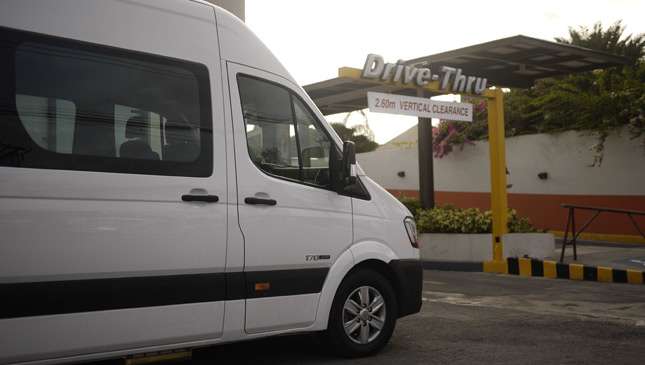 3) No more drive-throughs, either. Parking buildings aren't the only places with low vertical clearance. Road trip dining is limited to places with outdoor parking. Or you could always pick up a vendor in traffic.
4) You'll never lose it in a parking lot. Unless it's a bus depot.
5) Fuel economy is relatively good. While the H350 never exceeded 14km/L, with most highway legs returning about 10-12km/L, that's pretty good given that it seats 14 people. The three cars you'd need to carry them otherwise would have to get 30-36km/L to even it out. In city driving, the H350 managed between 6-10km/L, depending on the traffic. Which isn't bad compared to diesel SUVs that seat half as many warm bodies.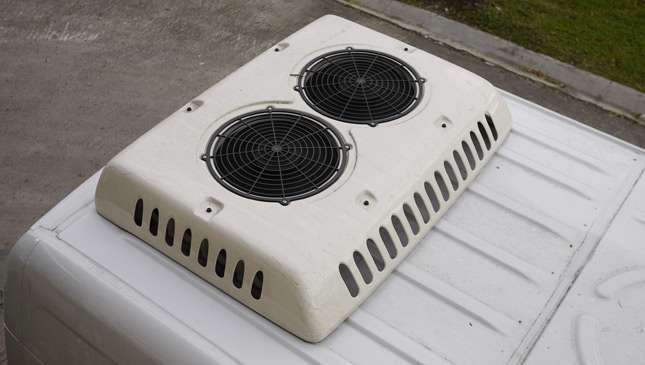 6) Air-conditioning is top-notch. What's cooler than being cool? Ice-cool. The H350's roof-mounted rear A/C is the most powerful unit I've ever seen on a private vehicle.
7) There is no greater luxury…than space. Lots of it. Unlike commuter vans, with tiny chairs bolted close together, the H350 has decent legroom in all rows. There's enough space for basketball players to stand up inside, and shorter people can lie down sideways across the floor. One owner has even switched out his last row for a bed.
8) You still have to pay the toll. You pay double for that space every time you're on the tollway. The H350, despite falling under the 4.5 ton gross vehicle weight limit for small vehicles, still falls afoul of height limits on the tollway.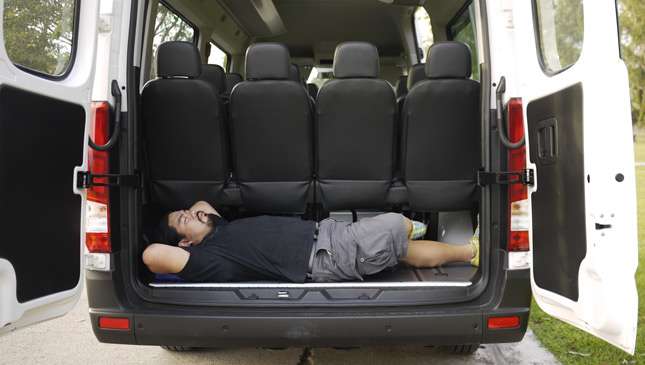 9) It's not distracted driving if you aren't in the driver's seat. Need to make a call in traffic? Just switch seats. The pass-through cabin makes switching drivers easy as pie. But seriously, no, don't leave the driver's seat empty while sitting in traffic. That's just rude.
10) It warps your perception of size. After a week in the H350, ordinary SUVs look tiny; like toy cars you can pluck out of the air through the windshield. Even the most spacious of vehicles feels tiny and cramped in comparison. You miss being able to stretch your arms upward into infinity. Or being able to carry several kids in the same car without anyone fighting over who gets what seat.
Is it for everyone? No. But if you can afford it, there's no bigger bang, er, van for your buck.