We live today in a digital world fascinated by social-media posts. Our Facebook page, for instance, now has more than 915,000 likes, with some 350,000 people talking about it at any given time, according to Facebook's analytics. Largely responsible for our page's popularity are car photos submitted by our followers.
It's nice if the photo is flattering, like one showing a sleek sports car gleaming flawlessly under the sun, or a tough pickup negotiating a seemingly impassable rock-strewn path. Unfortunately, many of the above-mentioned photos show irresponsible or stupid drivers shamelessly flouting traffic laws. And by the time these car owners realize their folly, they're already infamous--the motoring world's equivalent of abominable government officials whose faces we all want to pelt with our stinky socks.
Most of these "erring" car owners are almost always shocked to see themselves or their cars on social media. That's because they're also almost always clueless during the commission of their car "crimes." The good news is that you don't have to join their ranks. You can avoid being the ignorant motorist who becomes the next Facebook sensation. Here, we've compiled the 10 most common motoring blunders that piss other people and make them whip out their camera phones. File these away in your mental vault and we guarantee you won't see your car (or yourself) on our Facebook page.
1. Do not violate a traffic rule in broad daylight--especially not right next to the traffic sign.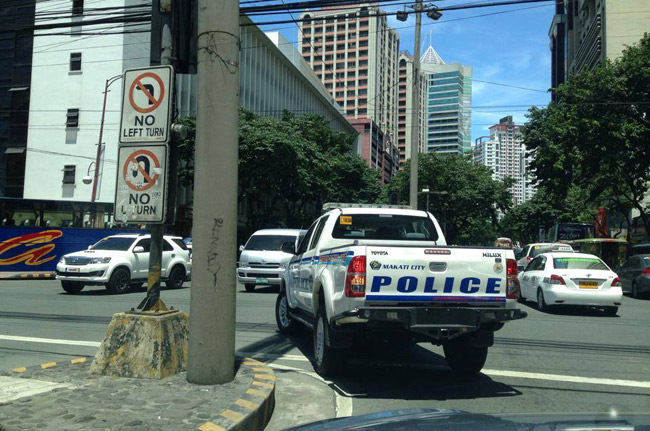 (Photo from Aaron John Dee; 13,073 likes, 998 comments and 2,106 shares)
2. Do not park like a moron by depriving someone that precious space he/she needs and deserves.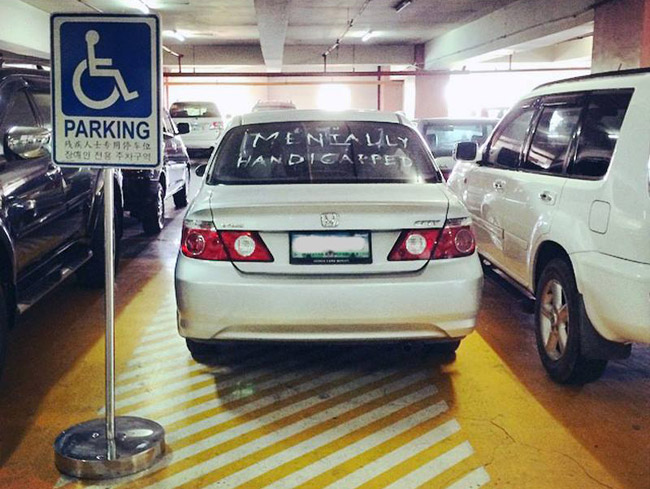 (Photo from Nykó Macá; 11,420 likes, 543 comments and 616 shares)
3. Do not use your mobile phone while driving...and while employed by the MMDA.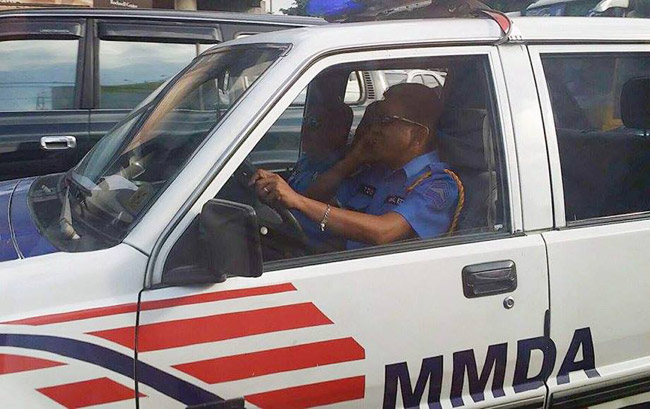 (Photo from Jed Verjes; 10,998 likes, 678 comments and 1,791 shares)
4. Do not use a commemorative plate, a protocol plate or any power-tripping plate, period.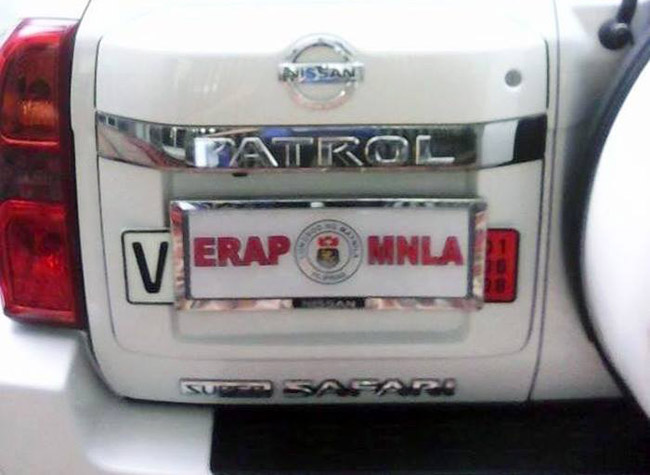 (Photo from Dok Leow Castillo; 3,340 likes, 210 comments and 116 shares)
5. Do not go against the flow of traffic--then flash your lights and honk your horn while you do so.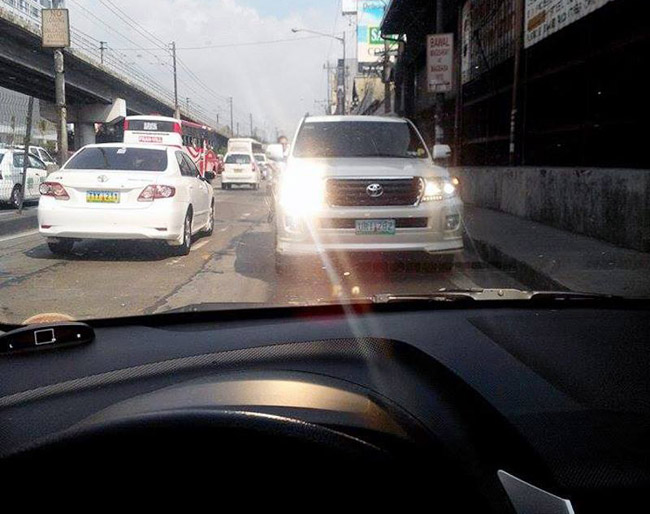 (Photo from Raymond Reyes; 8,785 likes, 1,742 comments and 5,762 shares)
6. Do not provoke anyone into vandalizing your car. It won't be pretty, we promise you.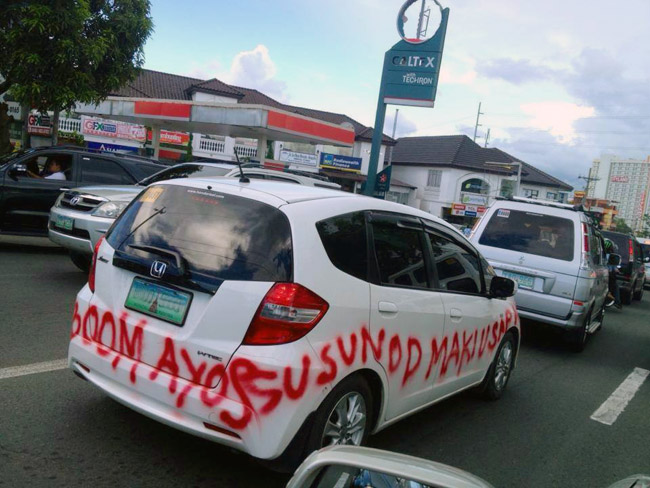 (Photo from Brian James Buendia; 12,487 likes, 1,143 comments and 1,218 shares)
7. Do not stop right on top of a pedestrian crossing. That plot of asphalt is for human beings.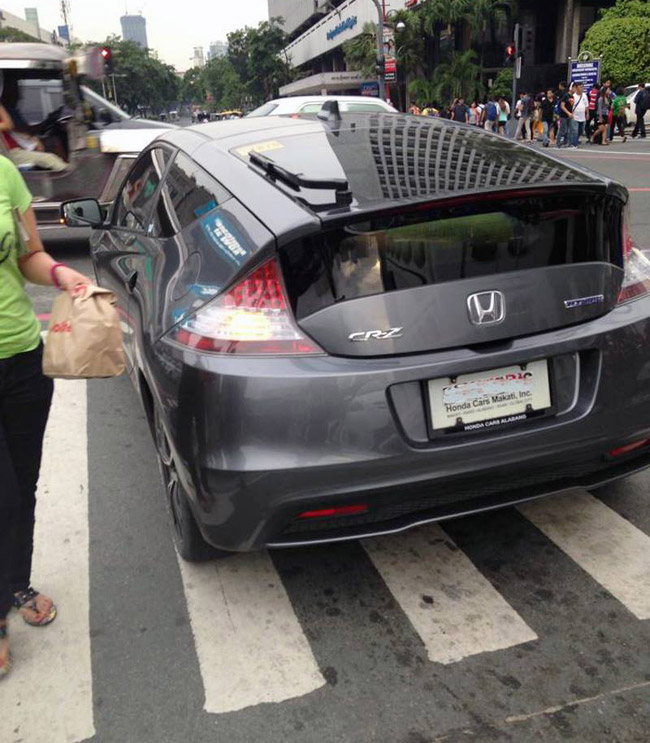 (Photo from Emman Maestrocampo; 6,822 likes, 334 comments and 114 shares)
ADVERTISEMENT - CONTINUE READING BELOW
8. Do not cut in line at the tollgate, the expressway exit or the carpark. You're not that special.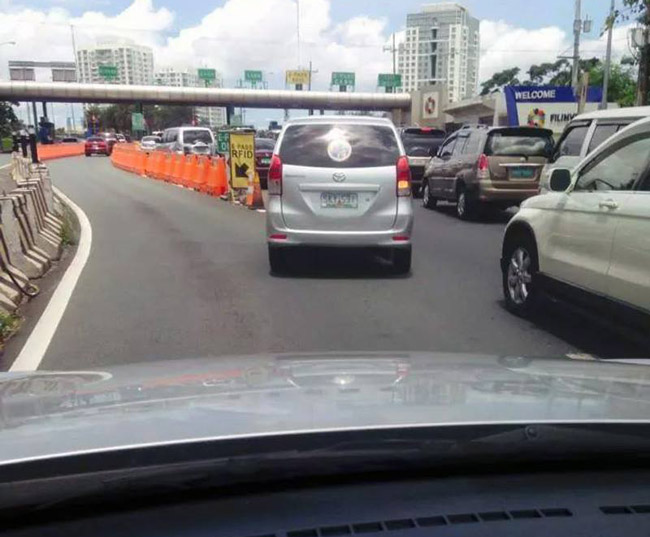 (Photo from A.J. Masagca; 2,640 likes, 671 comments and 240 shares)
9. Do not transform your car into an object of ridicule by installing grotesque bodykit.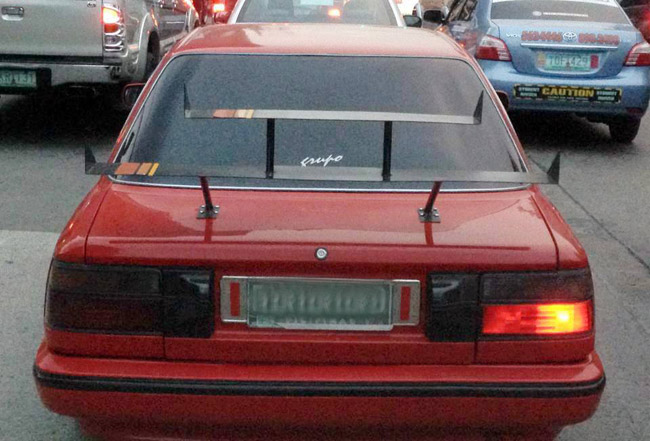 (Photo from Jett Javellana; 3,926 likes, 866 comments and 152 shares)
10. And whatever happens, do not crash your car whether it's a fancy coupe or a boring family van.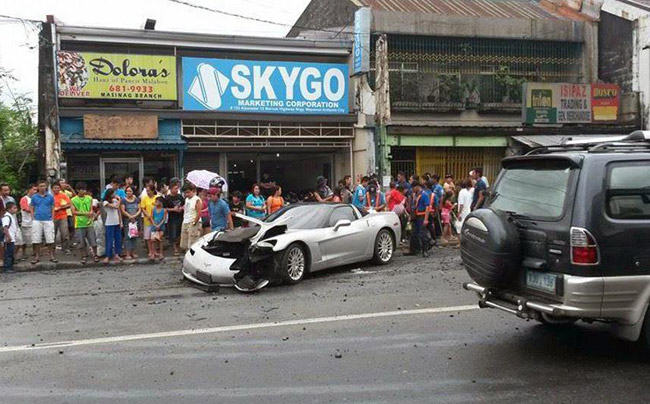 (Photo from Patrick Gregorio; 11,096 likes, 1,052 comments and 521 shares)