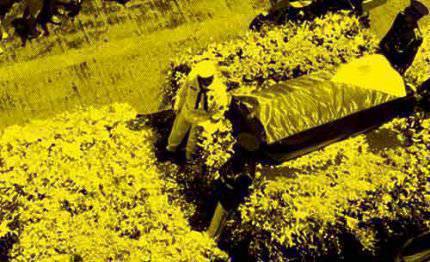 1.
Fill your tank with gas.
Reports say the cortège will commence at the Manila Cathedral at 9am and reach the Manila Memorial Park in Parañaque before noon. But if you've seen the huge turnout of supporters during the transfer of
Cory Aquino
's remains from La Salle Greenhills to the Manila Cathedral, you should prepare to be stranded behind the kilometric convoy for hours.
2.
Pack a meal or two.
It's likely you will spend lunchtime on the road. Stock up on crackers and drinks. You will stand a better chance of enduring the slow-moving traffic on a full stomach.
3.
Express your gratitude.
Put a relevant sticker, a yellow ribbon or flag, or even a poster on your car. It will make you feel good as you cruise along. Cory deserves all the acclamation.
4.
Bring children along for the ride.
Show your kids how righteousness reaps the approval of other people. Tell them that you will know how good a person lived by the sheer number of mourners during his or her funeral. This lesson will be forever etched in their consciousness.
5.
Slot in a CD of Tony Orlando and Dawn's classic hit
'Tie A Yellow Ribbon 'Round The Ole Oak Tree' for your driving music.
That's the theme song of Cory and Ninoy. The first stanza goes: "I'm coming home; I've done my time. Now I've got to know what is and isn't mine. If you received my letter telling you I'd soon be free, then you'll know just what to do if you still want me..."
6.
Know the route.
Study the cortège's planned course and determine the best place for you to join the convoy. The route is: Intramuros to Roxas Boulevard; from Roxas Boulevard, left turn on Quirino Avenue; from Quirino Avenue, right turn on South Luzon Expressway; from SLEX, exit at Sucat; from Sucat exit, straight to Manila Memorial Park on Dr. A. Santos Avenue.
7.
Prepare necessary items.
Since you will be on the road for hours, it's wise to bring indispensable stuff like medicine and extra clothing. Treat this as a regular road trip out of town.
8.
Make sure your car's engine has sufficient coolant.
You don't want to be a victim of overheating under the midday sun.
9.
Be ready with the camera.
A portable digital camera or even your camera phone will do-anything to document this historic day. You'll be proud to have been a part of it when you tell your grandchildren stories of your youth.
10.
While behind the wheel or in the passenger seat, avoid an idle mind and say a sincere prayer for your country.
It's what
President Corazon Aquino
would have asked of you.
Continue reading below ↓
Recommended Videos