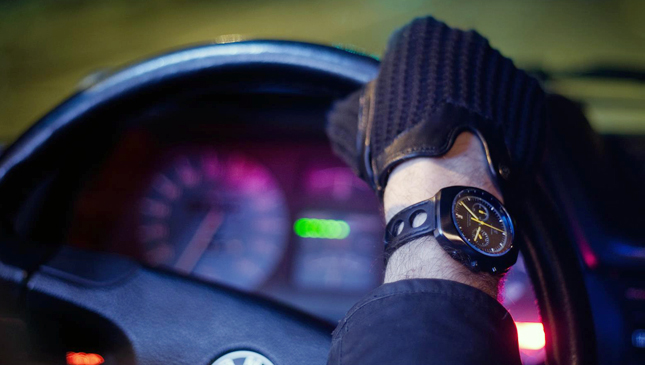 We don't care if your car has the loveliest steering wheel or the most handsome shift knob in the history of automobiles--driving will never look as good as when you're rocking a cool driver's wristwatch. Even Paul Newman and Steve McQueen--with their Hollywood charm and enviable driving skills--always wore a nice timepiece when operating a motor vehicle. Cars and watches simply go together.
Here, we list down 11 driver's watches that make us want to run for public office so we can afford all the obscene luxuries in life skip lunch every other day just to save enough money in order to purchase one of these. Ready to drool? Let's start.
1. TAG Heuer Formula 1 Calibre 16 Automatic Chronograph. The brand's Formula 1 series is famously known for being relatively cheap and for having a quartz movement. But ask any serious watch collector and he'll tell you that quartz watches are no good because they hold no actual value (and so he'd rather get a more expensive Monaco or Carrera). This model solves that problem, as it is the first Formula 1 TAG Heuer that boasts automatic mechanical movement. The 44mm face is also 2mm bigger than the standard quartz version. Oh, and the bezel is already ceramic, which makes it scratch-proof. Estimated price: P140,000.
ADVERTISEMENT - CONTINUE READING BELOW ↓
2. Tudor Heritage Chrono. This brand is generally regarded as the "poor man's Rolex." Which isn't entirely inaccurate since the latter is indeed the owner of Tudor, trademarking it in 1926 with a view to selling quality wristwatches at more affordable prices. Thankfully, Tudor has gorgeous products such as this one, which looks just as expensive as a comparable Rolex model--if not even more so. Orange accents on a black face always works. And if you ever get tired of the steel bracelet, this chronograph also comes with an equally attractive fabric strap. Estimated price: P200,000.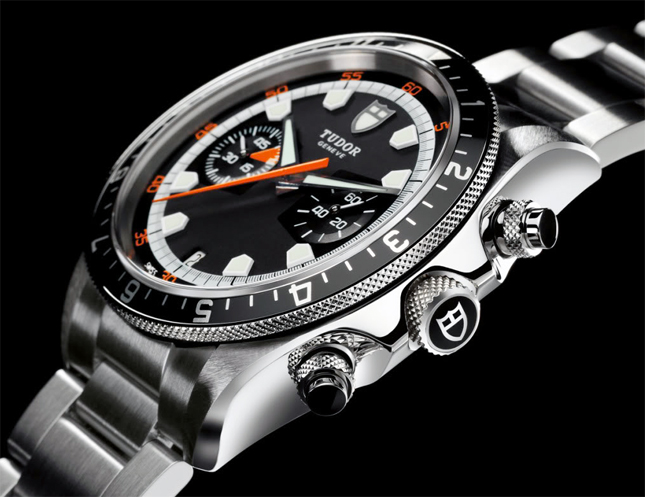 3. Omega Speedmaster Mark II. The brand offers a wide range of Speedmaster models--previously endorsed by seven-time Formula 1 champion Michael Schumacher (God bless him)--but we like this one the most. It reminds us somewhat of Oris's Chronoris, if the latter had a busier design. This Omega was originally introduced in 1969, but received modern tweaking in 2014. Estimated price: P230,000.
ADVERTISEMENT - CONTINUE READING BELOW ↓
Recommended Videos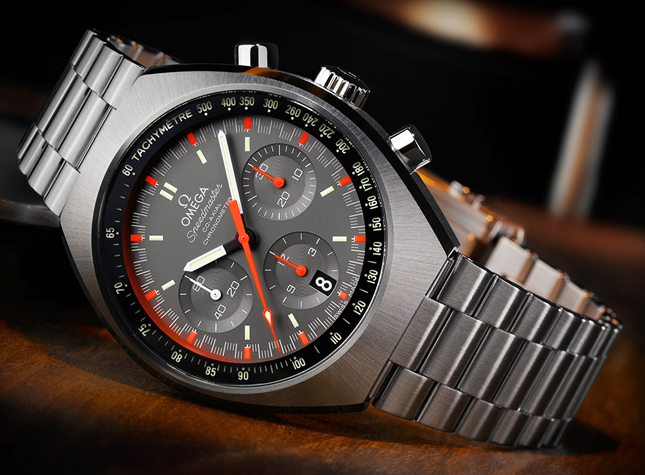 4. Oris Williams Chronograph. We would have included the above-mentioned Chronoris on this list, but it looks nearly similar to the Speedmaster Mark II. So we're going with this model inspired by the iconic F1 team. Those blue needles resting on the watch's black face--which, at 44mm, is exactly the size of TAG Heuer's Formula 1 Calibre 16 chronograph--are flat-out delicious. And there's an option for a rubber strap. Estimated price: P120,000.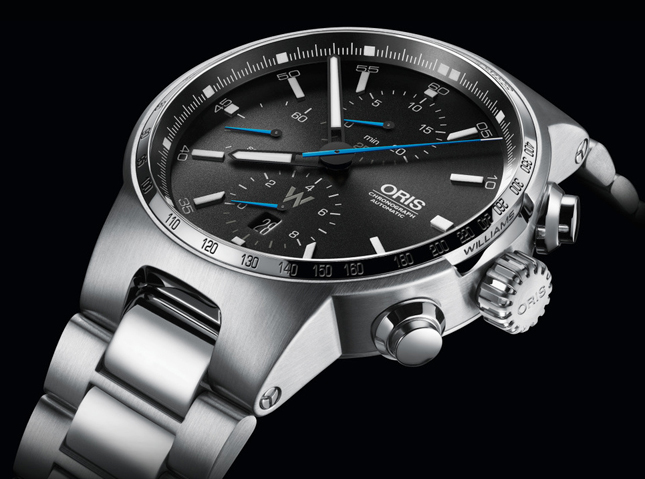 ADVERTISEMENT - CONTINUE READING BELOW ↓
5. Chopard Grand Prix de Monaco Historique Power Control. We initially had a crush on the black-and-red Mille Miglia, but how can you ignore this model? Never mind the tasteful yellow accents and stitching--the mere mention of "Monaco" got us sold on this watch. It has a power reserve of 46 hours, and its crown and buckle are made of titanium. Estimated price: P240,000.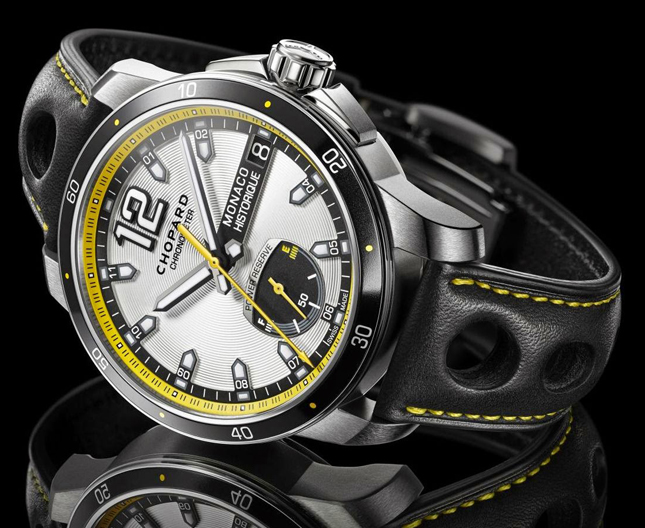 6. Breitling For Bentley GMT Light Body B04. Let's dissect the model name. Bentley is, of course, the British luxury carmaker. GMT refers to the dual-time-zone adjustment system. Light body means the case is made of titanium. And B04 is for the watchmaker's calibre. Breitling claims a power reserve of "over 70 hours." Estimated price: P380,000.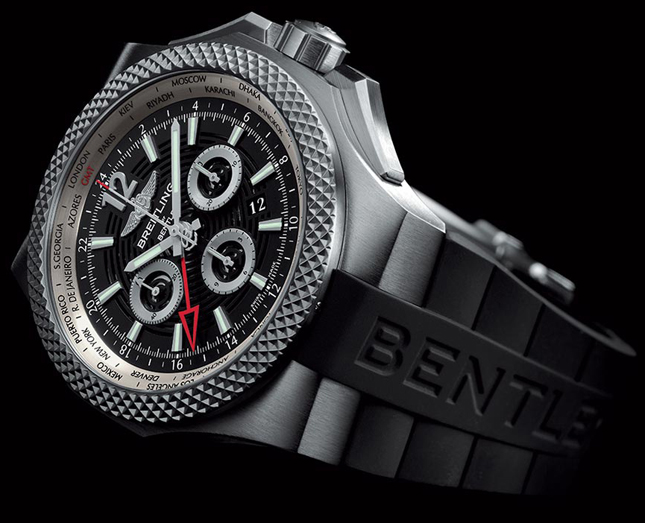 7. Richard Mille 36-01 G-Sensor Tourbillon Sebastien Loeb. We don't know if the insane prices this brand fetches can be attributed to actual technology or simply to clever marketing. You see, many of the models are named after popular personalities, including Rafael Nadal and Jackie Chan. Fortunately for gearheads, there's one model named after a legendary rally driver, and it looks...truly interesting. If you think the mechanism is too complicated for your taste, you'd probably appreciate it more if you knew what purpose it served: "The rotary G-force sensor is designed to display the number of G's accumulated by the driver during the different phases of driving, such as rapid acceleration, deceleration and lateral forces." Estimated price: P29,000,000.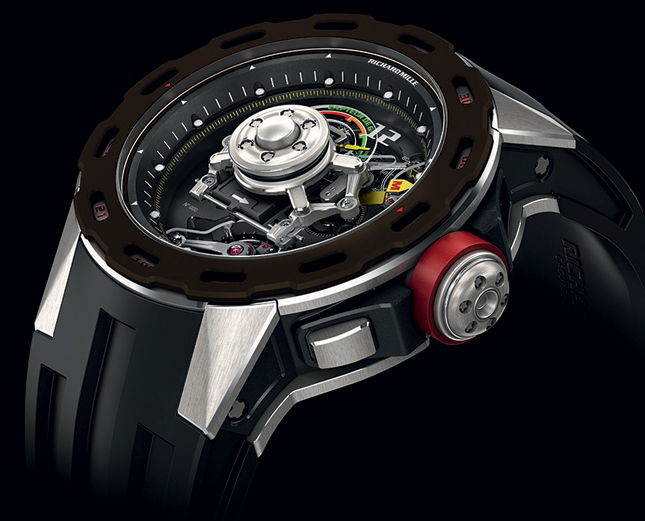 ADVERTISEMENT - CONTINUE READING BELOW ↓
8. IWC Ingenieur Double Chronograph Titanium. The inspiration for this model, apparently, is Formula 1. How so? The manufacturer claims the idea for the materials used in this watch--titanium, ceramic and rubber--came from the glamorous motorsport series. Either that or the company just needed a reason to market the model as a driver's watch under its partnership with Mercedes AMG Petronas. But it's not just the materials that pay homage to F1: "The split-second hand can be stopped to record intermediate times while the stopwatch hand continues to run, allowing users to record as many pit stops and lap times as they choose." Fair enough. Estimated price: P594,000.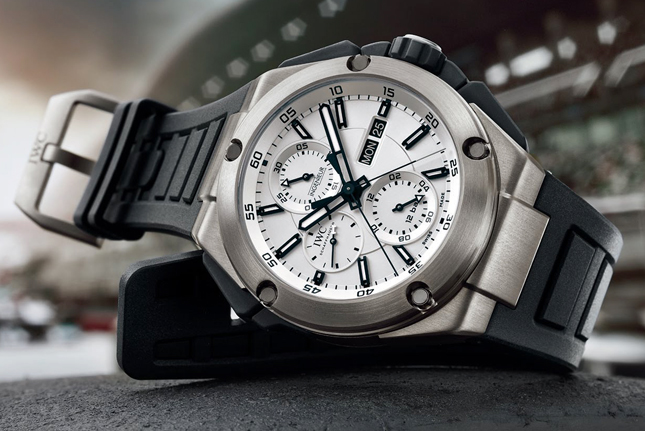 9. Rolex Cosmograph Daytona Oyster Perpetual. What list of coveted wristwatches would be complete without one made by the industry juggernaut? Very conveniently for this story, Rolex has a model for car drivers, and it has even introduced a new version of the well-loved Oyster Perpetual. One bragging right this fresh edition waves at potential buyers is the company's Superlative Chronometer certification. The model, of course, borrows its name from the renowned Daytona International Speedway racetrack in Florida, USA, which is home to the annual Daytona 500 event. Easily its most famous owner was the late movie actor Paul Newman, who--legend has it--wore his Daytona for decades "until his death in 2008." If the motoring heartthrob fell in love with this watch, it's hard to imagine oneself cradling this Rolex without being smitten by it. Estimated price: P570,000.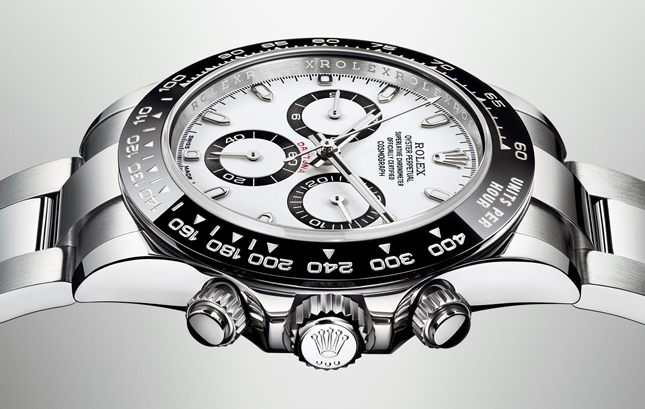 10. Autodromo Prototipo Chronograph. Autodromo what? We won't be surprised if you haven't heard of this young American watch company, founded in 2011 by a New York-based car guy named Bradley Price. This is by far the cheapest timepiece in this lineup, but it doesn't make it any less desirable. Autodromo makes motoring-inspired watches, and we particularly dig this model, which looks like a Heuer Autavia and makes use of Seiko's VK63 chronograph hybrid meca-quartz movement. In a nutshell, meca-quartz combines the attributes of quartz with those of an automatic mechanism. So while this thing runs on battery, the movement behaves like a mechanical one. We want this model in this colorway, which is exclusive to the so-called Brian Redman Edition. That Redman dude was a fairly successful British race driver who competed from the late '60s to the mid-'70s. Estimated price: P38,000.
ADVERTISEMENT - CONTINUE READING BELOW ↓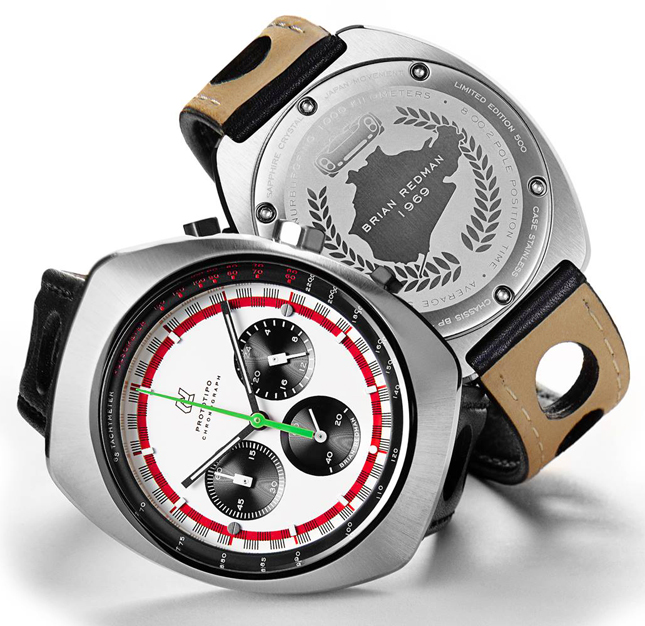 11. Hublot MP-05 LaFerrari. We struggle to determine which factor makes acquiring this watch more difficult: its extremely limited production run (only 50 pieces) or its extremely prohibitive price ($300,000). With that kind of money, wouldn't you buy a real Ferrari instead? Then again, the target customers for this otherworldly timepiece do not flinch at stratospheric price tags. And they'll probably only get this watch just so they will appear intelligent to svelte supermodels who can't stop asking about its inner workings. Estimated price: P14,000,000.