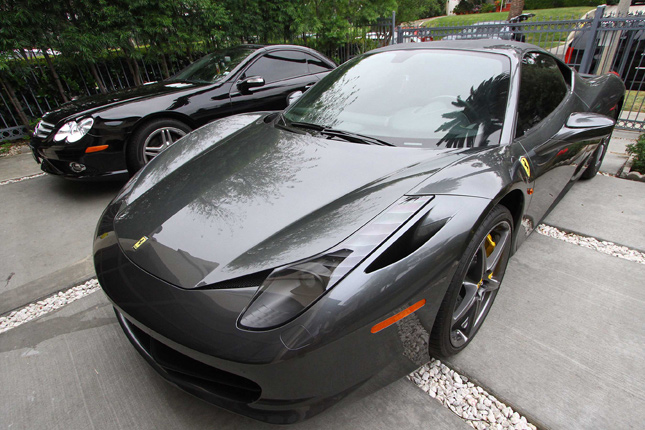 So we got a call from our sister website Spin.ph this morning, offering us a bunch of pictures taken by its photographer at Manny Pacquiao's home in Los Angeles, California. The photos, as you can see here, are of the boxer's Ferrari 458 Italia and Mercedes-Benz SL550.
What a timely call. Last night, we posted on our Facebook page a meme by BYD Philippines, about how Floyd Mayweather owns various exotic automobiles, while Pacquiao drives a remote-controlled BYD F5 Suri. The meme, obviously, was a good-natured joke.
These photos right here, on the other hand, are the real deal. Needless to say, these are just two of Pacquiao's car collection. And with his expected paycheck of more than $100 million from his upcoming fight with Mayweather, the 36-year-old Filipino pugilist can certainly afford to purchase a few more if he so desires.
And yes, supercars in the United States have license plates. No exemptions here, even if you happen to be a multimillionaire celebrity VIP. Something our megalomaniac supercar owners can learn from.
For comprehensive coverage of the Pacquiao-Mayweather fight, visit Spin.ph.
Photos by Jerome Ascano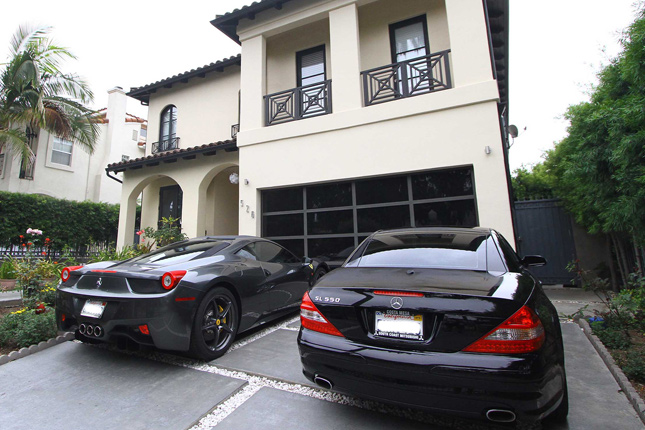 Continue reading below ↓
Recommended Videos