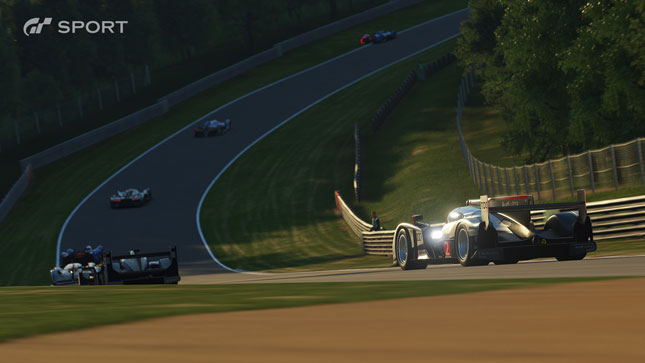 You've seen the teaser video, and now we have more information on Polyphony Digital's Gran Turismo Sport, the racing game that will surely consume Sony PlayStation owners' time this coming holiday season.
It will be released on November 15, and its main draw is its partnership with the Federation Internationale de l'Automobile, aka the FIA. By playing Gran Turismo Sport online, players get to join the FIA Gran Turismo Championships.
There will be two FIA-certified online championship series running at the same time. First is the Nations Cup, where gamers represent their home country. The second is the Manufacturer Fan Cup, where players choose carmakers and represent them in the series. Those who aren't driving can even cheer on their favorite driver, country or car brand through live race broadcasts.
The champions of both series will be honored at an annual FIA ceremony alongside real-life professional drivers. Gran Turismo has been blurring the line between real and virtual racing for some time now, but it reaches a new milestone by being recognized by the premier governing body in motorsports.
By now Gran Turismo's attention to detail is legendary. Its developers have been known to painstakingly record what a car sounds like before including it in the game. This time they may have outdone themselves because their latest product is stunning.
A total of 140 wallpaper-worthy vehicles, including awesome Vision Gran Turismo cars, are available to play across 19 locations and 27 layouts. The new locale is Tokyo Expressway, and it looks exactly like the real thing in Japan. The game also has a new physics engine that can handle the rigorous demands of virtual racing.
More information can be found on the official Gran Turismo website. With the holiday season sure to bring heavy traffic again, staying at home with your PlayStation doesn't sound like a bad idea.