The Manila International Auto Show served up a lot of new car launches this year. But if you head over to the Mitsubishi Motors booth, you'll find a healthy dose of nostalgia. On display is a rare 1987 Mitsubishi Lancer GT, and it's a car you must visit if you're going to the show.
OTHER STORIES YOU MIGHT HAVE MISSED:
MIAS 2023: Hyundai shows a fancier, six-seat version of the Stargazer
Makina 2023: CFMoto 800NK makes local debut with a P488,800 price tag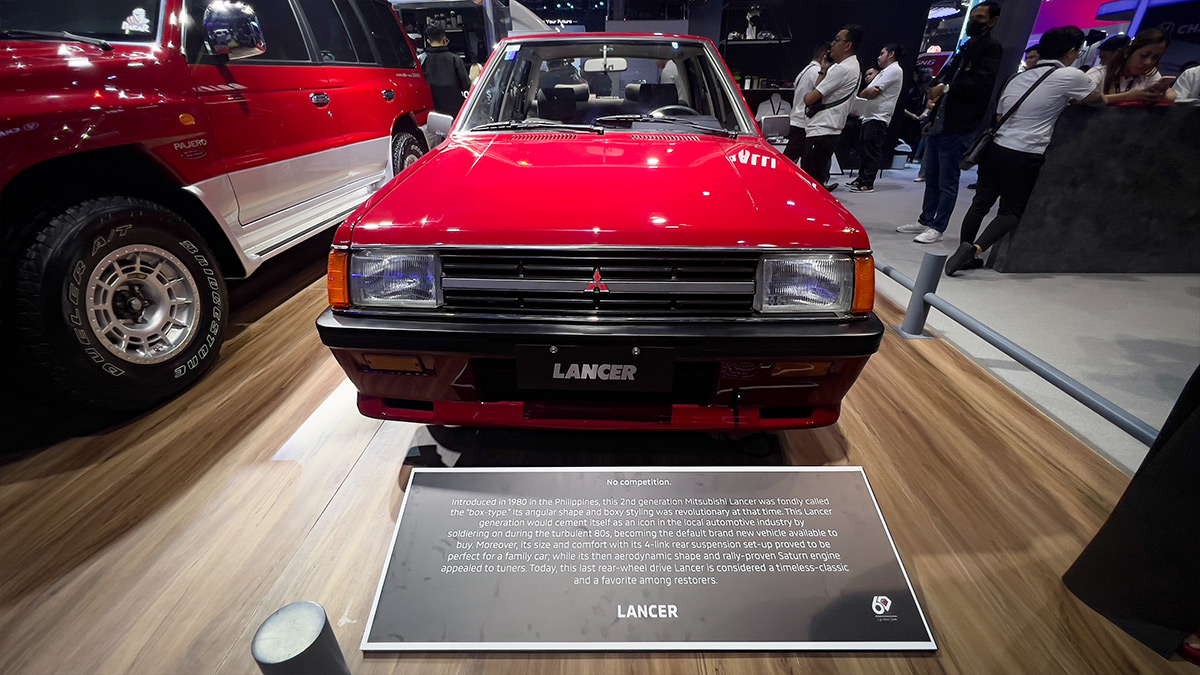 Sure, there were tons of box-type Lancers sold in the country, but the GT version is something truly special. Most versions of the box-type sold here were the SL variant with its 1.4-liter engine that made 69hp and 104Nm of torque. But the GT (and GSR) packed a 1.6-liter under its, um, squared-off hood. The larger engine capacity gave the GT and GSR more grunt, packing 99hp and 115Nm of torque.
Okay, so the power and torque figures aren't too impressive these days, but you have to remember that most cars in its class at the time would usually have about 70 to 80hp and about 100Nm of torque. But aside from its 1600cc engine, there were two features that made the Lancer GT a big deal in the '80s.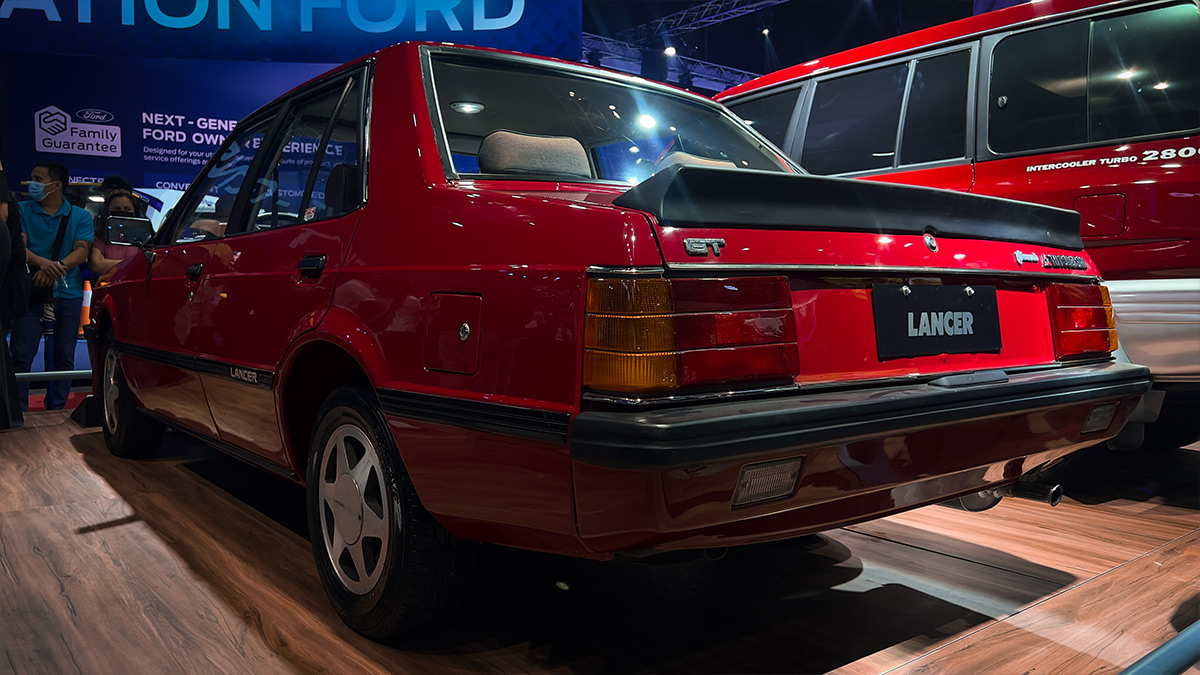 First, it had a five-speed manual transmission in an era where most still stuck with four speeds. Heck, some pricier cars still had four-speed manuals at the time. The second is that the Lancer GT (and GSR) had disc brakes at the back. While discs at the back are pretty much common these days, it was practically unheard of in the Lancer's size class. Discs were typically reserved for luxury and sports cars back in the day, not a hotted up compact sedan.
While production numbers are unknown, the GT was a relatively rare car when it was new. Nearly 40 years since its introduction in the Philippines, there are even fewer survivors still hanging around today. But regardless of the variant, seeing a clean and well-restored Lancer box-type is a rarity in this day and age. That's why it was such a treat seeing this red GT standing proudly in the Mitsubishi booth in this year's MIAS.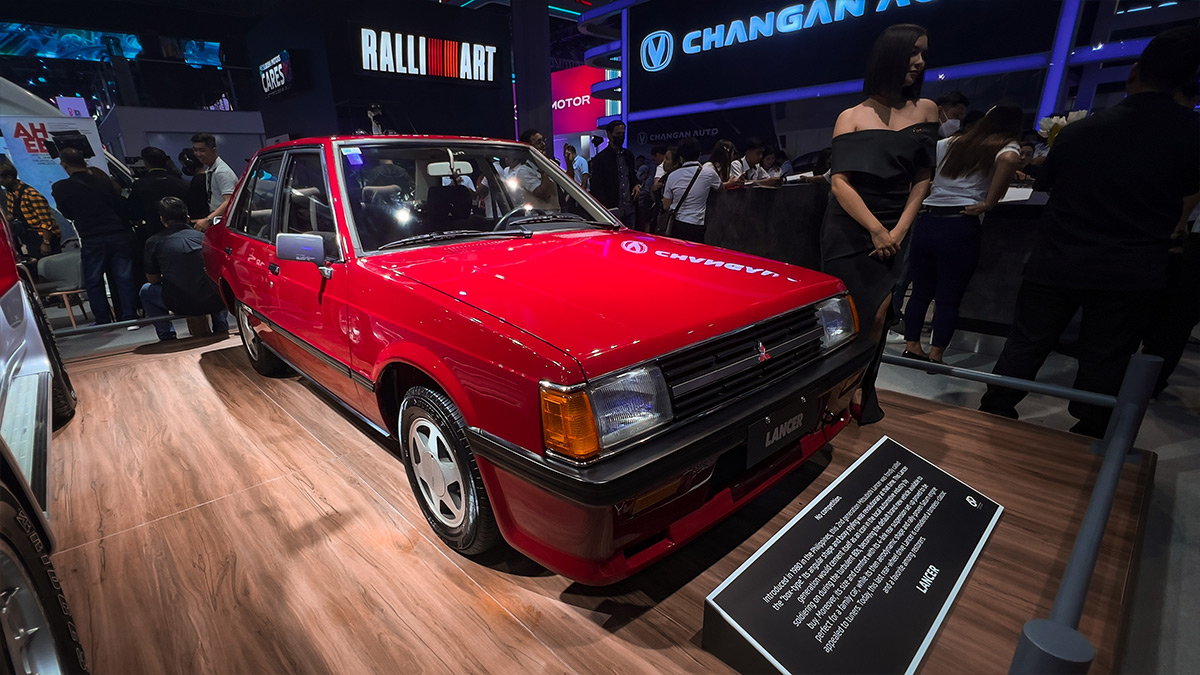 But if you're wondering why Mitsubishi displayed this icon on its booth, you have to remember that 2023 is a big year for the company in the country. This year marks the 60th anniversary of Mitsubishi Motors in the Philippines, and we think that box-type display is a simple but significant way to celebrate the company's milestones over the decades.