Toyotas are known for a lot of things, reliability being one of the most distinct of them. It's one of the reasons the brand's cars last for decades. The next time you see a Tamaraw FX on the road, remember that.
We know a lot of you still won't buy that. So if you're still skeptical about Toyota, why not just check this out instead? The guys at The Car Care Nut channel on YouTube just pulled out a 2.4-liter in-line-four 2AZ-FE gasoline engine from a 2009 Camry that's clocked about 305,00 miles or 490,800km. They opened the powertrain afterwards, and to their surprise (and ours), it looked way better than expected.
OTHER STORIES YOU MIGHT HAVE MISSED:
Is Suzuki launching the Ertiga Hybrid in PH next week?
DOTr says Metro Manila Subway project has reached 'point of no return'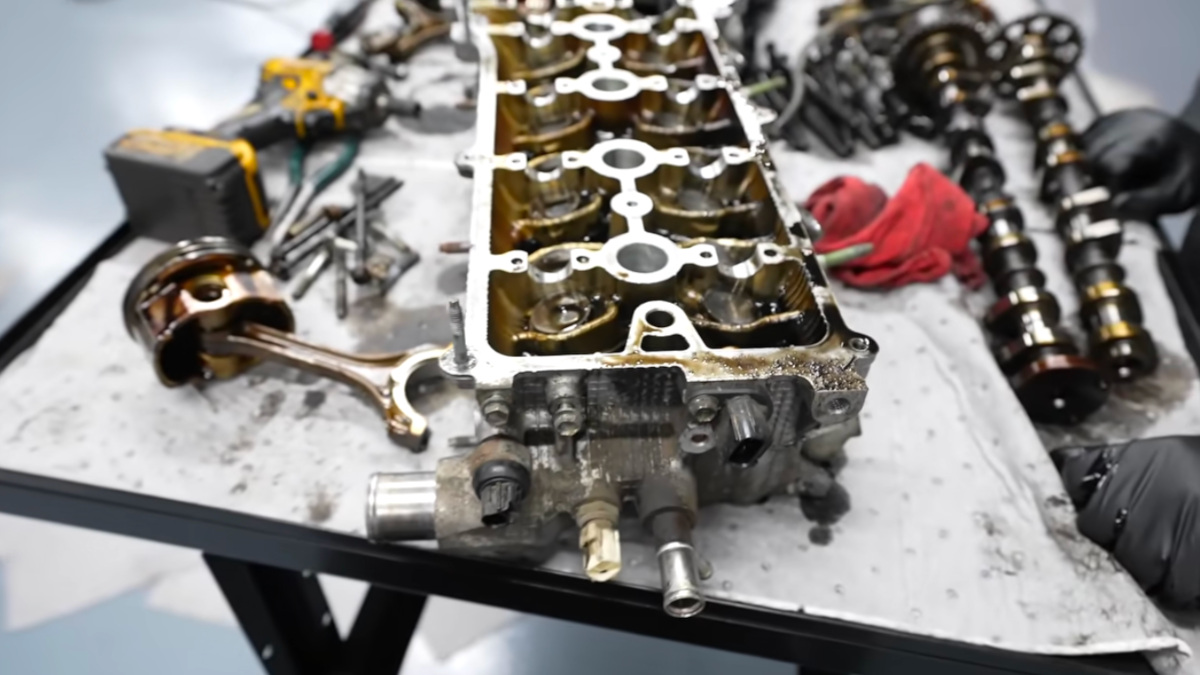 You would think that an engine of a sedan that's been driven nearly half a million kilometers would show significant signs of wear and tear, right? Not this one. The valves, the cams and camshafts, and the rod bearings are all relatively clean. No stains or scratches were visible. The mechanic also pointed out that there's minimal carbon buildup across the entire engine. Insane.
Of course, Toyota's bulletproof engineering isn't the only reason for all this. The owner has to be given props here, too, because this was a result of proper care and maintenance. The correct service intervals were followed, the oil was changed regularly, and the car was probably often driven for long distances. It's amazing how far our cars can go when we take good care of them, no? 
Now, you might be wondering why the engine was dismantled in the first place. The owner brought the Camry into the shop because it was starting to burn so much oil. This was because of damaged cylinders, but the mechanic emphasized that it wasn't a result of the high mileage—it was a problem for the engine from day one. They eventually fixed it, and they even shared the engine's first start after it was reassembled. We can't describe how that sounds, so why don't you just click play on the embedded video below to see more?
Inspecting a Toyota engine that's clocked 483,000km: