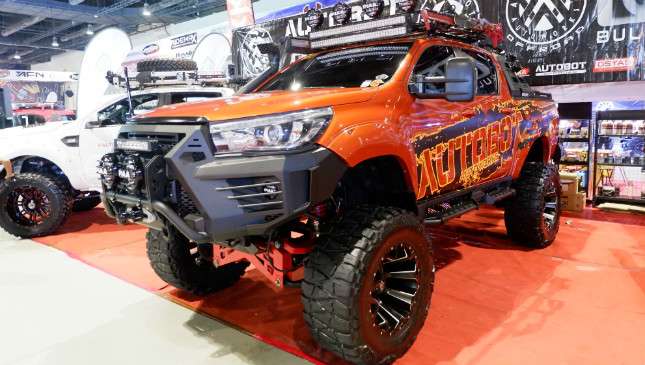 Happening now at the SMX Convention Center until December 3 is the 2017 Manila Auto Salon show. We look forward to attending this event each year for a two reasons: One, we get to check out cool and unique cars all day long while telling our bosses we're on 'official business'. Second, it gives us a good indication of what's trending and what's popular in the local aftermarket scene.
This year (same as last year, actually), the one major thing that stood out for us is that the show floor is dominated by rugged off-road vehicles of all shapes and sizes. And by sizes, we mean that some of them are in monster truck territory. We're talking Ford Rangers, Toyota FJ Cruisers, old-school Land Cruisers, and what-have-you decked out in all the latest 4x4 regalia. This year, it would seem, big tires and snorkels are all the rage.
Continue reading below ↓
Recommended Videos
Here we've compiled a small preview of what's on display over at SMX. It's not an exhaustive gallery by any means, but just a compilation of some of the more attention-grabbing vehicles we saw. If you haven't seen them in the metal yet, you've got until Sunday.