No doubt concerned with the state of the world, this Jeep Wrangler comes into it not giving a...well, you know what. You now have the chance to share in its apparent vexation because it's up for auction. So you can buy it.
If, that is, you have between $40,000 and $50,000 (around P2.03 million to P2.53 million), which is what auctioneers RM Sotheby's thinks the Jeep will fetch in its online-only auction. RM doesn't mention who exactly modified the Jeep, but safe to say it's not happy about something.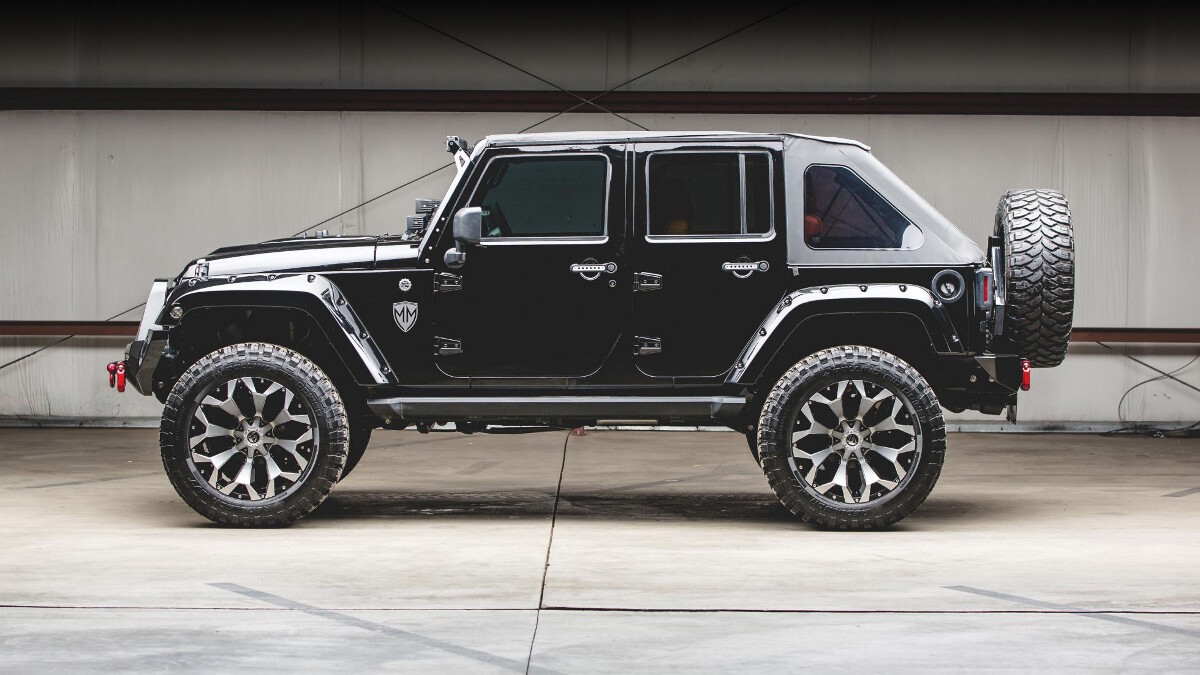 Shall we start with power? Assume it has 'much,' because a definitive figure hasn't been announced. However, it does have a supercharger and a custom exhaust system bolted onto the 3.6-liter V6, and whatever power comes out of it is sent to an upgraded 4.88:1 rear end via a 4WD system.
Continue reading below ↓
Recommended Videos
There's something called a 'Rock-Slide Engineering' bumper up front and a 12,000lb winch—is it trying to pull the globe out of trouble all on its little lonesome?—and you'll spot the custom-painted '10th anniversary' hood.
It's been lifted by five inches, then given Fox shock absorbers and 22-inch 'Fuel Assault' wheels. These delightful items sit underneath the even more delightfully named 'Bushwacker' arches. And because it's now so high, there are electronic steps. Truly, this is the Rolls-Royce of Angry Jeeps.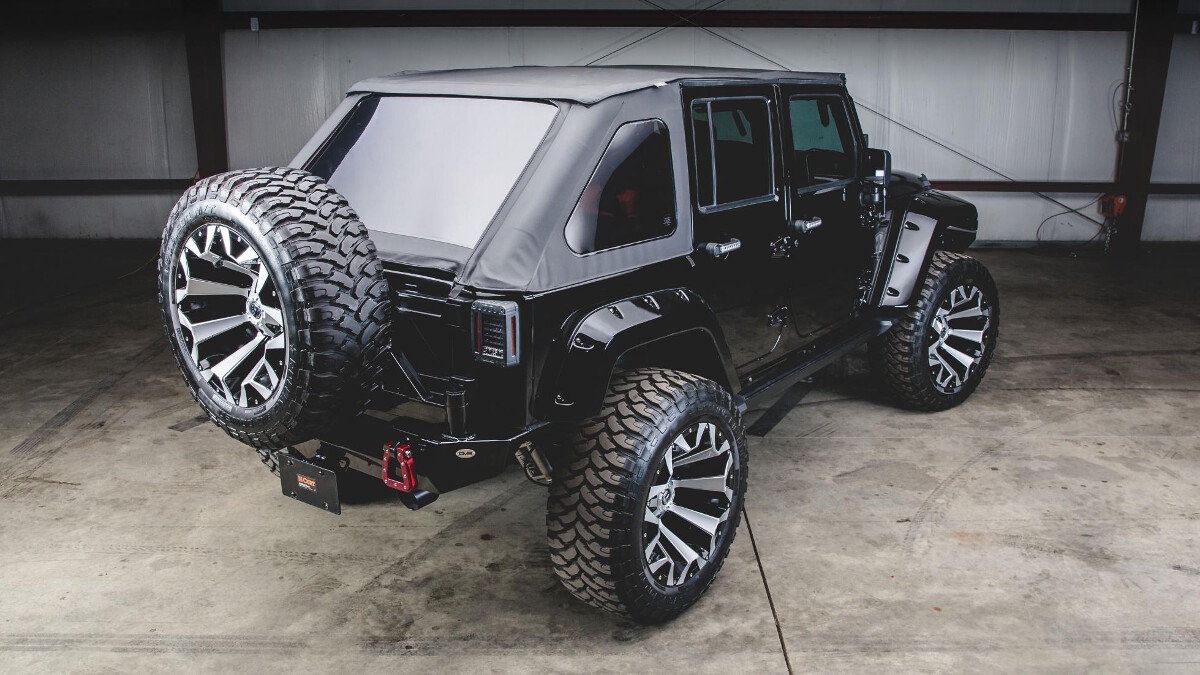 There's a special rear bumper, too, a full-size spare hung out the back, and lots of lights and a giant lightbar. Inside, 'Ferrari-style' seats have been inserted, along with a Rockford Fosgate amp and Alpine speakers, though "it should be noted that the Jeep's entertainment system is currently not functional." Maybe it's staging some sort of protest.
As of this writing, the auction ends in a couple of days on December 19, so if you want something that no doubt mirrors your own feelings about Planet Earth, best get moving.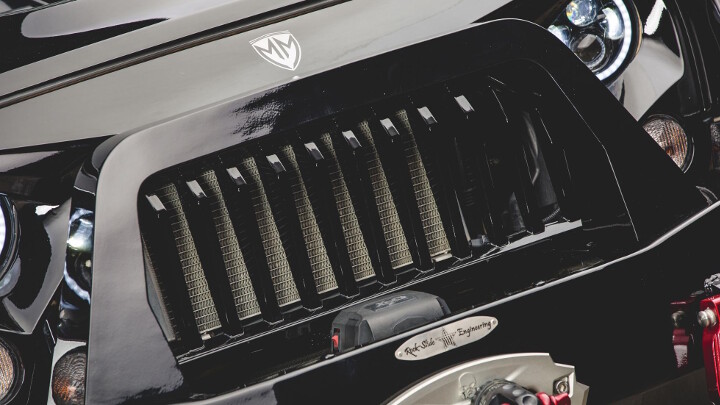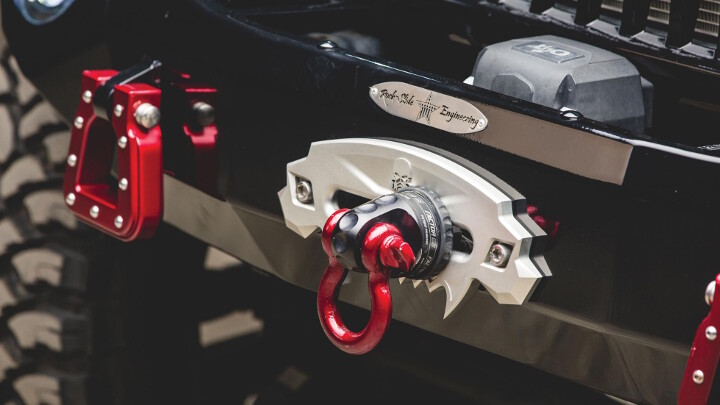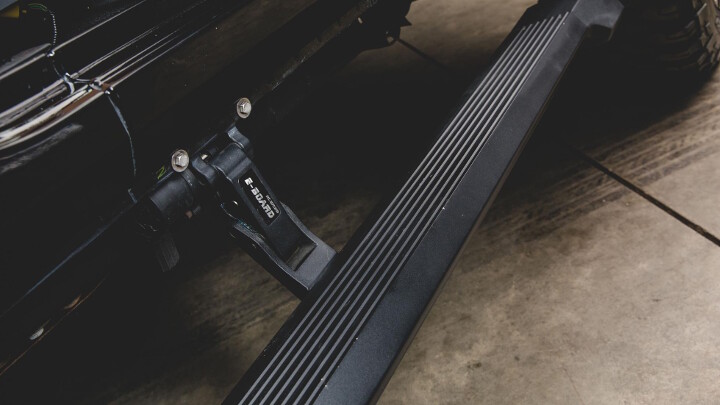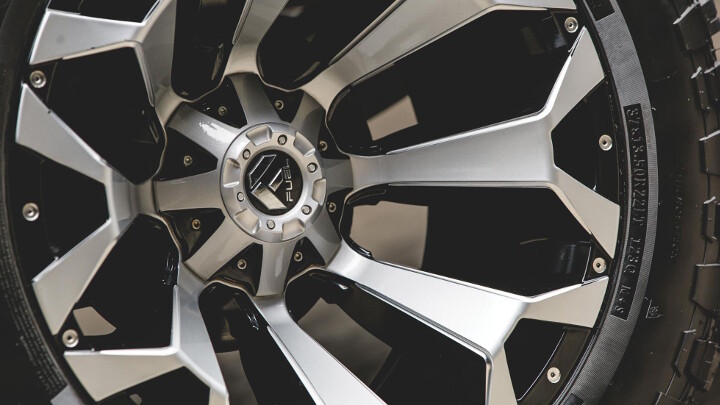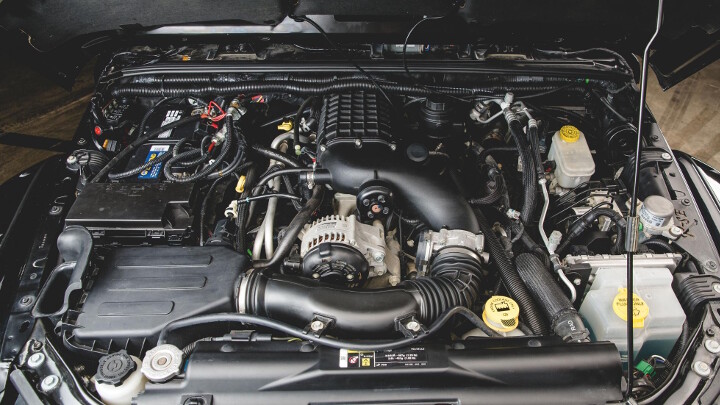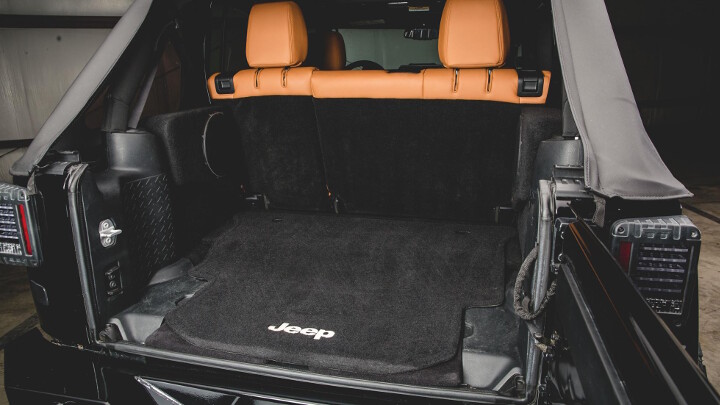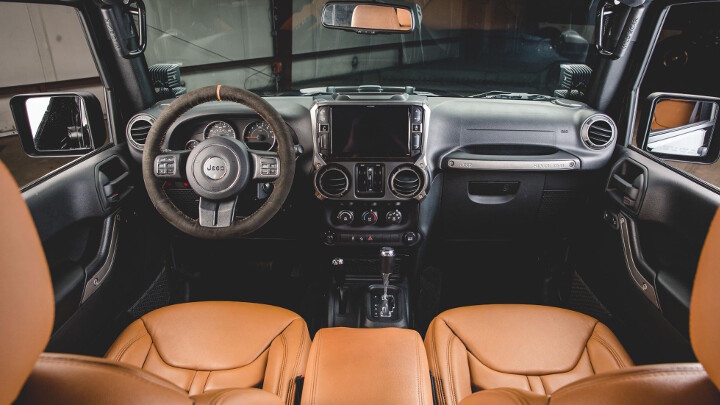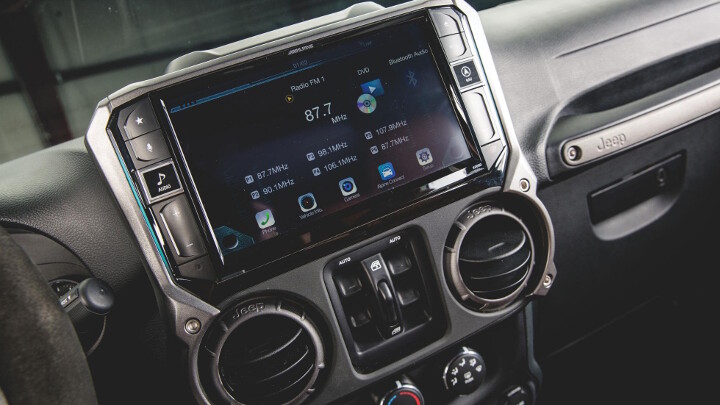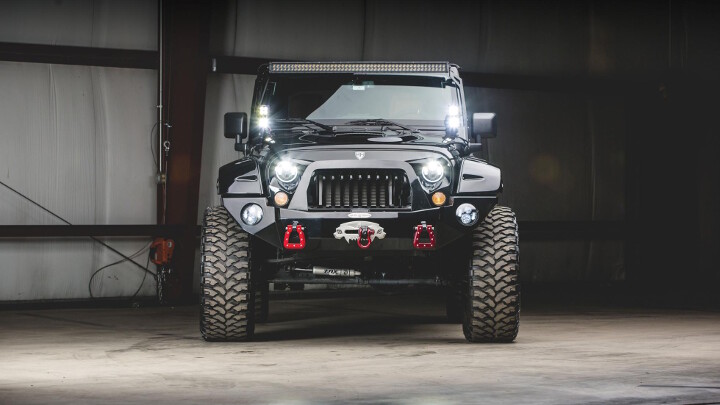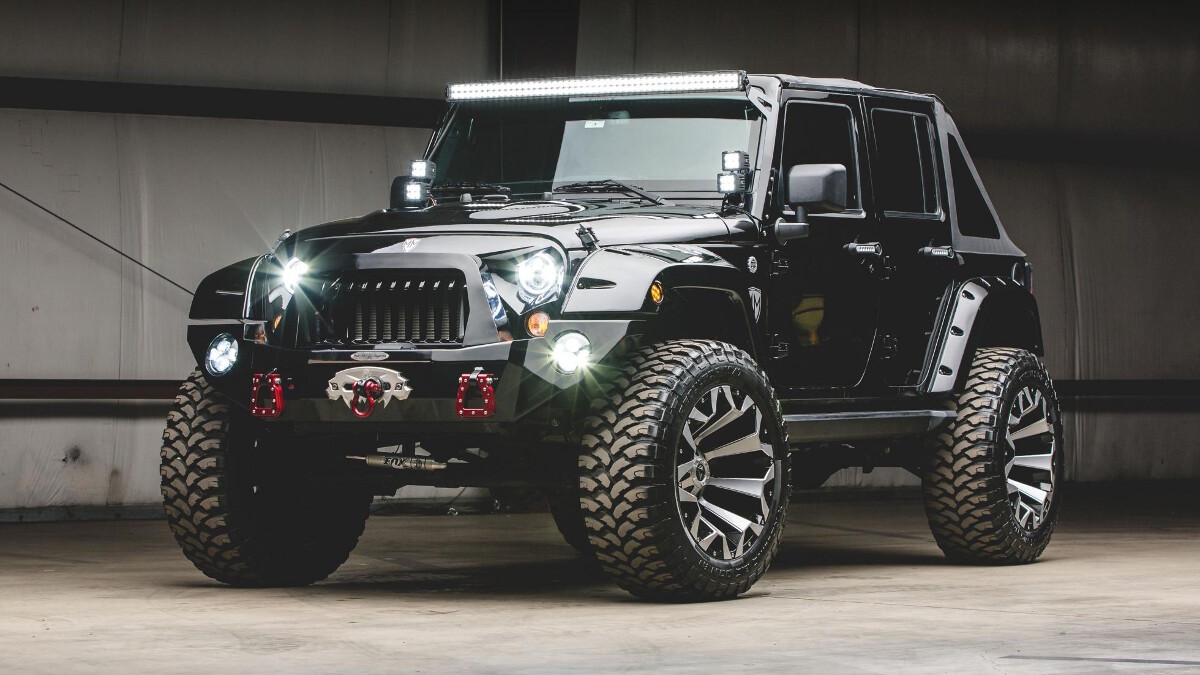 NOTE: This article first appeared on TopGear.com. Minor edits have been made.