What a Formula 1 season it's been so far. Bet you didn't think we'd be saying that after the first four races. In fact, after the snooze-fest that was the French GP, many were writing F1 off completely, not just the season itself.
However, though the French GP was dull, you mustn't forget that F1 always has a way of surprising us. And like many sports, you have to stick with it—take the rough with the smooth. Indeed, is every football match or basketball game amazing?
And, at least in regard to changing up the regulations, no matter how much you try, there's always going to be one team slightly ahead. Just look at the history: Williams, McLaren, Lotus, Ferrari, and Tyrell have all dominated at some point. That's what we love about F1 and its ability to change and develop. Teams will never give up—you only need to look at Williams. Even slow progress is still progress.
ADVERTISEMENT - CONTINUE READING BELOW ↓
Now that the summer break is upon us, here's a teams' and drivers' mid-season report.
Mercedes-AMG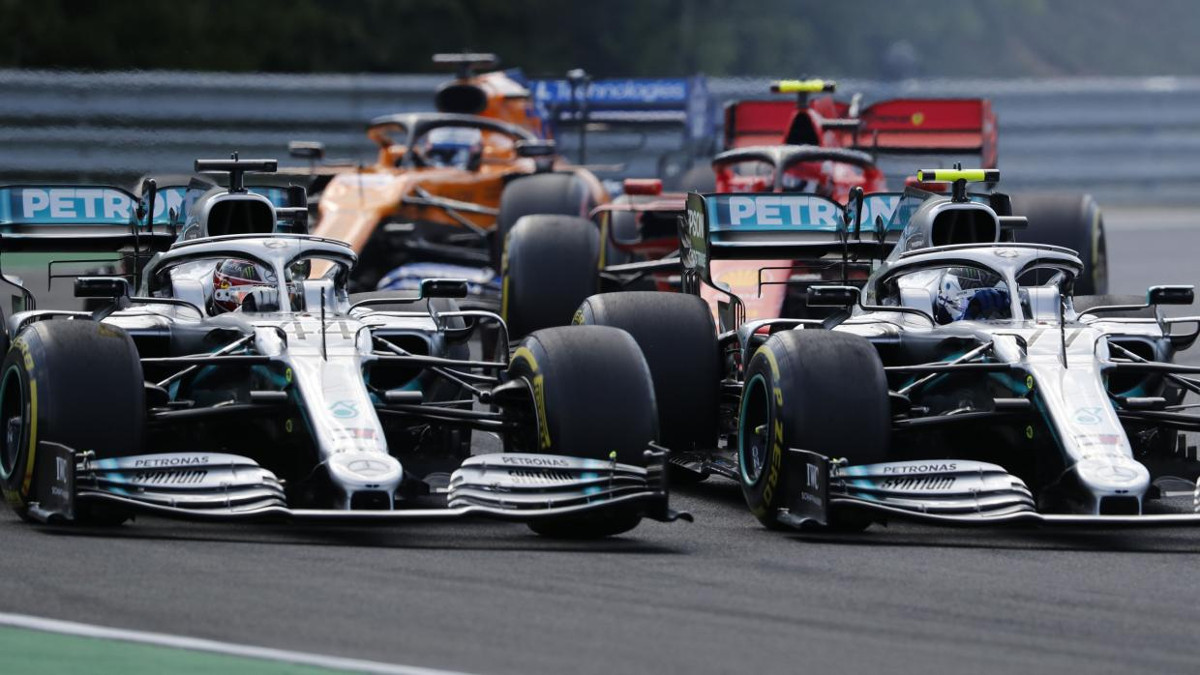 Still with arguably the best car on the grid, but as the season develops, it's clear the others are catching up quickly. Merc perhaps didn't have the best car to start with, but its operational setup has been so impressive that it's had the best start to any season so far. Okay, Germany maybe wasn't great, but we all have off days.
Score: 9/10
ADVERTISEMENT - CONTINUE READING BELOW ↓
Recommended Videos
Lewis Hamilton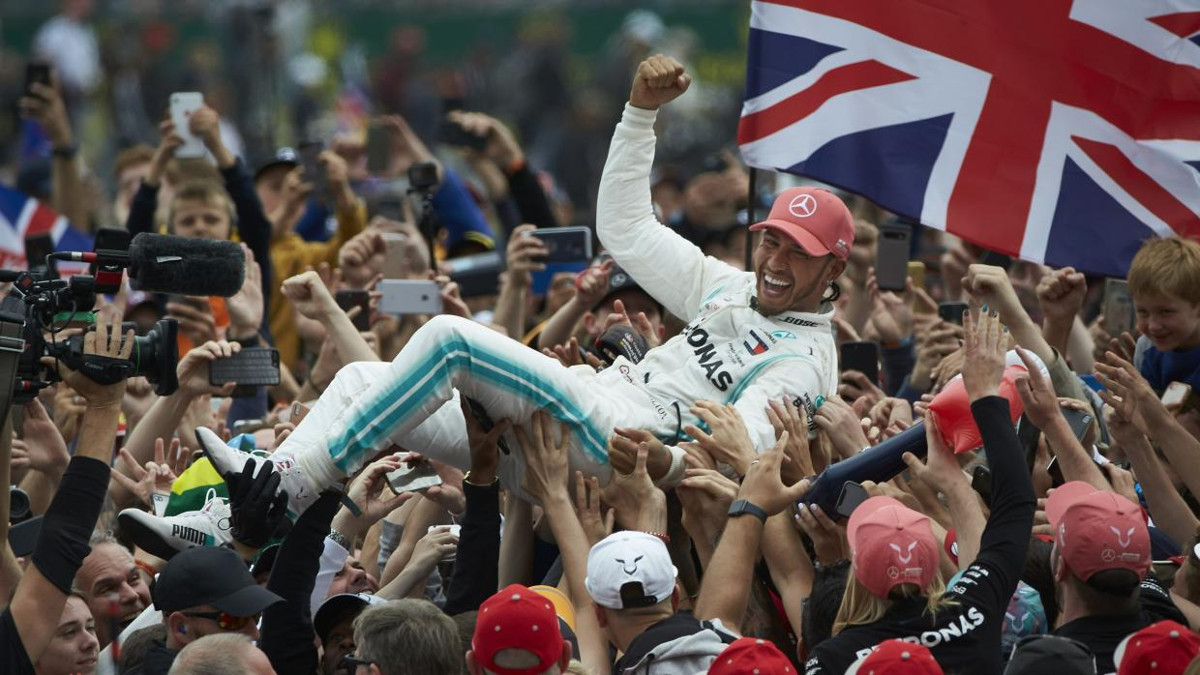 Every year, he comes back and improves. He's proving even more so why he has so many championships. At some point he will peak, but for now, just enjoy watching arguably one of the greatest F1 drivers of all time. Don't like that statement? He's got the best car...but so did Schumacher. And so does Bottas.
Score: 9/10
ADVERTISEMENT - CONTINUE READING BELOW ↓
Valtteri Bottas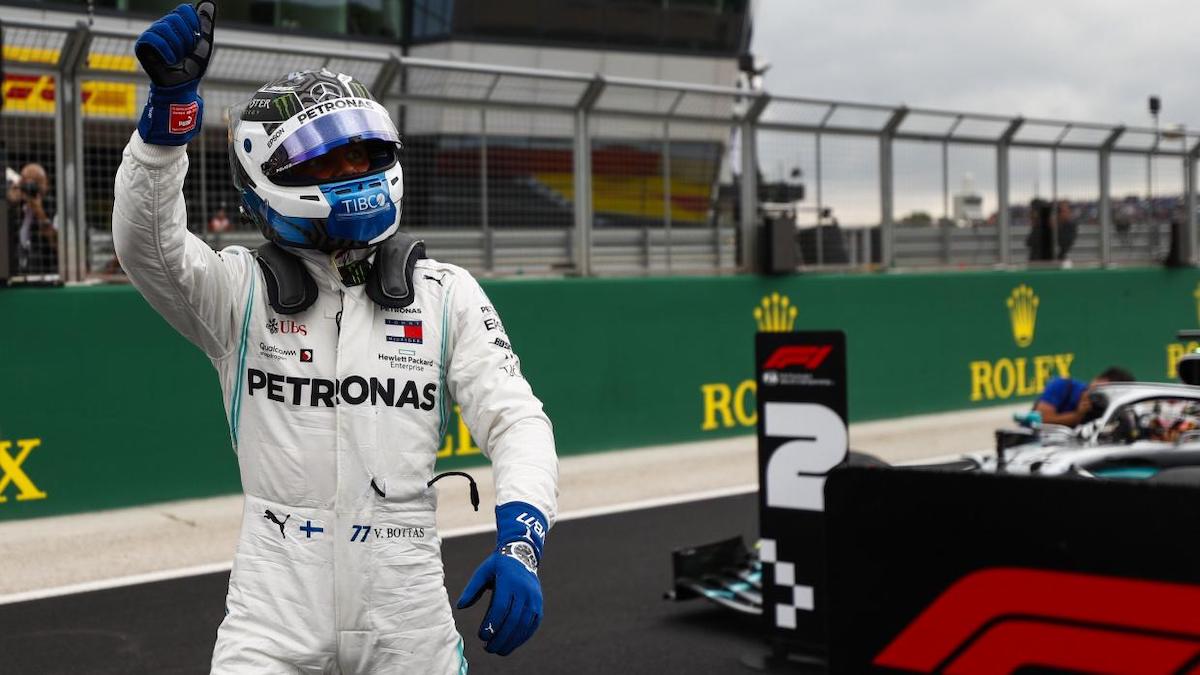 Ah, yes—Bottas. He's come back stronger this year and has often impressed. He's usually quick on Saturday, but still wants for race pace and craft. You have to feel for him, because he's up against one of the fastest drivers on the grid; when Bottas steps up, Hamilton just steps up that little bit further. He's tougher, but not tough enough—perhaps he needs to get into Hamilton's head and play some mind games, the way Rosberg did. Question marks remain over his seat for next year, and crashing out in Germany was a big error—it was within his grasp to close the gap to his teammate. If Hamilton wins before the season is out, don't be surprised if Esteban Ocon gets a go.
Score: 7/10
ADVERTISEMENT - CONTINUE READING BELOW ↓
Ferrari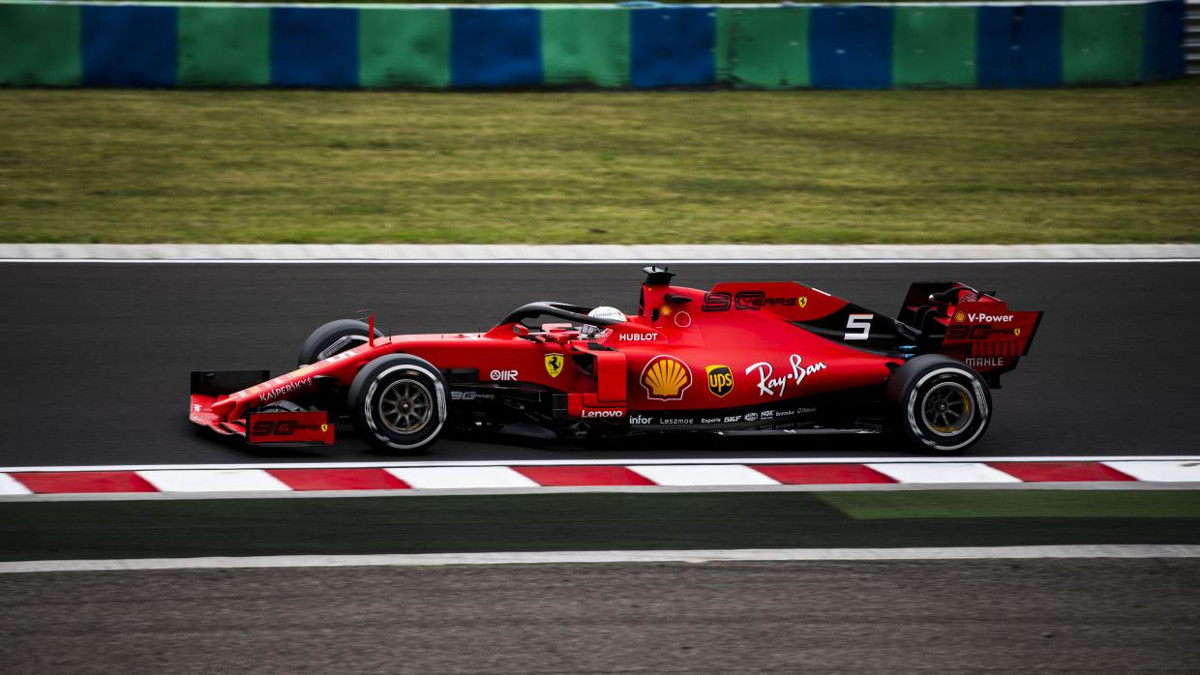 What's happened? After testing, it was game on, and while Ferrari is genuinely quick, it hasn't always materialized—at least not in this first half. The Scuderia has the fastest engine, apparently, and really should have won a race this year. Much to improve for the second half.
Score: 7/10
ADVERTISEMENT - CONTINUE READING BELOW ↓
Sebastian Vettel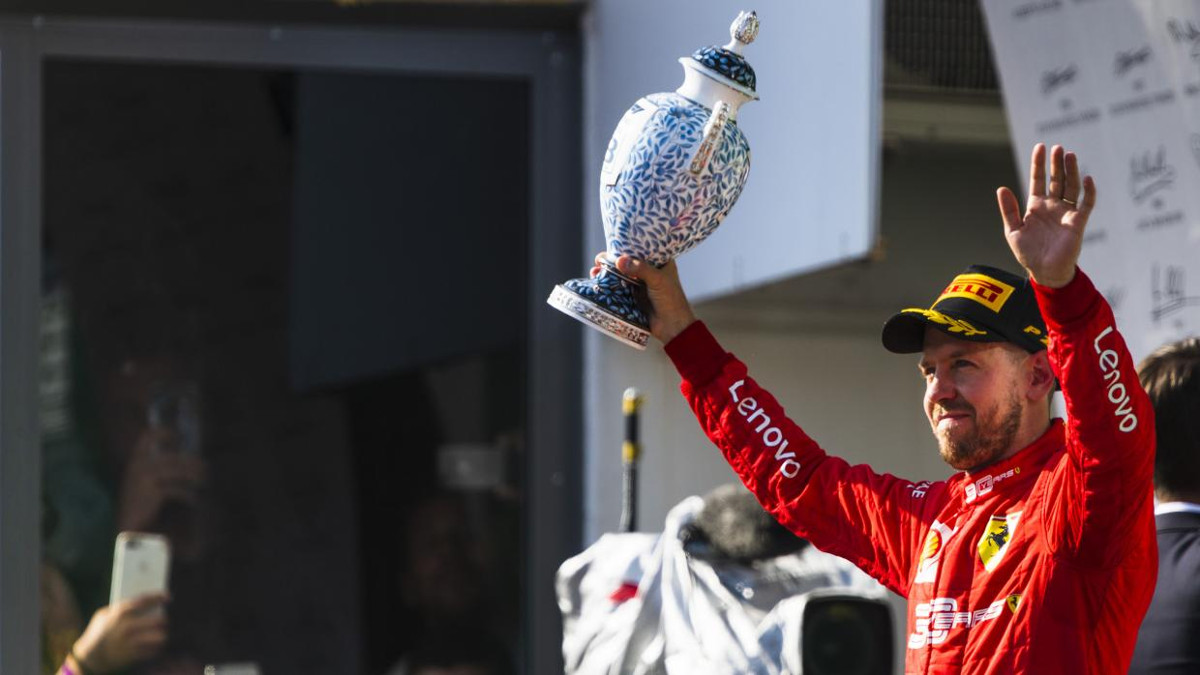 Disappointing start. We genuinely thought he'd be neck and neck with Hamilton at this point. He's been unlucky (Canada), but he has also made too many mistakes, again. Has he peaked? Perhaps not. Maybe it's just that he needs a car suited to his style. He needs to lead from the front. Leclerc has given him a run for his money and I think it's surprised him, yet it feels the momentum has turned the last few races.
Score: 6/10
ADVERTISEMENT - CONTINUE READING BELOW ↓
Charles Leclerc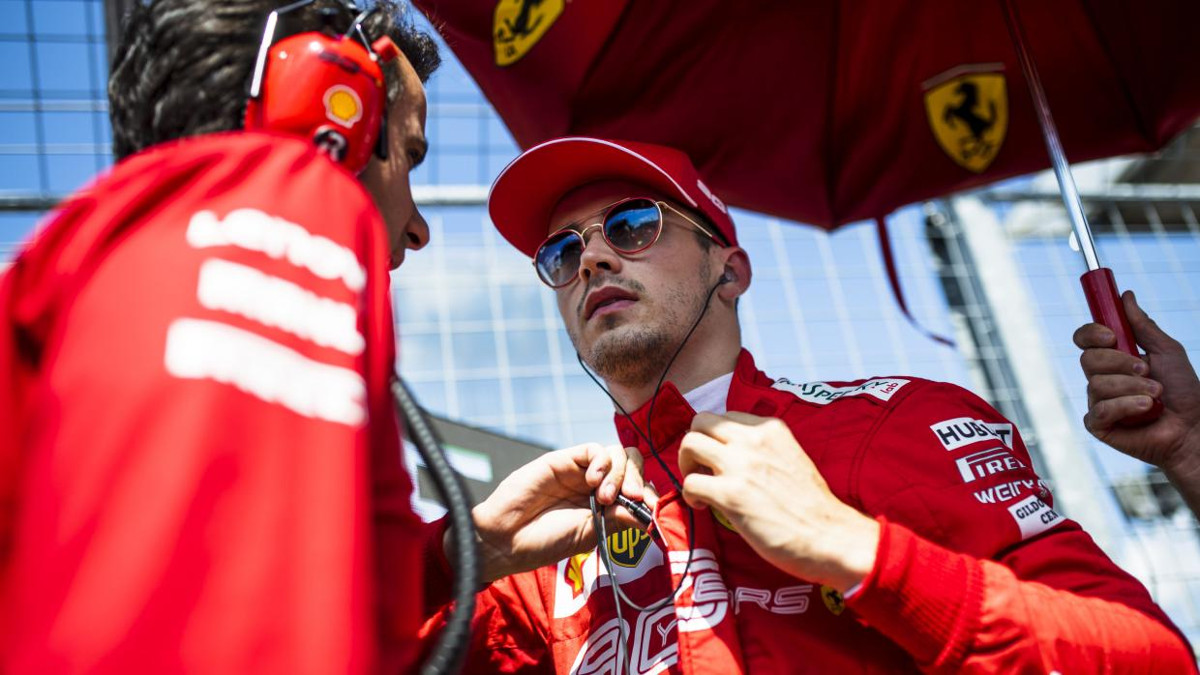 Isn't he impressive? He's got the style, too, the git. There have been some seriously impressive races from a man so young. He's also been so unlucky not to win—Bahrain was heartbreaking. Yes, he's made mistakes, too, but you'd expect that at this stage. In some respects, he's been more impressive than Vettel. He's the future of F1, and Silverstone showed what we are in for. He's faded a little in the last few races and needs to come back stronger after the break as Vettel is getting to grips with the car.
Score: 9/10
ADVERTISEMENT - CONTINUE READING BELOW ↓
Red Bull Racing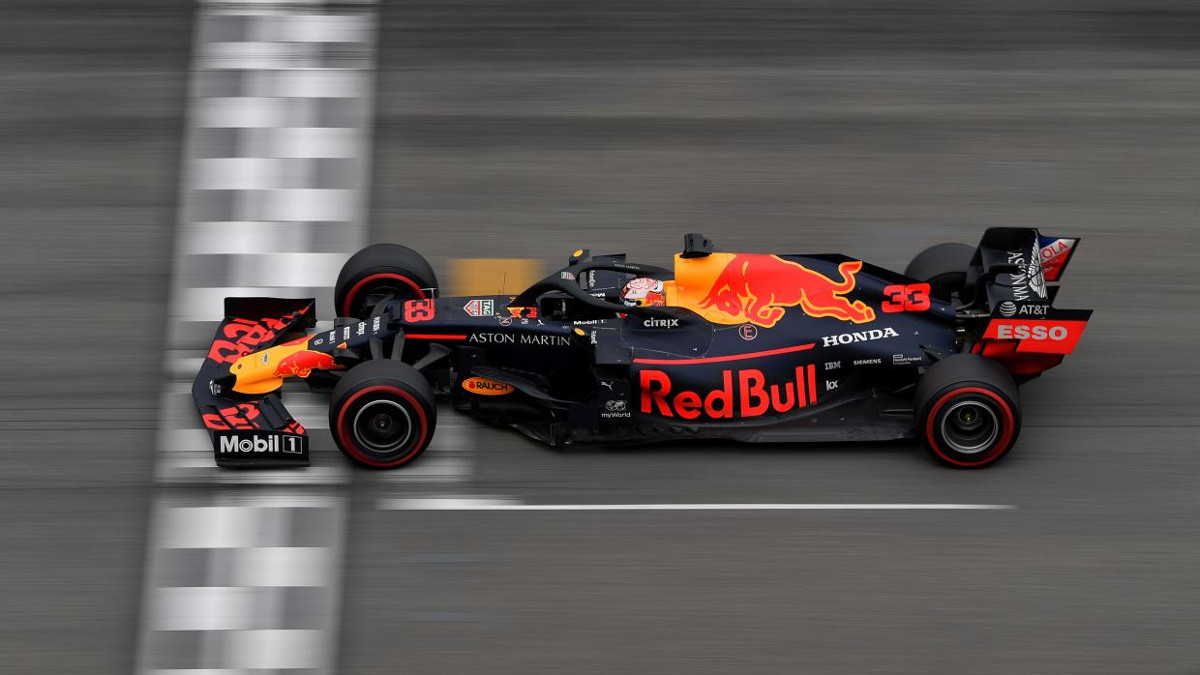 The only other team to have won this year—again, another statement that we probably wouldn't have written earlier. Red Bull have been impressive and developed, and took chances where it could. The Honda engine is almost up with the big boys (bet that feels good), and if the team does overtake them, we're in for a real cracker. Could Red Bull give Verstappen a car to chase Hamilton by the end of the season? Hope so.
Score: 9/10
ADVERTISEMENT - CONTINUE READING BELOW ↓
Max Verstappen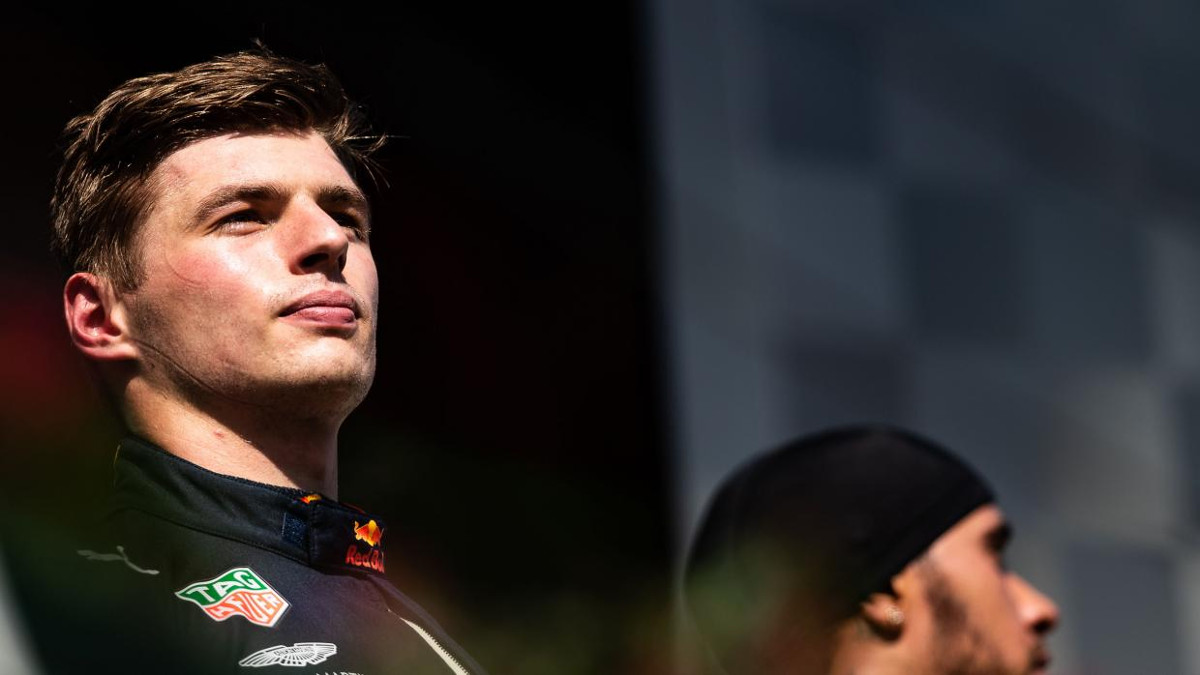 Not that long ago, many were saying he was losing his head in the races. Fast-forward a couple of years and he's managed to learn from his mistakes and is now living up to the hype. His performances over the last few races have been championship-worthy; it's a real shame the car wasn't there at the start. Amazing to think he's only just got his first pole. Like Leclerc, he's the future, and it's looking really rather awesome. Horner could be right—he may well be better than Hamilton...
Score: 9/10
ADVERTISEMENT - CONTINUE READING BELOW ↓
Pierre Gasly
Oh, dear. He's really been outperformed by his teammate this year and needs to step up his game. The speed is there—so they say—but so far it's difficult to see. He's improved of late and perhaps needs more time. But F1 doesn't wait. He needs to come back after the summer with a clear head and start matching Verstappen, because if not, the bounce-back kid Danny Kvyat is waiting...
Score: 3/10
Renault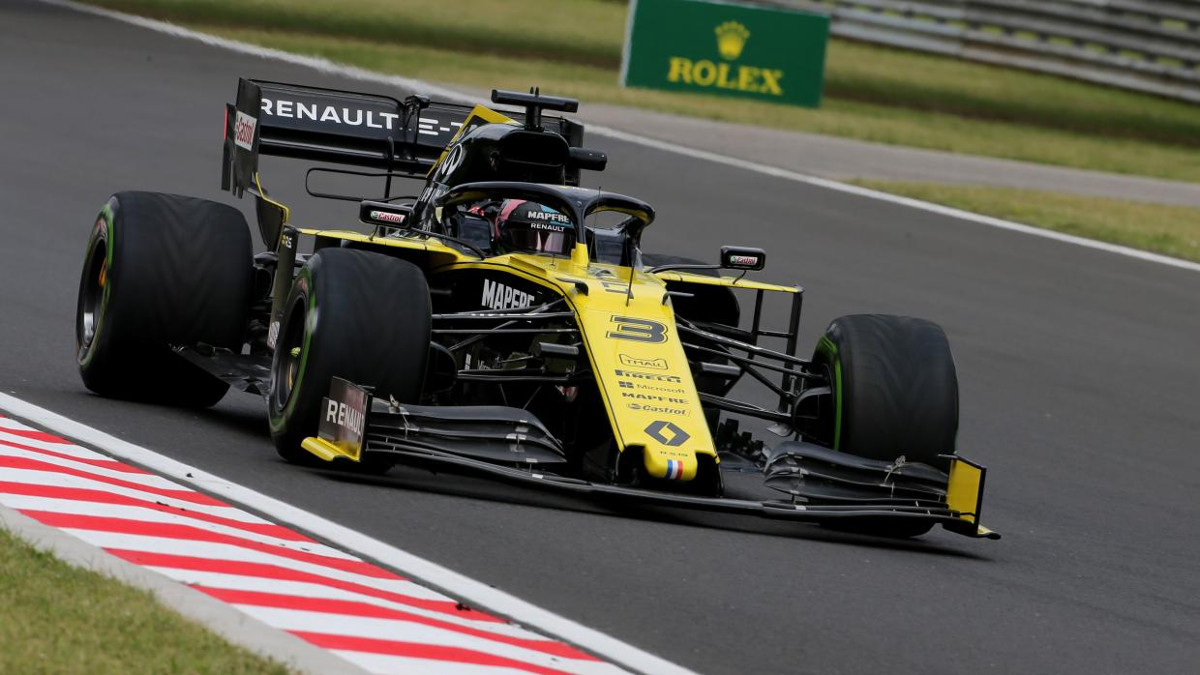 ADVERTISEMENT - CONTINUE READING BELOW ↓
Not where the team expected to be and not where it should be. It's got the drivers and, with all its resources, should be further up the grid. Renault's performance this year is only proving that Horner was right to part ways with its engine. But things can change quickly in F1, and as long as the team plays the long game, it'll come good.
Score: 3/10
Daniel Ricciardo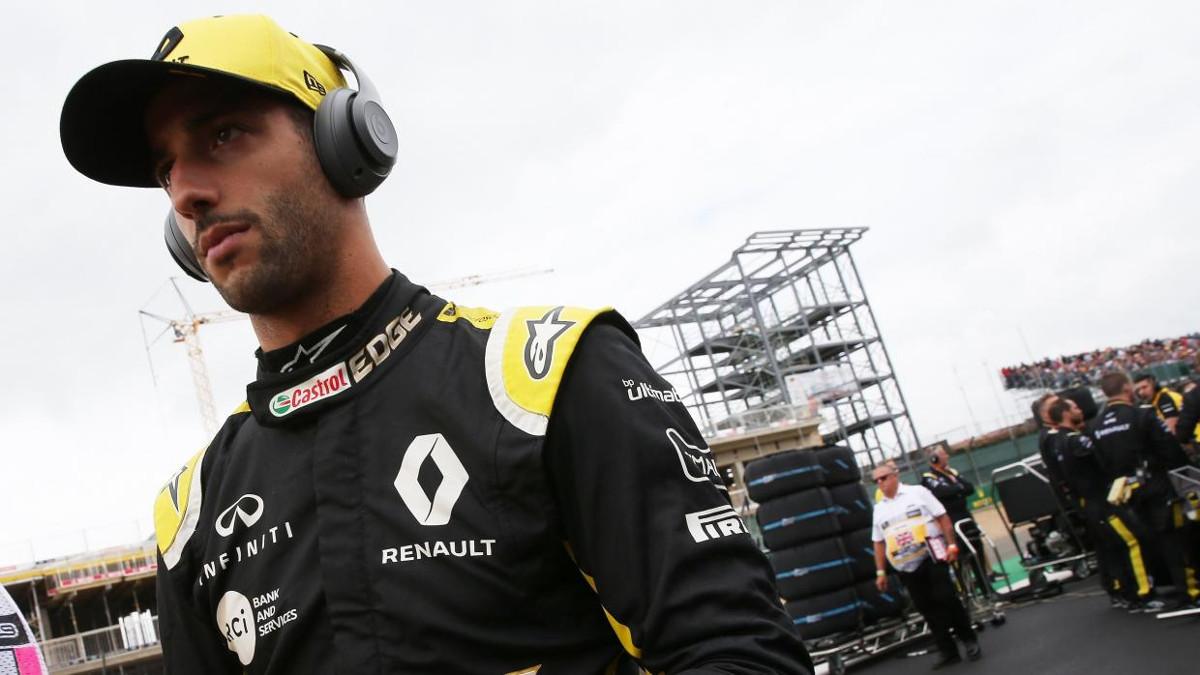 ADVERTISEMENT - CONTINUE READING BELOW ↓
It hurts to see one of our favorite F1 drivers so often struggle throughout a race. As it must be for him. There's been the odd impressive performance, but it feels like he's still getting to grips with the team and the car. But he's smart, and playing the long game in the hope that Renault produces a championship-winning car down the line. Must be tough to see Verstappen win, but like he's said, that's what they have always been doing. Wonder if he'd be better off in a Ferrari...
Score: 6/10
Nico Hülkenberg
His performances against one of the fastest drivers in F1 have been impressive, yet we've always known he's quick. There are question marks over his future as he's out of contract soon, and his mistake in Germany while in contention for a podium position won't have helped. But Renault should keep him. Needs a decent second half if he wants to move on.
Score: 6/10
ADVERTISEMENT - CONTINUE READING BELOW ↓
McLaren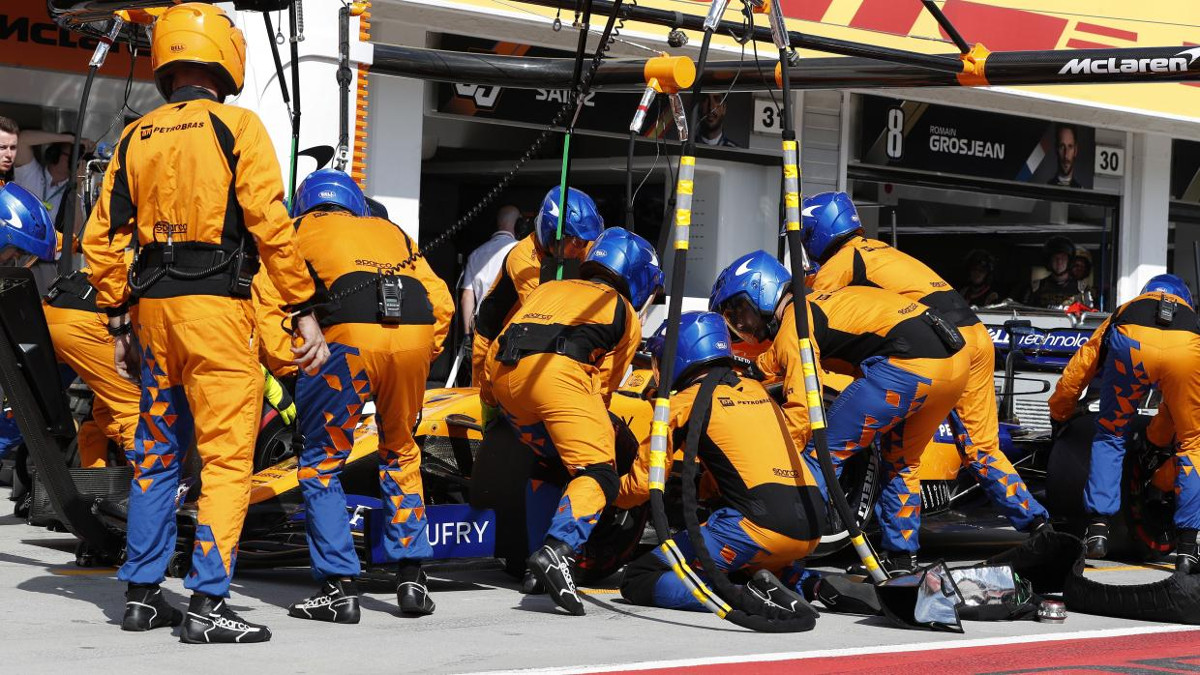 What a season so far. McLaren feels like it's on the up, although we really shouldn't be saying that for a team with such history. But it's good to see nonetheless, and the vibe you get is that everyone is very upbeat, especially after the last few years. Both drivers confirmed for next year. Can the teak improve and create a championship car with Renault? Red Bull couldn't do it with Renault's hybrid engine, so how will McLaren? Must be tough to see Red Bull winning. Wonder if they let Honda go too soon...
Score: 8/10
ADVERTISEMENT - CONTINUE READING BELOW ↓
Carlos Sainz Jr.
We've always been big fans of Sainz—his performances against Verstappen were on par, and he deserved a seat next to him at Red Bull. So far, this half he's been okay, but Norris has been better, even if Sainz has more points. That said, Germany (that race was a pivotal point for the drivers for so many reasons) was impressive. Should be destroying his younger, far less experienced teammate in the second half.
Score: 6/10
Lando Norris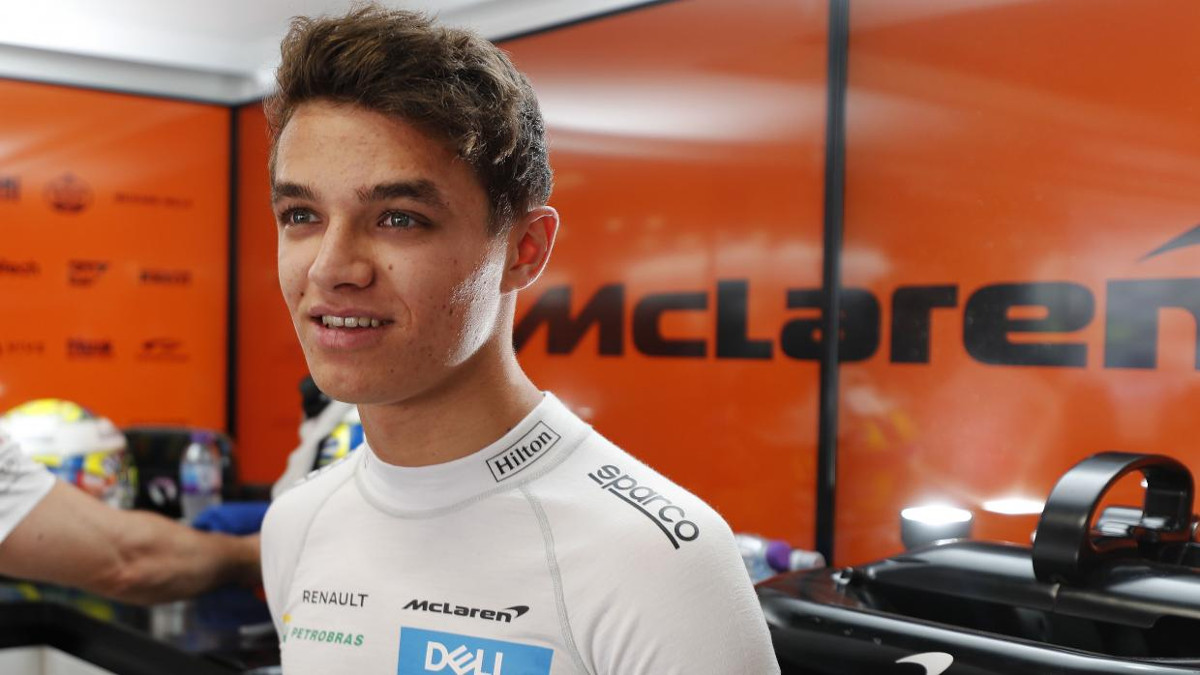 ADVERTISEMENT - CONTINUE READING BELOW ↓
Is this Britain's next world champion? Judging by his performances this year, he's been so impressive for someone so inexperienced. He's been with the team before Sainz arrived, which helps, along with the fact that he's a proper racing nut—indeed, he races online with Verstappen on his days off. Over a weekend, he seems to get faster and faster, and when it comes to qualifying, boom. Either that or he's sandbagging in practice to fool his teammate. Needs to keep it up for the second half, but having next season confirmed must help. Like Verstappen and Leclerc, he's the future.
Score: 8/10
Racing Point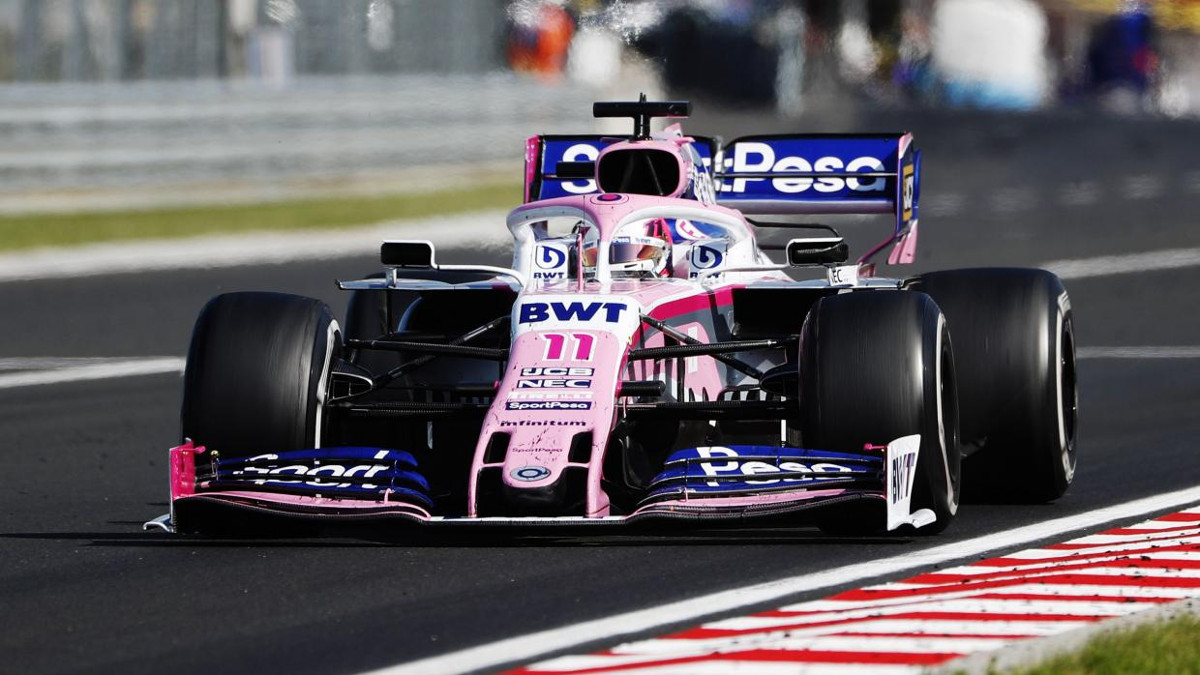 ADVERTISEMENT - CONTINUE READING BELOW ↓
After last year's ownership nightmare, it's good to see the team still here. But it hasn't been as impressive as last year...all that change and upheaval can't have helped. The second half will be interesting to see if it cuts its losses and concentrate on next year. Unlucky not to get a podium in Germany as the strategy was superb. Ocon might have dodged a bullet.
Score: 5/10
Sergio Perez
Bit of a quiet first half and not much to talk about. Mistakes in Germany didn't help, and it just feels like he's not been the driver we know he is. Much to improve in the second half.
Score: 4/10
Lance Stroll
Quick, but not super quick. Was impressive to hold off Bottas in Germany, but without his team's strategy, his first half wouldn't have been as good. Interesting to see how the second half develops.
Score: 5/10
ADVERTISEMENT - CONTINUE READING BELOW ↓
Toro Rosso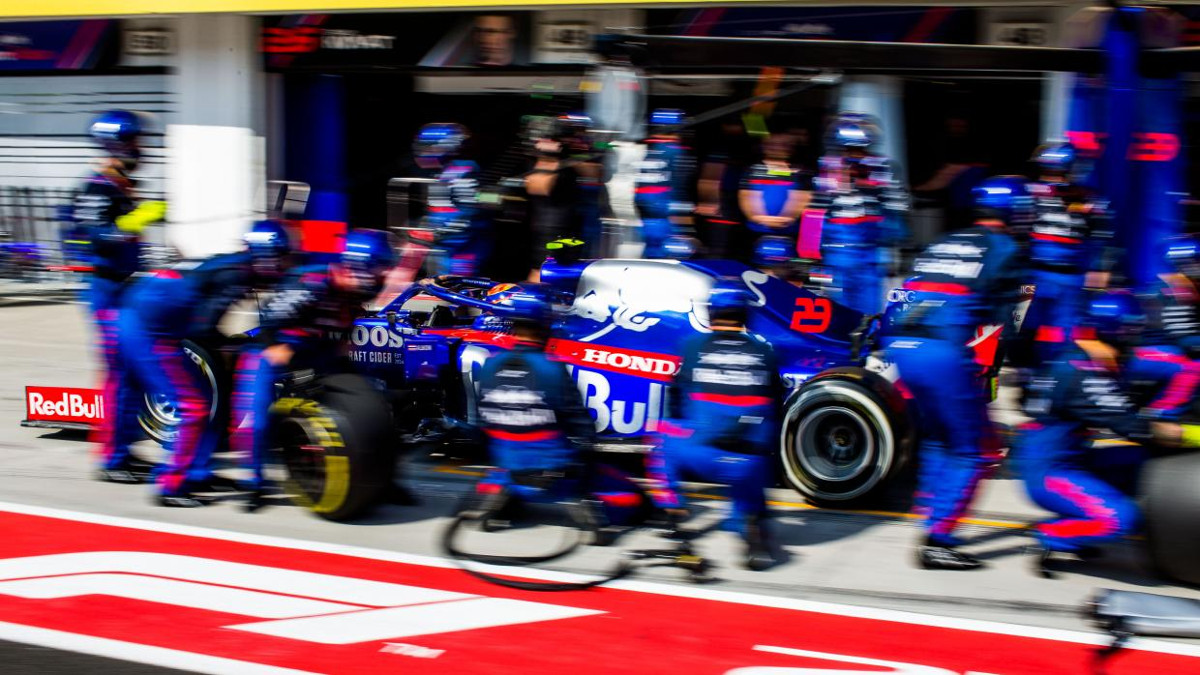 As ever, this team always impresses. Every year, it produces a solid car on smaller resources than the big teams. And it has achieved a podium finish, the only other team outside the top three to have done so. If the drivers improve further for the second half, it will be interesting to see if the team can keep its 5th place in the constructors' battle at the end. Canny move to get the Honda engine in early.
Score: 8/10
ADVERTISEMENT - CONTINUE READING BELOW ↓
Daniil Kvyat
The comeback kid. Impressive first half especially with his podium, and it's great to see him doing so well, especially after his Red Bull experience. Perhaps he wasn't ready? And is Gasly slipping into the same mistakes? Might yet be a few seat swaps before the year is out...
Score: 7/10
Alexander Albon
Like Norris and Russell, this rookie has impressed, too. Arguably, he's had better and more consistent results than his teammate, and was unlucky with the strategy in Germany to not be the one on the podium. Hopefully, he doesn't get rushed into another seat, though other teams will be interested in him.
Score: 7/10
Alfa Romeo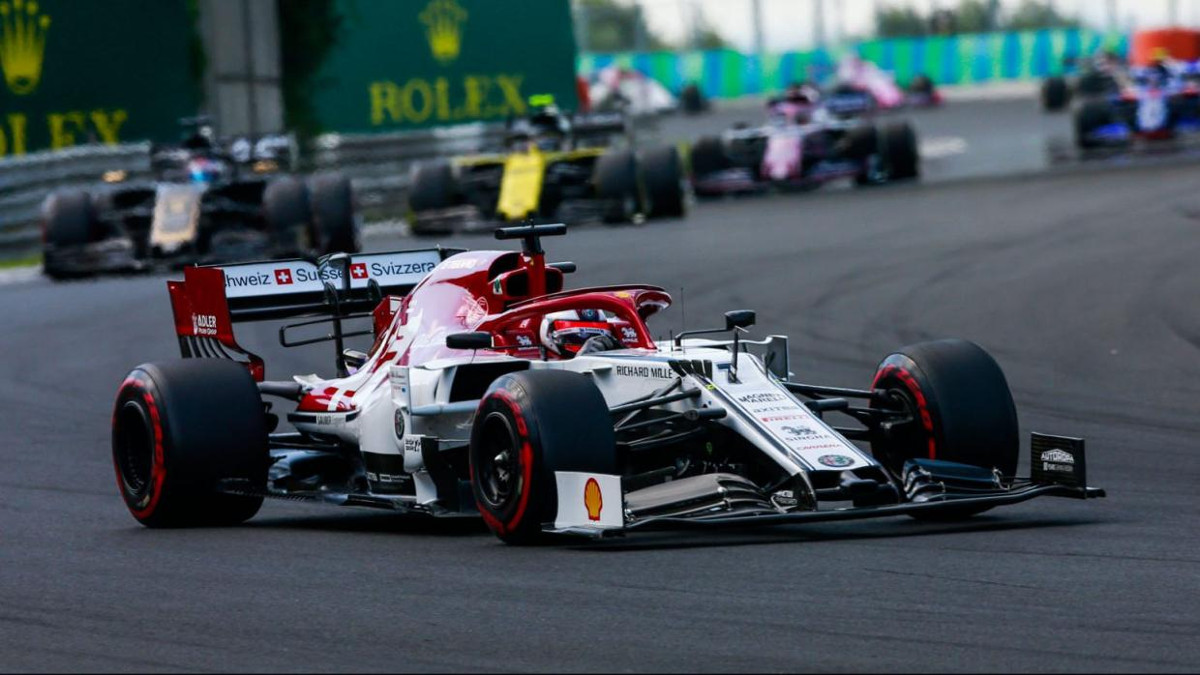 ADVERTISEMENT - CONTINUE READING BELOW ↓
Best-looking car on the grid by far. And in the hands of Raikkonen, it's been solid, if not mind-blowing. Really expected them to be better. Second half has to deliver.
Score: 7/10
Kimi Raikkonen
At his age, most drivers are either retiring or losing their edge...neither seems to be the case with Raikkonen, and this year, he's impressed even more with his ability. A consistent performer—one who arguably should still be on a top team. Ask yourself, would he be driving that Red Bull better than Gasly? Right now, probably yes. Would be great to see him get a podium in the second half on top of his eight points finishes this first half.
Score: 7/10
ADVERTISEMENT - CONTINUE READING BELOW ↓
Antonio Giovinazzi
Tough to have Raikkonen as your first teammate, but also a good benchmark. Needs to up his game in the second half as he's only been in the points once so far, compared to the Iceman's eight.
Score: 5/10
Haas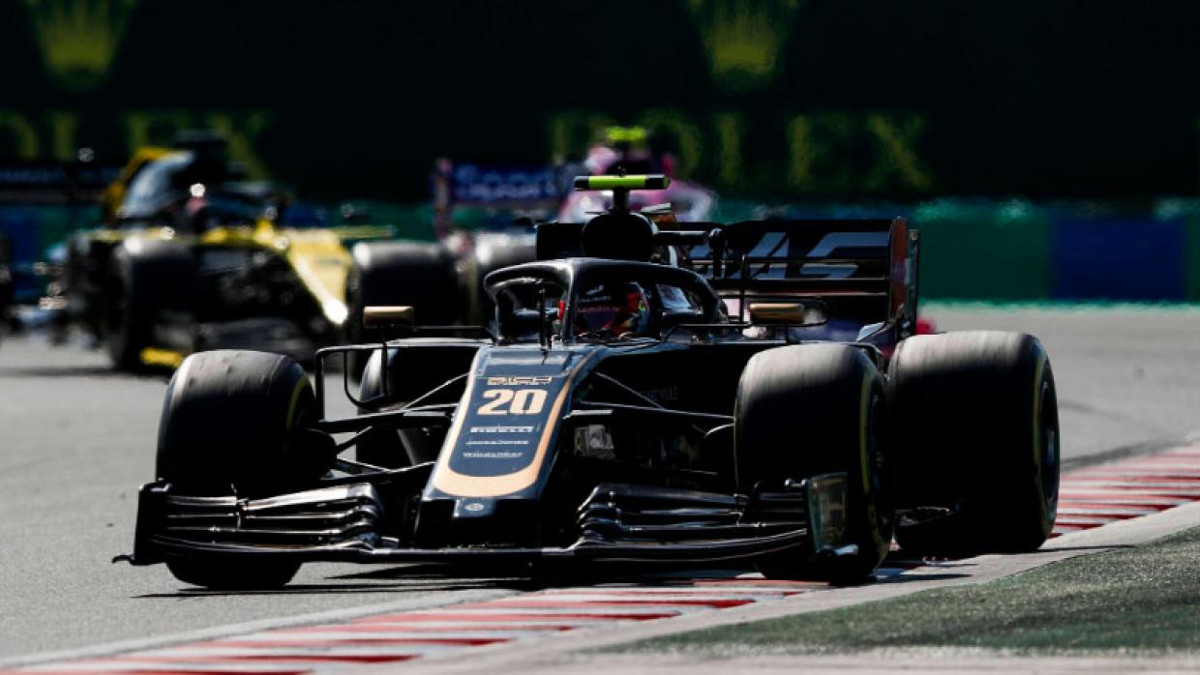 It says something when the most that Haas has been talked about in the first half has been to do with its sponsor, Rich Energy. Still, going to make for some great viewing from team boss Guenther Steiner when the second season of Netflix's F1 show comes out. The car is midfield at best, and it feels as though Haas isn't as strong as last year. Currently in ninth, where last year it finished fifth. So, either it has stayed static and the others have improved, or it just can't seem to get on top of why sometimes it's fast and sometimes not. Grosjean even resorted back to the setup he raced in Australia to get some answers. Much to improve in the second half.
Score: 3/10
ADVERTISEMENT - CONTINUE READING BELOW ↓
Romain Grosjean
Not been his best start, and after being consistent at the end of last year, he appears to have lost it again. Crashing in the pit lane at Silverstone wasn't his smoothest move. Needs the second half to be very strong if he's to retain a place on the team for next year. Or has Guenther run out of patience already?
Score: 3/10
Kevin Magnussen
He's a fighter, is Magnussen. Last year, he proved his worth by outshining Grosjean. Not as strong this year, but we admire his elbows-out kind of racing. Deserves to be in a top team.
Score: 5/10
Williams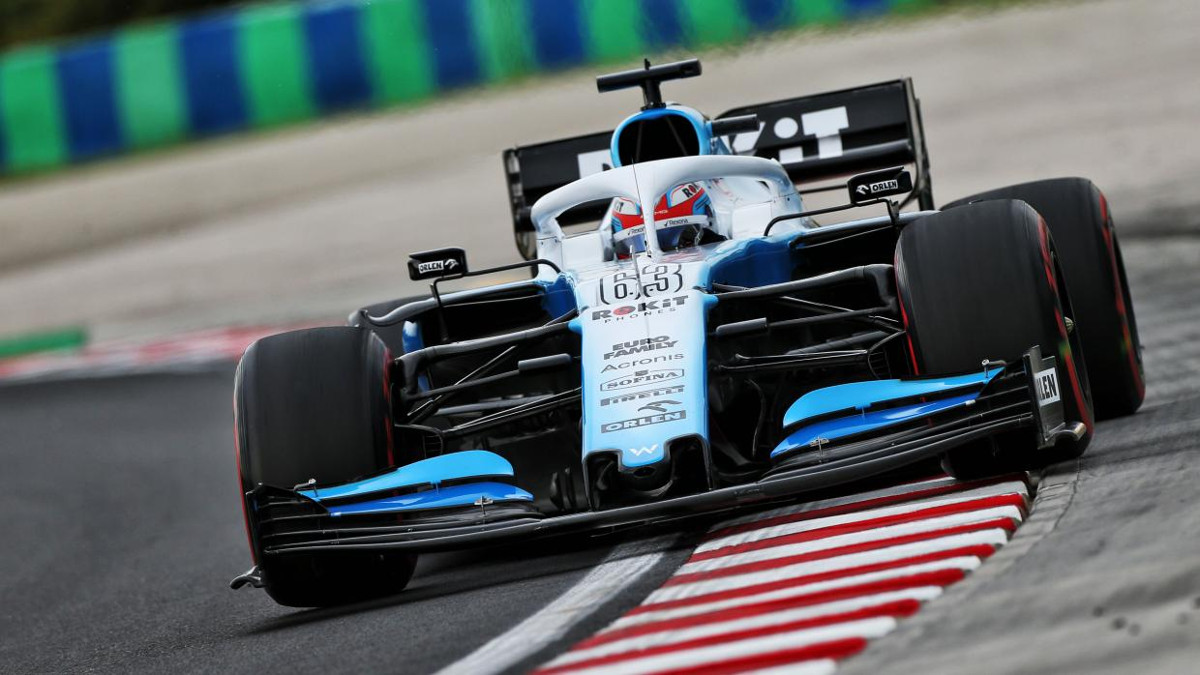 ADVERTISEMENT - CONTINUE READING BELOW ↓
Oh, dear. The car is—currently—quite terrible and consistently at the bottom of grid, but the guys over at Williams are fighters, and they will come back. The team's got heart, and we want it to succeed. There have been recent signs of progress, but it has the hardest job of all to out-develop twice as fast as the rest. Patrick Head has been brought back to help after Paddy Lowe left. It needs a new, young, fresh designer for the car, someone like the next Adrian Newey. Fingers crossed for a solid second half, and wonderful the team has a point already.
Score: 3/10
Robert Kubica
Heartbreaking isn't it? Seeing a fairytale comeback, only for him to be in the worst car on the grid. Yet he's a fighter and never gives up. Sadly, he's been outperformed by his younger rookie teammate and needs to close the gap to him. Here's hoping his second half is better, to build on his solitary point thus far.
Score: 6/10
ADVERTISEMENT - CONTINUE READING BELOW ↓
George Russell
A part of the Mercedes stable and a driver that is spoken very highly of, his performances in the Williams has probably been the most impressive of the rookies. It's not in the limelight, though. Gutting for him, but at least there's no pressure. Just needs to carry on doing the same for the second half, and perhaps sneak in a points finish.
Score: 9/10
Roll on the second half. If it's as exciting as the last four races, we are on for a cracking season, perhaps even one of the best. Can Bottas or Verstappen catch Hamilton? Here's hoping.
NOTE: This article first appeared on TopGear.com. Minor edits have been made.