I have a love-hate relationship with vacations. I like being in the moment, that instance when your perspective changes and you realize you're far from home and experiencing something new. But I don't like the before and after of travel: Braving traffic to the airport, long lines at check-in counters and immigration (when traveling abroad), and experiencing the flight delays that are becoming the norm. I like finally arriving at the hotel/resort and settling in, seeing new roads, and driving in new places.
That being said, the Mitsubishi Strada media drive in Palawan was off to a relatively good start. Our flight was at 5am, so we had to be at the airport at 3:30am, I had to leave the house by 2:30am, get ready by 1am—basically forget about getting any sleep. This was good because at least traffic would be light and there was little risk of being delayed on the road. I made it on time, waited for boarding, and by the time the airplane's landing gear folded, I was out like a rock.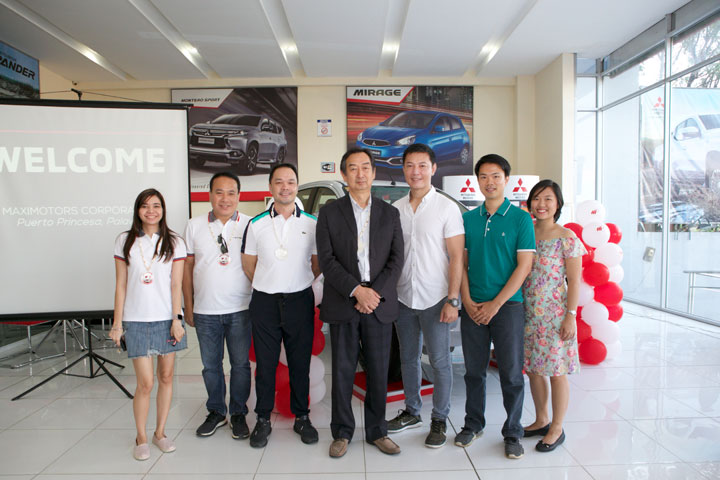 Continue reading below ↓
Recommended Videos
We landed in Puerto Princesa's gleaming new airport terminal and we were ferried to Mitsubishi's dealership in the island. After a warm welcome from Mitsubishi Motors Philippines Corporation (MMPC) president Mutsuhiro Oshikiri and a hearty breakfast, we were assigned our respective pickups. I got a red Strada GLX Plus 2WD that looked like a yummy shade of candy.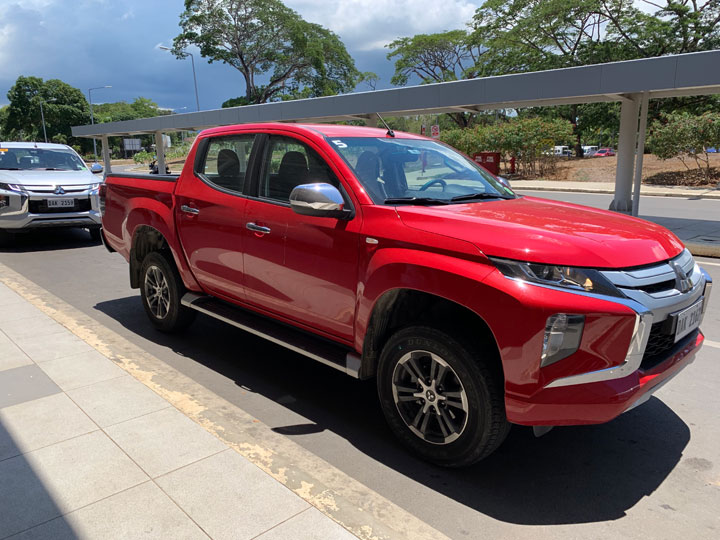 First order of business was to test the backseat, because thankfully it wasn't my turn to drive yet. It's 175km from Mitsubishi's Palawan dealership to Club Agutaya, our home for the next three days. Thanks to my sleep deprivation I was able to nod off despite the quick, bouncy pace of the Mitsubishi convoy. Puerto Princesa's roads are smoother than many Metro Manila avenues, and while I did get the occasional jolt from a deep rut every now and then, I fared rather well in the back. The improved suspension must be working, I thought hazily.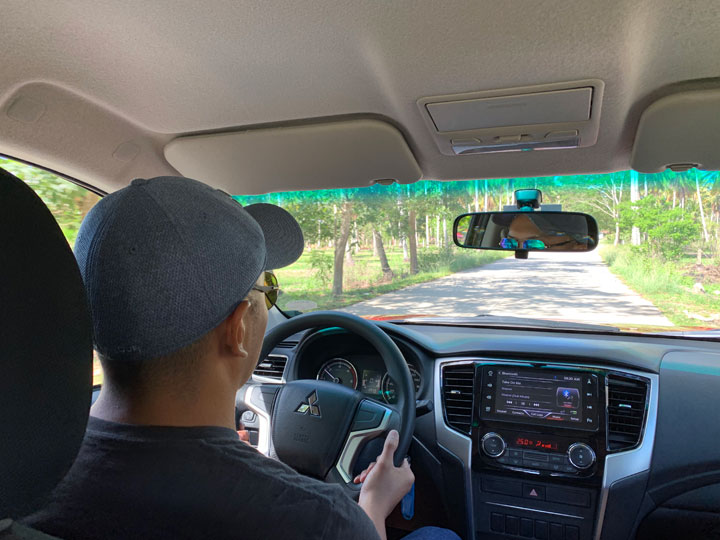 I can also say that the backseat was roomy enough for my large body. The guy sitting in front of me, Van Bomediano from Turbo Zone, was an above average guy by Filipino standards, and I still had enough space to comfortably get some Zs. I could also feel that our convoy was fast, which was not surprising when you have ace racing driver Pepon Marave leading the pack.
By the time it was my turn to drive I felt recharged. And would you look at that, the remaining section of the drive was the 'twisty' part. This wasn't my first time to drive the 2019 Strada, but the preceding instances were in a right-hand drive configuration. I enjoyed it much better this time.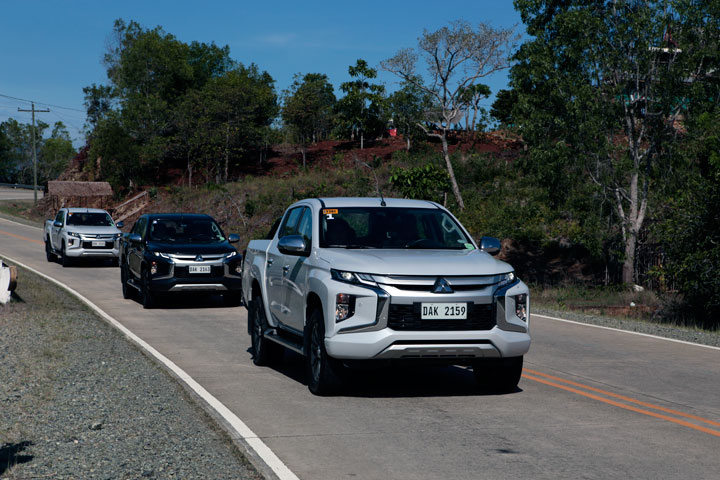 Mitsubishi's midsize bet inspired confidence on the twisties, thanks to its responsive brakes and predictable handling. It did feel a little vague and isolated, but I felt it wouldn't 'betray' you by suddenly losing control. I wouldn't crown it the best in its segment in terms of handling, but it's surely up there. The six-speed automatic was able to extract enough power when needed from the 2.4-liter turbodiesel. Attacking turns and cornering ability are not the usual measurements of pickups, but in this situation the Strada vindicated itself.
By noon we reached Club Agutaya, and we rested a bit after lunch before heading out to the beach.
After a quick nap, we got into our Stradas again and drove a short distance to Puerto Princesa's pristine white beach. We had to traverse a forest before we reached the white sand, but our pickup made easy work of the path. Before I knew it I was doing something I had never done in my 15 years with Top Gear—drive on a beach.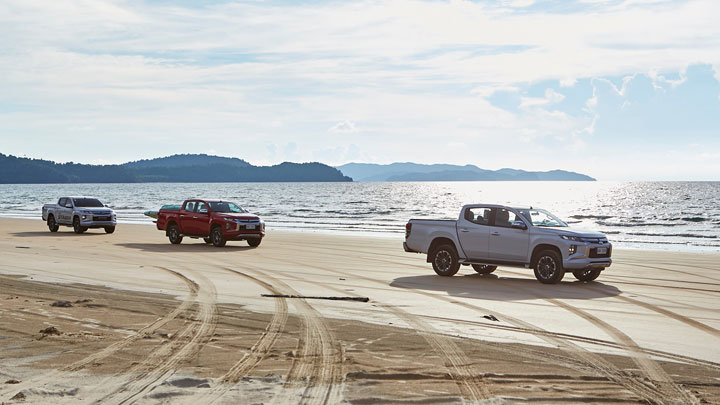 The ocean was on one side, on the other side were coconut trees, and ahead was nothing but sand. As expected, grip was greatly diminished on this surface, but the Strada still felt sure of itself. I even flicked the steering wheel to let the pickup slide a few times. Whee! The sun was shining pleasantly, the ocean stretched to the horizon, the sky was clear—I was experiencing that moment.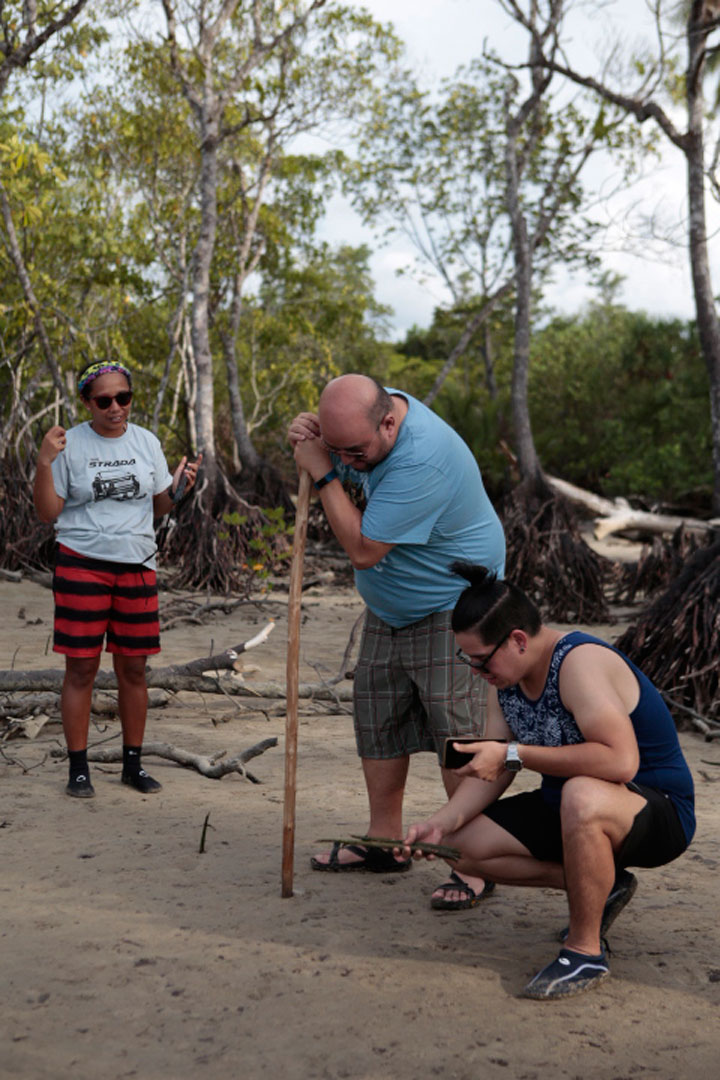 It didn't escape me that this activity also felt a little wrong. Saltwater isn't good for vehicles, and there were emissions coming from our diesel engines. To balance our activity, MMPC had us plant mangroves in one section of the long beach. Yes, it was ceremonial, but in a few years the little trees we planted will be helping the planet create clean air. Besides, we spent most of the time taking photos and just hanging about the beach compared to actual driving.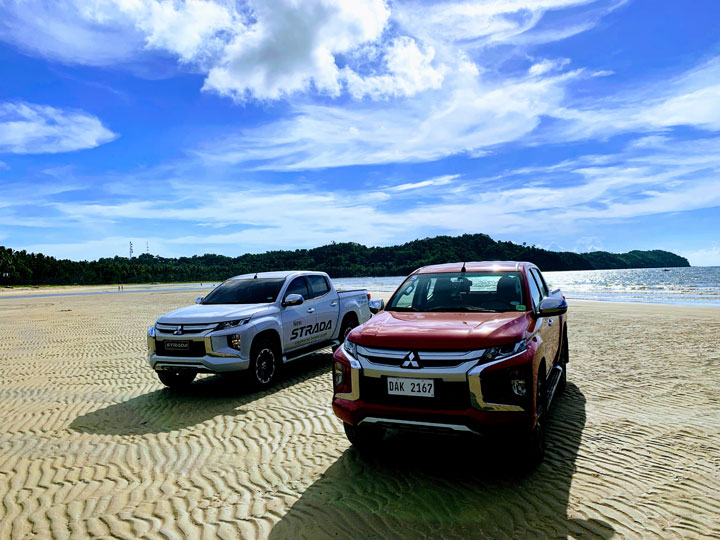 And there was something satisfying about really using a pickup truck; loading supplies in the back, seeing sand on the carpet, driving over unpaved paths. The 2019 Strada may be pretty, but it doesn't expect to be babied.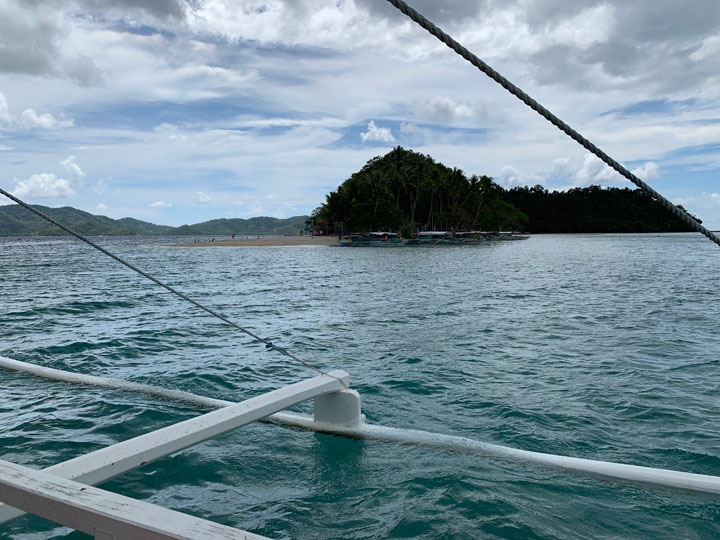 The next day was mostly spent at the Inaladelan Island Resort in Port Barton, where we snorkeled, ate lunch, and relaxed. The Strada's role was supposed to be minor, bringing us to and from the port where our boat was docked. But there was heavy rain when we arrived back at the dock, and we were all drenched by the time we got off the boat and got to our pickups. The unpaved parking lot where the pickups were parked was already muddy. We just put towels over the seats, tossed our bags in the back, and easily drove away from the slippery lot.
I still have a love-hate view about vacations, but when I close my eyes and remember driving on the beach in Puerto Princesa, the love aspect becomes a little more prominent.