Filipinos love efficient people-haulers, and that's one of the biggest reasons a lot of diesel MPVs, SUVs, and vans see success in the local market. That's also partly the reason the Philippines was given the chance to be the first across the globe to have a look at the sixth-generation Toyota Hiace in the metal.
Following the model's recent release, let's take a more in-depth look at what the all-new Hiace is all about. Here's everything you need to know:
Exterior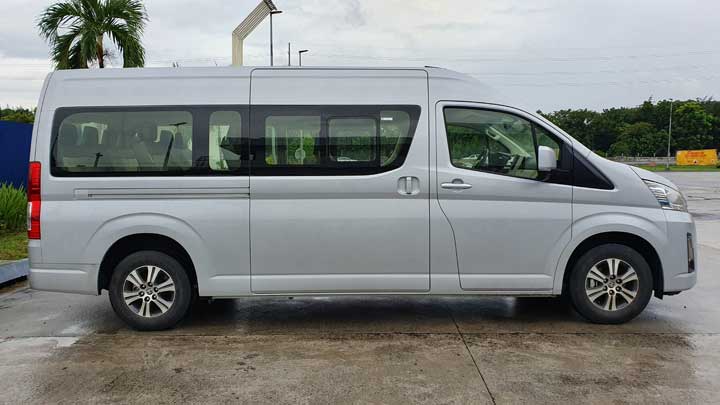 First off, it's impossible to miss the changes with the 2019 Toyota Hiace. It's been a popular topic of conversation not just because it's the newest iteration of an icon, but also because its maker has given it a look that's a lot different from those of the previous ones. After five generations, Toyota has finally decided that it's time to give the legendary Hiace a hood. Safe to say, that has got a lot of people buzzing.
ADVERTISEMENT - CONTINUE READING BELOW ↓
That hood complements a front fascia that features a more stylish design than before. Although the grille doesn't look too different from the old one, the bigger, longer headlamps together with the taller foglamps do give the front end a sportier, more muscular appearance.
Interior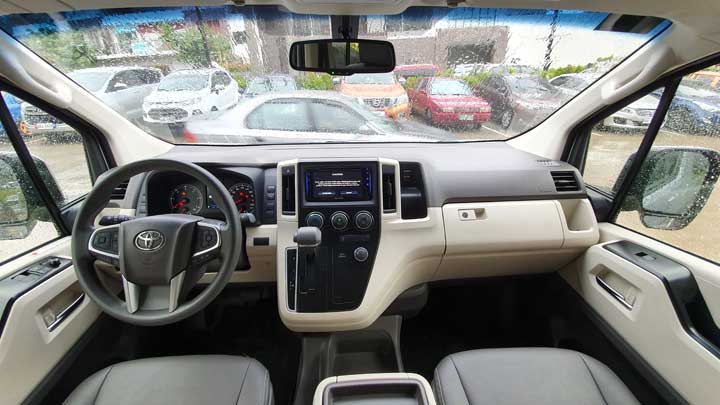 Inside, the 2019 Toyota Hiace features a light color scheme with two-tone seats all around. These seats are wrapped in fabric for the base variant and a combination of fabric and vinyl leather for the two higher variants.
The dashboard also features an ergonomic design for anyone behind the wheel to enjoy.
Variants, engine, and specs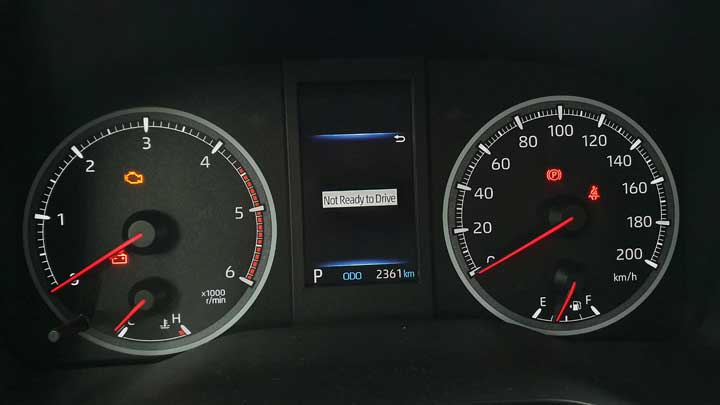 Although each variant packs the same 2.8-liter in-line-four engine under the hood—yes, you can say that with the Hiace now—the other specs still vary depending on which variant you're looking at. You can just check out the table below for more details:
Variant
Dimensions (mm)
Maximum Output
Commuter Deluxe

5,265 x 1,950 x 1,990

174hp, 420Nm

GL Grandia M/T
GL Grandia A/T
174hp, 450Nm
GL Grandia Tourer M/T

5,915 x 1,950 x 2,280

161hp, 420Nm
GL Grandia Tourer A/T
161hp, 450Nm
The base, midlevel, and top-spec versions have a seating capacity of 15, 12, and 14, respectively. In any case, you'll find that the powertrain is more than enough to propel whichever Hiace variant you're driving (or how many you're carrying).
Extra features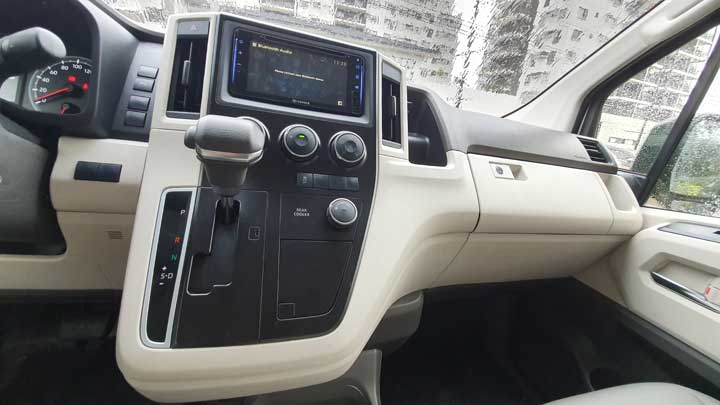 Save for the base spec, the Hiace comes equipped with a wide array of safety features including hill-start assist, vehicle stability control with brake assist, and a reverse parking sensor with a monitor integrated into the rearview mirror. The absence of such features aren't exactly deal-breakers for car buyers, but you'll find that they're pretty nifty in a van as huge as this.
ADVERTISEMENT - CONTINUE READING BELOW ↓
As far as audio systems go, the Grandia and Grandia Tourer variants also get a better 6.9-inch touchscreen infotainment display with six-speaker setup—albeit still lacking Android Auto or Apple CarPlay compatibility—compared with the basic four-speaker audio setup of the Commuter Delux. Several USB ports can also be found in the passenger cabin of the two higher variants, while the other only gets two ports in front.
Prices
We already announced the prices of the 2019 Toyota Hiace upon its release, but Toyota has since made some adjustments—although very small. Check out the updated price list below:
2019 Toyota Hiace
Toyota Hiace Commuter Deluxe – P1,605,000
Toyota Hiace GL Grandia M/T – P1,998,000
Toyota Hiace GL Grandia A/T – P2,063,000
Toyota Hiace GL Grandia Tourer M/T – P2,160,000
Toyota Hiace GL Grandia Tourer A/T – P2,235,000
The all-new Toyota Hiace did build up a lot of hype prior to its official launch, but we have yet to find out if it will still do well in its stacked segment. What do you think?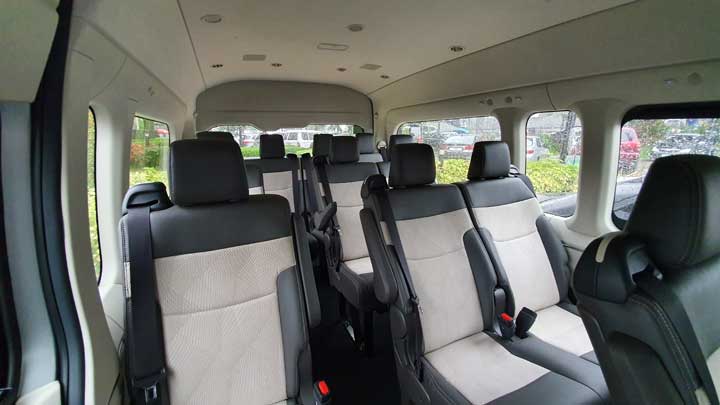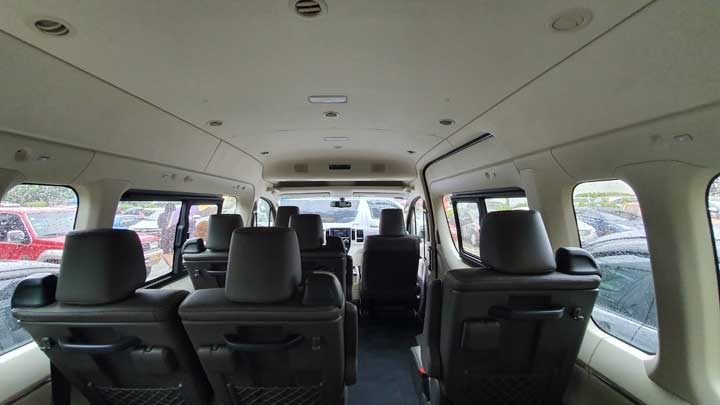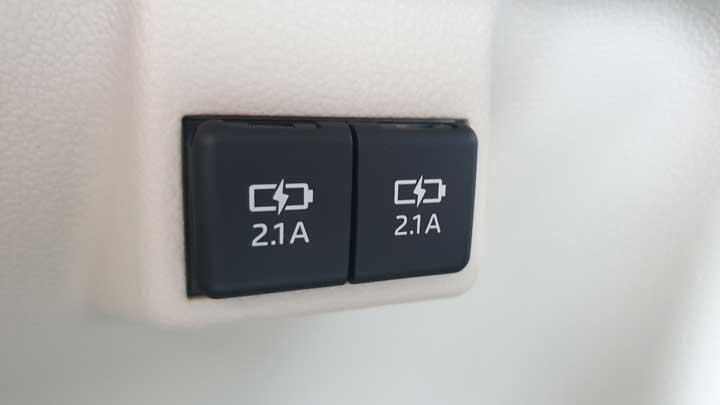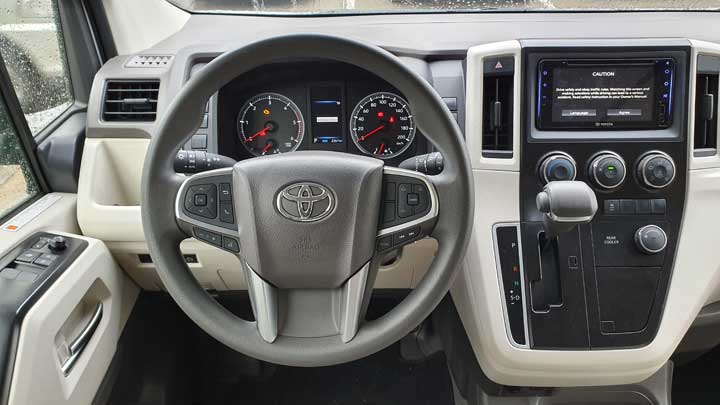 ADVERTISEMENT - CONTINUE READING BELOW ↓