Ever heard of JAOS? Japan Offroad Service, as it's otherwise known as, is a company that produces and distributes off-road products for various vehicles. It was established back in 1985 in Tokyo, Japan, and has produced various designs over the years—its most recent one being the Toyota Hilux 125 Series.
If you don't fancy the Toyota Racing Development (TRD) Hilux variant that's available here in the Philippines, then maybe an off-road-ready mod is what you're looking for. This JAOS masterpiece is a jacked-up, badass version of Toyota's iconic pickup that's better-equipped to tackle tricky terrain versus the standard truck.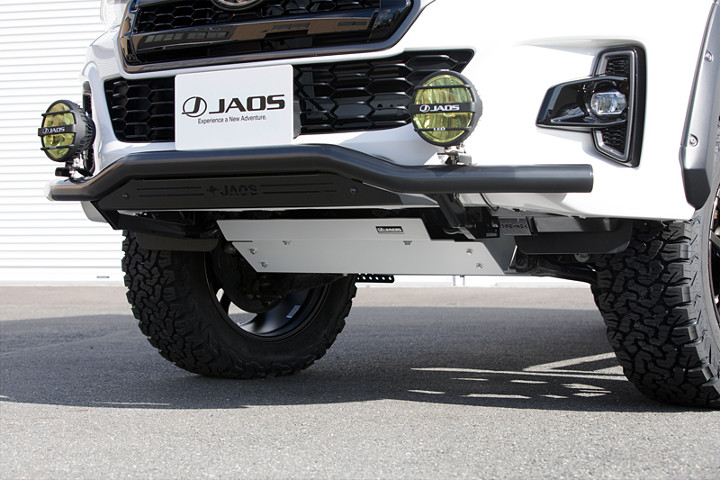 Continue reading below ↓
Recommended Videos
This truck features the works: a skid bar and plate, a rear tow hook accessory, redesigned mudguards, and modified exhaust and suspension setups. Judging from the inventory viewable in the JAOS website, it seems that this Hilux is also equipped with a converted intercooler, intake, and suction hoses. It also sits on either 17- or 20-inch alloy wheels.
The JAOS website actually shows the prices of all the pieces, so we made an estimate of how much the full setup shown in the photos will cost. We guessed which parts and accessories were fitted in, and came up with a grand total of at least ¥700,000 (roughly P350,000)
What do you think of this Hilux? Would you build one like this if you had the chance?