Way before the Mitsubishi Xpander Cross ever came to fruition in Indonesia, the Xpander AP4 already existed. You know, the rally-ready MPV revealed during the Gaikindo Indonesia International Auto Show last year.
In case you've forgotten about it, we have it for you here yet again—but in video and in action this time. The said video is from Rifat Sungkar, the rally racer and Mitsubishi Indonesia brand ambassador who was said to be the mastermind behind the Xpander AP4. Here, we finally get to see the MPV in what is supposedly the machine's first round of testing. Look:
Continue reading below ↓
Recommended Videos
Frankly, we think it looks and sounds pretty insane. Under its hood is a seemingly regular 1.6-liter mill that generates a whopping 350hp and 555Nm of torque. It sits on 15x7 inch Speedline wheels shod with Delium RG4 tires for optimum performance.
In the cabin, you get the full-blown rally layout, with a modified steering wheel, gearshifter, and handbrake. There are only two seats up front and a roll cage out back. Suffice to say the entire setup works, as this thing appears to tackle the track with ease.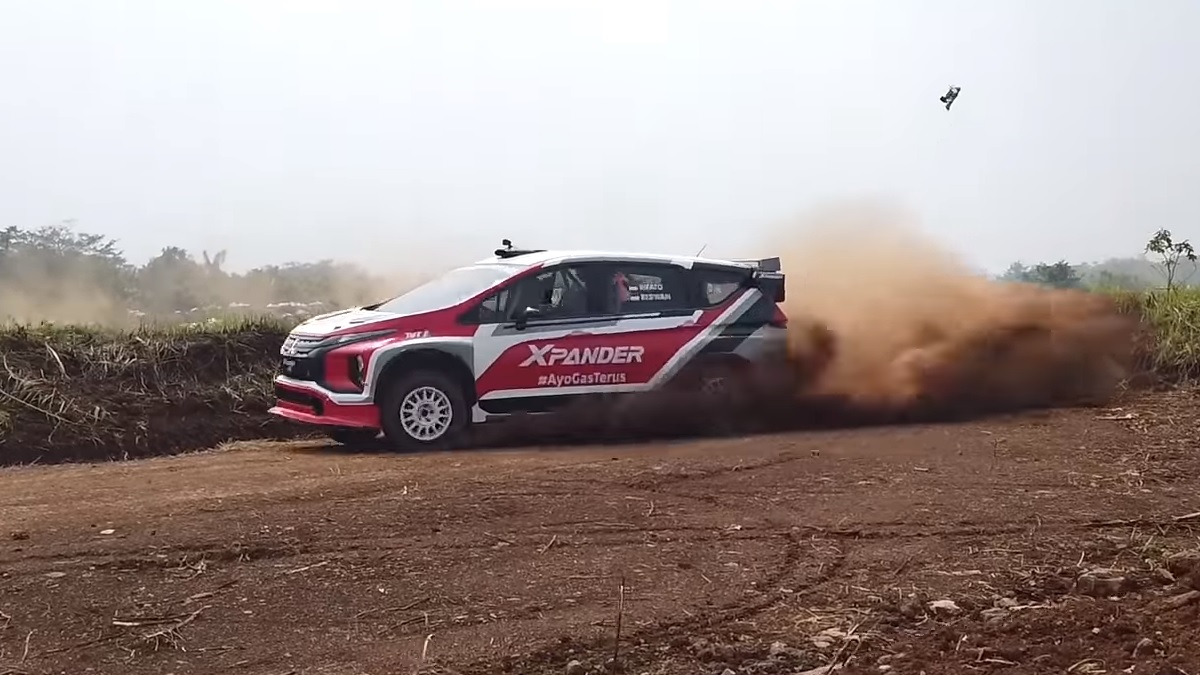 So, what do you make of the Mitsubishi Xpander AP4 after watching it rip through some dirt? Do you want to take this thing out for a spin as much as we do? If you want to see more, you can check out the full clip from Rifat's YouTube channel below. Enjoy.