Look, I love cars. I wouldn't be writing for Top Gear Philippines if I didn't. But after a while riding around on an electric kick scooter (EKS), I'd be a fool to say owning a car would make more sense for me than spending a minuscule fraction of that cost on something like this.
The need to own a car depends on what stage of life you're in. And me? I have no family to drive around or business that requires four-wheeled transportation, and my office is just about two kilometers from my home. I don't make enough dough to support owning a vehicle, let alone drive one home from the dealership. So yeah, alternative mobility is the way to go—at least for now.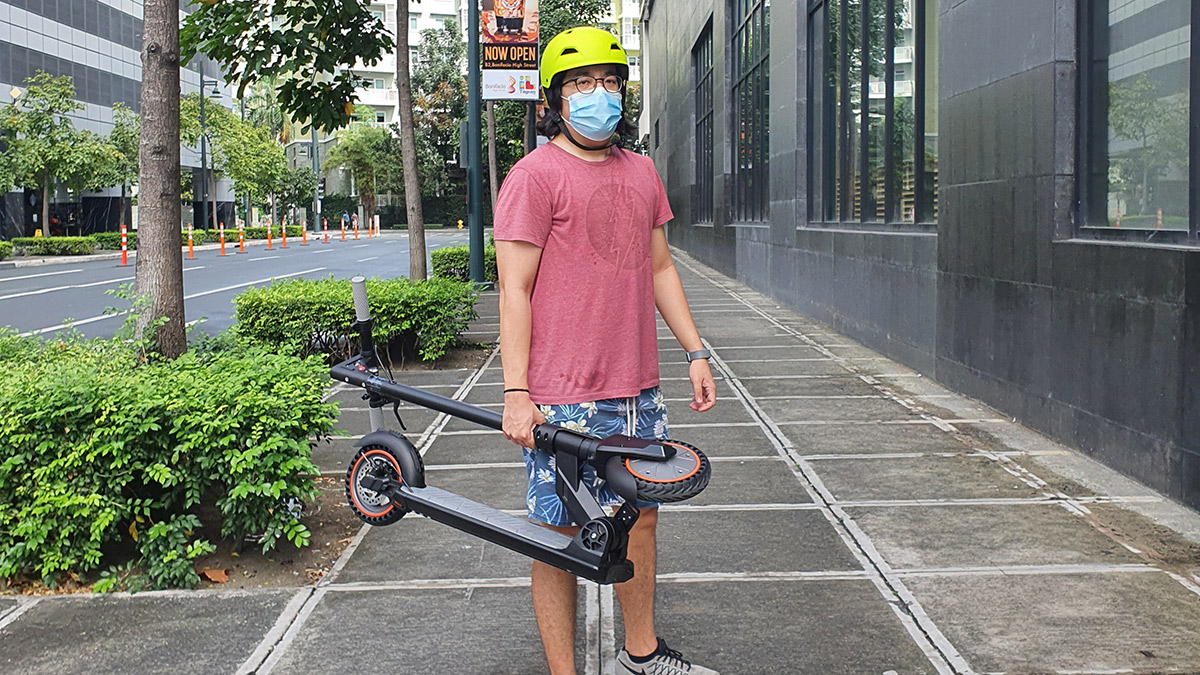 Continue reading below ↓
Recommended Videos
On the same boat? Well, I've had the Lenovo M2 with me for about a week now, and I have to say it's definitely steering me toward making the jump to an EKS. It isn't perfect but as my first entry-level EKS experience? It's not bad at all.
I got busy assembling the unit as soon as it was delivered to my home. And yes, it doesn't come in one piece. You still need to attach the handlebars and hook up the control unit to the scooter. But the entire process is straightforward thanks to clear instructions and a handy set of tools that come with the M2.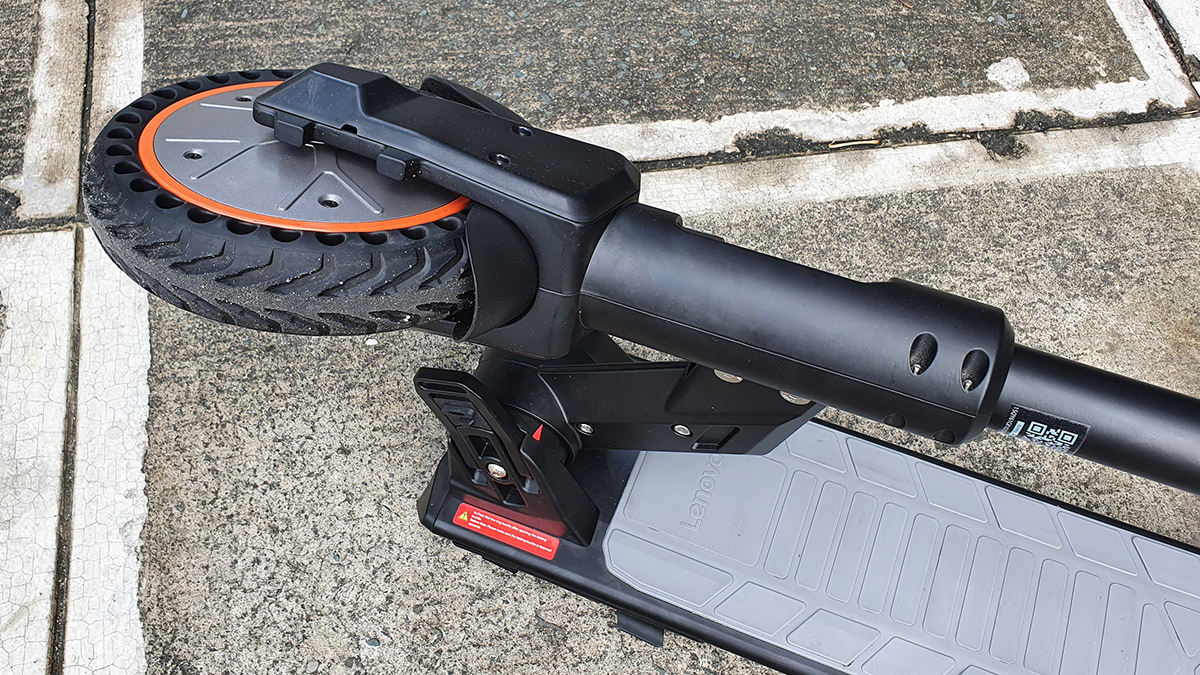 The first step toward getting going is unfolding the unit. Now, Lenovo says this thing can be unfolded and good to go in just three seconds. It's easy enough to figure out how the lock works, but it takes a good amount of effort to actually flip the thing up and down. I wonder if it will ease up as time passes.
Unfolded? Nice. You can't just hop on and zip forward, though. You need to get up to 3kph using your foot before the M2 and its 350W motor takes over—a safety feature to prevent you from falling off from sudden acceleration. You have three gears to choose from here: The first will set the M2's speed limit to 10kph, the second to 17kph, and the third to the maximum speed of 25kph. Switching between the three is as simple as quickly double-pressing the power button.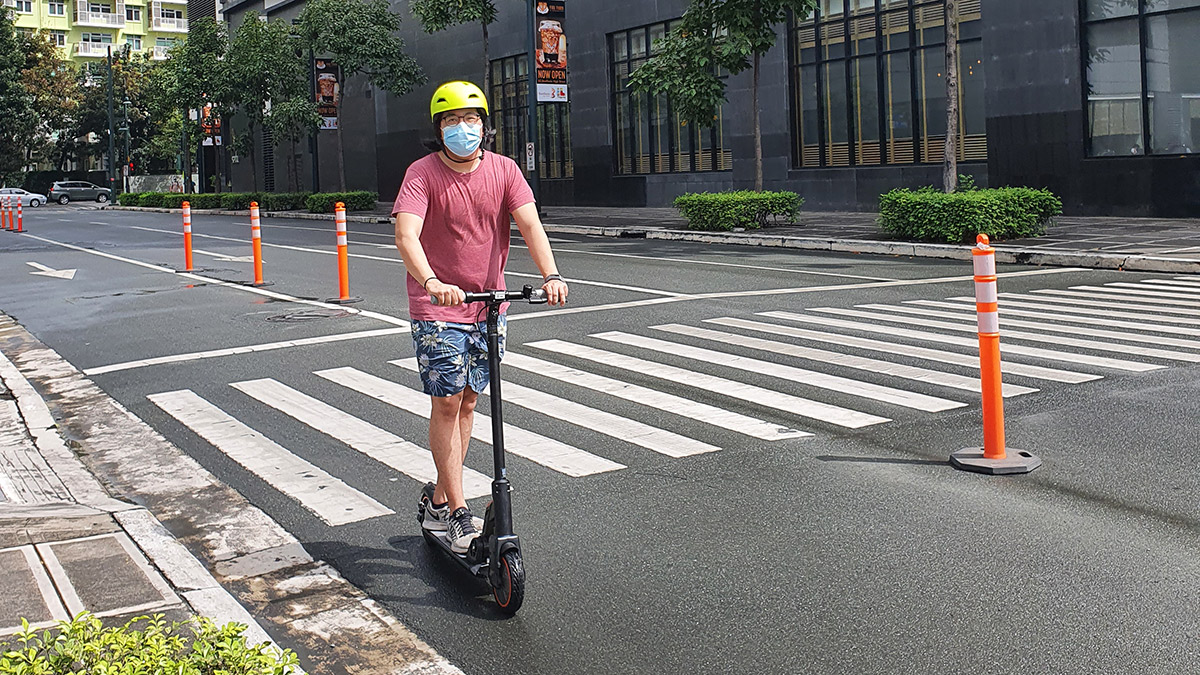 Acceleration is smooth, but modulating it can be tricky if you aren't accustomed to the setup yet. Easing up on the throttle too fast, which you control using your thumb, will lead to an unnerving sudden deceleration. The brakes bite hard, but their power does taper off as you reach higher speeds. Something to keep in mind.
Speed-wise, there's very little to complain about here, and the 30km range is perfect for most distances. The ride quality, though, does leave a little to be desired. Unless you're riding the M2 in well-paved places like Bonifacio Global City or Ortigas, expect to feel every single road imperfection you ride over. None of this is unbearable, mind you, but it does bring into question just how capable the M2's neatly concealed shocks are.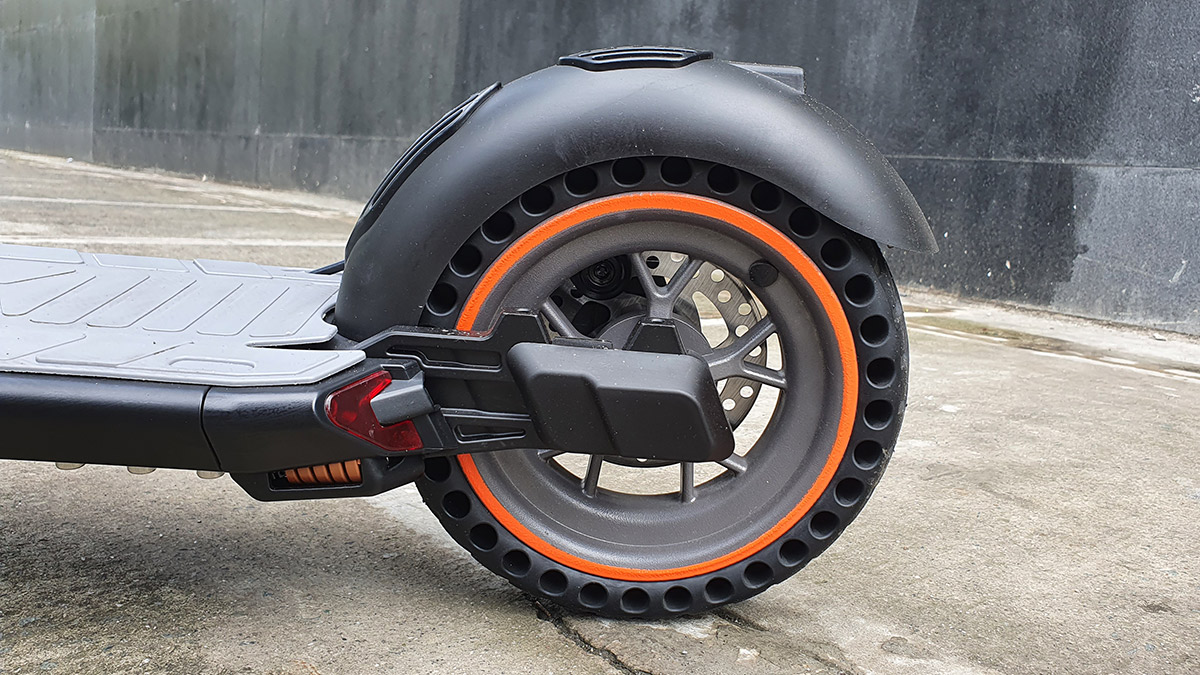 The LED lighting unit is bright enough to illuminate your path, but be sure to equip yourself with a separate one for the rear for night rides, too. Speaking of night rides, the digital instrument cluster doesn't light up, so you'll want to choose the appropriate gear before you head out.
Charging from zero to 100% takes between three to four hours, though I never really managed to empty the M2's battery during my time with it. I plugged it in with one bar left, though, and it did manage to reach a full charge in around the specified time. It's also IP54 water-resistant, meaning it should handle splashes just fine.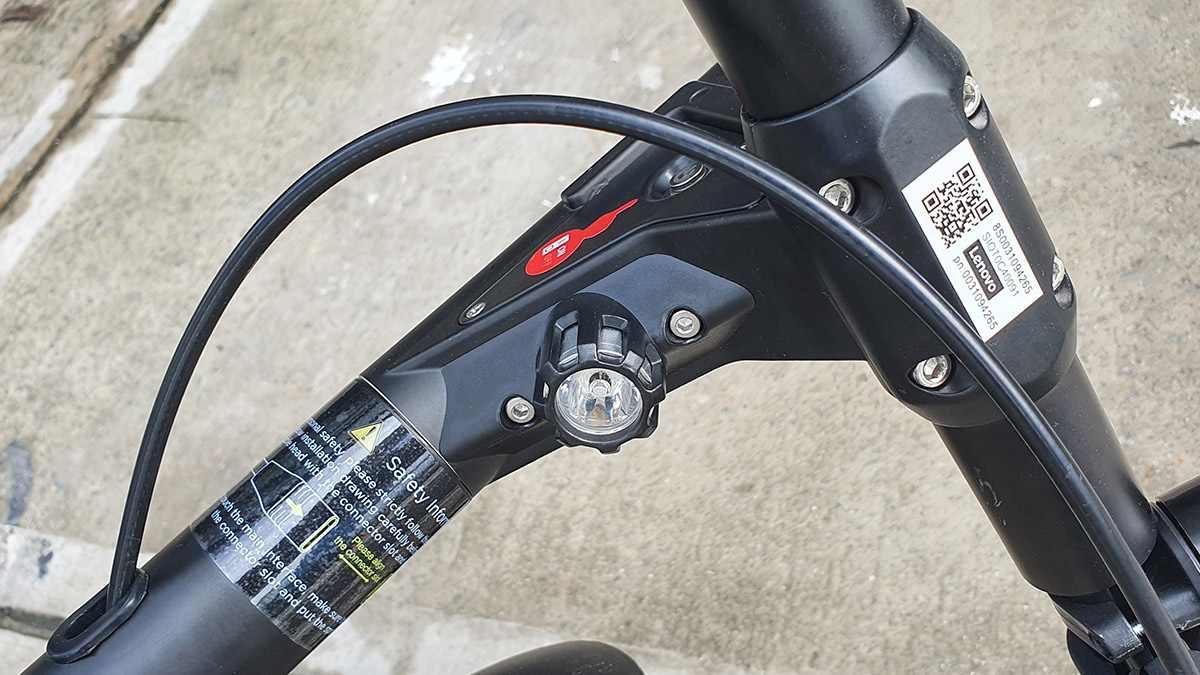 The M2 weighs 15kg and can carry a person who weighs up to 120kg. The unit's weight isn't an issue if you're simply loading it into a vehicle, but you might feel the heft when you bring it up an MRT-3 station for example.
Overall, the Lenovo M2 is a decent entry-level choice at P19,995. It's also arguably one of the best-looking EKS models currently available with its minimalist design and matte finish. If you've ever wanted to get into alternative mobility, this may be worth checking out.
More photos of the Lenovo M2 Electric Kick Scooter: