It seems like forever since Nissan first announced that the Leaf would be making its way to Philippine shores. The Japanese carmaker confirmed the EV for our market in early 2019, saying it would arrive sometime in 2020.
Well, 2020 is coming to a close, and it still isn't available. No doubt the onset of the COVID-19 pandemic played a big part in this.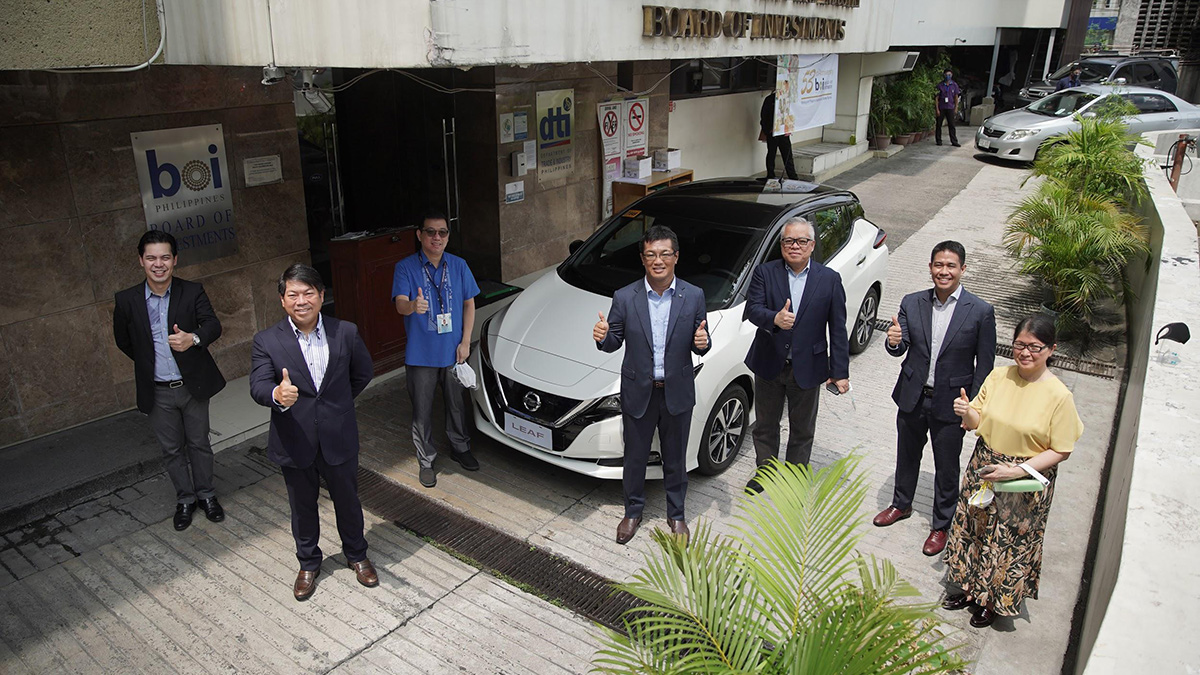 ADVERTISEMENT - CONTINUE READING BELOW ↓
Thankfully, it seems like the Leaf is inching closer to a local debut with every passing month.  Members of the Senate have already tried it out, and an Electric Vehicles and Charging Stations Act is being pushed for already. The Leaf was also present for this year's Philippine Electric Vehicle Summit.
In anticipation of its arrival, here are a few facts for those of you who aren't as familiar with EV:
1) What is it?
The Leaf is Nissan's electric vehicle model. When (or if) it makes its debut around these parts, it'll be new to the Philippine market. Elsewhere, though? The nameplate has been around for quite a long while as the face of the Japanese brand's push for cleaner motoring. In fact, more than half a million Leaf units have been sold since it first burst onto the scene a decade ago.
2) Will range anxiety be an issue?
For daily driving purposes? Not a chance. Nissan says the Leaf will be able to run for 311km on a full charge. "That's the distance between Manila and Tagudin, Ilocos Sur," the company said in a statement. "In Manila, a single charge of the Nissan LEAF can last for about three weeks driving around the metro. For reference, the average driving distance around Metro Manila per day is only 13.2 km," Nissan Philippines added.
ADVERTISEMENT - CONTINUE READING BELOW ↓
Recommended Videos
3) How long does it take to charge?
No point buying a car that can get places on a single charge if it takes forever to top-up, right? Well, it depends. Using a standard universal cable, Nissan says a Leaf will take about 12 to 15 hours to charge. "It is similar to charging in one's mobile phone overnight after a long day of usage especially for everyday city driving."
Using a quick charging station, though, allows the EV to fill up in just 40 to 60 minutes. Thing is, only 14 of these charging stations are currently available in the country. Nissan Philippines says more are already being developed, though.
4) How clean is it?
According to Nissan's Global Data Center, motorists have logged more than 14.8 billion 'clean-air' kilometers since the Leaf first became available in 2010. Nissan says a single EV can save 4.6 metric tons of greenhouse gases in a year. Again, more than 500,000 Leaf units have been sold across the globe this past decade.
ADVERTISEMENT - CONTINUE READING BELOW ↓
It isn't just the air we breathe, either. The Leaf has a running noise level of just 21 decibels. An internal combustion vehicle produces an average of 76 decibels, so just imagine how much less noise pollution there would be if more people drove EVs.
5) When will it become available?
Unfortunately, no release date has been specified yet. But we do know it's coming. Judging by how busy the Leaf has been in the Philippines lately, we wouldn't be surprised if it launches soon, though. We're crossing our fingers.