As far as updates are concerned, the one the Nissan Navara recently underwent is relatively substantial. Just looking at the vehicle, it's apparent that the Japanese car manufacturer made it a point to truly spruce up its truck's aesthetic.
That mean new look comes at a cost, though. In the Philippines, the new Navara starts at P1,149,000. That figure will get you the most affordable EL 4x2 MT variant packing a 2.5-liter turbodiesel with 161hp and 403Nm, and it's actually a pretty good price once you compare it to Thailand and Australia—two markets just as obsessed with pickups as ours.
In Thailand, base DC Calibre E 6MT units cost 849,000 Thai Baht (around P1.32 million). For that, you get the refreshed look, as well as a 2.3-liter turbodiesel with 163hp and 403Nm of torque. Opting for the base SL Dual Cab unit in Australia with a 2.3 turbodiesel that does 161hp and 403Nm, meanwhile will set you back $59,790 Australian dollars (P1.61 million).
ADVERTISEMENT - CONTINUE READING BELOW ↓
So yeah, owning a Navara is easier in the Philippines compared to in Thailand and Australia. But what about going for the top-of-the-line Pro-4x variant?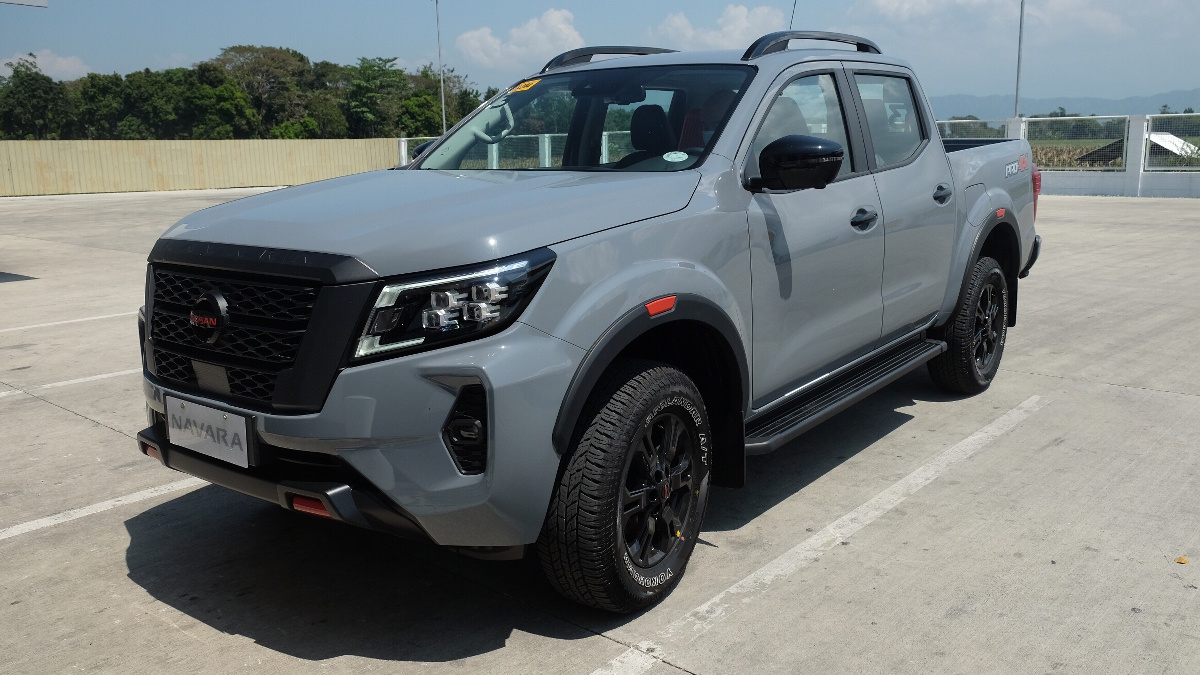 When it comes to the Pro-4X, its cost in the Philippines is pretty close to its price tag in Thailand. Here, units go for P1,849,000 each and come powered by a 2.5-liter turbodiesel capable of 187hp and 450Nm of torque. In Thailand, you'll have to shell out at least 1,149,000 Baht (P1,791,000) for a Pro-4X with a 2.3-liter turbodiesel that does 190hp and 450Nm—slightly higher but, again, comparable to what we have here.
ADVERTISEMENT - CONTINUE READING BELOW ↓
Recommended Videos
The Pro-4X is a different story over in Australia, though. With a $59,790 Australian dollar (P2,210,000) price tag, the truck is considerably pricier than here in the Philippines. Units Down Under come equipped with a 2.3 twin-turbo diesel engine with 188hp and 450Nm of torque.
Chances are we'll see a wider variety of Nissan Navara prices as the pickup truck continues to be rolled out globally. So far, though, how do you think local pricing stacks up against Australia's and Thailand's? Let us know in the comments.