As you may have heard by now, the C8 Chevrolet Corvette is officially in the Philippines. And as we promised earlier today, we have with us here more photos and details of Chevrolet Philippines' newest sports car.
We've already shown you images of the vehicle's exterior, so let's take a peek at what's inside.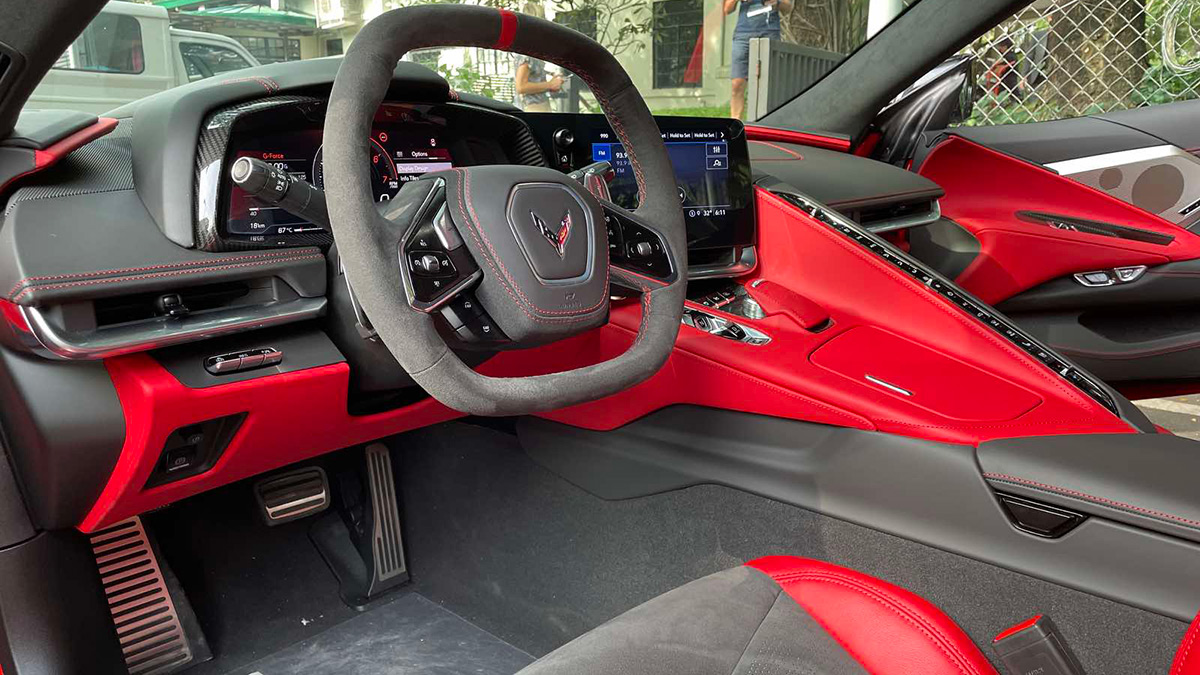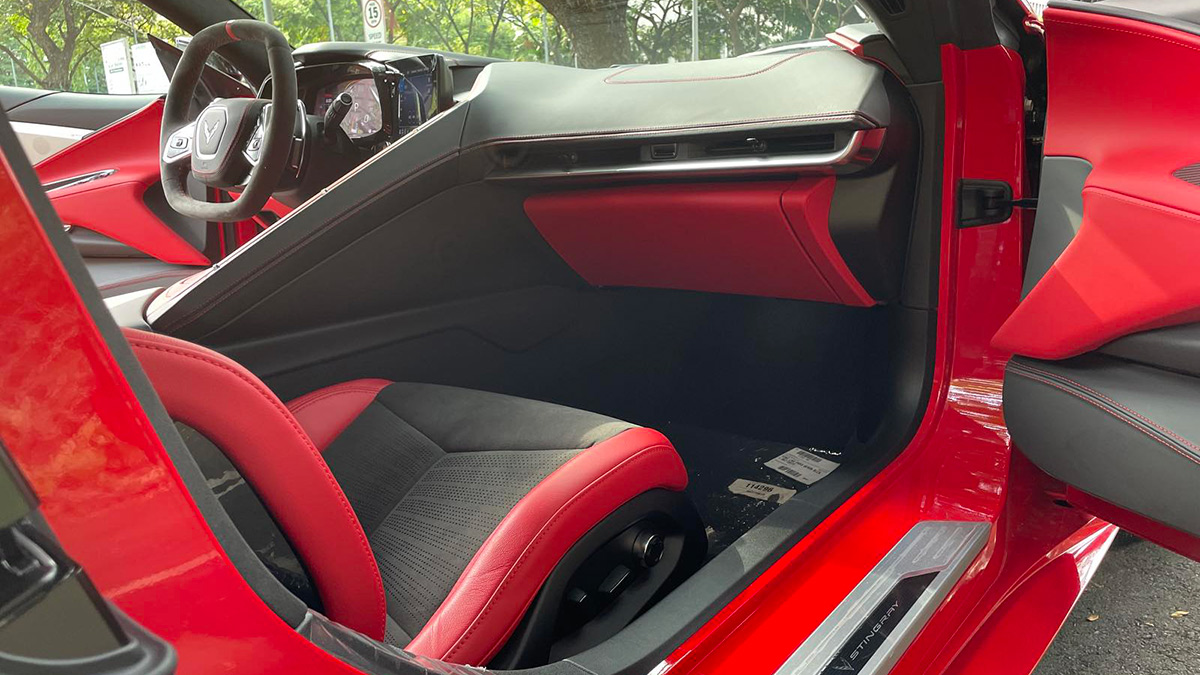 The interior of the all-new Corvette is adorned by a mix of black and red leather with suede microfiber inserts and carbon-fiber trim on the seats. There's a squared-off, two-spoke, small-diameter steering wheel with a heated function. The GT2 bucket seats get heating and ventilation as well.
The driver's side of the cabin is separated almost entirely by the high center console, which contains thin A/C vents as well as the shifter and other buttons and controls. Mounted onto this center portion is the eight-inch infotainment system with wireless connectivity for both Apple CarPlay and Android Auto. Sound is delivered through 14 Bose speakers. A customizable 12-inch instrument cluster with a heads-up display is also available.
Other nifty features of the Corvette include HD cameras up front and out back for vision when maneuvering through tight areas, as well as a memory function for the eight-way power-adjustable driver's seat. 
The C8 also has a Performance Data Recorder, an advanced driving analysis tool that can be used to record both circuit and point-to-point road courses. The PDR also comes with an HD camera that can be set to auto-record whenever the vehicle is turned on or when the car is set to Valet mode, acting as a built-in dashcam.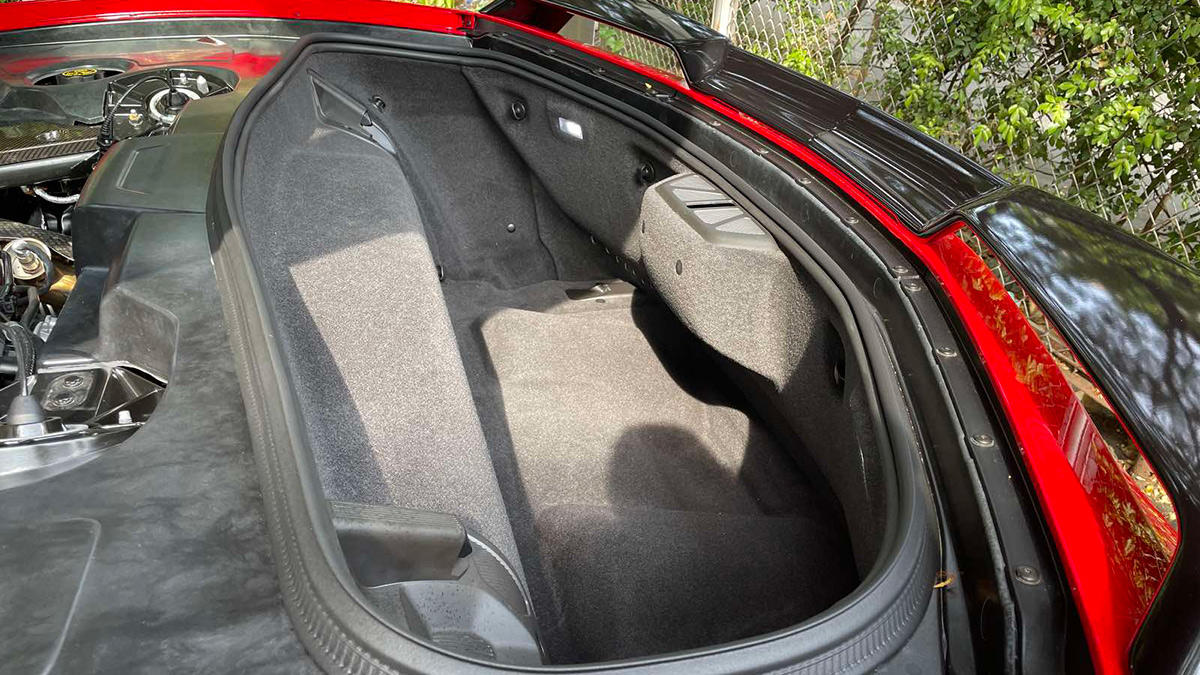 Other notable features of the C8 Corvette are the front and rear trunks outside. The front storage compartment has enough space for a typical airplane carry-on and a small laptop bag, while the rear cubby is big enough for a golf bag and then some.
We've already talked about the engine in our previous story, but we'll do a quick rundown for those who missed it. The mid-engined Corvette is powered by a naturally aspirated 6.2-liter V8 that generates 474hp and 613Nm of torque mated to an eight-speed dual-clutch transmission.
As for the price tag, the C8 stickers for a whopping P9,915,888. What do you think of this one? You can check out more photos of it below.
2022 Chevrolet Corvette Stingray Photos