So, 19km/L. I switch on the shiny orange Nissan Almera I've just been handed, and 19km/L is supposedly the best this particular unit has done during its more than 3,000km on Philippine soil.
That's a pretty impressive figure, although I'm not certain how much of that's been spent cruising on the highway. Regardless, it's unlikely I'll be reaching those numbers with what I have planned for this unit.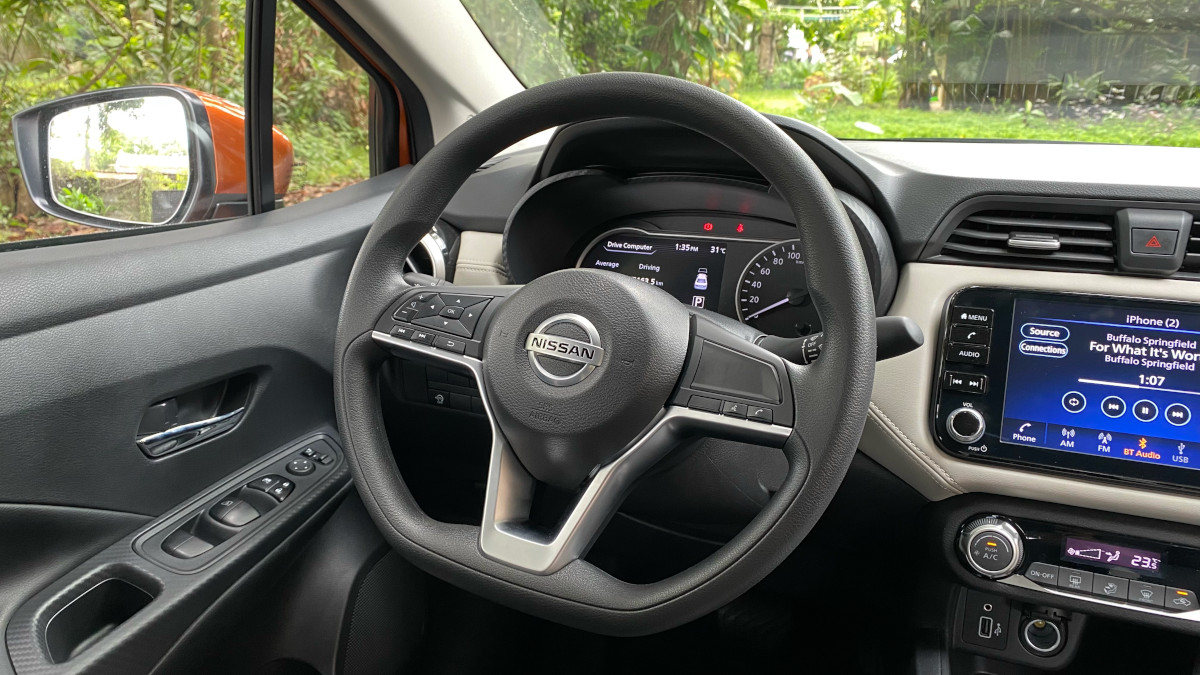 ADVERTISEMENT - CONTINUE READING BELOW ↓
Well, there's the usual city driving—which in my case consists of being stuck in gridlock traffic for a couple of hours. And after that, I have a back-and-forth drive to Lucena City, Quezon planned. Anyone who frequents roads that far down south will know the pain of living with our current fuel prices. Once you drive off the South Luzon Expressway (SLEX), you're dealing with slow-moving tricycles, construction work, and in the case of this trip, Flores de Mayo celebrations.
Man, I suck at planning.
So, what do we have here?
Before we proceed, a rundown of what we're driving—just the important bits, though. The 2022 Nissan Almera runs on a 1.0-liter turbocharged three-cylinder gasoline engine with 99hp and 152Nm of torque. Shifting is handled by a continuously variable transmission (CVT), and the car features an automatic start-stop feature. Now, normally I switch this bit off because, frankly, it's annoying AF. But the fuel crisis is a thing, so f*** it.
ADVERTISEMENT - CONTINUE READING BELOW ↓
Recommended Videos
Small-displacement turbo, CVT, auto start-stop—it's obvious product planners had fuel economy in mind when they brought this sedan in, more so when you know that last feature isn't something you'd normally find in entry-level sedans like this. So, let's see what this setup is made of over the course of a weekend.
But before that, be sure to check out our full review of the top-spec 2022 Nissan Almera.
And so it begins…
A three-second press and, voila! The fuel economy meter is reset.
Just to make it clear, we're making no effort to conserve fuel here. If we're going to idle, we're going to idle. The A/C blower? Hey, what's the point in having a Nissan if you aren't making full use of it, right? No fuel economy run gimmicks here—which means no cruising at 60-70kph on the expressway under 2,000rpm. This is real-world stuff.
ADVERTISEMENT - CONTINUE READING BELOW ↓
It's hot AF today, which means I'm setting the A/C high to make up for it. EDSA has ground to a crawl, too, which means the Almera's auto start-stop feature is eagerly strutting its stuff. I'm not going to lie, I still find it annoying. I'm also being careful with the throttle in traffic, as the CVT seems to have a tendency to zip the car forward a bit from a full stop. It isn't a glaring issue, but it's something worth noting.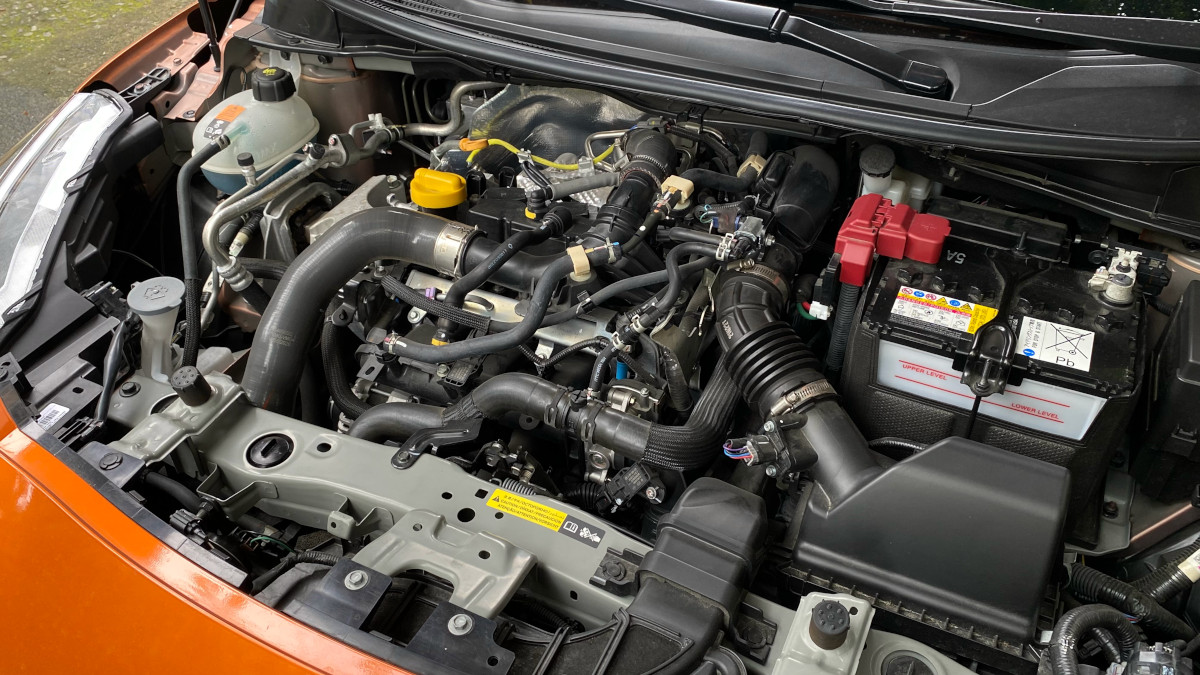 ADVERTISEMENT - CONTINUE READING BELOW ↓
Other than that, though? I have zero gripes with what I'm driving. Insulation is good, and the sound system is actually pretty nice as well. The dashboard also features a nice mix of decent plastic and soft-touch material—something that can't be said of the bare door panels. Not an issue, considering this particular unit costs under P1 million. And, of course, the A/C is top-notch.
A day and a half nets me 8.8km/L. Huh, not bad at all. This is after driving the Almera around 22km in the city, averaging a depressing 12kph. So far, so good?
Now for the real challenge
You would think bringing the Almera and its 1.0-liter turbo onto SLEX would allow it to stretch its legs a bit, thereby drastically improving the vehicle's fuel economy. I thought so, too—except the traffic heading out of Metro Manila is a mess this Saturday. Stop-and-go traffic is the norm, and aside from a few short stretches reaching 70-80kph, there's nothing to be hopeful about.
ADVERTISEMENT - CONTINUE READING BELOW ↓
Now, I'm hungry. I pull over at a gas station so my co-pilot can grab some breakfast for us. As I said, if we're going to idle, we're going to idle. It's hot, the parking lot is full, and I'd rather not inhale the fumes of the Toyota Innova parked next to me. So I leave the A/C switched on. After around 20 minutes of this, breakfast arrives and we move on.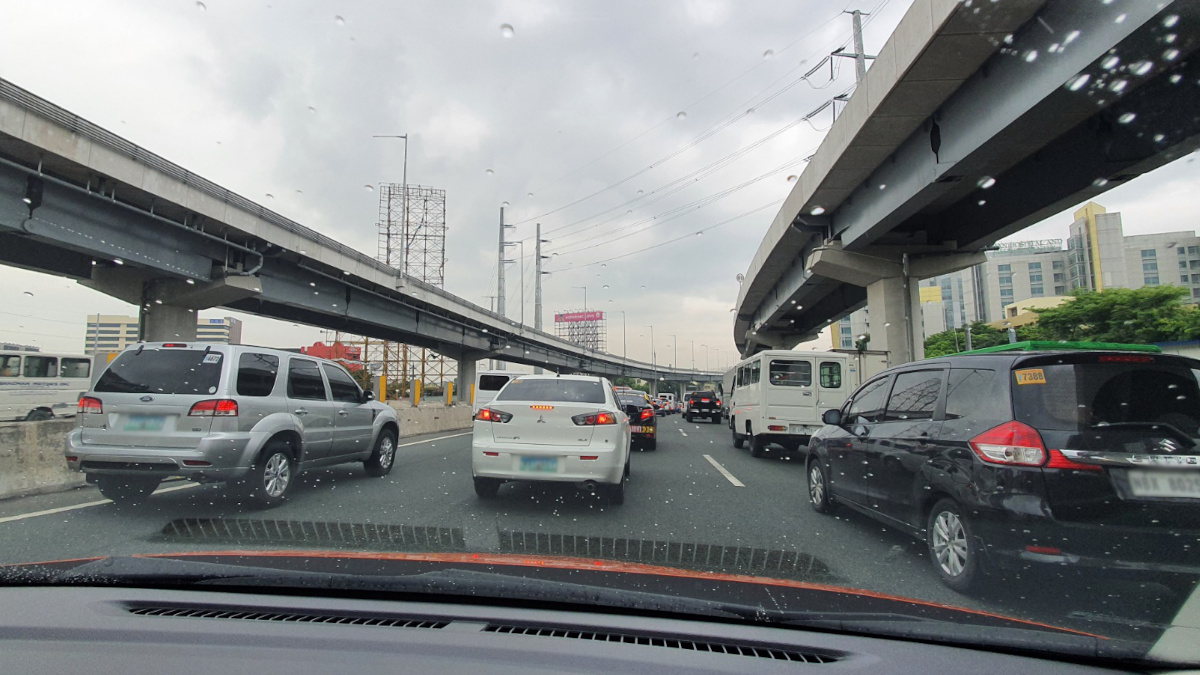 ADVERTISEMENT - CONTINUE READING BELOW ↓
Things open up on STAR Tollway, where I'm able to finally see what this setup can do. I'm impressed with how fast this thing gets up to highway speed, and the experience is stable all throughout. The Almera is definitely on the quicker end of the entry-level sedan spectrum.
By the time we reach our exit, we're doing 15.3km/L. The total distance traveled is now at 90km, and we're averaging a measly 26kph. And we're carrying a relatively light load in the trunk, made up mostly of clothes and other wearables.
Okay, now for the real real challenge
Tricycles hogging up the two lanes? Check. Slow-moving trucks? You betcha. Construction works? Tick that box as well. To make things worse, it's raining cats and dogs now.
I'm actually very happy with the Almera's throttle response at speed. And while I would have still preferred a manual mode here, getting ahead of the first two obstacles mentioned above didn't pose a challenge at all. Also, I'm happy to report that the Almera's suspension setup handles road imperfections admirably.
ADVERTISEMENT - CONTINUE READING BELOW ↓
STORIES YOU MIGHT HAVE MISSED:
PH fuel-price update: Gas to roll back by P1.70/L, diesel to go up by P1.20/L this week
The Hyundai Staria and the all-new Tucson will arrive in PH this July
We pass Lipa in Batangas, and Sariaya, Quezon, before heading into Lucena City through the Quezon Eco Tourism Road. The digital instrument cluster (which is incredibly easy to play around with, by the way) now reads 16.6km/L, with a total distance covered of 164km and an average speed of 27kph. We're still really waiting to be able to stretch this sedan's legs.
And the way back?
After a 40-minute shoot with the car idle and a three-hour rest with lunch, we begin our return to Metro Manila. It's 5pm at this point, and I'm expecting the worst in terms of traffic.
Things don't start off as planned after Waze mistakenly takes us on a 20km detour to a nearby town. Save for a few stretches where we hit 60kph (at most 70kph), everything is about as you'd expect of provincial roads on a rainy evening.
ADVERTISEMENT - CONTINUE READING BELOW ↓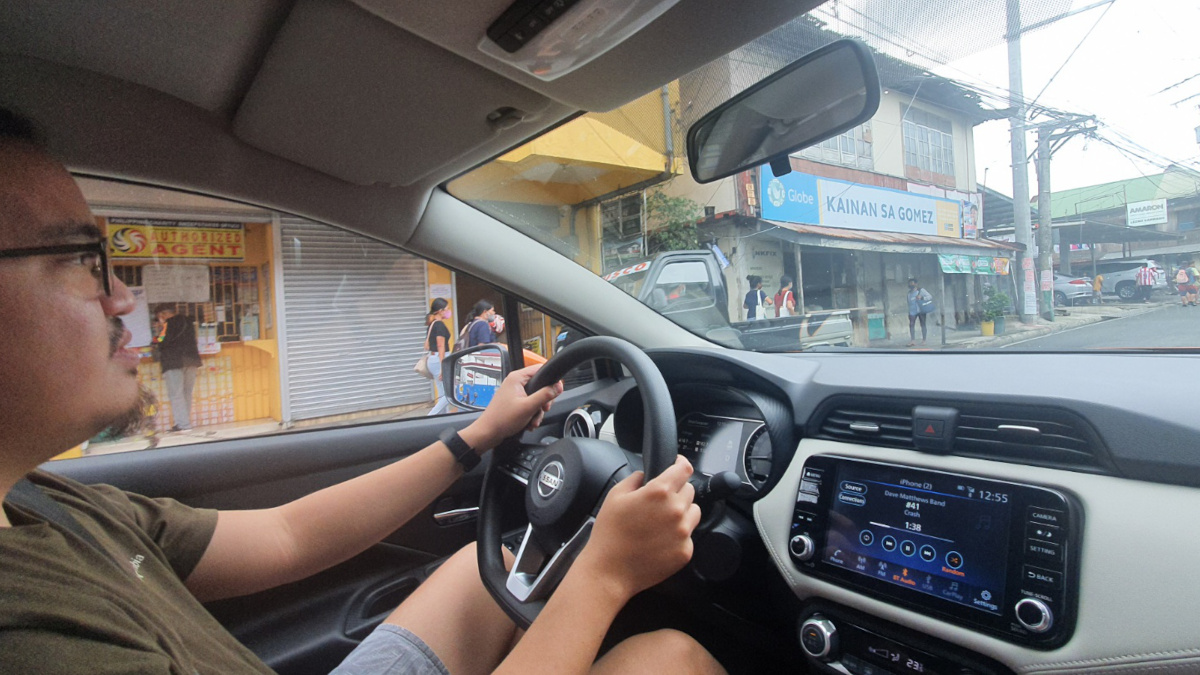 Traffic worsens as we approach Laguna, with it nearly grinding to a halt nearing SLEX. It doesn't help that there's a Flores de Mayo parade going on nearby, either.
Eventually, we drive onto SLEX where things aren't going too smoothly—at least for expressway standards. I don't think I ever hit past 80kph for most of the drive, but things surprisingly open up once we pass the Skyway entrance. Sadly, this won't last as we eventually find ourselves crawling through C5 for the remainder of the journey.
ADVERTISEMENT - CONTINUE READING BELOW ↓
Verdict
Alright, all that said, I want you to give your estimate of what the final fuel economy turned out to be.
Here are my numbers. After 297km with the Nissan Almera and an average speed of just 27kph, I average 16.9km/L. That's with city and highway driving combined. The best fuel economy reading I got was 17.5km/L during a dinner stop on SLEX heading home.
After another Sunday in Metro Manila, the average drops to 16.5km/L. Frankly, I'm still impressed. Considering what the unit I had has been through, these numbers are nothing to scoff at. And again, we didn't use any fuel run gimmicks here. The blower remained on at all times and we had no qualms about using the throttle anywhere.
Oh, and the start-stop function is still annoying. What do you think of these numbers? Let us know in the comments.
More photos of the 2022 Nissan Almera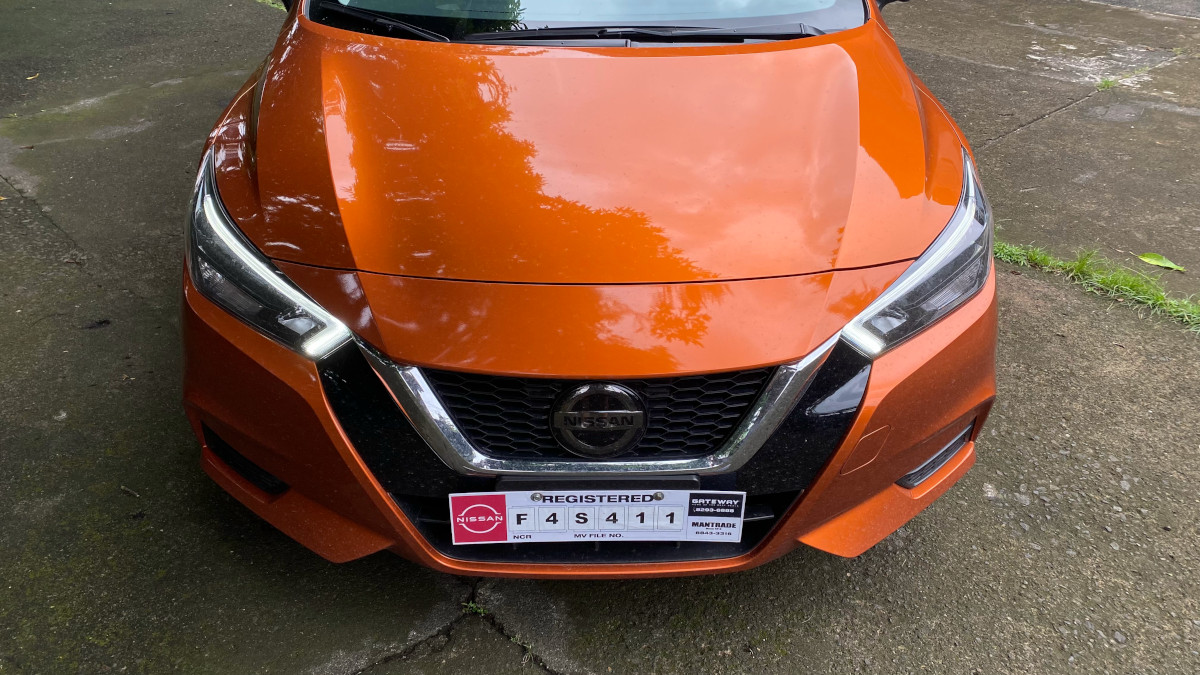 ADVERTISEMENT - CONTINUE READING BELOW ↓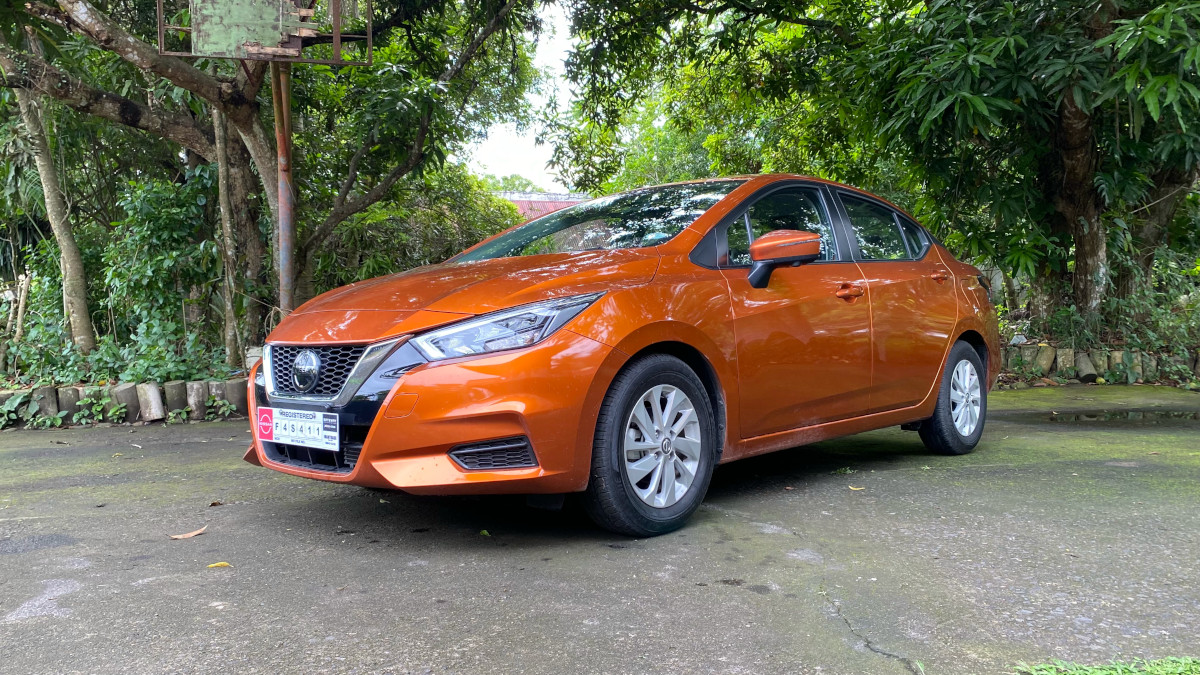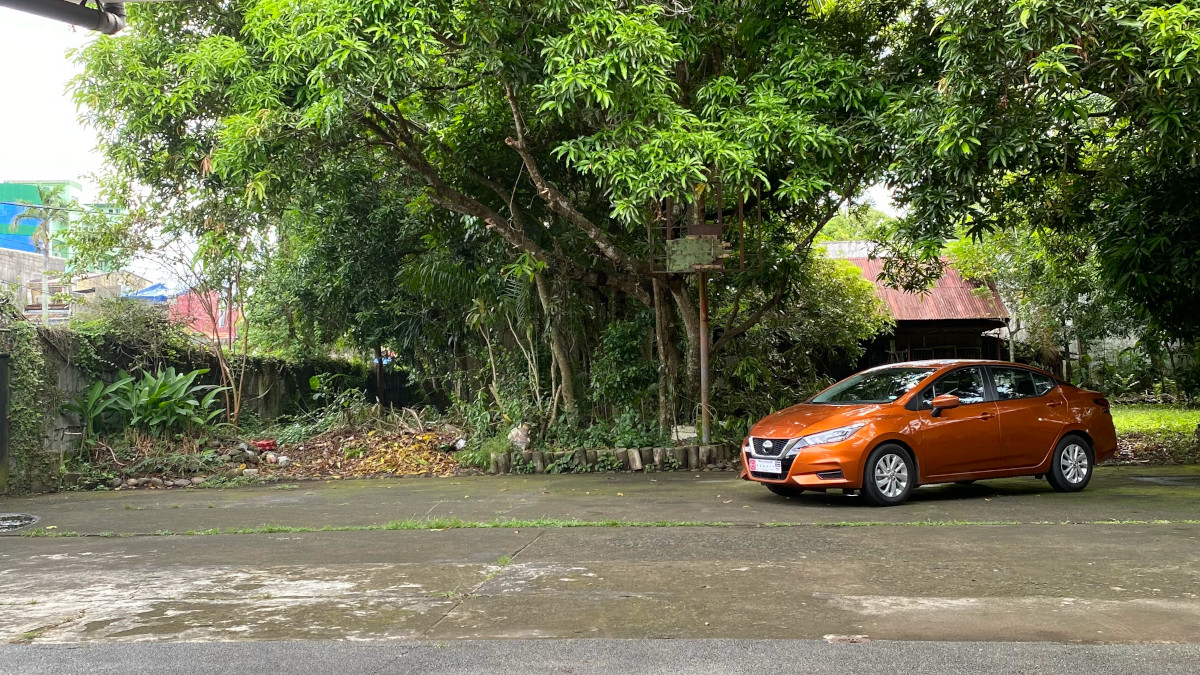 ADVERTISEMENT - CONTINUE READING BELOW ↓